Website

www.iainlee.com




Name

Iain Lee





Role

Comedian







Full Name

Iain Lee Rougvie




Born

9 June 1973 (age 42) (

1973-06-09

) Slough, Buckinghamshire, England


Occupation

Radio presenter, television presenter, comedian, musician


Movies and TV shows

The 11 O'Clock Show, Beyond Borders, Liquid News, The All Star Impressions Show, The Extra Pillow


Similar People

Daisy Donovan, Jonathan Vernon‑Smith, Tommy Boyd, Kate Lawler, Iain Dale


Profiles




Twitter

Facebook




Employer

Channel 5, Sky News, ITV

Iain lee and justin dealey experience homophobic abuse
Iain Lee (born Iain Lee Rougvie; 9 June 1973) is an English comedian and broadcaster. His career began when he performed stand-up comedy gigs across venues in London. He subsequently became co-presenter of the comedy current affairs show The 11 O'Clock Show on Channel 4 and RI:SE. After three years at London talk radio station LBC 97.3, Lee resigned and, after two years presenting a Sunday night slot, hosted Iain Lee's 2 Hour Long Late Night Radio Show on Absolute Radio until leaving the company on 17 October 2011.
Contents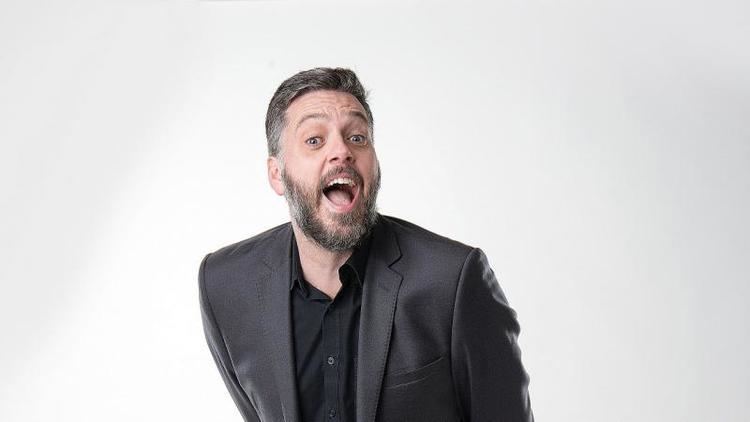 On 8 February 2016 it was announced that Lee will be part of the launch team on talkRADIO, presenting a weeknight (Monday - Friday) show, 10pm - 1am. The station, and Lee's show, started on Monday 21 March 2016.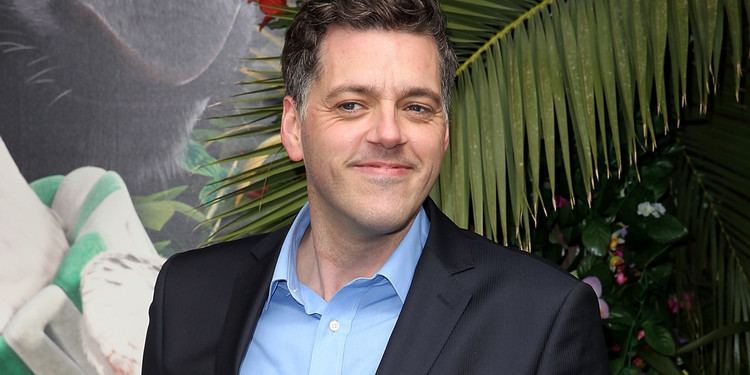 Iain is the current record holder for the longest Pradeep. This is a feature where callers would phone up and say Pradeep whilst holding the eeeee section until they had run out of breath. This also spawned the new verb, to Pradeep someone, generally another talk radio host via a prank call. Notable presenters that have been pradeeped are Nick Ferris and James O'Brien from when Iain was on LBC 97.3 in 2006, Vernon Kaye was also a recipient of a Pradeep from Lee himself, given while presenting a live programme on BBC TV.
New iain lee katherine boyle vs radio
Early life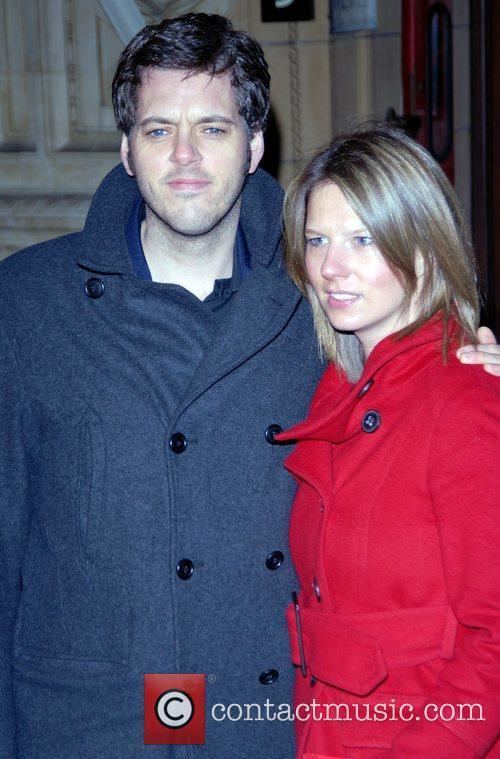 Lee was born in Slough, Buckinghamshire, England and attended Herschel Grammar School.
Television career
Lee was the lead presenter on satirical comedy show The 11 O'Clock Show on Channel 4, alongside Mackenzie Crook and Daisy Donovan. The show also featured comedians Ali G and Ricky Gervais. He then went on to present the early morning Big Breakfast replacement on Channel 4, RI:SE, with Kate Lawler from Big Brother 2002. Lee presented a few other shows, including computer game show Thumb Bandits.
Credits
Cats Make You Laugh Out Loud Channel 5 (voice over)
Dogs Make You Laugh Out Loud Channel 5 (voice over)
Pets Make You Laugh Out Loud Channel 5 (voice over)
Toddlers Make You Laugh Out Loud Channel 5 (voice over)
Christmas Makes You Laugh Out Loud Channel 5 (voice over)
The Beckhams Go To Hollywood Sky One
The Race Sky One & Three
Wills and Harry in Vegas Sky One
I Love Lost Sky One
Law of the Playground Channel 4
Citizen TV BBC2
All Star Sketch Show ITV1
Flipside Channel 4 & Paramount
Gamestars ITV1
RI:SE Channel 4
The Q Awards Channel 4
My Worst Week BBC1
You Askin' I'm Dancin' Channel 4
Liquid News BBC3
Thumb Bandits Channel 4
Perrier Awards Channel 4
E for Edge Channel 4
Mental Play UK
Thumb Candy Channel 4
Critical Mass Channel 4
The 11 O'Clock Show Channel 4
Parliamentary Awards Channel 4
Vent Channel 4
New Labour New Language Channel 4
News Thing RT UK
Film credits
Beyond Borders (directed by Martin Campbell)
Radio Mania (directed by Iain Forsyth and Jane Pollard)
1999–2001: Xfm London
Lee began his radio career as a presenter on Xfm London from 1999 to 2001.
2005–2007: LBC 97.3
Lee was a presenter on London talk radio station LBC 97.3 from January 2005 to November 2007. Lee filled in for Clive Bull for two weeks in late 2004, until he presented on Friday, Saturday and Sunday nights from 10pm-1am.
In October 2005, Lee moved from weekends to the drivetime slot from 4pm-7pm. Lee titled the show The 3 Hour 4 'Till 7 Iain Lee Afternoon Wireless Show.. In January 2006, Lee moved again to 3pm-6:30pm, with the show being renamed to The 3 and a Half Hour 3 'Till 6.30 Iain Lee Afternoon Wireless Show.
From January 2007 to his resignation in November, Lee presented the evening slot from 7pm-10pm preceding Bull in the newly titled show, "Iain Lee's Good Evening". Lee chose the name after seeking advice from his friend and comedian Mackenzie Crook. The afternoon show was taken over by then weekend breakfast show host Paul Ross.
A change of radio station management (when Global Radio purchased LBC) in mid-2007 led to the demise of the Sunday Night Triple M show altogether, with the last show on 16 September 2007. Lee's style of presenting fell out of favour with the new management, with returning topical and news-led conversation. Without notice, Iain Lee's Good Evening came to an end on 2 November 2007, with the last ten minutes being given to Triple M.
For just over two years (9 September 2005 to 16 September 2007) Lee hosted "Triple M", a feature where calls go straight to air, live and unscreened. Other talk radio presenters have also hosted similar features, including Nick Abbot, Tommy Boyd and Clive Bull. Initially, Lee would host the feature every Friday evening during the last half hour of the show. Originally called "Mental Mayhem", it was renamed to "Mick's Mental Mayhem" (after a caller named Mick), then simply "Triple M". The rising popularity of the format, along with a change in show times in May 2006 led to Lee present a whole three-hour show on Sunday evenings from 10pm-1am to Triple M, being called "Sunday Night Triple M", from 7 May 2006 to 16 September 2007. At the time, management favoured the unique format as they hoped that it would introduce exclusive listeners to the radio station.
2008–2011: Absolute Radio
Lee was rehired by his old LBC boss David Lloyd at Absolute Radio where he presented The Sunday Night Show from 10:00 pm – 1:00 am, with a mixture of music and phone-ins. From 12 October 2009, Lee's show broadcasts Monday to Thursday from 11:00pm – 1:00am, taking over the slot from Ben Jones. Absolute Radio announced on 17 October 2011 that Lee's contract would be terminated with immediate effect by mutual agreement.
2012: The Iain Lee Pocket Radio Show
In February 2012, Lee launched 'The Iain Lee Pocket Radio Show' which was a podcast available free through various outlets, that was similar in style to Lee's previous radio shows but utilised the various social media platforms. The bulk of the podcast is made up of a phone-in section, whereby Lee would invite people to call him either by telephone or though Skype at a specific time to discuss one of three topics that Lee would post on Twitter. Listeners were also invited to interact with the show by sending AudioBoos, to be included in the recording.
The podcast also included Lee interviewing guests and celebrity news with the Daily Express's Elisa Roche.
2012–2015: BBC Three Counties Radio
From 2012 Lee has presented the BBC Three Counties Radio Breakfast show across Bedfordshire, Hertfordshire and Buckinghamshire, broadcast from Dunstable. Complaints were received about an interview with a lawyer from Christian Concern that was conducted on 3 November 2015 in which he accused her of being 'bigoted' and 'homophobic' after she defended a minister quoting verses from the Bible condoning homosexuality as sinful. On 14 November it was reported Lee had been sacked by BBC Three Counties Radio.
2013–2015: BBC WM
After covering for shows on the station on Saturday 7 December he presented his own show 9am - 12pm (now 10am - 12pm). As of Friday 12 September 2014, he presents the afternoon show 2pm - 4pm In August 2015 Lee was dropped from BBC WM.
2016–: talkRADIO
On 8 February 2016 Lee announced his upcoming job at talkRADIO. The station launched on 21 March 2016 with Iain hosting Late Nights with Iain Lee from 10pm - 1am, Monday to Friday. He is joined by Katherine Boyle who previously produced the Breakfast Show on BBC 3CR.
Other work
Lee wrote for the MSN gaming column and recorded monthly podcasts. He is a big Lost fan, and presented Channel 4 radio's UK Lost podcast, where he summarised each episode of series two after it was broadcast in the UK. After Sky acquired rights to air Lost from seasons 3 onwards, Lee was recruited by Sky for their own podcast, entitled The Lost Initiative. For seasons 5 and 6, The Lost Initiative changed from an audio podcast to a "vidcast", with up to three online video discussions a week.
Lee has appeared on BBC Radio 4's Loose Ends. Along with his ex-producer at LBC, "Agent Chris", Lee appeared on "XLeague.tv" discussing videogames.
Lee's voice can be heard as a continuity announcer on the TV channel Dave.
Lee has a free podcast called "Shindiggery", consisting of music, sound bites and audio recordings.
Lee presented the official Big Brother radio show with co-host Gemma Cairney. The programme was called Big Brother's Big Ears and aired twice a week on the Big Brother website.
Lee has performed an experimental work by artists Iain Forsyth and Jane Pollard in Sheffield called "Performer. Audience. Fuck Off" - an interpretation of the seminal piece "Performer/Audience/Mirror" originally presented in 1975 by American artist Dan Graham
Lee currently appears on Channel 5's Big Brother UK spin off show 'Bit on the Psych' Saturday evenings.
Lee regularly appears on ITV's This Morning discussing a range of topical news stories, and occasionally on Sky News reviewing newspapers.
Lee runs 7A Records as a hobby with his friend Glenn Gretlund. The company specialises in releasing rare and obscure recordings by The Monkees
Lee had a cameo role in the British IBM's music video for their self-titled single, which was released in 2012.
References
Iain Lee Wikipedia
(Text) CC BY-SA