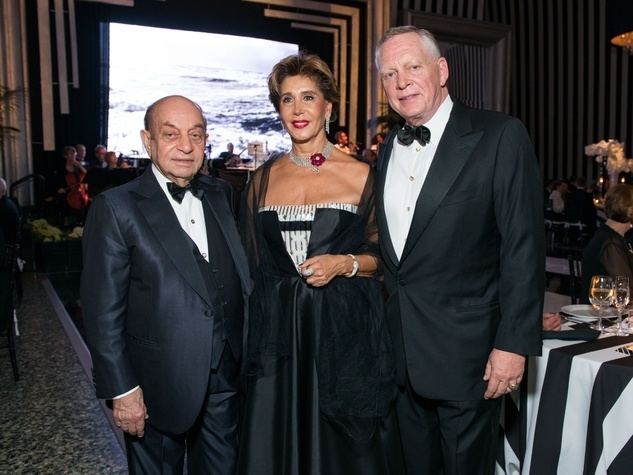 Born in Ahvaz, in Iran's Khuzestan Province, Ansary first worked as a newspaper and magazine photographer in Ahvaz, Tehran, and England before moving to Japan in 1954. There he met Abbas Aram, Iran's ambassador to Japan, who soon brought him to the attention of Shah Mohammad Reza Pahlavi. The Shah asked Ansary to return to Iran and appointed him to several government positions starting in 1961, including Undersecretary of Commerce, ambassador to many African nations and to Pakistan, and Minister of Information.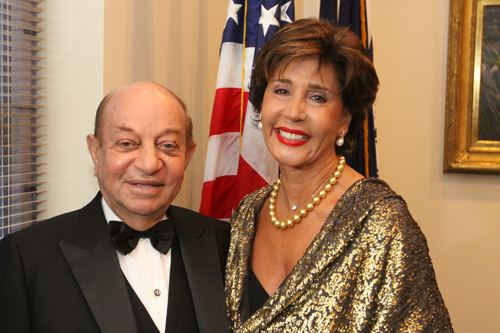 In 1964, he married Maryam Panahi, a friend of ambassador Aram who had many high-ranking acquaintances in the governments of the United States and Iran. He served as Ambassador to the United States and then as Minister of Economic Affairs and Finance. His accomplishments during this time included assisting the Shah in lending millions of dollars in aid and grants to other countries and the signing of an agreement with U.S. State Secretary Henry Kissinger to build eight nuclear power plants in Iran.
By the 1970s, the CIA considered Ansary to be one of seventeen members of "the Shah's Inner Circle" and he was one of the Shah's top two choices to succeed Amir Abbas Hoveyda as Prime Minister. Ultimately, this appointment went to Jamshid Amouzegar, and Ansary became the leader of the Constructionist wing of the Rastakhiz party, which opposed Amouzegar's Progressive wing. Some of Ansary's supporters have seen Amouzegar's appointment as a poor decision in hindsight. Even his now ex-wife Maryam Panahi, to whom his marriage "came to a bitter end" according to historian Abbas Milani, has said that "not appointing Hushang was one of the shah's two biggest mistakes, leading to the revolution." In November 1977, Ansary became the director of the National Iranian Oil Company, but resigned one year later and moved to the United States, citing health problems.
During his time in the Iranian government, Ansary also maintained a successful career in business. He was the director of an unstable company called Fakhre Iran, which he made profitable and sold to the government. Ansary arrived in the U.S. a very wealthy man and became a U.S. citizen in 1986. After settling in the United States, Ansary started the Parman Group, a holding company for leisure industries, textiles, international trade, and real estate, which included IRI International - a company that makes oilfield equipment. IRI International was sold to National Oilwell Varco in 2005. In addition to Parman Group, Ansary is the chairman of Stewart & Stevenson LLC.
Ansary is a devoted Republican, a former friend and business partner of Henry Kissinger, Alexander Haig, and James Baker, served on the National Finance Committee of the Bush-Cheney 2004 Presidential Campaign and is a trustee of the George W. Bush Presidential Library. In 2015, Hansary and his wife donated $2 million to a Super PAC supporting the presidential candidacy of Jeb Bush.
He was involved in the creation of several medical and educational institutions, such as the University of St. Martin and the James Baker Institute. In February 2014, Ansary supported the A Thousand Years of the Persian Book Exhibition at the Library of Congress.
Ansary and his wife Shahla are based in Houston, Texas. He has two children, Nina and Nader, and is the brother of Cyrus A. Ansary.
Ansary is a recipient of the Ellis Island Medal of Honor (2003) and the Woodrow Wilson Award.
Weill Cornell Medical College of Cornell University established the Ansary Center for Stem Cell Therapeutics in 2004 in honor of a grant from Ansary and his wife Shahla.
The American Academy of Diplomacy's Ansary Outreach Program was a two-year series of discussions, lectures, and seminars about U.S. foreign policy which began in 2004.
The Ansary Gallery of American History at the George Bush Presidential Library was named in his honor in 2004.
James A. Baker III Prize for Excellence in Leadership (2013)