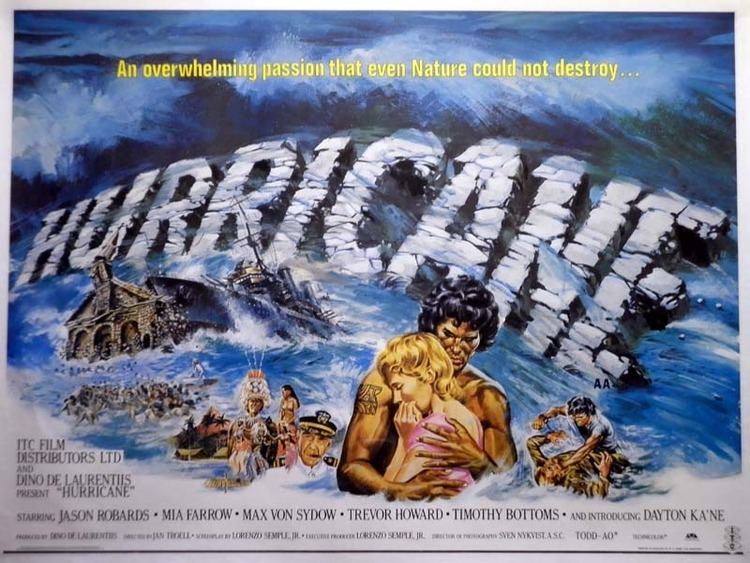 In the 1920s Charlotte, an American painter, arrives from Boston on the island of Alaya to visit her father, U. S. Navy Captain Bruckner, whom she hasn't seen in quite some time. Bruckner is the U.S. Congress-sanctioned governor of the island. He rules with a stern, patrician, and thoroughly patronizing attitude towards the natives. Charlotte is somewhat taken aback by her father's rigid adherence to the law. She tries to intervene on behalf of Bruckner's charge/houseboy Matangi, who plans to get Bruckner to toss out a harsh penalty issued to a native man who stole a boat "for love." Bruckner refuses, and severely reprimands Matangi, much to Charlotte's dismay.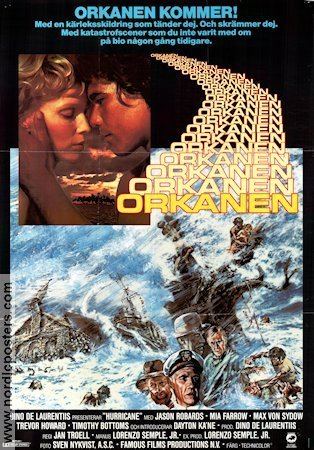 Matangi is soon anointed the high chief of his island, Alava. Matangi isn't as willing to wholeheartedly accept the edicts of the U.S. forces, particularly if they go against the well-being of his own people. His stubbornness quietly enrages Bruckner.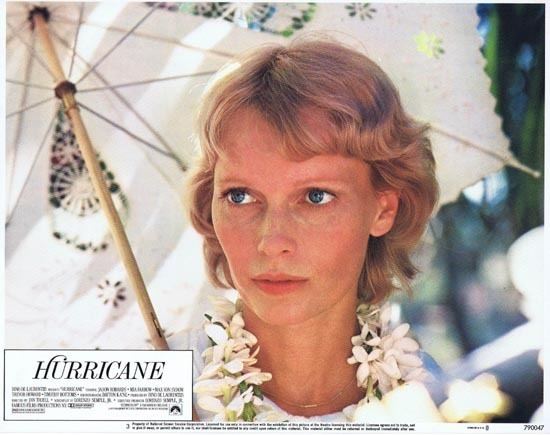 Charlotte wants to stay for a month on the island, chaperoned by Dr. Danielsson and Father Malone, missionaries who reside on Alava. Despite Captain Bruckner's jealousy over his daughter's attraction to Matangi, he agrees to the stay and sails off for a month. Matangi and Charlotte quickly become lovers. When this is discovered by her father, he has Matangi arrested on a trumped-up charge. He escapes, with Charlotte's help.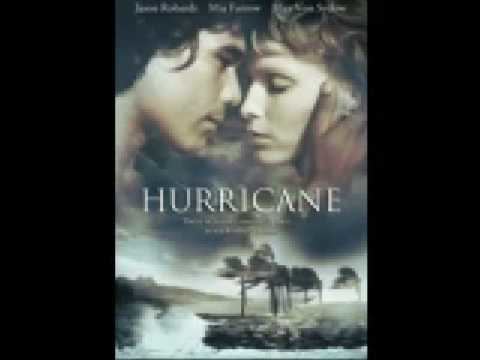 Just as tensions are beginning to boil, disaster strikes in the form of a giant hurricane.
The film is based on a 1937 film of the same name, directed by John Ford. Filming was entirely on location on the remote South Seas island of Bora Bora. The special effects for the hurricane were done by a team led by Glen Robinson, who also did special effects for the 1937 film.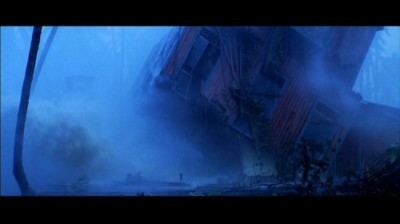 Roman Polanski was originally hired to direct by producer Dino de Laurentiis, not long after Polanski's infamous arrest in 1977. While his case worked its way through the courts over many months, Polanski developed the script with writer Lorenzo Semple, Jr. and supervised pre-production, including the selection of Bora Bora as a location and the construction of sets there. When Polanski was sent to prison for a brief period and his future became uncertain, De Laurentiis had to replace him with Jan Troell, as the film was ready and waiting to shoot. The budget was $20 million. Troell felt that this massive budget actually made directing the film a much more difficult and unpleasant experience. He later remarked that
... I think the more money, the less creative freedom you've got. Dino de Laurentiis is a very strong producer, and he knew what he wanted. I knew that from the start, but I didn't have a good time shooting the film, because I didn't think that I was doing a good job. I wanted to complicate the characters, make them more interesting, but when a movie costs so much, a producer says you have to appeal to a common denominator. Dino had, as his guiding light for that film, the taste of a big audience; sometimes he would touch his nose and say, 'I can smell it!' I like Dino in many ways, but it was difficult making that kind of movie for him. The characters got lost in the special effects.
The film was the final score of composer Nino Rota, who died two days before its premiere.
Jason Robards - Captain Bruckner
Mia Farrow - Charlotte Bruckner
Max von Sydow - Dr. Danielsson
Trevor Howard - Father Malone
Timothy Bottoms - Jack Sanford
James Keach - Sgt. Strang
Dayton Ka'ne – Matangi
Bernadette Sarcione - Siva
It received mixed reviews from critics and a 50% rating on Rotten Tomatoes.
The film was aired on television as Forbidden Paradise. Legend Films, via their partnership with Paramount Home Entertainment, released the film on DVD on July 1, 2008.