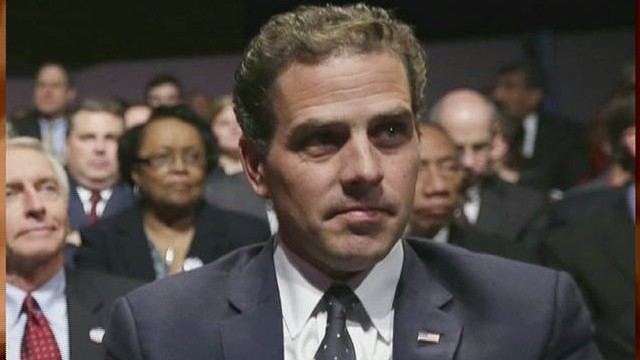 Biden was born in Wilmington, Delaware, the youngest son of former U.S. Senator and Vice President Joe Biden, and his first wife, Neilia Hunter. His mother and younger sister, Naomi Christina Biden, were killed in an automobile crash in 1972, in which he and his brother, Beau, were seriously injured. He and his brother encouraged their father to marry again, and Jill Jacobs became Hunter and Beau's stepmother in 1977. Their half-sister Ashley was born in 1981.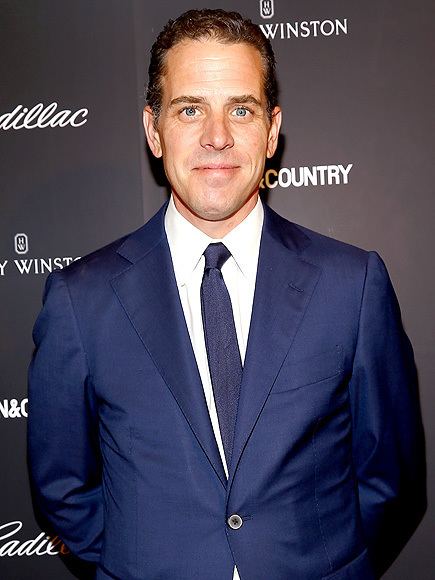 Biden received a bachelor's degree from Georgetown University and a Juris Doctor from Yale Law School. After graduating from college, Hunter Biden was a member of the Jesuit Volunteer Corps Northwest, where he met his wife.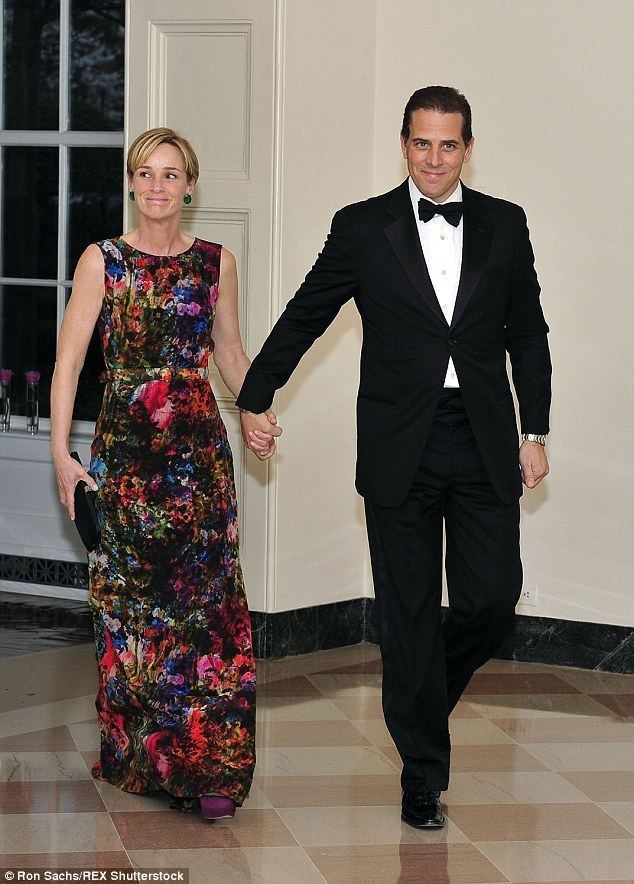 From 2001-2008, Biden was a founding partner of Oldaker, Biden, and Belair, LLP, a Washington DC-based law firm. He also served as a partner and board member of the mergers and acquisitions firm Eudora Global. Biden was chief executive officer, and later chairman, of the fund of hedge funds PARADIGM Global Advisors, founded in 1991 by Dr. James Park. At MBNA, a major US bank, Biden was employed as a senior vice president. Following that, Biden was appointed by Bill Clinton to serve in the United States Department of Commerce under Secretaries Norman Mineta and William M. Daley. He was director of ecommerce policy issues in the Department of Commerce.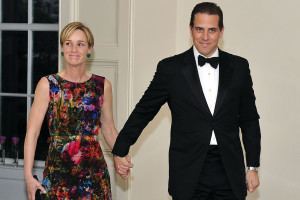 In May 2013, Biden was selected as a direct commission officer in the U.S. Naval Reserve, a program that allows civilians with no prior service to receive a limited duty officer's commission after attending a two-week class covering topics such as military history, etiquette, and drill and ceremony, in lieu of boot camp. Because Biden was past the cut-off age for the program he needed a waiver. Biden received a second waiver because of a past drug-related incident. One month after commissioning, Biden tested positive for cocaine use and was discharged from the Navy reserve in February 2014.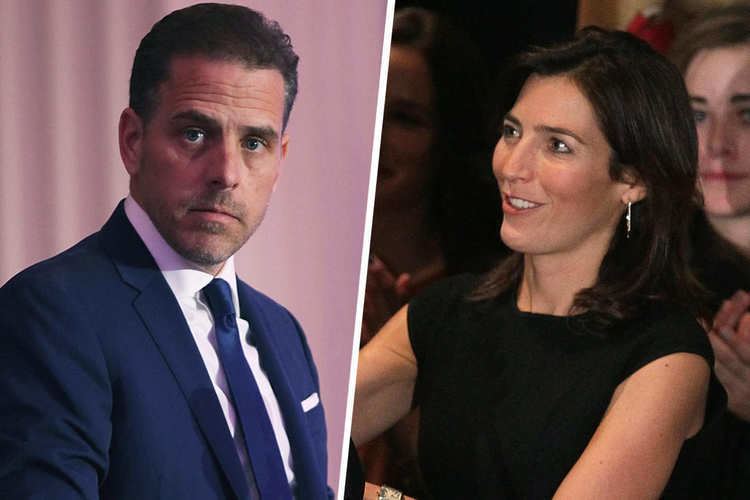 News of Biden's discharge was not made public and was not first reported until October 2014, after it was revealed to the Wall Street Journal by a Navy official who spoke to the newspaper on condition of anonymity. In a statement released by his attorney, Biden later acknowledged his discharge.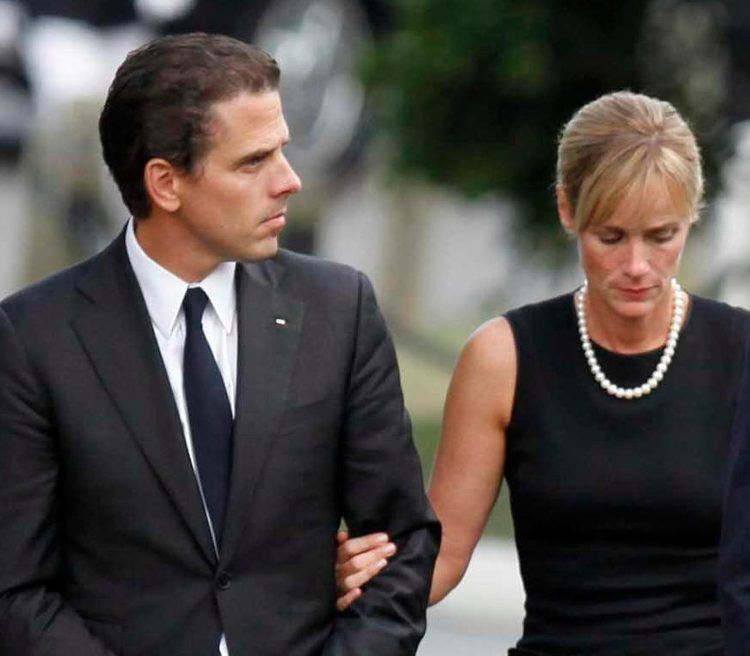 On April 18, 2014, Burisma Holdings announced Biden's appointment to the board of directors in a press release. Burisma is the largest non-governmental gas producer in Ukraine, it was incorporated in 2006 and is based in Limassol, Cyprus - a European tax haven. Burisma holds licenses covering the Dnieper-Donets Basin, the Carpathian and Azov-Kuban basins and has considerable reserves and production capability. Burisma was founded by Mykola Zlochevsky, the former minister of energy minister and deputy national security council chair under Viktor Yanukovych, in 2006. Burisma Holdings is owned and controlled by the Ukrainian businessman Nikolay Zlochevskyi. Joining Hunter Biden on the Burisma Board of Directors is Aleksander Kwaśniewski, named in January. Kwaśniewski was President of the Republic of Poland from 1995 to 2005 during the G. W. Bush presidency. Chairman of Burisma is the Wall Street former Merrill Lynch investment banker Alan Apter. Finally, Burisma also at the same time named to the board Devon Archer, Hunter Biden's partner at the US investment firm, Rosemont Seneca Partners. In April 2014, Burisma Holdings appointed Vadym Pozharskyi -- who used to be a GEF Focal point in Ukraine as well as the Deputy Head of the State Environmental Investment Agency of Ukraine-- for a position of an Advisor to the Board of directors.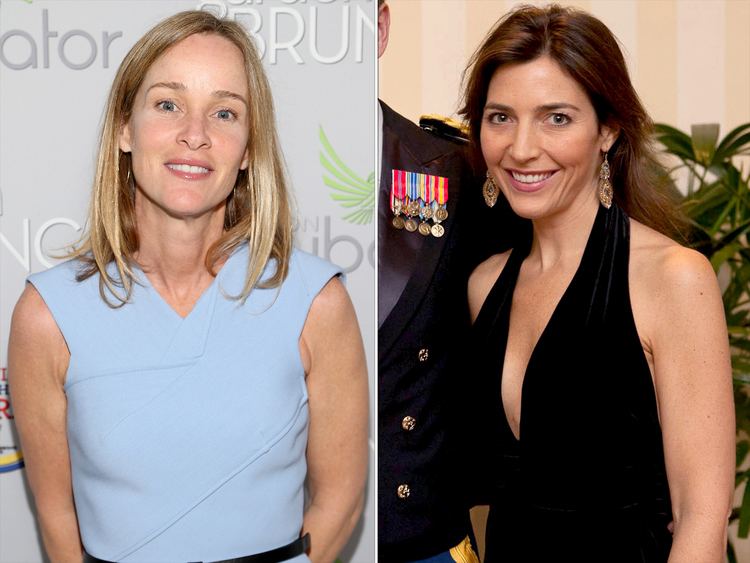 Hunter Biden's father Joe Biden traveled to Kiev on April 22, 2014 and urged the Ukraine government "... to reduce its dependence on Russia for supplies of natural gas." And he discussed how the United States could help provide technical expertise for expanding domestic production of natural gas. Some accuse the United States of maneuvering the Ukraine situation so that Western oil companies have unfettered access to shale gas (from "fracking") and to drill all across Ukraine. With the revelations that Hunter Biden serves on the board of the Ukrainian company Burisma, many raised concerns about Hunter Biden's interests conflicting with official US government positions. The White House has dismissed nepotism charges against Biden's son. But the director of the US-Ukraine Business Council Morgan Williams pointed to an "American tradition that frowns on close family members of government working for organizations with business links to active politics". Williams stated Biden appears to have violated this unwritten principle: "... when you're trying to keep the political sector separate from the business sector, and reduce corruption, then it's not just about holding down corruption, it's also the appearance."
Biden is a member of the bar in the state of Connecticut, the District of Columbia, the U.S. Supreme Court, and the U.S. Court of Federal Claims.
Biden also serves as a member of numerous boards. He is currently Chairman of the Board of the World Food Program USA. In addition to holding directorships on the Boards of the U.S. Global Leadership Coalition, The Truman National Security Project and the Center for National Policy, he sits on the Chairman's Advisory Board for the National Democratic Institute (NDI). NDI is a project of the National Endowment for Democracy (NED). Biden is a member of the President's Advisory board of the Catholic Charities of the Archdiocese of Washington; and a member of the board of the Israel Idonije Foundation.
Biden is a former board member of several entities. On May 16, 2006, Biden was nominated by President George W. Bush to the board of directors of Amtrak. He was confirmed unanimously on July 26, 2006 by the United States Senate for a term of five years, and was the vice-chair of the board until January 29, 2009. Biden served as Honorary Co-Chair of the 2008 Obama-Biden Inaugural Committee and is a former board member of the CSIS Executive Council on Development and the National Prostate Cancer Coalition.
In 1993, Biden married Kathleen Buhle. They have three daughters: Naomi, Finnegan, and Maisy. They divorced in 2017.
In 2016, Biden began dating Hallie Olivere, his former sister-in-law and the widow of his brother, Beau.