How to Succeed in Business Without Really Trying is a 1967 musical comedy film based on the 1961 stage musical of the same name, which in turn was based on Shepherd Mead's book. The film was produced by United Artists and directed by David Swift, with original staging by Bob Fosse.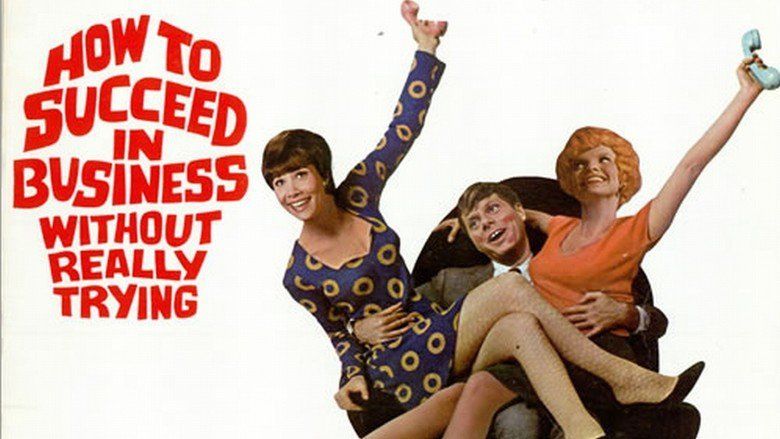 The cast includes Robert Morse and Rudy Vallee (reprising their original Broadway roles), Michele Lee, Anthony Teague, Tucker Smith (in an uncredited role), and Maureen Arthur. The film marks the debut of Lee.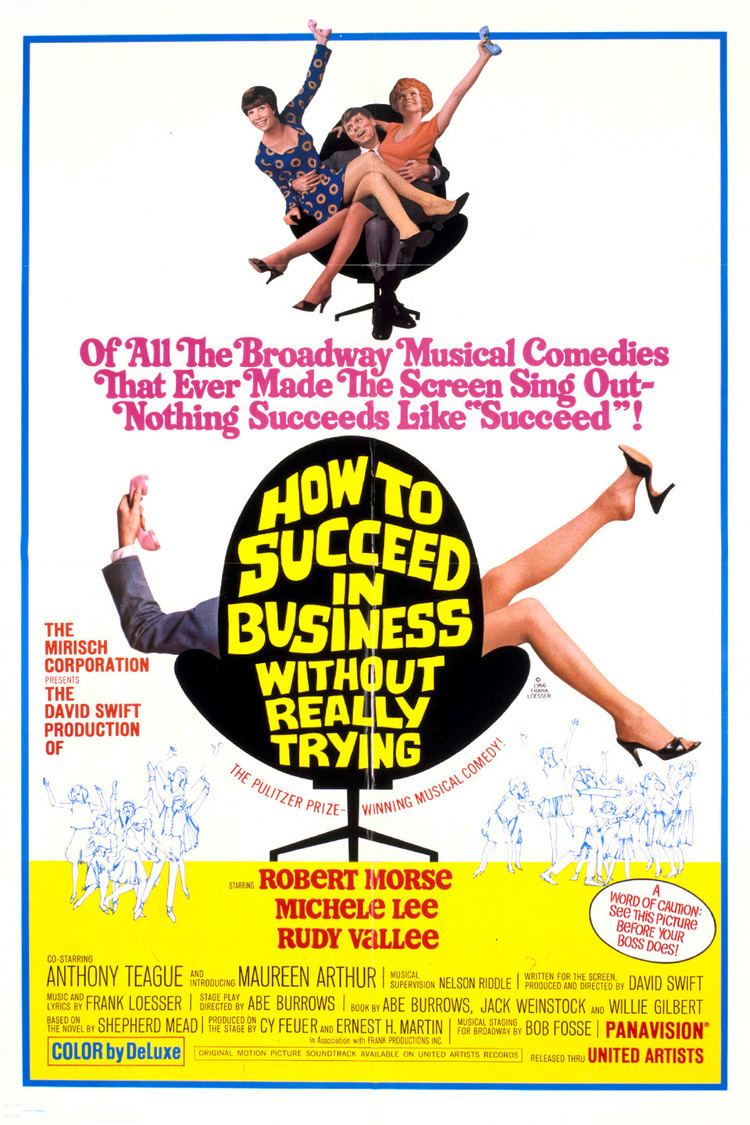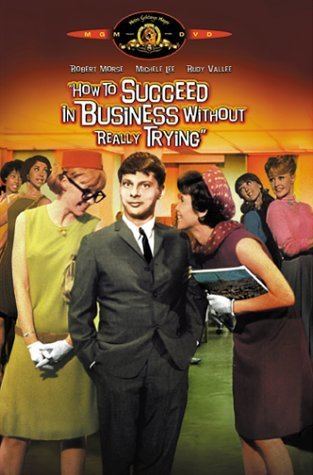 J. Pierpont Finch buys a book, How to Succeed in Business, describing in step-by-step fashion how to rise in the business world. The ambitious young window cleaner follows its advice carefully. He joins the "World-Wide Wicket Company" and begins work in the mailroom. Soon, thanks to the ethically questionable advice in the book, he rises to Vice-President in Charge of Advertising, making sure that each person above him gets either fired or moved or transferred within the company.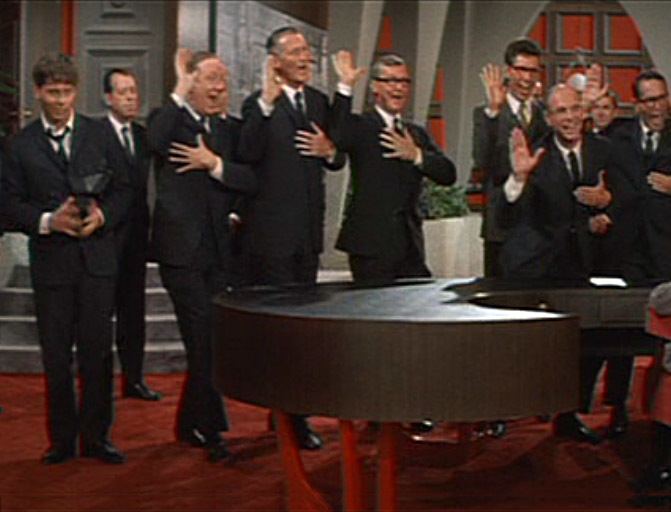 Finch begins to fall in love with Rosemary Pilkington, a secretary at the company. Finch finds out that the president of the company, J. B. Biggley, has made advances towards Hedy LaRue, a beautiful but incompetent woman the company has hired. Finch uses this information to assist his climb on the corporate ladder.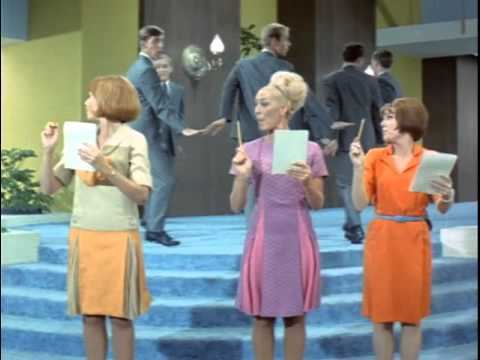 Biggley's annoying nephew, Bud Frump, also takes advantage of the situation and tries to get to the top before Finch. By story's end, however, Finch has become chairman of the board, and might make the White House his next step to success.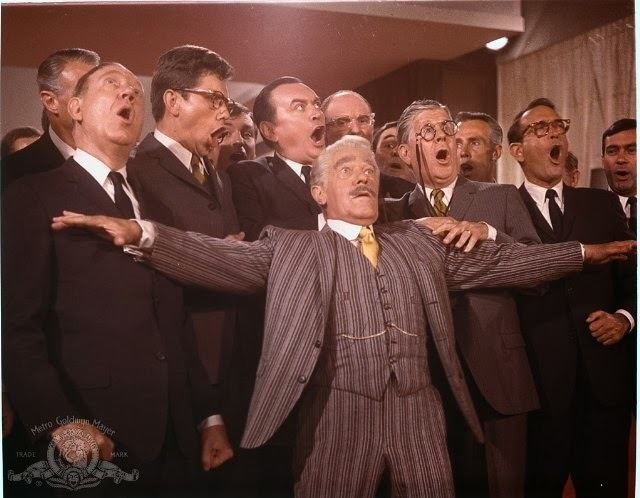 Robert Morse as J. Pierpont "Ponty" Finch
Michele Lee as Rosemary Pilkington
Rudy Vallee as J.B. Biggley
Anthony Teague as Bud Frump
Maureen Arthur as Hedy LaRue
John Myhers as Bert O. Bratt
Carol Worthington as Lucille Krumholtz
Muir Matheson as Benjamin Ovington
Kay Reynolds as Miss Smith/Smitty
Ruth Kobart as Miss Jones
Sammy Smith as Twimble / Wally Womper
Jeff Debenning as Gatch
Janice Carroll as Brenda
John Holland as Matthews
Justin Smith as Jenkins
Lory Patrick as Receptionist
Ivan Volkman as President (at end of musical)
Robert Q. Lewis as Tackaberry
Paul Hartman as Toynbee
Dan Tobin as Johnson
George Fenneman as Himself/T.V. Announcer
Anne Seymour as Gertrude Biggley (uncredited)
Erin O'Brien-Moore as Mrs. Frump (uncredited)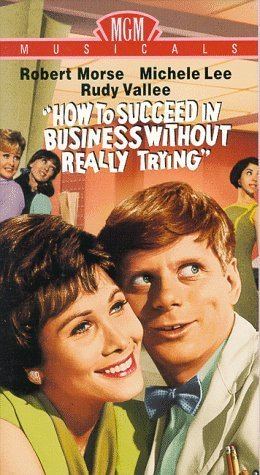 The film received generally positive reviews; it currently holds an 89% "fresh" rating on Rotten Tomatoes.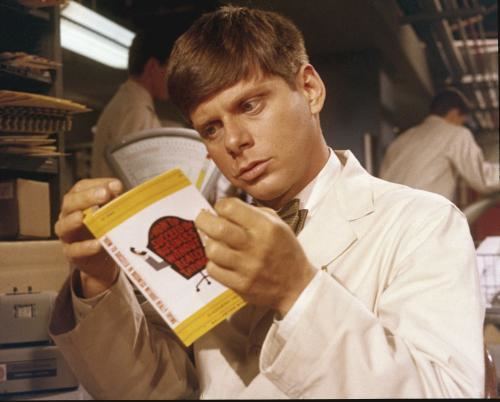 Although the original musical had been a great Broadway success, capturing seven Tony Awards, the film version was not nominated for any Academy Awards.
How to Succeed in Business Without Really Trying was released to DVD on April 1, 2003 by MGM Home Video in a Region 1 DVD and is available on Region 2 DVD from Simply Media.
How to Succeed in Business Without Really Trying was released to Blu-ray on March 14, 2017 by Twilight Time in a Region A Blu-ray.