Similar

Eggnog, Old Fashioned, Bourbon whiskey, Grog, Manhattan
Not feeling well hot toddy recipe for cold flu season home remedy
A hot toddy, also known as hot whiskey in Ireland, is typically a mixed drink made of liquor and water with honey (or, in some recipes, sugar), herbs (such as tea) and spices, and served hot. Hot toddy recipes vary and are traditionally drunk before retiring for the night, or in wet or cold weather. Some believe the drink relieves the symptoms of the cold and flu — in How to Drink, Victoria Moore describes the drink as "the vitamin C for health, the honey to soothe, the alcohol to numb."
Contents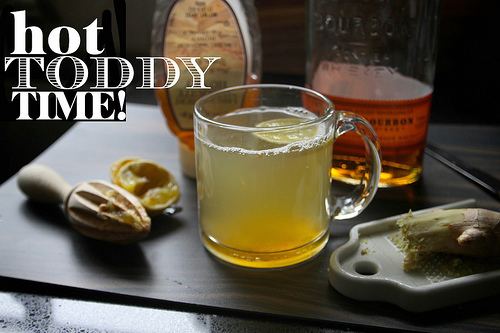 The world best hot toddy recipe
Preparation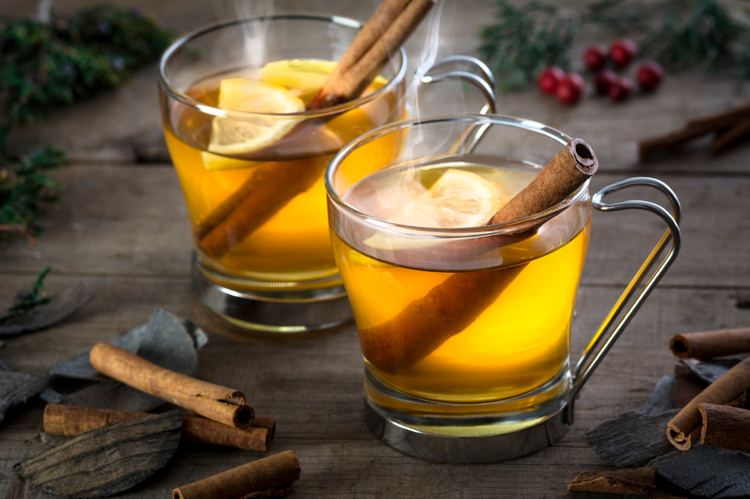 A hot toddy is a mixture of a spirit (usually whiskey, rum, or brandy), hot water, and honey (or, in some recipes, sugar). Additional ingredients such as cloves, a lemon slice or cinnamon (in stick or ground form) are often also added. The drink can also be made with tea instead of water.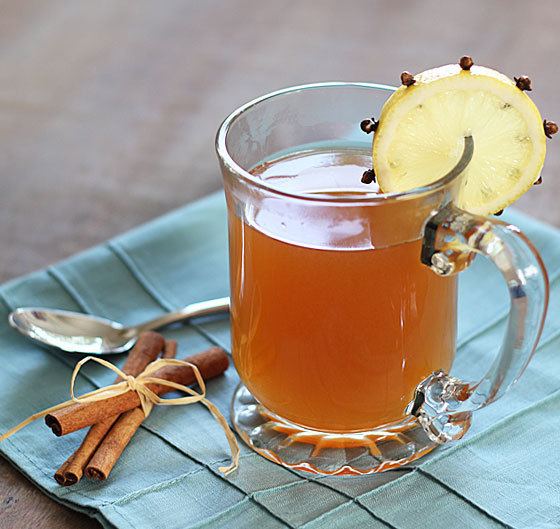 A common version in the Midwestern United States uses golden ginger ale, lemon, honey and Bourbon whiskey. In Wisconsin, brandy is often used instead of bourbon.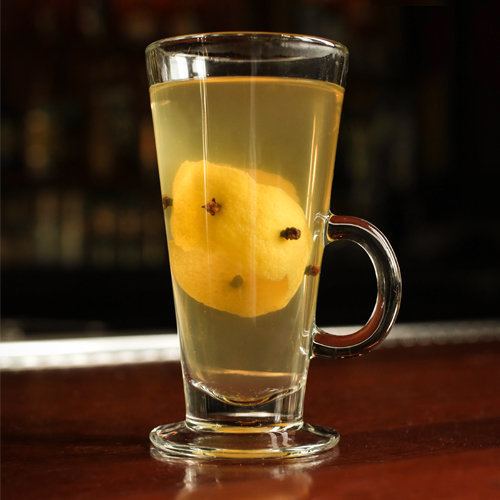 A common version in Ontario typically consists of heated ginger ale, honey, and either whiskey or brandy. It is often recommended to heat the ginger ale before adding the whisky or brandy, otherwise the heating process will reduce the alcoholic effects of the liquor.
Etymology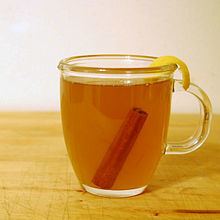 The word "toddy" comes from the toddy drink in India, produced by fermenting the sap of palm trees. Its earliest known use to mean "a beverage made of alcoholic liquor with hot water, sugar, and spices" is from 1786.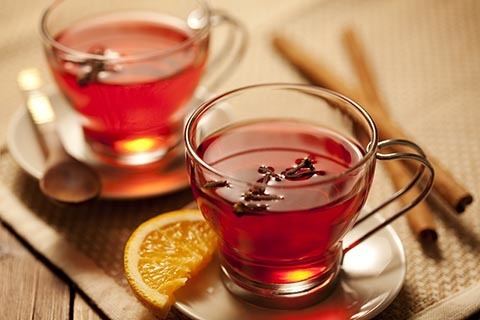 References
Hot toddy Wikipedia
(Text) CC BY-SA