Similar

Yellow Nutsedge, Aguas frescas, Carne asada, Fartons, Tamale
How to make horchata a refreshing mexican rice drink with cinnamon by rockin robin
Horchata (/ɔːrˈtʃɑːtə/; [orˈtʃata]), or orxata ([oɾˈʃata]), is the name of several kinds of beverages, made of ground almonds, sesame seeds, rice, barley, tigernuts (chufas), or melon seeds.
Contents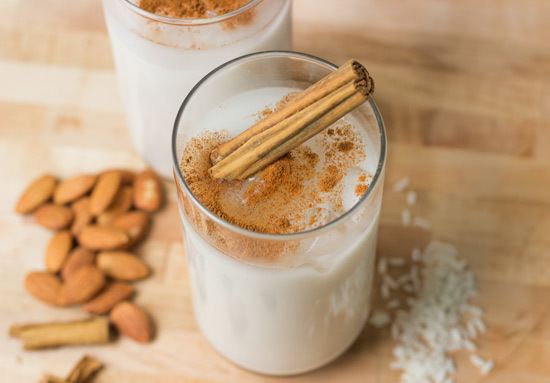 Agua de horchata mexican style how to make it
Etymology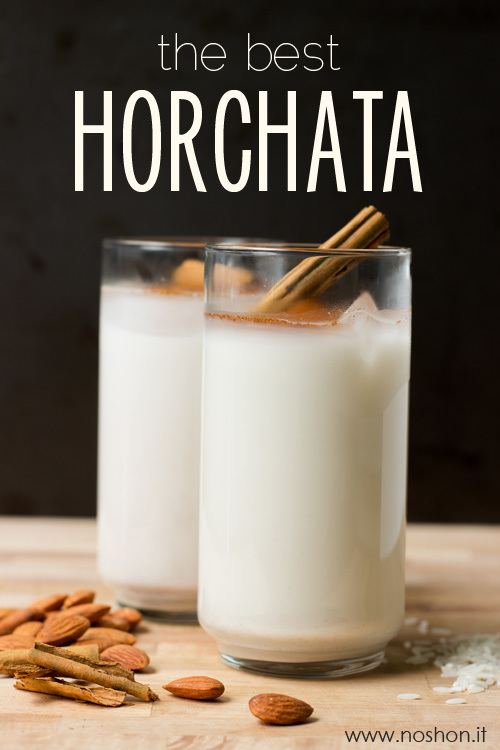 The name derives from Valencian orxata, probably from ordiata, made from ordi (barley) (Latin *hordeata < hordeum). The Italian orzata, the French and English 'orgeat' and the Surinamese Dutch orgeade have the same origin, though the beverages themselves have diverged, and are generally no longer made from barley.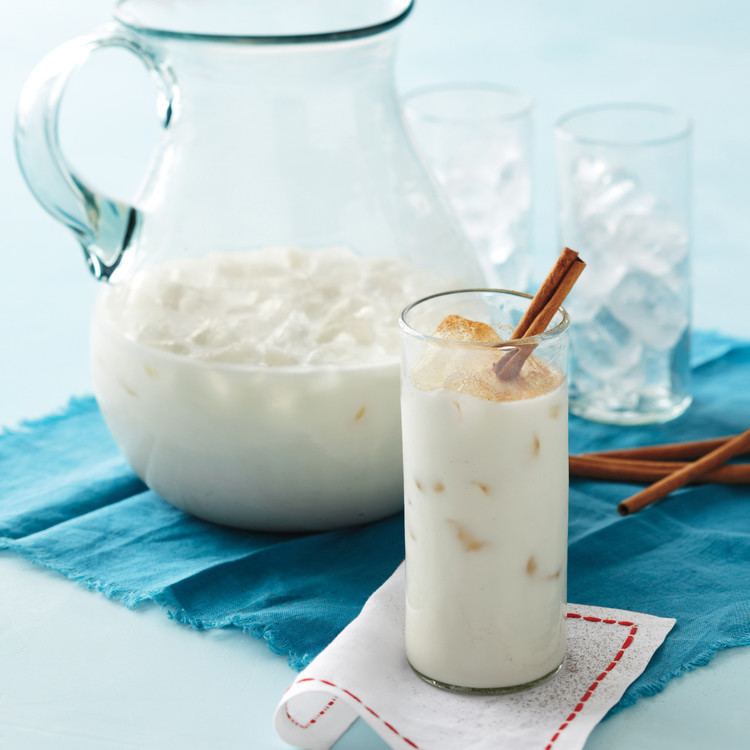 Various false etymologies exist – one legend links the origins of the name to James I of Aragon, who after being given the drink for the first time by a local in Alboraya, was said to have exclaimed in Valencian "Açò és or, xata!" ("That's gold, darling!")
Spain
In Spain, it usually refers to horchata de chufa, made from tigernuts, water, and sugar.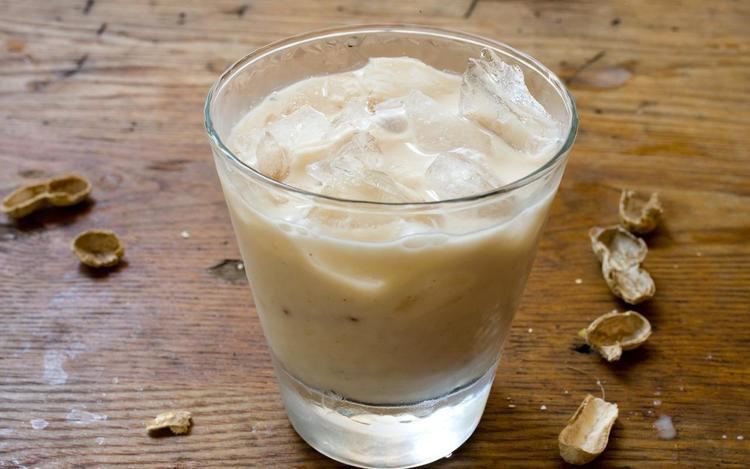 Originally from Valencia, the idea of making horchata from yellow nutsedge (tigernuts) comes from the period of Muslim presence in Valencia (from the eighth to 13th centuries).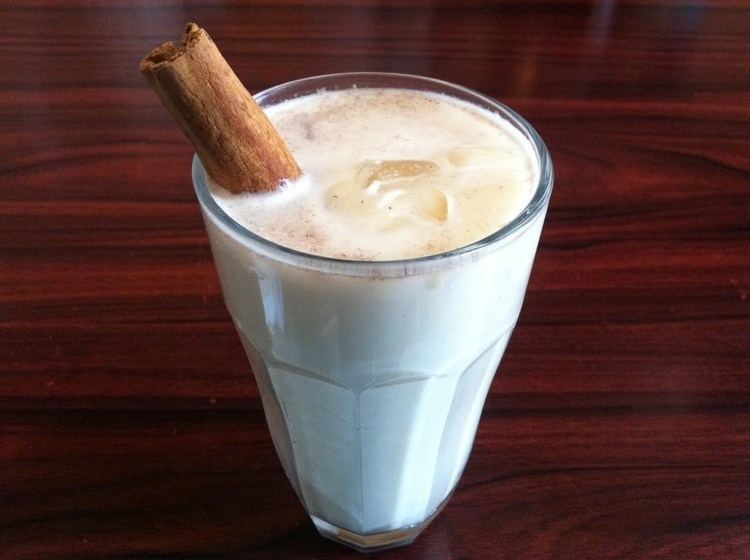 It has a regulating council to ensure the quality of the product and the villages from where it can come, with the Designation of Origin. The village of Alboraia is well known for the quality of its horchata.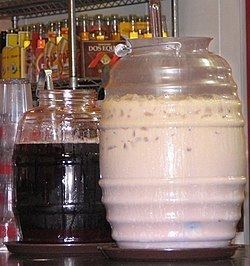 It is served ice-cold as a natural refreshment in the summer, often served with fartons. Tigernut horchata is also used instead of milk by the lactose-intolerant.
Latin America
Horchata varies in taste across Latin America.
While in some countries the drink is usually tan and "milky", some recipes call for milk, and others do not. Other ingredients often include sugar, cinnamon, and vanilla. Though horchata was once typically homemade, it is now available in both ready-to-drink (shelf-stable or refrigerated) and powdered form in grocery stores. Horchata, together with tamarindo and Jamaica, are the three typical drink flavors of Mexican aguas frescas.
In Mexico and Guatemala, horchata is made of rice, sometimes with vanilla and always with cinnamon.
In El Salvador, Nicaragua and Honduras, horchata refers to the drink known as semilla de jicaro, made from the jicaro seeds ground with rice and spices such as ground cocoa, cinnamon, sesame seeds, nutmeg, tigernuts and vanilla. Other nuts that may also be used include peanuts, almonds and cashews. Because of these ingredients, the horchata is usually strained before serving. Nicaragua has begun exporting this product, primarily to the United States.
In Costa Rica, horchata is made from semilla de jicaro, with rice and spices, milk, sugar and cinnamon. Orchata in Costa Rica is mostly popular in the Pacific region of the country, specially Puntarenas, although it is widely consumed in the rest of the country.
In Puerto Rico, horchata is called horchata de ajonjolí and made with ground sesame seeds. Water is boiled with sugar, vanilla, and cinnamon sticks. When done the water is poured over the ground sesame seeds and left over night. The water is then squeezed through a cheesecloth. Some recipes call for added ground rice, ground almonds, evaporated milk, coconut milk, allspice and rum. Horchata with barley and lime zest is also popular, but mainly in homes.
In Venezuela, horchata is made with sesame seeds, water and sugar in the western area, Zulia. There is also chicha, made with rice flour, milk and sugar. The alcoholic variant is called chicha andina which is made with fermented corn flour.
In Ecuador, horchata is a clear red infusion of 18 herbs, and is most famous in the province of Loja.
United States
In the U.S., Horchata de Arroz or morro horchata is served in many Latin restaurants, and the horchata de chufas (tigernut) is virtually unknown. Rice-based horchata is also sometimes available in U.S. grocery and convenience stores.
Some smoothie shops, cafés, and McDonald's in the U.S. have been experimenting with horchata frappes.
References
Horchata Wikipedia
(Text) CC BY-SA