Name

Holly Knight









Role

Songwriter · hollyknight.com




Albums

22B3, Ten Best, Holly Knight


Music groups

Spider (1977 – 1984), Device


Similar People

Mike Chapman, Michael Des Barres, Paul Engemann, Desmond Child, Jim Vallance


Profiles




Myspace
Michael des barres and holly knight obsession 1983 wmv
Holly Knight, also known as Holly Erlanger, is an American, Grammy Award-winning songwriter, vocalist and musician of pop and rock music. In 2013 she was inducted into The Songwriters Hall Of Fame. Winner of thirteen ASCAP awards, her songs have won three Grammys.
Contents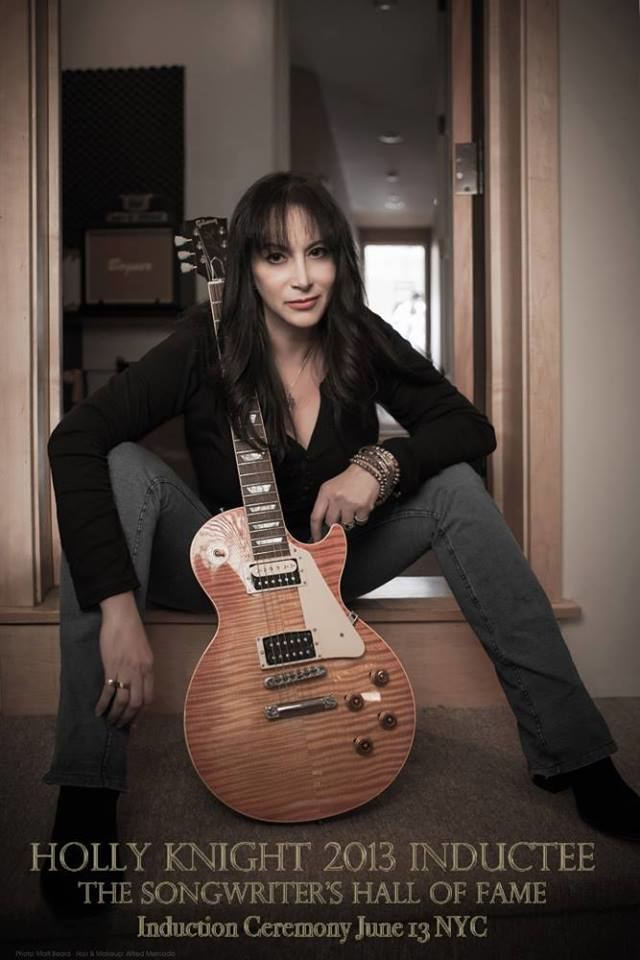 She is known for having written hits for some of the most successful artists in music, including "The Best" performed by Bonnie Tyler, and later re-recorded by Tina Turner, as well as "Love Is a Battlefield" and "Invincible" performed by Pat Benatar. She was voted the Best Songwriter in Rolling Stone Magazine's 11th annual poll, along with Phil Collins, Paul Simon, Billy Joel and Bruce Springsteen.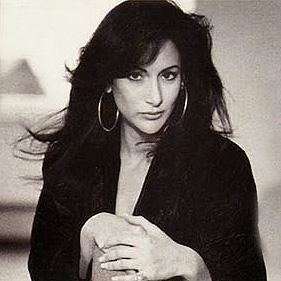 On Songwriting - Episode 5 - 'The Pro'
Early life and education
Born in New York City as Holly Erlanger, she started playing classical piano at the age of four, continuing her studies for ten years at The Mannes School of Music.
Career
Knight started studying classical piano at age four, continuing her studies for ten years at The Mannes School of Music. She left home at sixteen to pursue her dreams. Five years later, in the early 1980s, her band Spider (featuring Anton Fig of Late Show with David Letterman), managed by Bill Aucoin, manager for Kiss and Billy Idol, among others, got a recording contract with Dreamland Records, and released two albums: Spider (self-titled; 1980) and Between the Lines (1981).
Dreamland president, songwriter and record producer Mike Chapman, urged her to leave the band and come to Los Angeles, California to pursue her songwriting career. She signed a publishing deal with his company, eventually signing to EMI Publishing. Knight and Chapman worked together on the Top 5 U.S. hit "Better Be Good to Me" (1984) by Tina Turner and Pat Benatar's "Love Is a Battlefield" (1983), each of which won a Grammy Award for Best Female Rock Vocal Performance.
She co-wrote "The Best" (1989), which was a No. 1 single around the world for Tina Turner. On her own and in collaboration with others, Knight wrote songs with Heart, Aerosmith, Bonnie Tyler, Rod Stewart, and many more. Tina Turner has recorded nine of her tunes, including "The Best", "Better Be Good to Me", and "In Your Wildest Dreams" (1996). She wrote the hit "Invincible" (1985) for Pat Benatar.
Knight had a second band called Device in the mid-1980s, who had a hit with "Hanging on a Heart Attack" off their 22B3 (1986) album. Spider and Device both had Top 40 hits, while Device was on MTV's heavy-rotation playlist for four consecutive months.
Her songs have been featured in box-office smashes such as movie soundtracks Thelma & Louise (1991), Vision Quest (1985), Legend of Billie Jean (1985), Mad Max Beyond Thunderdome (1985), The Secret of My Success (1987), Stuart Little II (2002), 13 Going on 30 (2004), What the Bleep Do We Know!? (2004), and hit TV shows such as Nip/Tuck (2003–2010), The Singing Bee (2007–), American Idol, The Oprah Winfrey Show, The Simpsons, Family Guy, 30 Rock, South Park, and the finale episode of The Voice 2011 finale in, wherein Cee Lo Green performed a duet of "Love Is a Battlefield" with one of the final contestants.
Most recently her songs have appeared in Dallas Buyers Club, Glee, Anchorman 2: The Legend Continues, The Following, The Tonight Show Starring Jimmy Fallon, Necessary Roughness and Deliverance Creek.
Knight wrote the theme song for the popular Joss Whedon television show Angel (1999–2004), performed by Darling Violetta. She also wrote and produced the title theme for the sitcom Still Standing (2002–2006), performed by Will Hoge, which received the ASCAP award for recognition as one of the top TV music themes of 2003, as well as the same award again in 2004. In recent years Holly has been continuing to pursue a career as a record producer.
In 2009 she produced a jazz EP called Natural for Antonia Bennett, daughter of Tony Bennett, and in 2011, a pop record of original songs for her as well, entitled Ordinary Girl. In addition, she produced a new jazz record for Antonia Bennett of songs from the Great American Songbook called Embrace Me on Perseverance records. She has also produced tracks for Otep, Fefe Dobson, the Australian band, Porcelain, and 2014 Tony winner Lena Hall.
Although primarily known for her songwriting and membership in other bands, Knight also released a self-titled solo album in 1988. This album featured her own rendition of the song she co-wrote, "Love is a Battlefield", as well as the single "Heart Don't Fail Me Now", which featured background vocals from Daryl Hall.
Personal life
She resides with her two sons in Los Angeles, California.
Songs
Aerosmith - "Rag Doll" (with Steven Tyler, Joe Perry, and Jim Vallance)
Angel (TV series) - theme music
Jimmy Barnes - "Between Two Fires"
Pat Benatar - "Love Is a Battlefield"; "Invincible"; "Sometimes the Good Guys Finish First"; "Girl"
Bon Jovi - "Stick to Your Guns"
Bonnie Tyler - "Hide Your Heart"; "The Best"; "Where Were You"
Cheap Trick - "Space"
Shawn Colvin - "Hold on to the Good Things"
Device - "Hanging on a Heart Attack"; "Who Says"
Fefe Dobson - "Get Over Me"
The Donnas - "Wasted", "Here for the Party"
Eighth Wonder - "When the Phone Stops Ringing"
Elvira - "Here Comes the Bride (of Frankenstein)"; "Haunted House"
Agnetha Fältskog (ABBA) - "Wrap Your Arms Around Me"
Lita Ford - "Stiletto"
Lou Gramm - "Just Between You And Me"
Hall & Oates - "Soul Love"
Lisa Hartman - "New Romance (It's a Mystery)"
Heart - "Never" (with Greg Bloch); "All Eyes"; "There's the Girl" (with Nancy Wilson); "Tall, Dark Handsome Stranger"; "I Love You"
Grayson Hugh, Thelma and Louise soundtrack - "Can't Untie You from Me"; "Don't Look Back"; "Road to Freedom"
Chaka Khan - "Baby Me"
Kidd Video - "When the Phone Stops Ringing"
Kids Incorporated - "Change"
KISS - "Hide Your Heart"; "I Pledge Allegiance to the State of Rock & Roll"; "Raise Your Glasses"
Holly Knight - "Heart Don't Fail Me Now"; "Howling at the Moon"; "Love Is a Battlefield"
Less Than Jake - "Overrated (Everything Is)"
Marilyn Martin - "Turn It On"
Christopher Max - "I Burn for You"
Suzie McNeil - "Help Me Out"
Meat Loaf - "Monstro"; "Alive"
Leigh Nash - "Angel Tonight"
Hawk Nelson - "Not the Same"
Aaron Neville - "Try a Little Harder"
Otep - "Perfectly Flawed", "UR A WMN NOW"
Ozzy Osbourne - "Slow Burn"
Suzi Quatro - "Fear of the Unknown", "Whatever Love Is"
Real Life - "Babies"
Riff - "My Heart is Failing Me"
Scandal featuring Patty Smyth - "The Warrior"; "Hands Tied"
Sheila - "Little Darlin'"
Charlie Sexton - "Space"
Spider - "Better Be Good to Me"; "New Romance (It's a Mystery)"; "Change"
Dusty Springfield - "Time Waits for No One"
Paul Stanley - "It's Not Me"
Still Standing (TV Series) - "Still Standing"
Rachel Sweet - "Little Darlin'"
Tina Turner - "Better Be Good to Me"; "One of the Living"; "The Best"; "You Can't Stop Me Loving You"; "Be Tender with Me Baby"; "Ask Me How I Feel"; "Love Thing"; "In Your Wildest Dreams"; "Do Something"
John Waite - "Change"
Kim Wilde - "Turn It On"
References
Holly Knight Wikipedia
(Text) CC BY-SA