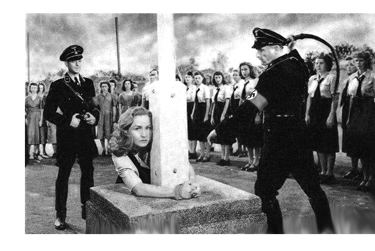 In 1933 Berlin, Professor Nichols (Kent Smith) runs the American Colony School. It is next to the Horst Wessel School, where young Germans are indoctrinated into Nazism. During a brawl between the student bodies, Karl Bruner (Tim Holt), a German youth born in the United States, objects when Anna Muller (Bonita Granville), a US citizen born in Germany, smacks him with her baseball bat. The students are attracted to each other despite this beginning. Anna's parents had sent her to Germany to be educated, although they allowed her to go to the American school. Soon, the professor, Anna, and Karl become good friends, though they do not agree politically. After a while though, they lose touch with each other.
Six years later, as war looms in Europe, Karl Bruner, now a lieutenant in the Gestapo, removes students of the "wrong" nationalities from the American School. Anna is taken out although by then she is working as an assistant teacher. As she was born in Germany to German parents, the German government classifies her as German despite her US citizenship.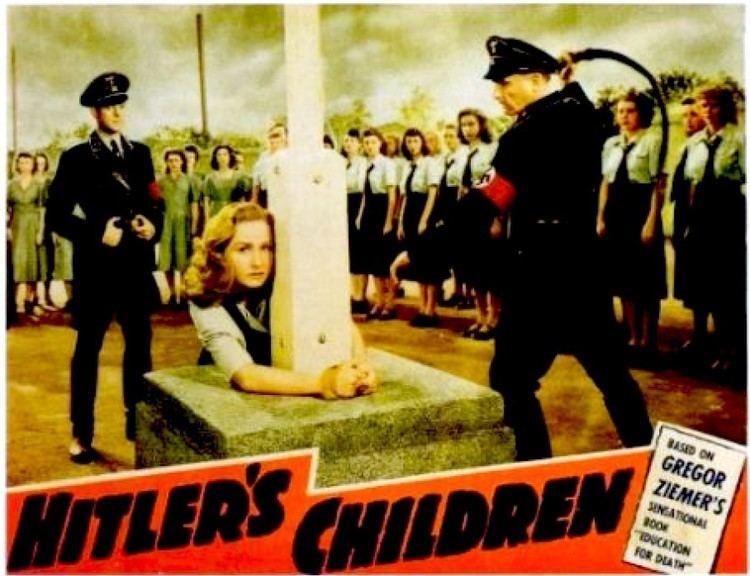 Nichols tries to find Muller, but the U.S. consulate has no power and Anna's German grandparents are too frightened to help. Nichols' friend Franz Erhart (Lloyd Corrigan) suggests that the professor get permission from the Ministry of Education to inspect a certain labor camp, where Muller is likely being held. Nichols happens to meet Gestapo Colonel Henkel (Otto Kruger) and his aide and protégé Bruner. Henkel approves Nichols' request to visit Muller but, in private, the young Bruner tries to dissuade Nichols. He says that Muller has become "a model German." Nichols cannot believe this and finds he is right when he speaks privately with Muller at the camp. She discourages Nichols from trying to rescue her, as it would be too dangerous and stands little chance of success.
Bruner recommends Muller for an advanced "Geopolitik" course at a German university but, when interviewed by Henkel and Dr. Graf (Hans Conried) of the education department, Anna turns down the opportunity, fearing they intend her to become a spy against the US. She is sent back to the camp and demoted from the staff to a laborer. Learning that she has engaged in anti-Nazi behavior, Henkel orders her to be sterilized. When Bruner learns of this, he tries to persuade Anna to pretend to be a good Nazi and bear his child to prove her usefulness to Germany, but she refuses.
She runs away from the camp and reaches Berlin, where she hides in a Roman Catholic church. A search party finds her and takes her away over the protests of the bishop (H. B. Warner). Henkel orders her to receive ten lashes and sends Bruner to witness her punishment. After she is whipped the second time, Bruner stops the action, although he knows he has doomed himself and Anna.
Bruner pretends to have realized his mistake and recants. Henkel however arranges for a national radio broadcast of the trial of Bruner and Muller. He promises Karl full honors at his funeral. Professor Nichols is ordered to leave Germany immediately or he will be arrested as an accessory to treason. At the airport, Nichols hears Karl use his opening statement to denounce Hitler's Germany before the young man is shot and killed. Anna is shot and killed as she rushes to Karl.
Tim Holt was given the lead. Then when he seemed he would be unavailable Kent Smith was assigned instead. However Holt played the part and Kent Smith moved to a supporting role.
Originally Hitler's Children was helmed by Irving Reis, the director got into a spat with the producer, Edward A. Golden, and expected RKO to back him up. He was surprised by being released and replaced by Edward Dmytryk.
Hitler's Children was reviewed in The New York Times, where reviewer Bosley Crowther considered the melodrama to be "obvious, conventional". He further noted,"Edward Dmytryk, who directed, has set the whole thing in an oratorical style and has given it the quality of a philippic rather than a credible story from life."
Despite lukewarm critical reviews, Hitler's Children was a massive hit and earned RKO a profit of $1.21 million. It was the fourth-highest grossing film of the year and RKO's most successful film of the year. The writer and director were each given $5,000 bonuses for their work. The film is also one of Granville's most recognized performances other than her Nancy Drew films.
So successful was this film that RKO used Edward Dmytryk to direct other war films. He directed Back to Bataan, starring John Wayne; The Young Lions, and the smash hit of the 1950s, The Caine Mutiny. The last war film he made was Anzio (1968).