Yasuhiro Kojima




Professional wrestler




Hiro Matsuda




1957




Prostate cancer






July 22, 1937 Yokohama, Kanagawa, Empire of Japan (

1937-07-22

)


Ernesto Kojima Hiro Matsuda




November 27, 1999, Tampa, Florida, United States




Diablo Velasco, Rikidozan, Karl Gotch
Yasuhiro Kojima (小島 泰弘, Kojima Yasuhiro), (July 22, 1937 – November 27, 1999), was a Japanese/American professional wrestler and trainer best known by his ring name Hiro Matsuda. He trained many professional wrestlers including Hulk Hogan, Keiji Mutoh, "Mr. Wonderful" Paul Orndorff, Scott Hall, Lex Luger, "Cowboy" Bob Orton Jr, and Ron Simmons.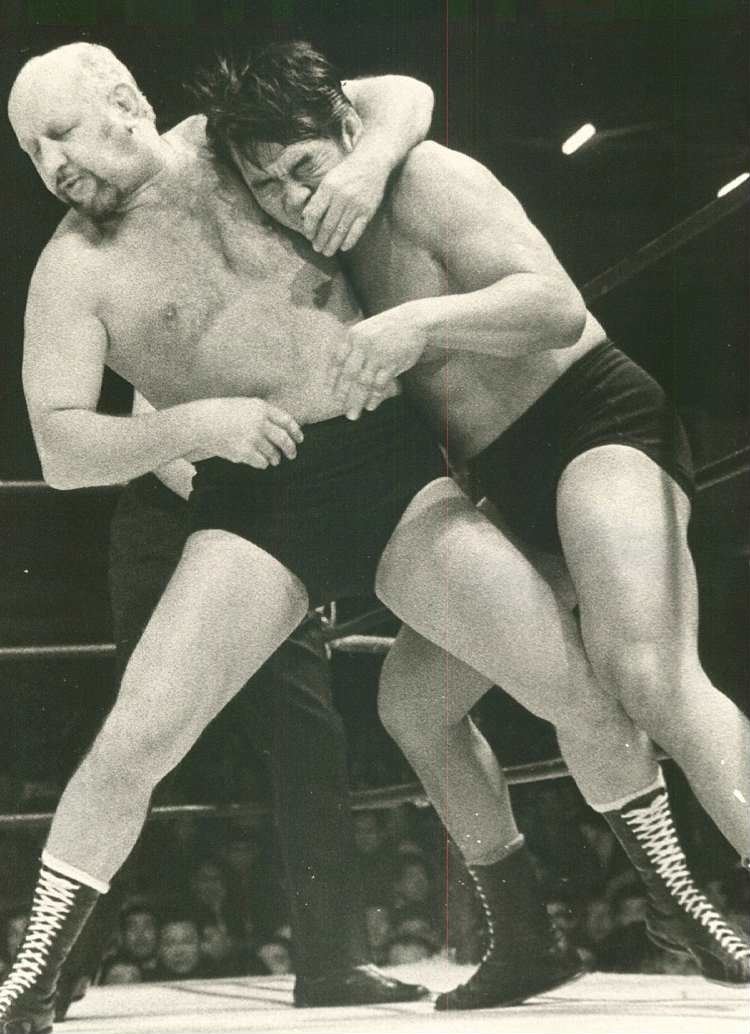 Kojima adopted his Hiro Matsuda identity while competing in the southern United States, inspired by earlier wrestlers Sorakichi Matsuda and Matty Matsuda. He initially debuted under his real name at Rikidōzan's Japanese Wrestling Association, but then left Japan to pursue wrestling in the Americas. Once in a while he would return to Japan, where he formed a tag team with Antonio Inoki that was only the outward reflection of the long-time friendship between the two men.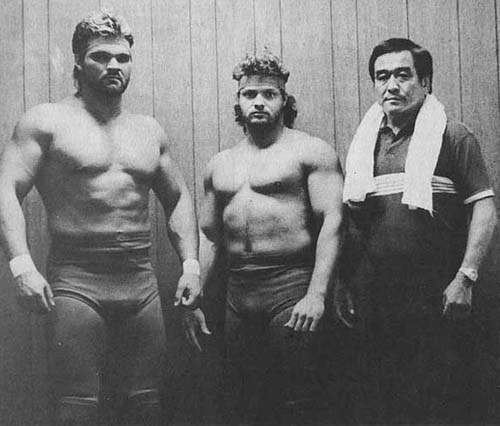 Matsuda was the first Japanese to win a National Wrestling Alliance world singles title when he won the junior heavyweight championship on July 11, 1964, in Tampa, Florida by defeating Danny Hodge. He would win a second title in 1975 and lose it to Hodge.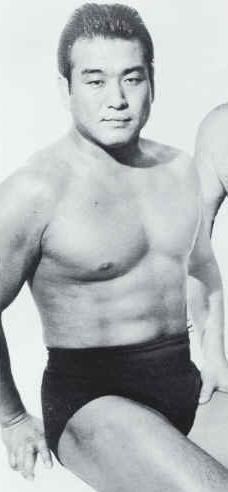 As a trainer, Matsuda was famous for being very stiff with his trainees to toughen them up and teach them to respect the business. He was very tough on a young Hulk Hogan; on his first day of training, Matsuda broke his leg. After Hogan healed, he came right back to Matsuda's school, looking to continue his training. Matsuda was so impressed by his display of "guts" that he trained him properly from that day on.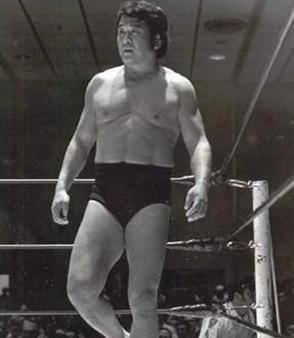 He came to work in Jim Crockett Promotions in 1987 as a heel to participate in a feud between his disciple Lex Luger and Dusty Rhodes, plus wrestled a few matches on TV with Four Horsemen manager James J Dillon acting as his manager. Matsuda was in Luger's corner. During the feud, he was billed as "The Master of the Japanese Sleeper," a sleeper hold. He famously locked Johnny Weaver, who was in Rhodes' corner, in the hold. The prolonged application of the hold caused Weaver to bleed profusely from the mouth.
He later on worked briefly for World Championship Wrestling acting as the manager in early 1989 for the Yamasaki Corporation (a renamed Four Horsemen) and then being involved in Terry Funk's stable, The J-Tex Corporation as their business agent from Japan. As was the case with Tojo Yamamoto, he was frequently made the manager or spokesman of Japanese wrestlers on excursion in the United States. In this role, he "introduced" The Great Muta (managed by Gary Hart) on a World Championship Wrestling episode.
Kojima died in 1999 in Tampa, Florida of prostate cancer.
Finishing moves
Japanese Sleeper (Sleeper hold)
Wrestlers managed
Yamasaki Corporation (Ric Flair, Barry Windham, Kendall Windham, Michael Hayes, Butch Reed)
Nicknames
"The Master of the Japanese Sleeper"
Championship Wrestling from Florida
NWA Florida Tag Team Championship (4 times) - with Mr. Wrestling (1), Bob Orton (1), and the Missouri Mauler (2)
NWA Southern Heavyweight Championship (Florida version) (4 times)
NWA World Junior Heavyweight Championship (2 times)
NWA World Tag Team Championship (Florida Version) (5 times) - with Duke Keomuka (4) and Dick Steinborn (1)
Japan Wrestling Association
All Asia Tag Team Championship (1 time) - with Michiaki Yoshimura
New Japan Pro Wrestling
NWA North American Tag Team Championship (Los Angeles/Japan version) (1 time) - with Masa Saito
NWA Mid-America
NWA World Tag Team Championship (Mid-America Version) (1 time) - with Kanji Inoki
Hiro Matsuda Wikipedia