Tenley Emma Albright




Maribel Vinson




Surgeon





Tenley Albright





July 18, 1935 (age 80) (

1935-07-18

)

Newton Centre, Massachusetts




Brookline, Massachusetts, United States




Figure Skating at the 1956 Winter Olympics -Women Singles




Radcliffe College, Harvard Medical School




Carol Heiss, Jeannette Altwegg, Hayes Alan Jenkins, Dick Button, Peggy Fleming




Skating Club of Boston




United States of America



Tenley Emma Albright (born July 18, 1935) is an American former figure skater and surgeon. She is the 1956 Olympic champion, the 1952 Olympic silver medalist, the 1953 and 1955 World Champion, the 1953 and 1955 North American champion, and the 1952–1956 U.S. national champion. Albright is also a graduate of Harvard Medical School. In 2015, she was inducted into the National Women's Hall of Fame.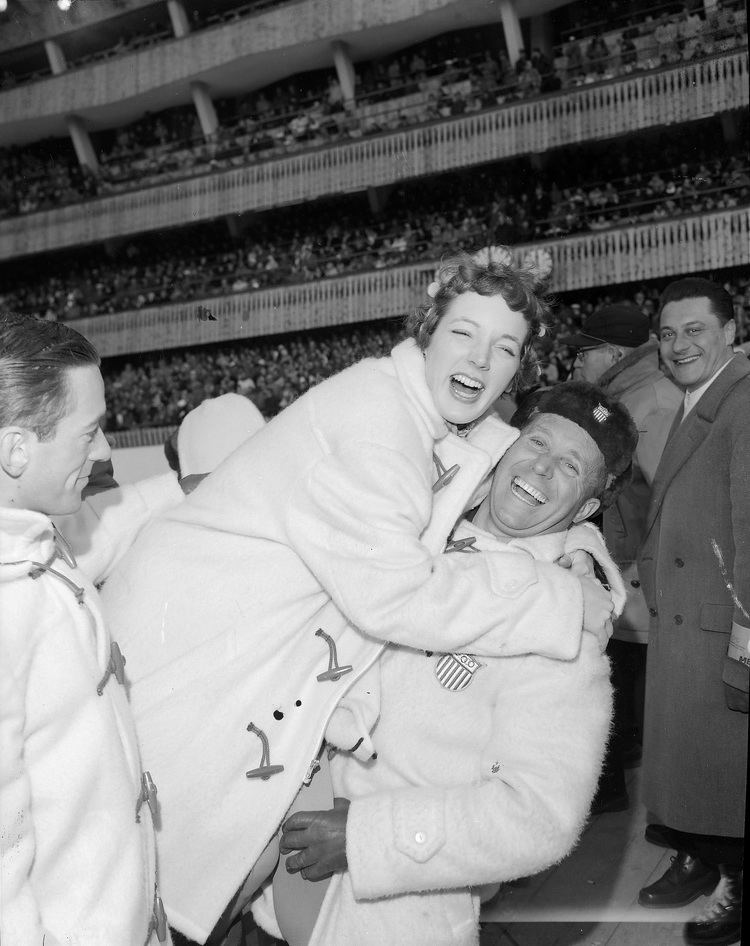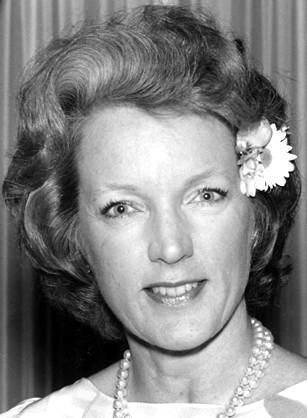 At age 11 Albright suffered an attack of polio. Skating was her therapy to regain muscle strength.
Albright won the silver medal at the 1952 Olympics. She won her first World title in 1953, silver in 1954, a second gold medal in 1955, and her fourth medal, silver, in 1956.
In 1956, while training for the Olympics, Albright fell due to a rut in the ice and cut her right ankle joint to the bone with her left skate. The cut was stitched by her father, a surgeon. At the 1956 Winter Olympics in Cortina d'Ampezzo, Italy, she became the first American female skater to win an Olympic gold medal.
Albright retired from competitive skating after 1956 but remained attached to figure skating as a sports functionary. In 1982 she became a vice president of the U.S. Olympic Committee.
A graduate of The Winsor School in Boston, Albright entered Radcliffe College in 1953 as a pre-med student, and focused on completing her education after the 1956 Olympics. She graduated from Harvard Medical School in 1961, went on to become a surgeon, and she practiced for 23 years, continuing as a faculty member and lecturer at Harvard Medical School. For a while she chaired the Board of Regents of the National Library of Medicine at the National Institutes of Health. As a director, she has served both not-for-profits such as The Whitehead Institute for Biomedical Research and the Woods Hole Oceanographic Institution and for-profit enterprises such as West Pharmaceutical Services, Inc., and State Street Bank and Trust Company. She is currently the Director of the MIT Collaborative Initiatives.
Albright was married to Tudor Gardiner, a lawyer, from 1962 to 1976. In 1981 she married former Ritz-Carlton hotel owner Gerald Blakeley, who shares her association with Woods Hole and is chair of The Morehouse School of Medicine.
Tenley Albright Wikipedia