The Hillcrest mine disaster, the worst coal mining disaster in Canadian history, occurred at Hillcrest, Alberta, in the Crowsnest Pass region of western Canada, on Friday June 19, 1914, 9:30 am. At the time it was the world's third worst mine disaster.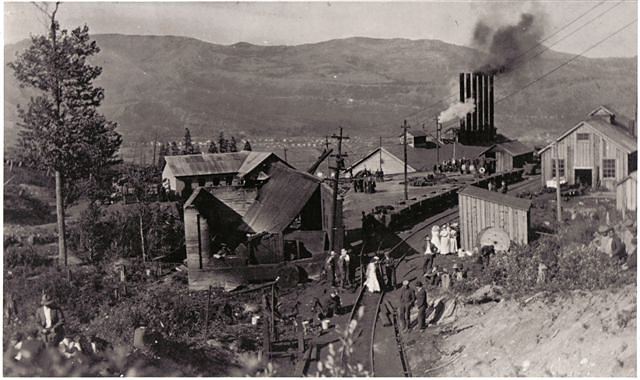 The accident had a profound effect on the town of Hillcrest Mines, which in 1914 had a population of about 1,000. A total of 189 workers died, about half of the mine's total workforce, which left 130 women widowed and about 400 children fatherless. Many of the victims were buried in a mass grave at the Hillcrest Cemetery. Condolences came from across the country, including a brief message from King George V, but the commencement of World War I soon overshadowed this event.
Operations at Hillcrest mine continued until 1939.
A monument to the Hillcrest mine disaster and the lives lost has been placed at the Hillcrest cemetery. In 1990, Canadian folk-singer James Keelaghan recorded Hillcrest Mine, one of his best-known songs. The disaster is also featured in the song "Coal Miner" (album Heads Is East, Tails Is West, 2014) by Alberta-based Rocky Mountain Folk-Pop singer Joal Kamps.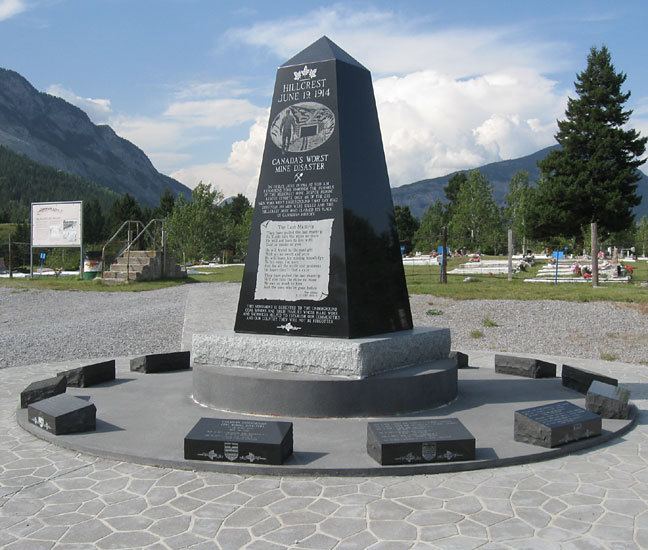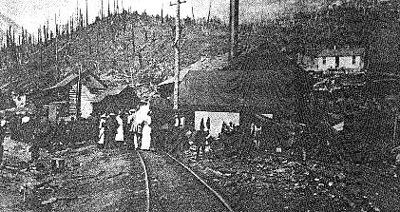 Another explosion occurred in the Hillcrest mine on September 19, 1926 when the mine was idle, killing two men. Explosions at other coal mines within the Crowsnest Pass also caused deaths: Coal Creek, 1902 (128 men killed); Michel, 1904 (7); Coleman, 1907 (3); Bellevue, 1910 (30); Michel, 1916 (12); Coal Creek, 1917 (34); Coleman, 1926 (10); Michel, 1938 (3).