Gurlitt was born into an artistic family in Dresden in 1895. His father Cornelius Gurlitt was an architect and art historian, his brother Willibald a musicologist, his sister Cornelia a painter and his cousin Wolfgang was an art dealer as well. His grandmother Elisabeth Gurlitt was Jewish, which would prove problematic under Nazi rule: he was considered a "quarter-Jew" under the Nuremberg laws.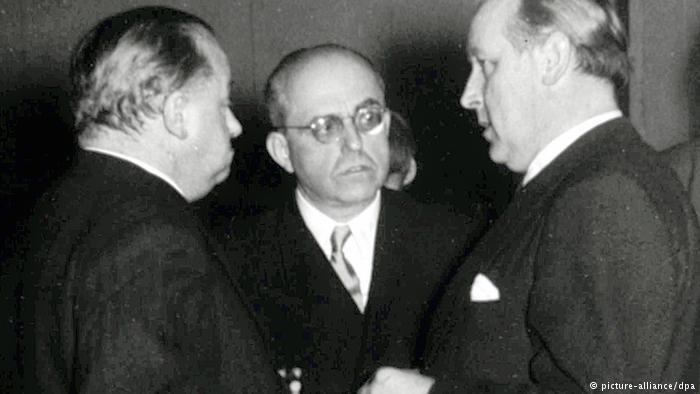 Gurlitt had a close relationship with his sister Cornelia (born 1890), who was an expressionist painter and was in contact with Chagall. She served in the First World War as a nurse and moved to Berlin shortly after the war. The lack of artistic recognition and depression led to her suicide in 1919; Gurlitt took care of her works, but part of it was destroyed by their mother after the death of their father.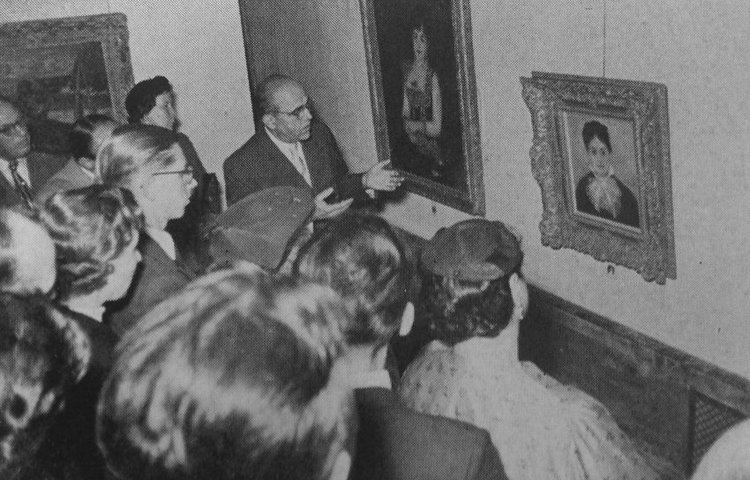 In 1923 he married the ballet dancer Helene Hanke who was trained under expressionist dancer Mary Wigman. They had two children: Cornelius (1932–2014) and Renate (1935–2012).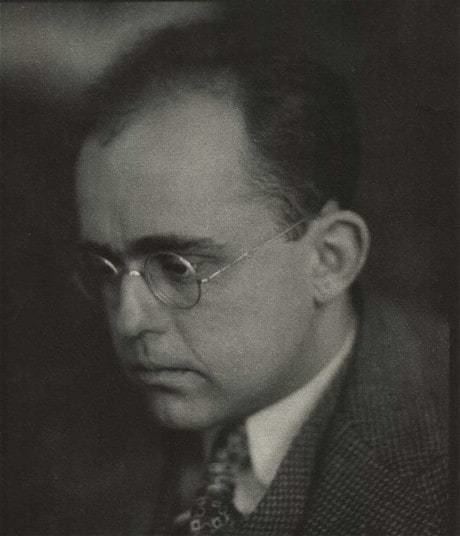 After Gurlitt's graduation, he became the first director of the König Albert museum in Zwickau in 1925. One of the first exhibitions he organized at Zwickau was the October 1925 exhibition of Max Pechstein. Financially it was a success, but it generated a lot of hostility from local conservatives. In 1926 he contracted the Bauhaus Dessau for the design and decoration of the museum. Later on he continued exhibiting contemporary art: in 1926 Käthe Kollwitz and a special exhibition on contemporary art in Dresden (Das junge Dresden), in 1927 Erich Heckel and Karl Schmidt-Rottluff, and in 1928 Emil Nolde. A collection of his letters shows that he was personally well acquainted with modern artists at the time, and he acquired and exhibited works by many of them, including Barlach, Feininger, Hofer, Kandinsky, Kirchner, Klee, Kokoschka, Lissitzky, Marc, and Munch. Gurlitt's work was appreciated by the national press and his peers, but the local press was less impressed. The city's financial difficulties and press campaigns against him led to his dismissal in 1930.
Following his dismissal Gurlitt moved to Hamburg, where he became the curator and managing director of the Kunstverein (Art Association) until he and the board members were forced to resign by the Nazis, in 1933.
While he had been fired for exhibiting "degenerate art" he was still appointed as a dealer for the Führermuseum in Linz and he continued to trade in modern art, this time under orders from the Ministry of Public Enlightenment and Propaganda led by Joseph Goebbels.
He was one of the four dealers appointed by the Commission for the Exploitation of Degenerate Art (together with Karl Buchholz, Ferdinand Möller and Bernhard Böhmer) to market confiscated works of art abroad. Some 16,000 so-called "degenerate" artworks had been removed from museums and confiscated all over Germany. Some of these works were exhibited in the Degenerate Art Exhibition. A trading room was set up in Schönhausen Palace outside Berlin. The four dealers were allowed to buy pieces and sell them abroad, which they did not always report to the commission. Gurlitt's name appears against many of the entries on a listing compiled by the Ministry of Propaganda and now held by the Victoria and Albert Museum that provides details of the fate of each object, including whether it was exchanged, sold or destroyed. Although some buyers paid thousands of Swiss Francs, Dr. Gurlitt only paid a few Francs, or a fraction of a Franc per item.
Focus magazine estimated that Gurlitt had established a personal trading collection of up to 1,500 pieces. Gurlitt used his position to sell art to domestic collectors as well, most notably to Bernhard Sprengel whose collection forms the core of the Sprengel Museum in Hannover. In 1936 Gurlitt was visited in Hamburg by Samuel Beckett.
Following the fall of France, Hermann Goering appointed a series of Reichsleiter Rosenberg Taskforce approved dealers, including Gurlitt, to liquidate French art assets and then pass the funds to swell Goering's personal art collection.
Under interrogation after capture, Gurlitt and his mother told United States Army authorities that in the fire bombing of Dresden of February 1945 his collection and his documentation of art transactions had been largely destroyed at his home in Kaitzer Strasse. One hundred and fifteen pieces taken from him by American and German authorities were returned to him after he had convinced them that he had acquired them lawfully. Among those were Lion Tamer by Max Beckmann and Self-Portrait by Otto Dix, which Gurlitt seems to have passed on to his son Cornelius. Assessed as a victim of Nazi persecution due to his Jewish heritage, Gurlitt was released and continued trading in art works until his death in a car crash in 1956.
On 22 September 2010, German customs officials at the German–Switzerland border found €9,000 in cash with his son Cornelius Gurlitt, which led to a search warrant in 2011 for his apartment in Schwabing, Munich. On 28 February 2012 they found 1,406 artworks, with a present estimated worth of one billion Euros (approx. $1.3 billion). Initial reports by the German magazine Focus and others stated that the discovery happened early 2011, but customs officials corrected that during a press conference. Presently being cataloged in a secure warehouse in Garching, 300 of the works were exhibited in the Degenerate Art Exhibition in 1937 in Munich. Cornelius Gurlitt sold Lion Tamer at an auction in Cologne shortly before the collection was seized. Authorities initially banned reporting on the raid, which only came to light in 2013.