United States




107,741 (2013)




5.6% (Feb 2015)




95.1 sq mi




North Carolina




Bill Bencini




High Point University



High Point is a city located in the Piedmont Triad region of the State of North Carolina. As of 2010 the city had a total population of 104,371, according to the United States Census Bureau. High Point is currently the ninth-largest municipality in North Carolina.
High Point is known for its furniture, textiles, and bus manufacturing. The city is sometimes referred to as the "Furniture Capital of the World", a title long challenged by Grand Rapids, Michigan; its official slogan is "North Carolinas International City" due to the semi-annual High Point Market that attracts 100,000 exhibitors and buyers from around the world. The phone area code is 336.
It is home to three universities: High Point University, a private Methodist-affiliated institution founded in 1924, and South University as well as Laurel University, a private interdenominational Christian university.
Most of the city is located in Guilford County, with portions spilling into neighboring Randolph, Davidson, and Forsyth counties. High Point is North Carolinas only city that extends into four counties.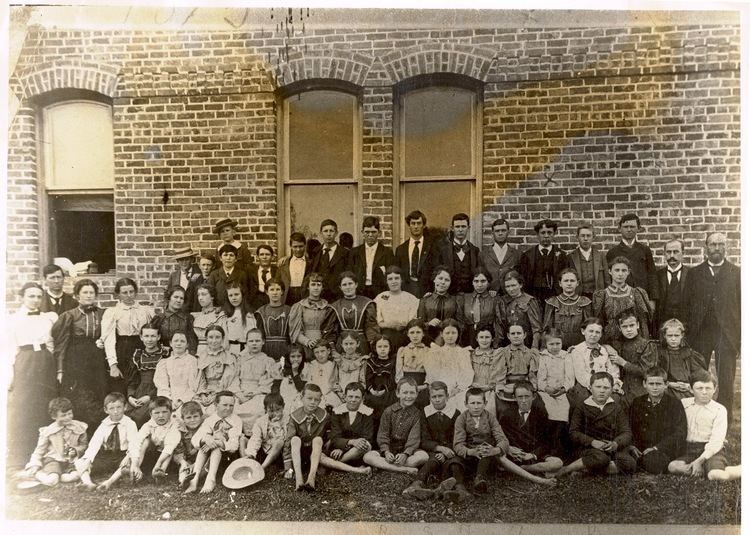 Among the first Europeans to settle Guilford County were Quakers and German immigrants. High Point was located at the highest point of the 1856 North Carolina Railroad between Charlotte and Goldsboro where it intersected the 1852 Great Western Plank Road. Its central location and transportation allowed for the delivery of raw materials like cotton and lumber and processed goods in and out of the city and contributed to its early growth. Settled before 1750, High Point was incorporated in 1859. Before it became a major manufacturing center, the most important industries were tobacco, woodworking and textiles. The first of many High Point furniture factories was opened in 1889.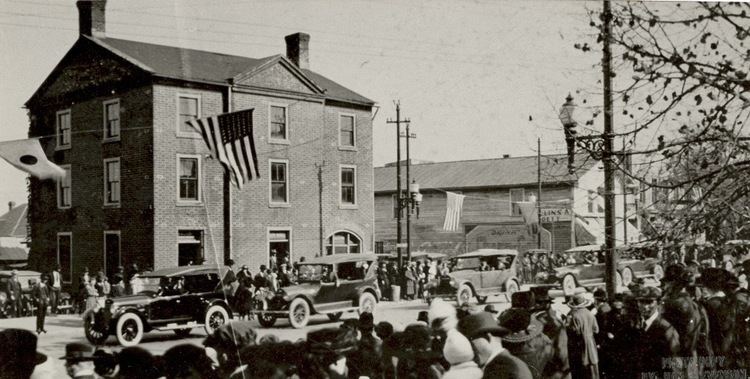 Established in 1924, High Point University is a liberal arts institution with approximately 4,400 undergraduate and graduate students from 51 countries and 46 states. It is ranked by U.S. News and World Report 2013 edition of "Americas Best Colleges" 1st among comprehensive universities in the South and in the top 100 nationally. The university offers 44 undergraduate majors, 10 graduate-degree programs and one doctorate program. It is accredited by the Commission of Colleges of the Southern Association of Colleges and Schools, and is a member of the NCAA Division I and the Big South Conference.
The John H. Adams House, Deep River Friends Meeting House and Cemetery, Enterprise Building, First Baptist Church, Dr. C. S. Grayson House, Guilford County Office and Court Building, John Haley House, Hardee Apartments, Highland Cotton Mills Village Historic District, Allen Jay School Rock Gymnasium, Kilby Hotel, O. Arthur Kirkman House and Outbuildings, Model Farm, Eli Moore House, Oakwood Historic District, William Penn High School, Sherrod Park, J. C. Siceloff House, Spring Hill Methodist Protestant Church Cemetery, Spurgeon House, A. E. Taplin Apartment Building, Tomlinson Chair Manufacturing Company Complex, Uptown Suburbs Historic District, Washington Street Historic District, West High Street Historic District, and Lucy and J. Vassie Wilson House are listed on the National Register of Historic Places.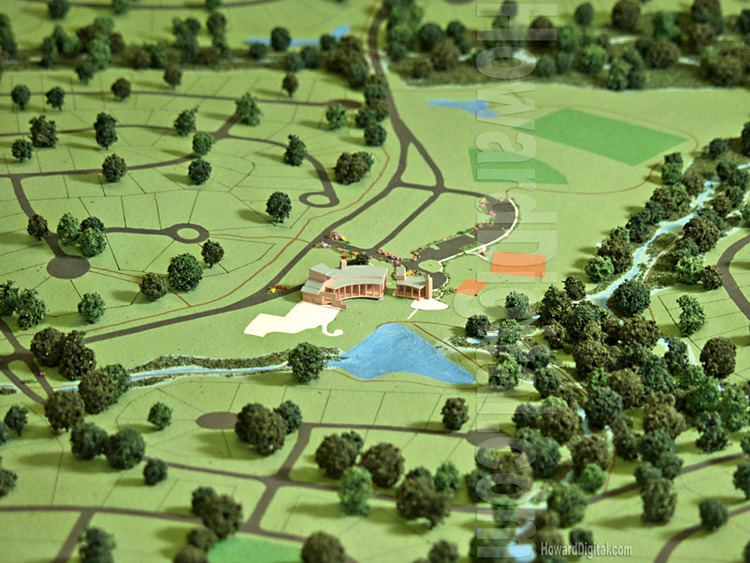 High Point is the only city in North Carolina that exists within four counties: Davidson, Forsyth, Guilford and Randolph. It also stands within two major watersheds: the Yadkin–Pee Dee and the Cape Fear. Parts of the city rise above 1,000 feet (300 m), making it among the highest cities in North Carolinas Piedmont.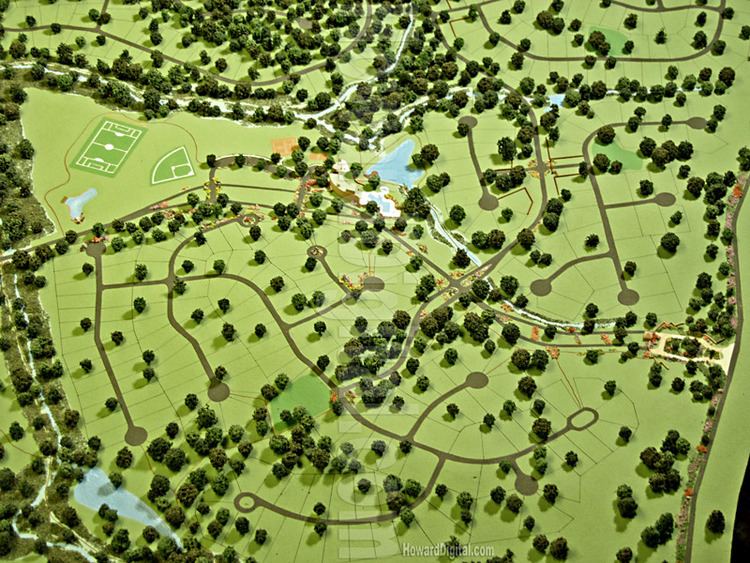 High Point is located at 35°58?14?N 79°59?51?W.
According to the United States Census Bureau, the city has a total area of 50.6 square miles (131.3 km²), of which 49.0 square miles (127.0 km²) is land and 1.6 square miles (4.2 km²) (3.24%) is water.
Once synonymous with furniture, hosiery, and Hatteras yachts, High Point has diversified its economy as a center for distribution and logistics, customer service, banking, manufacturing, photography and pharmaceuticals. The High Point Market remains a centerpiece to High Points economy and the citys most recognized industry. Its bi-annual trade show is the largest furniture and furnishings industry event in the world. It is held in April and November of each year. Approximately 12,000,000 square feet (1,100,000 m2) of showroom space is used by 2300 exhibitors, in 188 separate buildings. Over 100 countries are represented through both vendors and visitors.
Bernice Bienenstock Furniture Library: Worlds largest collection of books on the history of furniture and interior design.
High Point City Lake Park: Recreation and amusement park located on the shores of 540-acre (2.2 km2) lake with boating, fishing, paddle boats, picnic areas with shelters, fishing boat and canoe rentals, historic carousel, train, waterslide, largest outdoor swimming pool in the state, miniature golf, gymnasium, playground and excursion boat. Site of annual "Day in the Park" festival each September and also the site of the largest firework display in the state.
High Point Community Theatre: Founded in 1976, High Point Community Theatre (HPCT) presents American musicals, dramas and comedies performed by local actors. HPCT also has an education program, featuring classes, workshops and camps for adults, youth and children.
High Point Museum and Historical Park: Museum commemorating the history of High Point, coupled with interpretative exhibit of log Blacksmith Shop and 1786 Haley House.
High Point Public Library: A massive full-service public library contains nearly 400,000 books, music recordings, videotapes, audiobooks, periodicals, newspapers, and a comprehensive collection of books related to history and genealogy equipped with many attractions for Youth and Young Adults.
Castle McCulloch Gold Mill: McCulloch Gold Mill was built in 1832 and operated primarily as a gold processing center serving local gold mining operations. Now open as a special events center.
Millis Regional Health Education Center: Interactive health education center with features depicting facets of human anatomy and health.
Museum of Old Domestic Life: Quaker museum established around 1926 in 1858 Springfield Meeting House, containing a broad selection of artifacts from typical colonial Quaker homesteads.
North Carolina Shakespeare Festival: Headquartered in the High Point Theatre, this professional troupe presents classic and contemporary plays during their September through December season.
Piedmont Environmental Center: Features 375 acres (1.5 km2) of hiking trails adjacent to High Point City Lake, nature preserve, nature store, small animal exhibits, the North Carolina Mapscape, and access to an eight-mile (13 km) Greenway Trail.
Rosetta C. Baldwin Museum: The museum was created in November 2000 to honor the legacy of Miss Rosetta C. Baldwin, her family and many African-Americans. The site depicts a typical home of a southern African American family during the mid-twentieth century.
Sechrest Gallery: Located on the campus of High Point University in the Hayworth Fine Arts Center, the Sechrest Gallery houses permanent collections of 18th and 19th century British Art coupled with rotating exhibitions.
Theatre Art Galleries: Housed in the High Point Theatre since 1975, the Theatre Art Galleries (TAG) hosts exhibitions of contemporary visual art. TAG has been the sole independent nonprofit provider of the visual arts in High Point and includes one of the finest stage and gallery spaces in the Southeast.
Worlds Largest Chest of Drawers: Iconic symbol of the city since 1926, the Worlds Largest Bureau is an example of automobile-oriented pop architecture and has been featured on numerous broadcasts such as MTV and The Travel Channel.
Brentwood Baptist Church (High Point, North Carolina) was built 1964 to the designs of Lawrence Henry Mallard of Lawrence Henry Mallard, 17041 Battleground Ave, Greensboro, North Carolina 27408.
Bienenstock Furniture Library, 1009 N. Main St. High Point, North Carolina - home of the Pat Plaxico Sculpture Gardens and the USAs largest collection of rare books on furniture and furniture history that is free and open to the public. The library is located in a building on the National Register for Historic Places.
High Point, North Carolina Wikipedia
(,)http://2.bp.blogspot.com/-OEG-5cDkhog/UBbJ-vPxAHI/AAAAAAAAixY/biUAViC3EP8/s1600/00963.jpg1895school.jpg(,)http://3.bp.blogspot.com/-KOw39eQa6UM/UBlrZM0N9hI/AAAAAAAAi24/LJU3zaGRU6w/s1600/00783.jpgJailCityHall.jpg(,)http://3.bp.blogspot.com/-gu345N_EF2s/Ucgld0aUZtI/AAAAAAAAGDs/b6yytdGIK3I/s1600/Old%2BPhotos%2Bof%2BChild%2BLabor%2Bbetween%2B1908%2Band%2B1924%2B(30).jpg(,)http://www2.lib.unc.edu/dc/ncmaps/images/hotcountymap_sanborn.gif(,)http://www.digitalnc.org/wp-content/uploads/2015/01/hpmuseum_scrapbook1_00921-798x1024.jpg(,)http://upload.wikimedia.org/wikipedia/commons/c/c0/View_of_Buck_Hotel_Asheville_North_Carolina_1888.jpg(,)http://dc.lib.unc.edu/cgi-bin/getimage.exe%3FCISOROOT%3D/nc_post%26CISOPTR%3D4827%26DMSCALE%3D64%26DMWIDTH%3D497.93333333333%26DMHEIGHT%3D770ext%3D.jpg(,)http://www.censusfinder.com/images/ncpalmermarshhouse.jpg(,)http://1.bp.blogspot.com/-crGjdeBeZ-4/UBlsKAHATZI/AAAAAAAAi3A/FsUVfCncVRo/s1600/00225.jpgHotelJoffre.jpg
(,)http://www.howardmodels.com/0-topographic/landscape-models/pulte-high-point/pulte-high-point1.jpg(,)http://www.howardmodels.com/0-topographic/landscape-models/pulte-high-point/pulte-high-point3.jpg(,)http://www.howardmodels.com/0-topographic/landscape-models/pulte-high-point/pulte-high-point4.jpg(,)http://fosterslandscapemanagement.com/wp-content/uploads/2013/10/Project-10-5.jpg(,)http://www.wxii12.com/image/view/-/27997656/medRes/2/-/2qro37z/-/img-Olive-Garden-s-100-never-ending-pasta-passes-fall-prey-to-Ebay.jpg(,)http://cache4.asset-cache.net/xc/89333728.jpg%3Fv%3D2%26c%3DIWSAsset%26k%3D2%26d%3DixO4sOd5CjV7xc0B2HQ37-ro8VbTTEiIL-Z3kIkmbcZsac_OHbjbkZQJ6NW0_cFi0(,)http://farm3.static.flickr.com/2600/3868560610_0da748dc3b.jpg
(,)http://media-cdn.tripadvisor.com/media/photo-s/01/6b/dd/63/high-point.jpg(,)https://localtvwghp.files.wordpress.com/2015/04/untitled-171.jpg%3Fw%3D770(,)http://www.takepart.com/sites/default/files/styles/tp_gallery_slide/public/Greensboro.jpg%3Fitok%3D5ab23Bx_(,)http://thecollaboreat.com/wp-content/uploads/2014/10/HighPoint7.png(,)http://www.visitnc.com/contents/imgcrop/35273/800/448(,)http://www.greensboroacupuncture.com/IMAGES_acupuncture_greensboro_acupuncturist/slideshow_acupuncture_greensboro_acupuncturist/Building.JPG(,)https://colleges.niche.com/images/standard/28753/%3Fv%3Dde6a86e