Herbert Hill (born October 1, 1984) is an American professional basketball player for Saigon Heat of the ASEAN Basketball League.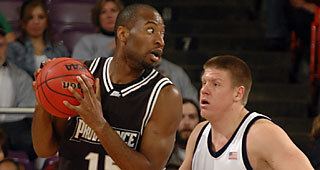 Hill attended Providence College. He stands 6 feet 10 inches (2.08 m) and weighs 240 pounds (110 kg). In 2007, Hill became the third Friar to lead the Big East Conference in scoring, following Eric Murdock and Ryan Gomes. Hill was drafted in the second round, 55th overall, by the Utah Jazz in the 2007 NBA draft, and subsequently traded to the Philadelphia 76ers. However, as of May 2014, he has never played in the NBA.
On December 17, 2014, Hill signed with Al Muharraq of Bahrain. On March 3, 2015, he signed with Champville SC of the Lebanese Basketball League. In April 2015, he signed with Gigantes de Guayana of Venezuela.
In January 2017, Hill was signed by the Saigon Heat of the ASEAN Basketball League to replace the injured Christien Charles.