She was born in the village of Mbente, Imo State, Nigeria and is married to Dr. Elijah Ukpabio. She has three children.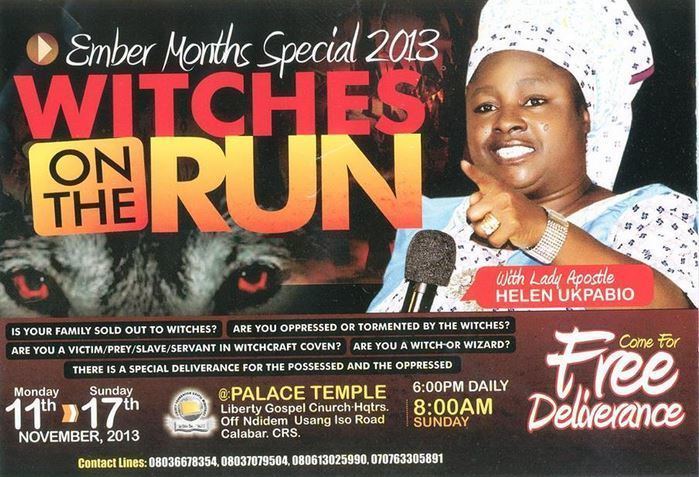 During her early life she was educated at St. George's Catholic School in Falomo, Jinadu Anglican School in Obalende and the Methodist Girls' School in Ikot Ekpene, Akwa Ibom State, all in south-eastern Nigeria.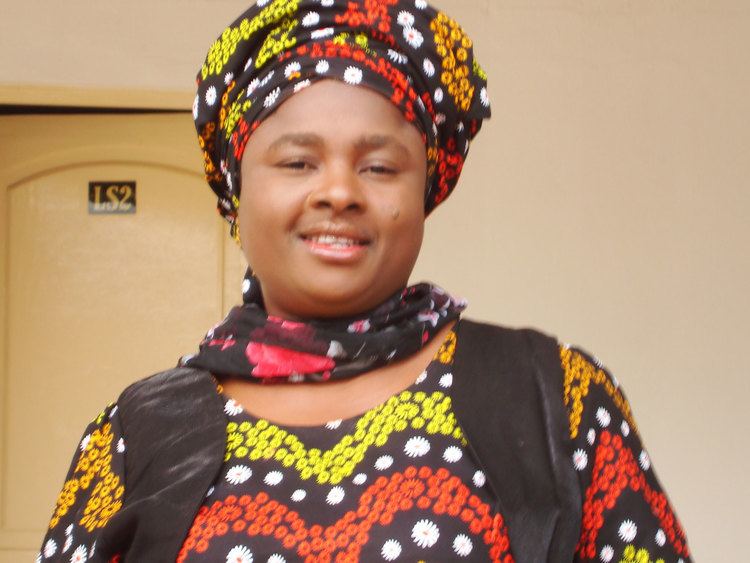 In 1992, Ukpabio founded Liberty Foundation Gospel Ministries with the aim of spreading her often literal interpretations of the Bible to the people of West Africa.
Ukpabio and her organisation believe that Satan has the ability to manifest himself in the bodies of children by demonic possession and make them become his servants in the form of 'witches' or 'wizards'.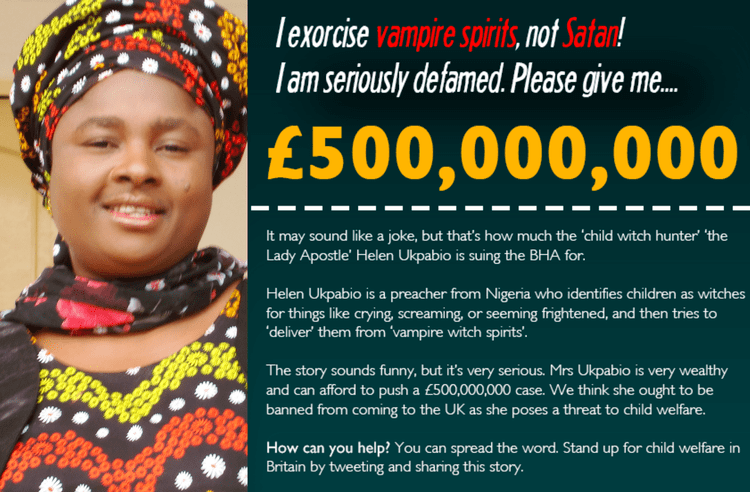 Exploiting superstitious beliefs, particularly those related to spiritual or demonic possession or witchcraft, Helen Ukpabio's organisation has grown exponentionally throughout Nigeria and West Africa since its foundation. There are now major Liberty Gospel Churches in Cameroon, Ghana and South Africa as well as Nigeria. Ukpabio has published her views in several books. An example is 'Unveiling The Mysteries of Witchcraft', in which she states that:
Under the age of two, the child screams at night, cries, is always feverish suddenly deteriorates in health, puts up an attitude of fear, and may not feed very well
She also produces, through her film production company, Liberty Films, part of the Liberty Foundation Gospel Ministries franchise, a number of films to spread the view that children can become possessed by evil spirits. The most famous of these is End of The Wicked in which child actors are shown to eat human flesh and murder their parents.
In 2007 an Observer newspaper article claimed Ukpabio and other evangelical pastors were encouraging an upsurge in the numbers of children being accused of witchcraft and being abused and stigmatised by parents and communities as a result.
In 2008, the TV news documentary Dispatches Saving Africa's Witch Children by UK broadcaster Channel 4 stated the views that she expresses have led to a massive upsurge in children stigmatised and abandoned by their families in West Africa, particularly in Akwa Ibom State, Nigeria. Both reports followed the activities of two charities, CRARN and Stepping Stones Nigeria , now known as safe Child Africa, which aimed to look after the children who have been rejected by their parents for displaying what they believed to be signs of witchcraft, assertions which have also been made by the Associated Press. The Telegraph Thursday 14 April 2011. The accusation and her defence against them have been reported in The New York Times.
A 2009 conference in Nigeria that was critical of her organisation was violently disrupted by members of her organisation.
In 2014, Ukpabio brought a libel case against the British Humanist Association (BHA) and Witchcraft and Human Rights Information Network (WHRIN) seeking damages of £500,000,000. Ukpabio claims that the BHA misrepresented her by saying that she ascribed certain behaviours in children to Satanic possession when she in fact attributed them to possession by 'witchcraft spirits'. The BHA described the case as libel tourism.