Religion

Roman Catholic




Plays

Dead Man Walking




Nationality

American




Name

Helen Prejean




Website

www.sisterhelen.org









Born

April 21, 1939 (age 76) (

1939-04-21

)

Baton Rouge, Louisiana, U.S.




Known for

Opposition to capital punishment




Books

Dead Man Walking, The Death of Innocents




Movies

Dead Man Walking, On the Line




Awards

Guggenheim Fellowship for Creative Arts, US & Canada




Similar People

Susan Sarandon, Elmo Patrick Sonnier, Robert Lee Willie, Tim Robbins, Sean Penn




Profiles




Facebook
A life against death the work of sister helen prejean
Helen Prejean, C.S.J. (born April 21, 1939, in Baton Rouge, Louisiana) is a Roman Catholic nun, a member of the Congregation of St. Joseph based in New Orleans, and a leading American advocate for the abolition of the death penalty.
Contents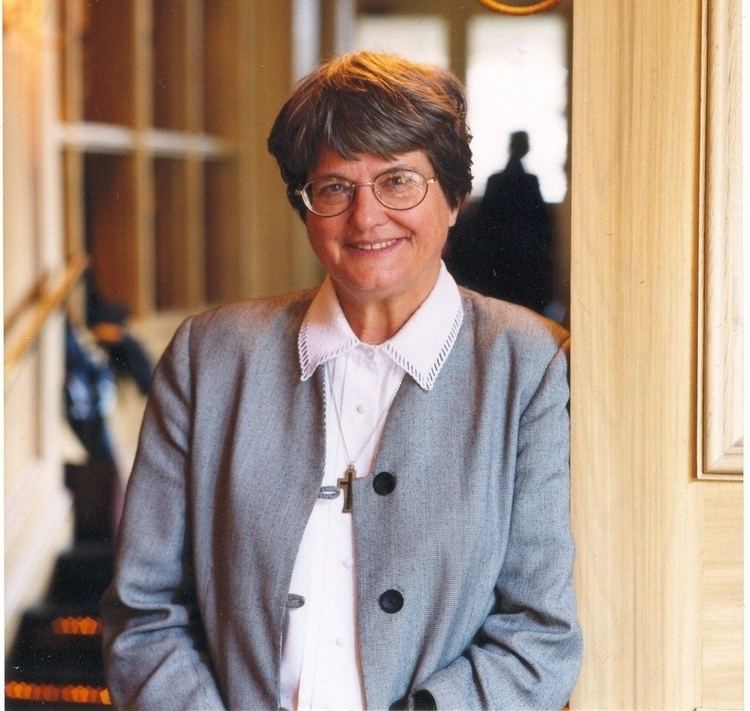 Sr. Prejean has founded the groups SURVIVE, to help families of victims of murder and related crimes. She served as the National Chairperson of the National Coalition to Abolish the Death Penalty from 1993 to 1995. She helped establish The Moratorium Campaign, seeking an end to executions and conducting education on the death penalty.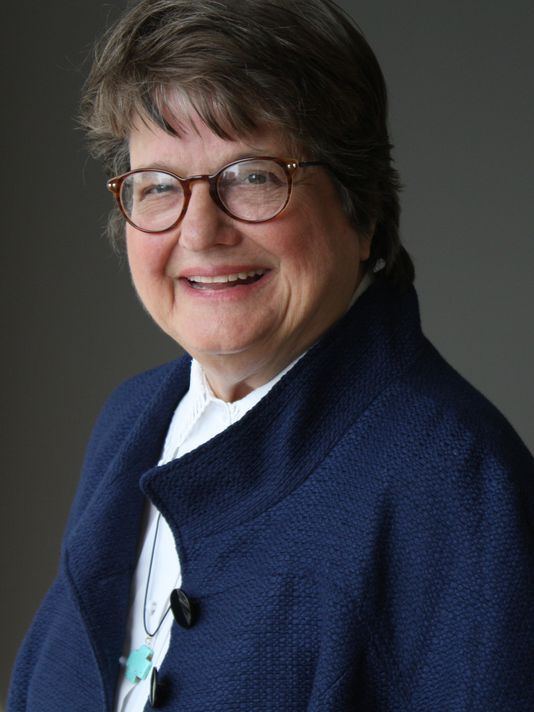 She is known for her best-selling book, Dead Man Walking (1993), based on her experiences with two convicts on Death Row for whom she served as spiritual adviser before their executions. In her book, she explored the effects of the death penalty on everyone involved. The book was adapted as a 1995 movie of the same name, starring Susan Sarandon and Sean Penn. It was also adapted as an opera, first produced in 2000 by the San Francisco Opera.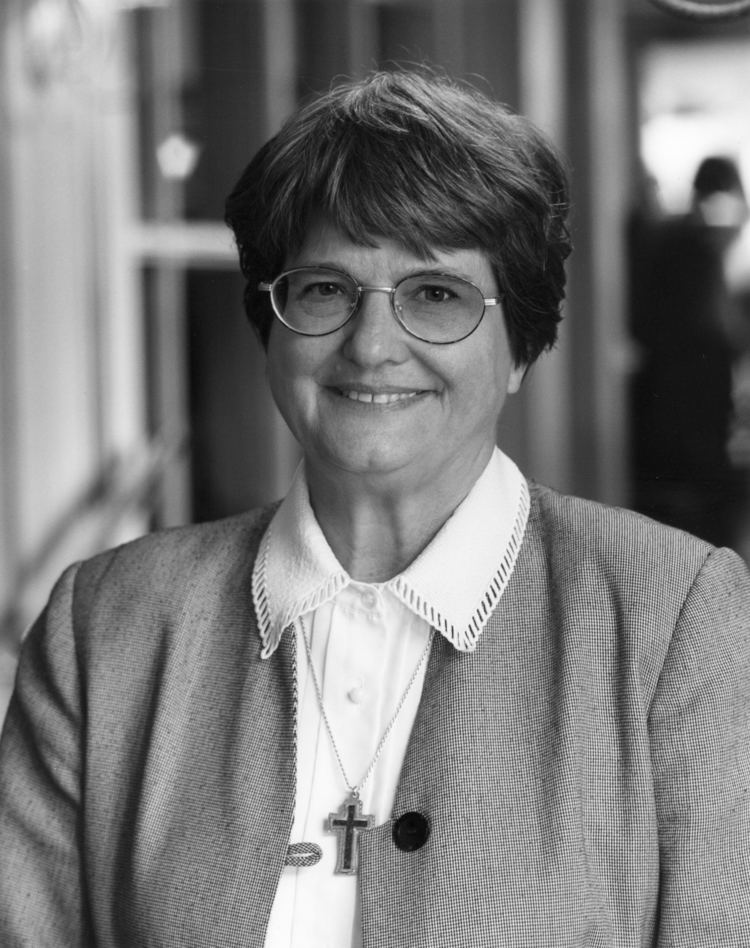 Dead man walking extended interview with sister helen prejean on decades of death penalty activism
Early life and education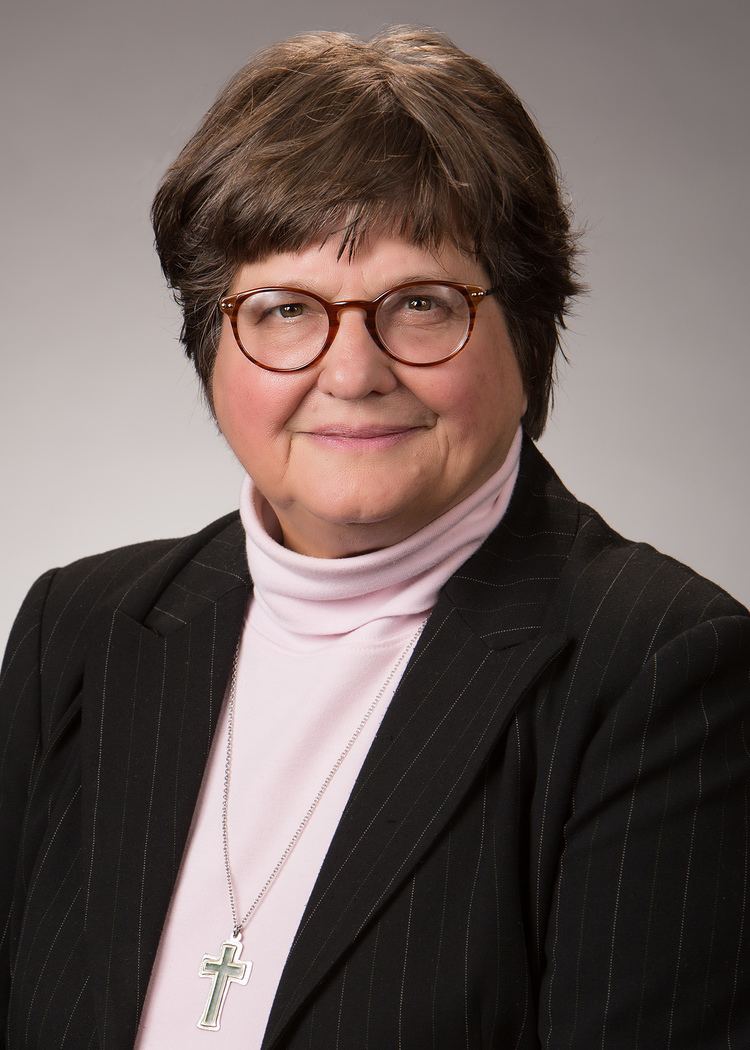 Helen Prejean was born in Baton Rouge, Louisiana, the daughter of Augusta Mae (née Bourg; 1911–1993), a nurse, and Louis Sebastian Prejean (1893–1974), a lawyer. She joined the Sisters of Saint Joseph of Medaille in 1957.
In 1962, she received a Bachelor of Arts in English and Education from St. Mary's Dominican College, New Orleans, Louisiana. In 1973, she earned a Master of Arts in religious education from Saint Paul University in Ottawa, Canada. She has been the Religious Education Director at St. Frances Cabrini Parish in New Orleans, the Formation Director for her religious community, and has taught junior and senior high school.
Death row ministry
Her efforts began in New Orleans, Louisiana, in 1981. In 1982 an acquaintance asked her to correspond with convicted murderer Elmo Patrick Sonnier, held on Death Row in the Louisiana State Penitentiary, known as Angola. Sonnier had been sentenced to death by electrocution. She visited Sonnier in prison and agreed to be his spiritual adviser in the months leading up to his execution. The experience gave Prejean greater insight into the process involved in executions, for the convict, families, and others in the prison, and she began speaking out against capital punishment. At the same time, she founded Survive, an organization devoted to counseling the families of victims of violence.
Prejean has since ministered to other inmates on Death Row and witnessed several more executions. She served as National Chairperson of the National Coalition to Abolish the Death Penalty from 1993 to 1995.
Dead Man Walking
She published Dead Man Walking (1993), an account of her relationship with Sonnier and other inmates on death row, and the factors related to her growing opposition to the death penalty. The book was adapted for a 1995 feature film of the same name; she was portrayed by Susan Sarandon.
Her book was also adapted as an opera, first produced in 2000; and as a play.
For her book, she drew from her experiences with Sonnier and with the convict Robert Lee Willie. He had been sentenced to death after being convicted of kidnapping, rape and murder in two attacks in May 1980. Sister Prejean also explored the effects of maintaining the death penalty on attorneys, prison guards, other prison officials, and the families of both convicted murderers and their victims. Prejean has worked with other men sentenced to death since then.
In December 2010, Prejean donated all of her archival papers to DePaul University.
Campaigns, book, and awards
In 1999, Prejean formed Moratorium 2000, a petition drive that eventually grew into a national education campaign, The Moratorium Campaign, seeking to declare a moratorium to executions. It was initially staffed by Robert Jones, Theresa Meisz, and Jené O'Keefe. The organization Witness to Innocence, composed of death row survivors who were exonerated after being convicted for crimes they did not commit, was started under The Moratorium Campaign.
Prejean wrote a second book, The Death of Innocents: An Eyewitness Account of Wrongful Executions (2004). She tells of two men, Dobie Gillis Williams and Joseph O'Dell, whom she accompanied to their executions. She believes that both men were innocent of the crimes for which they were convicted. The book also examines the recent history of death penalty decisions by the Supreme Court of the United States and the record of George W. Bush as Governor of Texas.
In 1998, Prejean was given the Pacem in Terris Award, named after a 1963 encyclical letter by Pope John XXIII that calls on all people of good will to secure peace among all nations. Pacem in terris is Latin for "Peace on Earth."
Prejean now bases her work at the Death Penalty Discourse Network in New Orleans. She gives talks about the issues across the United States and around the world. She and her sister Mary Ann Antrobus have also been deeply involved at a center in Nicaragua called Friends of Batahola.
Awards and recognition
Prejean has given commencement addresses to more than 50 colleges and universities around the world.
2013: Robert M. Holstein "Faith Doing Justice" Award from the Ignatian Solidarity Network
1998: World Pacem in Terris Award
1996: Pax Christi USA Pope Paul VI Teacher of Peace Award
References
Helen Prejean Wikipedia
(Text) CC BY-SA