Name

Hector Bejar




Role

Writer




Books

Peru 1965






Héctor Béjar (September 2, 1935) is a Peruvian ex-terrorist member of the National Liberation Army.
Contents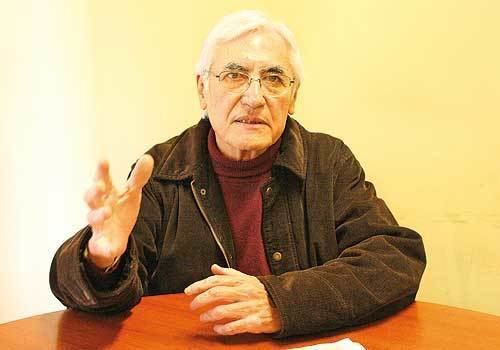 Hector bejar parte 1 i conferencia internacional juventud sindicalista
Political Life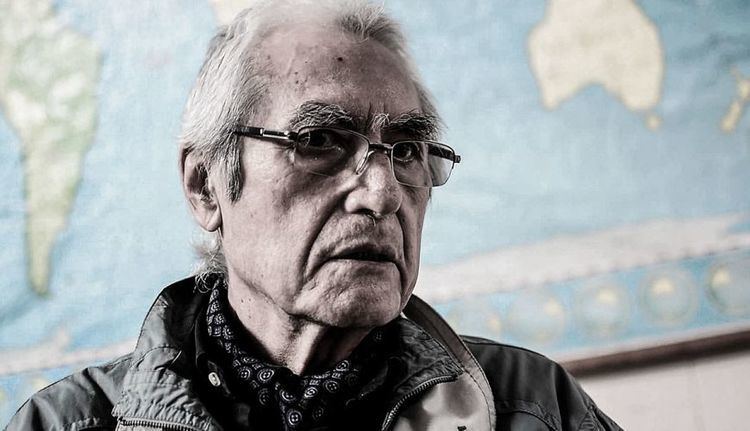 In his youth, Héctor Béjar was Press Secretary and member of the Political Commission of the Peruvian Communist Party and one of the founders of the Party's newspaper Unidad (Unity) in 1956. Breaking from the Communist party in 1959, he has remained a left-wing socialist ever since.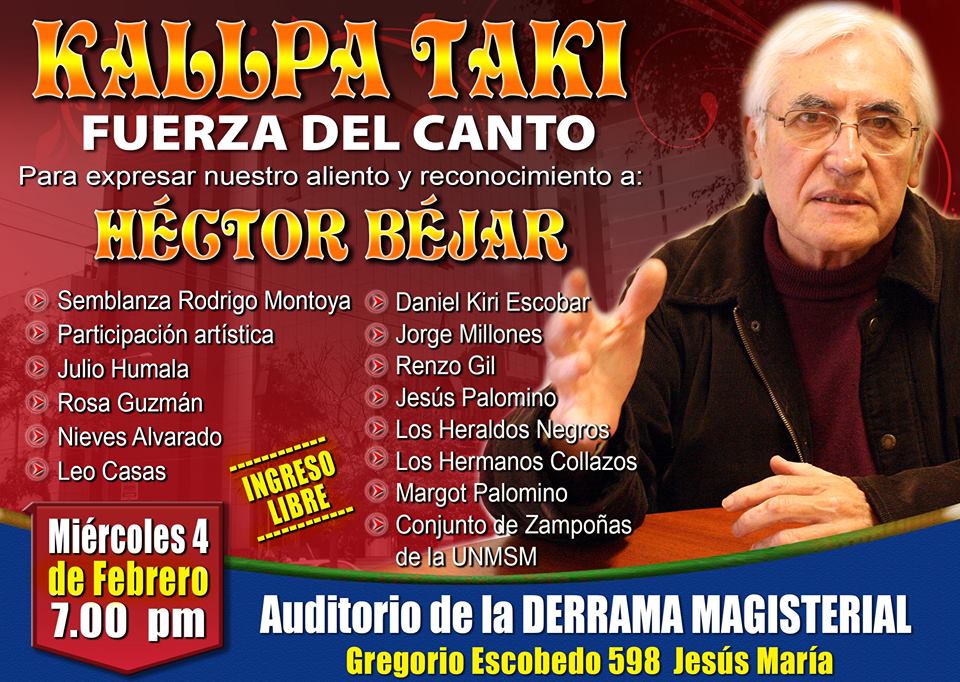 In 1962, he founded the National Liberation Army which was part of the "guerrilla" movement of the sixties in Peru. He served five years in prison for sedition before being liberated by a general amnesty granted by General Juan Velasco Alvarado, who took power in 1968 and asked Béjar to work on reforming land policies with the government.
Béjar collaborated with Velasco's Government being part of SINAMOS, a Government institution for social participation, where he worked with youth, rural, cooperative and popular movements, supporting the national land reform.
In the seventies, Béjar and former members of SINAMOS formed CEDEP (Centre for Development and Participation) one of the first Peruvian Non Governmental Organisations.
Publications
Héctor Béjar is author of several essays, articles and books.
His essay about the liberation movement in the sixties Peru 1965: Notes of a Guerrilla Experience, won the Casa de las Americas Prize in 1969 and was published in seven languages.
In 1976, he published The Revolution Trapped, concerning the revolutionary political process in Peru between 1968 and 1975. Béjar was the editor of CEDEP's social sciences journal Socialismo y Participacion since its appearance in 1977 until its final issue in 2009.
The campesino organization about indigenous communities and rural development is published in 1980 and Millennium Goals and Millennium Myths in 2010.
His University text book Social Justice, Social Policy has reached its 5th edition in 2013.
In 2012, he published Mito y Utopia: Relato Alternativo del origen Republicano del Peru ACHEBE Ediciones, 2012.
Bejar has just published 'Retorno a la Guerrilla' ("Retorno a la Guerrilla~) a literary and historical recount of the Peruvian guerrillas of the ELN in 1965 and a tribute to the young people that took part of that movement and lost their lives. The book has been launched in Lima together with a review in a video format produced by Hector Bejar students of San Marcos University
Currently
Hector Béjar has a PhD in Sociology, a Masters in Social Policy and a degree in Law. He also studied Art at the Peruvian National School of Fine Arts in the fifties. He is currently a professor at Universidad Nacional Mayor de San Marcos and the Pontificia Universidad Catolica del Peru. Bejar is also columnist in several magazines and newspapers and writes a blog. He resides in Peru and travels giving lectures. Bejar has come back to Art and is currently devoting some time to painting.
References
Héctor Béjar Wikipedia
(Text) CC BY-SA