Early in the film, she moves in with four supermodels and falls for a man living in an apartment that they can see across the street. After the models try to help Amanda get the man, they find out he might not be what he appears to be.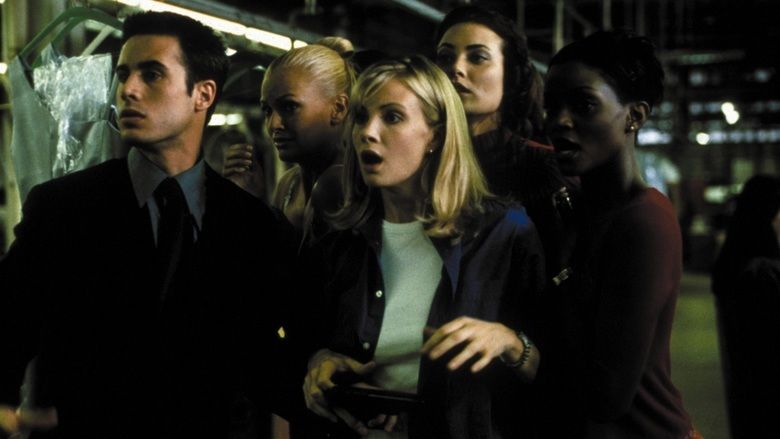 Amanda Pierce (Monica Potter), a New York paintings conservator working at The Met, has very bad judgment in men, which is proven when she walks in on her boyfriend cheating on her with a supermodel. Amanda begins looking for a new apartment and finds one with four struggling models, Jade (Shalom Harlow), Roxana (Ivana Miličević), Candi (Sarah O'Hare), and Holly (Tomiko Fraser).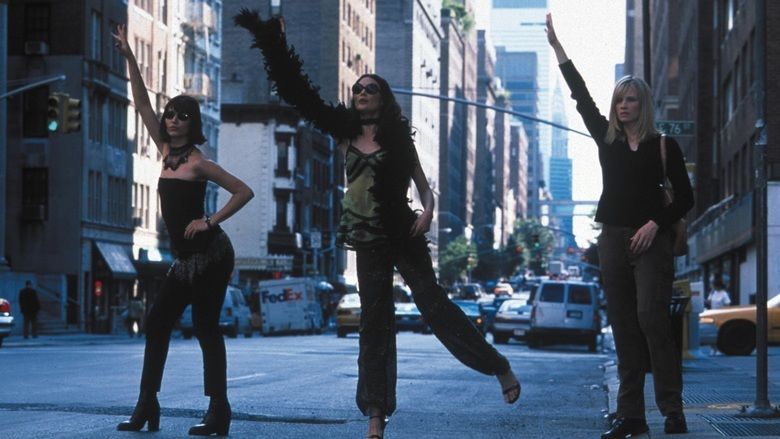 When Amanda discovers that Jim Winston (Freddie Prinze Jr.), the guy she likes, lives in the apartment across from hers, she starts spying on him to try to find his flaw. One night Amanda sees Jim kill a woman, Megan O'Brien (Tanja Reichert), and by the time the police arrive they don't believe Amanda because she is the only witness, and the evidence is gone.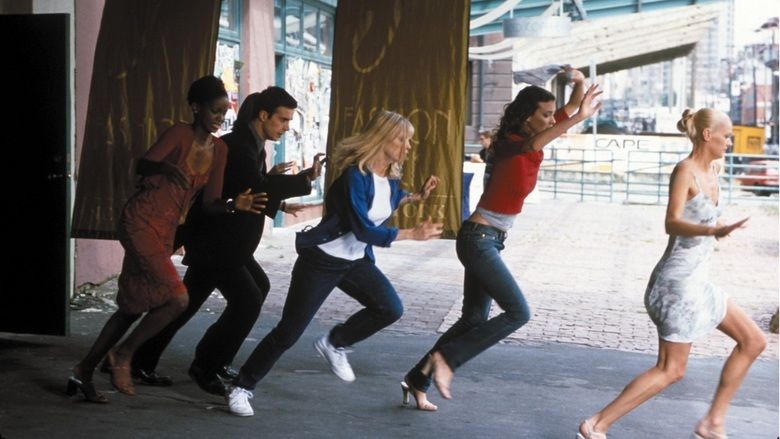 Annoyed about the police's lack of effort to find out what has really happened, Amanda and her new friends investigate on their own. When Amanda finds out about what she thinks is Jim's involvement with Megan's death, she confronts him. Amanda's judgment turns out to be wrong and Jim, who turns out to be undercover cop, Bob Smoot, who was trying to gain a suspect's trust by staging his partner Megan's death, has his cover blown. Amanda discovers that Jim is investigating Halloran (Jay Brazeau), a Russian man who has been smuggling in money and who Amanda has been privately restoring a painting for.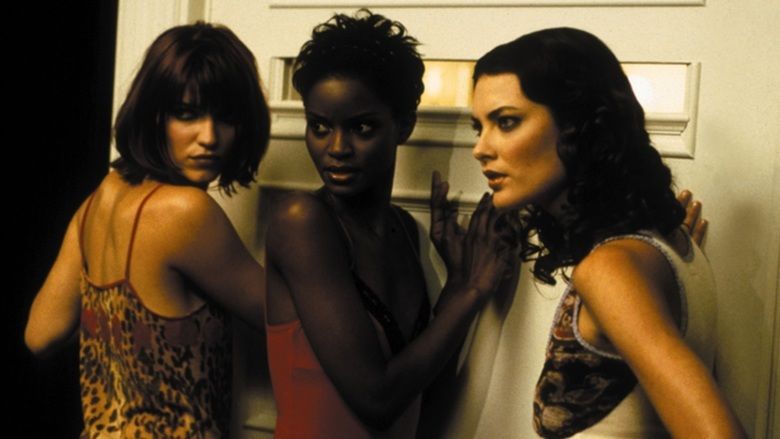 Later, Jim, Amanda and her roommates get captured, but escape when Roxana seduces their Russian guard, and with the help of the models realize what Halloran was really doing, smuggling diamonds. Amanda, Jim, and the models go to a fashion runway and take down Strukov. They are all awarded special commendations for meritorious service from the FBI.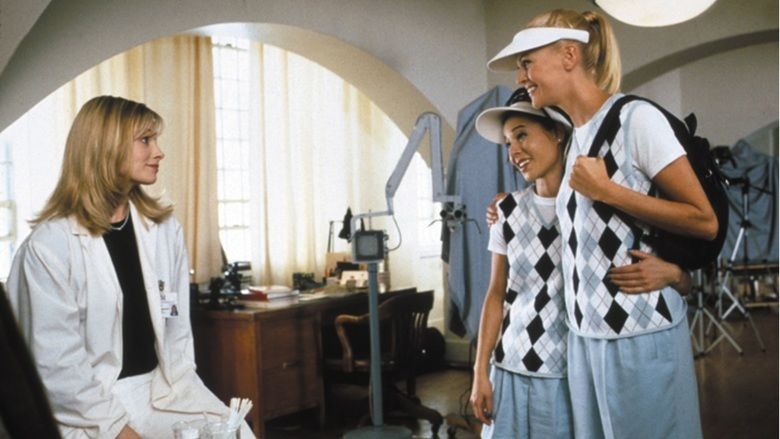 After the cops take care of things Jim asks Amanda if they can start over, but she refuses and Jim leaves. At the end Amanda and Jim (going by his real name Bob) "meet" again and the movie ends when Bob takes Amanda up to his new apartment and shows her the view, which turns out to be of Amanda and the models' apartment. Lisa and the models are jumping around happily while Bob and Amanda laugh. They kiss and close the curtains to his apartment window.
Monica Potter as Amanda Pierce
Freddie Prinze, Jr. as Jim Winston/FBI Special Agent Bob Smoot
Ivana Miličević as Roxana Milla Slasnakova (roommate, Russian)
Shalom Harlow as Jade (roommate, Canadian)
Sarah O'Hare as Candi (roommate, Australian)
Tomiko Fraser as Holly (roommate, African-American)
China Chow as Lisa (Lesbian co-worker at The Met)
Timothy Olyphant as Michael
Tanja Reichert as Megan O'Brien
Tanner as Hamlet the Great Dane
Jay Brazeau as Mr. Halloran / Vadiim Strukov
Stanley DeSantis as Alfredo (Fashion designer)
Betty Linde as Polly
Norma MacMillan as Gladys
Bethoe Shirkoff as Noreen
Tom Shorthouse as Mr. Rankin (Amanda's boss)
Joe Pascual as Officer Rodriguez
J.B. Bivens as Mitch (apartment building super)
The film opened on February 2, 2001 to largely negative reviews, receiving a 10% "Certified Rotten" rating at review aggregator Rotten Tomatoes with an average score of 3.4/10, based on 89 reviews. The website's consensus reads: "Head over Heels is being blasted by critics as a huge mess. The plot and jokes are idiotic, while the toilet humor is gratuitous and more gross than funny." The movie has received a Metacritic aggregate rating of 27 out of 100 reviews, denoting "generally negative reviews" based on 25 reviews. Analyzing the individual performances in the film, Robert K. Elder of the Chicago Tribune wrote: "With her Julia Roberts-like vulnerability and kewpie-doll eyes,Potter certainly outshines Prinze, who doesn't deviate much from his past teen dream roles—though he's winsome just the same.
By most standards, the film was financially unsuccessful. Released on February 2, 2001, the film opened at #7 in 2,338 theaters and grossed $4,804,595 in the opening weekend at the North American box office. The final domestic grossing was $10.4 million while the foreign market grossed $2.7 million for a worldwide total of $13,127,022. Against its $14 million budget, the film was a flop.