Covid-19
American




Author




Harold Sherman





Adventure novel




20th century




University of Michigan





July 13, 1898 Traverse City, Michigan, United States (

1898-07-13

)


Novelist, lecturer, humanitarian




August 19, 1987, Mountain View, Arkansas, United States




How to make ESP work for y, Your Key to Happiness, Thoughts Through Space: A, The Dead Are Alive: They Can, How to use the power of prayer
Harold Morrow Sherman (1898–1987) was an American author, lecturer and psychical researcher.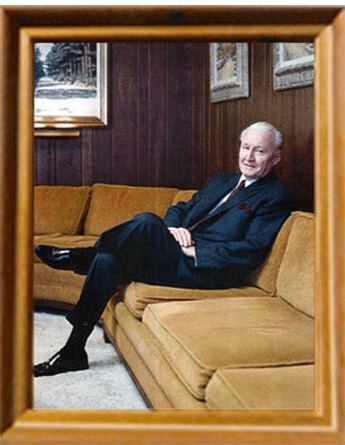 Sherman was born on July 13, 1898, in Traverse City, Michigan. He studied at the University of Michigan for a brief time, then relocated to Detroit to work for the Ford Motor Company.
During 1921, Sherman worked as a reporter for the Marion Chronicle in Indiana. He relocated to New York City during 1924 to write several popular boys' sports and adventure books (notably the Tahara series) and to produce two plays on Broadway. During 1941 Sherman wrote a play titled Mark Twain, after being granted exclusive dramatic rights by the Twain Estate. He was then hired by Hollywood producer Jesse L. Lasky to write a treatment of the play for Lasky's upcoming movie The Adventures of Mark Twain, which was released during 1944.
Sherman married Martha Bain on September 26, 1920; they had two daughters. Sherman and his family spent the 1950s and early 1960s living in Hollywood, writing for television and lecturing on his most recent work. Eventually, Sherman and his family relocated to Arkansas, where he lived until his death. He died on August 19, 1987.
Sherman with the explorer Hubert Wilkins performed their own experiment in telepathy for five and a half months starting October 1937. This occurred when Sherman was in New York City and Wilkins was in the Arctic. The experiment consisted of Sherman and Wilkins at the end of each day to relax and visualise a mental image or "thought impression" of the events or thoughts they had experienced during the day and then to record those images and thoughts on paper in a diary. The results at the end when comparing Sherman's diary to Wilkins was claimed to be more than 60 per cent.
The full results of the experiments were published during 1942 in a book by Sherman and Wilkins titled Thoughts Through Space. In the book both Sherman and Wilkins had written they believed they had demonstrated that it was possible to send and receive thought impressions from the mind of one person to another. The magician John Booth wrote the experiment was not an example of telepathy as a high percentage of misses had occurred. Booth wrote it was more likely that the "hits" were the result of "coincidence, law of averages, subconscious expectancy, logical inference or a plain lucky guess."
A review of their book in the American Journal of Orthopsychiatry cast doubt on their experiment noting "the study was published five years after it was conducted, arouses suspicion on the validity of the conclusions.
Harold Sherman Wikipedia