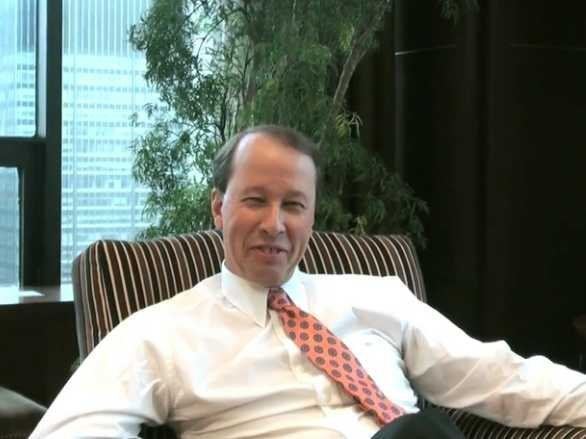 James was born in Wyandotte, Michigan to Hamilton and Waleska James. He grew up as the oldest of four boys in Lincoln, Massachusetts, a suburb of Boston. His father was a management consultant at Arthur D. Little. James attended The Choate School (now Choate Rosemary Hall) in Wallingford, Connecticut.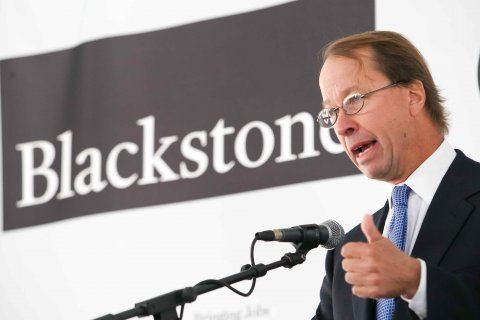 James attended Harvard College, where he was a John Harvard Scholar and from which he graduated magna cum laude in 1973. He received his MBA with high distinction from Harvard Business School in 1975, where he was a Baker Scholar.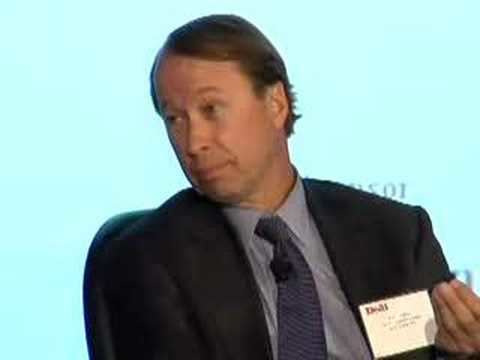 In 1975, James joined investment bank Donaldson, Lufkin & Jenrette and became head of the firm's global M&A group in 1982. He founded DLJ Merchant Banking, Inc. in 1985. In 1995, James was appointed chairman of the firm's banking group, a position he held when DLJ was acquired in 2000 by Credit Suisse First Boston, and was a member of its board of directors. At CSFB, James served on the executive board and as chairman of global investment banking and private equity. A 2007 Wall Street Journal article credited James with leading the acquisition process, on behalf of DLJ.
In 2002, James joined global alternative asset manager The Blackstone Group, where he serves as president and chief operating officer. He also serves on the firm's executive and management committees, and its board of directors.
James is well-known within the financial industry for his effective management style. He has been credited with reorganizing Blackstone's management and creating its executive committee.
He was the mastermind behind Blackstone's acquisition of GSO Capital Partners, now Blackstone's credit division. He has also been keen on jumpstarting entrepreneurship across the country. James is a director of Costco Wholesale Corporation and has served on a number of other corporate boards.
As of October 2015, he had a net worth of US$1.93 billion.
James is a philanthropist with a history of supporting conservation efforts and the arts.
James is a trustee of The Metropolitan Museum of Art, the Woods Hole Oceanographic Institution and the Wildlife Conservation Society, a trustee and a member of the Executive Committee of The Second Stage Theatre, an Advisory Board member of the Montana Land Reliance, Vice Chairman of Trout Unlimited's Coldwater Conservation Fund, and Chairman Emeritus of the Board of Trustees of American Ballet Theatre, and has served on a number of other charitable boards.
James has supported the arts with endowments including the Amie and Tony James Gallery at CUNY Graduate Center in New York City, the Hamilton R. James Sculpture Acquisition Fund at the de Cordova Museum and Sculpture Park in Lincoln, Massachusetts, and the Waleska Evans James Gallery for the Karolik Collection of 19th Century American Landscapes at the Museum of Fine Arts in Boston.
In 2013, James announced Blackstone LaunchPad's expansion into Montana. The Blackstone LaunchPad program is a $50 million initiative that aims to foster entrepreneurship across the country. Senator Jon Tester, who helped bring the program to Montana said, "It's about how you build an economy, how you better a state like Montana, how you keep this country on the cutting edge."
Senator Tester credited James with helping to bring the Blackstone LaunchPad program to Montana. An Associated Press article reported, "Tester said he has been working to bring the program to Montana since last year, when James spoke about it during a small business workshop in Bozeman."
In 2017, The New York Times reported that The Metropolitan Museum of Art's finance committee is led by James, who is also one of the board members at the Met. In August 2017, James was appointed chairman of Costco after the death of co-founder and long-time chairman Jeffrey Brotman.
In May 2012, James, a Democrat, hosted a fundraiser at his home in New York for President Barack Obama, raised more than $2 million for the President's reelection campaign. Under President George W. Bush, James served as a member of the President's Export Council's Subcommittee on Technology and Competitiveness.
James also serves on the board of the Center for American Progress (CAP), a progressive public policy research and advocacy organization.
James lives in Manhattan with his wife Amabel, whom he met while attending Harvard. They have three children.