Nationality

Indian


Parents

Haider Mirza





Role

Filmmaker




Name

Haji Mastan




Residence

Mumbai





Full Name

Mastan Haider Mirza




Born

1 March 1926 (age 68) (

1926-03-01

) Panaikulam, Ramanathapuram, Madras Presidency (now Tamil Nadu), British India


Occupation

Film Financier, Film Producer, Film Distributor, Filmmaker, Politician, Smuggler, Celebrity Gangster


Spouse

Shahjehan Begum (m. 1984–1994)




Children

Nadir Mirza, Shamshad Supariwala, Akhtar Mirza, Nasir Mirza




Similar People

Karim Lala, Dawood Ibrahim, Varadarajan Mudaliar, Manya Surve, Maya Dolas


Died

25 June 1994 (aged 68) Bombay, Maharashtra, India
Haji mastan mirza realstory ☺subscribe this channel and cammands
Mastan Haider Mirza, popularly known as Haji Mastan, Bawa /Sultan Mirza (1 March 1926 - 9 May 1994) was an Indian gangster, smuggler, films financer and real estate businessman. Mastan was a Tamil Muslim who was fluent in Tamil. He learnt Hindi much later in the late 1970s.
Contents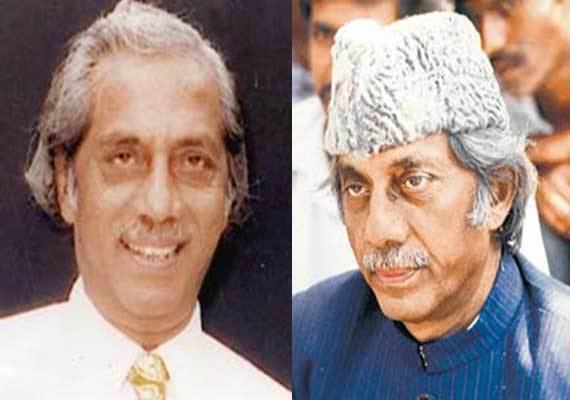 Mastan became the first celebrity gangster of the city of Bombay. He would be often seen at parties and functions rubbing shoulders with politicians, Bollywood actors and actresses and businessmen. He often wore completely white clothes and shoes, smoked expensive cigarettes and drove a white Mercedes Benz made him a "style icon" among the poor and uneducated Muslim youths in the ghetto areas of Bhendi Bazar, Dongri and Nagpada in South Mumbai.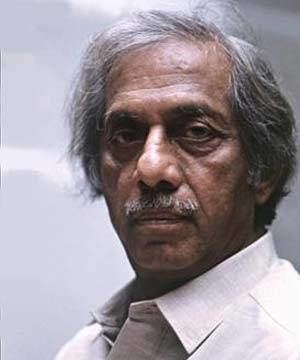 Mastan was known to be a shrewd, smooth-talking dealmaker. He had tight control over the smuggling business in Mumbai for almost two decades and made a fortune.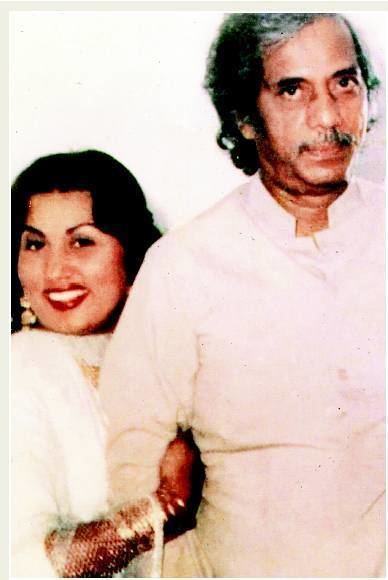 Dhanush responds to Haji Mastan foster son notice to Rajinikanth | Director Ranjith Next Movie
Early life
Mastan was born in 1926 in Pannaikulam, near Ramanathapuram and living in the coastal town of Cuddalore, Tamil Nadu and migrated to Mumbai Haji Mastan, originally known as Mastan Haider Mirza, at the age of 8 migrated with his father to Mumbai. The father and son worked long hours at a small cycle repairing shop at Charni Road which wasn't enough to feed the family. Each night while walking home under the glittering street lights, Mastan admired the sprawling bungalows by the sea side belonging to the rich and famous and aspired to have one someday. In his early twenties, he began working in the docks where he befriended an elderly Arab gentleman who was searching for someone to help him smuggle gold biscuits out of the docks without getting suspected. The scrawny innocent looking Mastan was a perfect fit and soon he began to hide gold biscuits in his clothes and sneaked them out to the Arab without getting caught. Mastan began making a neat sum of money.
Later life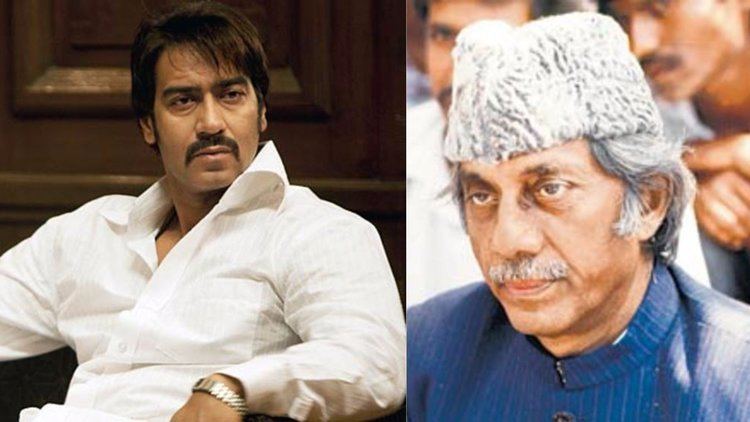 Haji Mastan was not a dreaded don because never in his life he had killed anyone or shot a bullet at anyone. Later Mastan joined hands with Sukkur Narayan Bakhia, a smuggler from Daman to control the contraband smuggled into Mumbai and Daman from countries in the Persian Gulf. Mastan made a fortune in no time and soon fulfilled his childhood dream of owning a sea-facing bungalow at Peddar Road, one of the most upmarket places in Mumbai. Interestingly, he virtually lived his life in a small room built on the terrace of his bungalow.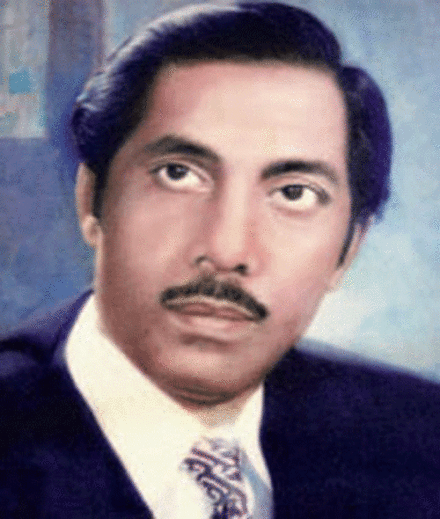 Realizing that film financing was an unorganized business and film producers often struggled for money, Mastan ventured into film financing and eventually turning into a film producer himself. He also had business interests in real estate, electronic goods and hotels. He owned several electronic shops in Manish Market on Mohammad Ali Road.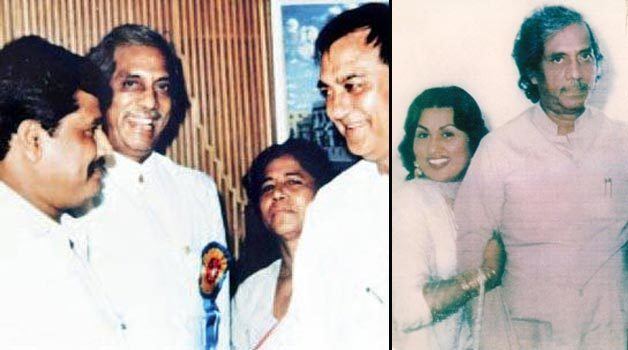 Mastan was always friends with the gang leaders in those times. It is said that when inter-gang rivalry in Mumbai began increasing, Mastan called all top gang leaders together and recommended to split Mumbai between the gangs so that they could freely operate without any confrontation from rival gangs.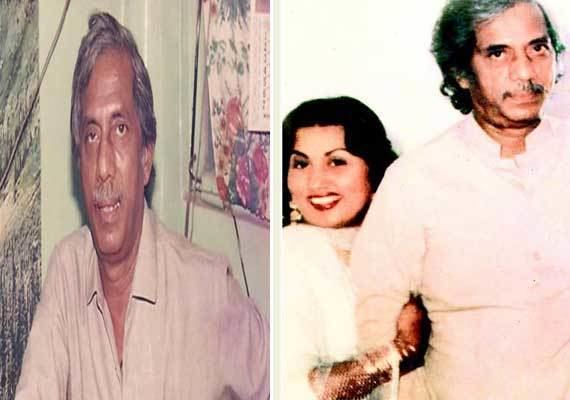 Mastan did not operate a gang of his own. He depended on the muscle-power from gang leaders like Karim Lala and Varadarajan Mudaliar to carry out his smuggling operations and intimidate rivals and debtors. Mastan and Varadarajan were best friends as they both hailed from Tamil Nadu and spoke Tamil. When Varadarajan died in Tamil Nadu as an impoverished man, Mastan hired a private chartered plane to bring his body to Mumbai for final rites.
Mastan had many friends in Bollywood such as Dilip Kumar, Raj Kapoor, Dharmendra, Feroz Khan and Sanjeev Kumar.
During the Indian Emergency (1975 - 77), he was imprisoned. Whilst in prison, he was influenced by the ideals of politician Jaiprakash Narayan. In prison, he began learning Hindi. Later he went on haj, and thereafter came to be referred as Haji Mastan.
He devoted time for his meetings with the poor, solving their problems through financial assistance and his contacts.
Haji Mastan became a Muslim leader in 1984 and formed Dalit Muslim Surakhsha Maha Sangh in 1985, which had Doulatram Kawle as a corporator. Haji Mastan died on 9 May 1994, of cancer.
The 1975 film Deewaar was loosely based on Haji Mastan's life. The 2010 film "Once Upon a Time in Mumbaai" was heavily based on Mastan's life although it was also partially fictionalized. Actor Ajay Devgn portrayed the character of Haji Mastan (as Sultan Mirza) in the film while Emraan Hashmi portrays underworld don Dawood Ibrahim (as Shoaib Khan). On 25th May 2017, it is announced Rajnikanth's forthcoming movie will be Kala Karikalan which is believed to be based on gangster Haji Mastan. His foster son Sundar Shekar Mishra sent a notice to Rajinikanth on knowing this from news reports. Wunderbar Films (of actor Dhanush), however, issued a statement clarifying that the movie is not based on the life of Haji Mastan.
Personal life
Haji Mastan had no son so he informally adopted Sundar Shaekhar. He raised him as his own son, and the latter now runs his political party named 'Bharatiya Minorities Suraksha Mahasangh'. Shaekhar who was born Hindu didn't convert to Islam, but Mastan used to call him "Suleman Mirza".
References
Haji Mastan Wikipedia
(Text) CC BY-SA