Héctor Noesí (/ˈɛktɔːr noʊˈɛsi/; born January 26, 1987) is a Dominican professional baseball pitcher for the Kia Tigers of the KBO League. He previously pitched in Major League Baseball (MLB) for the New York Yankees, Seattle Mariners, Texas Rangers, and Chicago White Sox.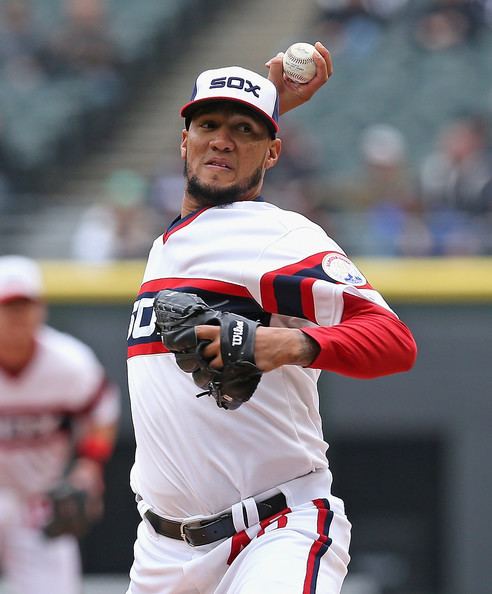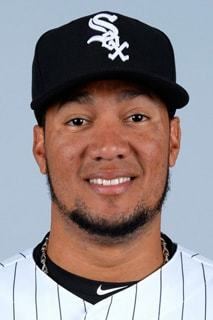 Noesí signed with the New York Yankees as an international free agent in 2004. He made his professional debut in 2006 with the Gulf Coast Yankees. He was assigned to the Class-A Charleston RiverDogs in 2007, but was injured, necessitating Tommy John surgery.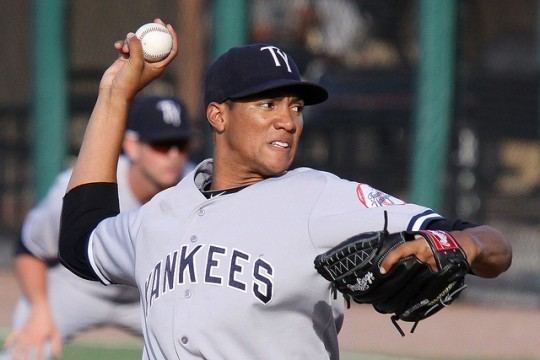 Healthy in 2009, Noesí pitched well for Charleston and the Class-A Advanced Tampa Yankees. Following the 2009 season, Noesí was added to the 40-man roster to protect him from the Rule 5 draft.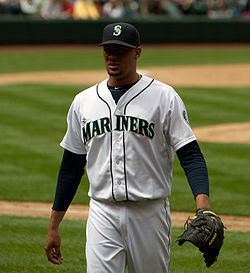 Noesí began 2010 with Tampa, but was promoted to the Double-A Trenton Thunder, where was named Eastern League Pitcher of the Week for the week ending June 6, 2010, and the Triple-A Scranton/Wilkes-Barre Yankees. Noesí participated in the 2010 All-Star Futures Game.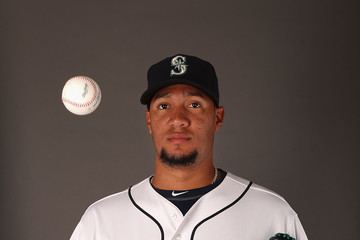 On April 13, 2011, Noesí was called up to the major leagues for the first time in his career, replacing relief pitcher Luis Ayala, who the Yankees put on the disabled list. He was optioned to Triple-A on April 22 without having made his major league debut.
Noesí made his major league debut on May 18, 2011, pitching four scoreless innings of relief and earning the win in an extra-innings game against the Baltimore Orioles. He made his first MLB start on September 21, 2011.
During the 2011–12 offseason, the Yankees traded Noesí to the Seattle Mariners along with Jesús Montero for Michael Pineda and minor league pitcher José Campos. Noesí performed badly to begin the 2012 season by going 2–11 with a 5.77 ERA and was demoted to Triple A's Tacoma Rainers on July 4, 2012.
On April 4, 2014, Noesi was designated for assignment by the Mariners.
On April 12, 2014, Noesi was traded to the Texas Rangers. He made his Rangers debut against the Mariners two days later. He was designated for assignment on April 22.
On April 25, 2014, Noesi was claimed off waivers by the Chicago White Sox. He was designated for assignment on June 18, 2015.
Noesi signed a $1.7 million deal to pitch in the KBO. He'll be the second highest player in the KBO.
Noesi throws five pitches. He leads with a four-seam fastball averaging about 93 mph, a pitch he throws about half the time. He also throws a slider and changeup in the mid 80s, a curveball in the upper 70s, and a two-seam fastball.