Codename(s)

Hicks, Madchen




Role

Spy




Name

Guy Burgess





Nationality

British




Height

1.83 m (6 ft 0 in)




Allegiance

Soviet Union






Birth name

Guy Francis de Moncy Burgess




Born

16 April 1911 Devonport, Devon, England (

1911-04-16

)


Alma mater

Trinity College, Cambridge




Died

August 30, 1963, Moscow, Russia




Education

Lockers Park School, Britannia Royal Naval College, Eton College, Trinity College, Cambridge
Cambridge five spy guy burgess interview unearthed by cbc
Guy Francis de Moncy Burgess (16 April 1911 – 30 August 1963) was a British radio producer, intelligence officer and Foreign Office official. He was a member of the Cambridge Five spy ring that passed Western secrets to the Soviets before and during the Cold War. He defected to the Soviet Union in 1951.
Contents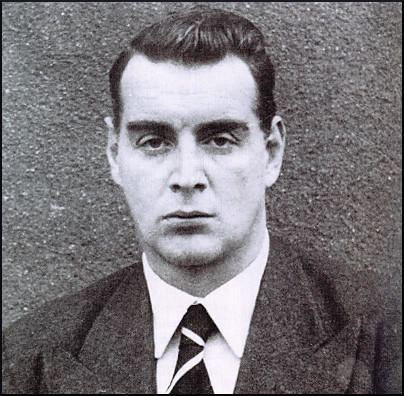 Cambridge spy ring stalin s englishman guy burgess
Early life and education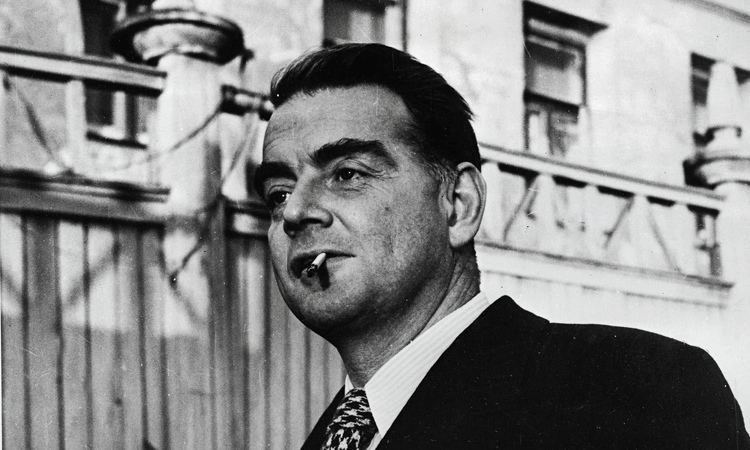 Burgess was born in Devonport, Devon, England, the son of Evelyn Mary (Gillman) and Malcolm Kingsford de Moncy Burgess (1881-1925), a naval officer. The Burgesses were of Huguenot origin, having changed the name from Bourgeois, and had been successful bankers in Kent during the Napoleonic wars. Although Burgess attended the Royal Naval College, Dartmouth, he failed to follow in his father's footsteps. Like most of the Cambridge Five, he came from a privileged background, attending Lockers Park School and Eton College, and eventually attending Trinity College, Cambridge. He joined the conservative Pitt Club but was also recruited into the Cambridge Apostles, a secret, elite debating society at the University, whose members at the time were largely Marxist and included Anthony Blunt. In 1934 Burgess travelled to the USSR during his summer vacation.
Life as a spy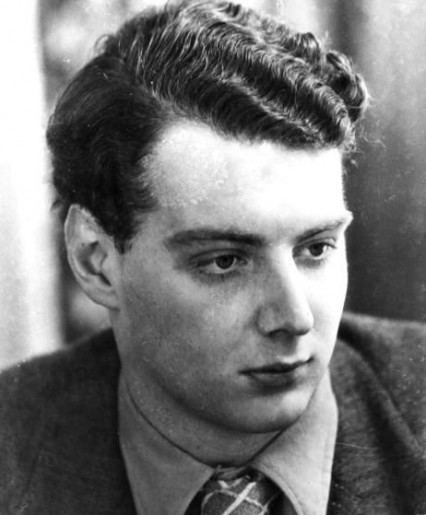 Burgess, together with Blunt, Donald Maclean and Kim Philby, was recruited by Soviet intelligence. Anthony Blunt in his memoir described Burgess as "an extraordinarily persuasive person" who talked him into joining the spy ring. Although they were both homosexual and once shared a house together, Blunt said that there was "nothing sexual" in their relationship. According to author Andrew Lownie, Soviet intelligence considered that Burgess's homosexuality was an advantage as he was used to covert activities and had a loyal network of contacts. On recruitment, Burgess supplied a list of friends and contacts which included economist John Maynard Keynes, historian G. M. Trevelyan, National Labour MP Harold Nicolson, and Conservative MP Captain "Jack" Macnamara.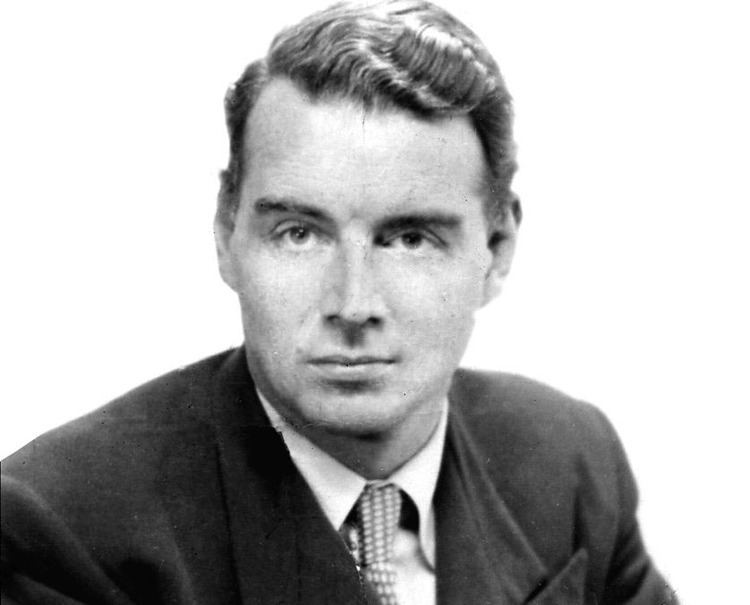 Upon coming down from Cambridge, Burgess initially was personal assistant to Jack Macnamara. Burgess also had ties to Sir George Joseph Ball, who ran the Research Department at Conservative Party Central Office. Macnamara was a member of the Anglo-German Fellowship, which Burgess and Philby joined, both to disguise their left-wing background and to gain intelligence of German intentions. Burgess then worked for the BBC as a Talks Assistant, producing a wide variety of programmes. As war approached he was recruited into Section D of MI6 as a propaganda specialist, then returned to the BBC, eventually becoming the producer of The Week in Westminster, the flagship programme covering Parliamentary activity – wherein he was able to further his acquaintance with important politicians. In 1938, he met with Winston Churchill and encouraged him to campaign against the Munich Agreement. He recorded an account of the meeting in 1951 shortly before his defection to the Soviet Union, and the recording was broadcast in 2014.
In London, Burgess resided at Chester Square and later 5 Bentinck Street, for some time with Anthony Blunt and Teresa Mayor, later Lady Rothschild. The house, which belonged to Victor Rothschild, was a famous centre of bohemian life during the Blitz. In the spring of 1944, Burgess was recruited into the News Department of the Foreign Office by Alexander Cadogan, Permanent Under-Secretary for Foreign Affairs, a position that gave him access to Foreign Office communications. In 1946, after the Labour Government took office, Burgess became an assistant to Hector McNeil, Minister of State in the Foreign Office. Burgess was able regularly to show top secret Foreign Office documents to the KGB. In 1948 Burgess was briefly seconded to the newly formed Information Research Department, a propaganda unit of the Foreign Office.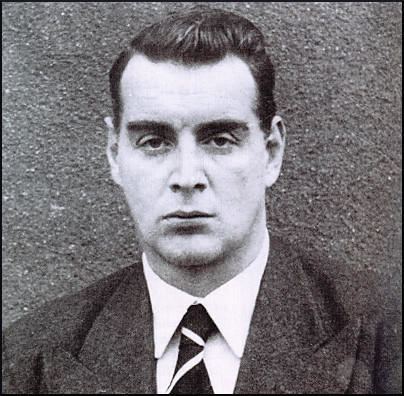 In 1948 Burgess joined the Far East Department of the Foreign Office. In early 1949, he had a severe fall at a nightclub. Later that year, he faced disciplinary action for drunkenness and indiscretion, but was given a second chance. In 1950, he was sent to the Washington Embassy. While in Washington, Burgess lived with Kim Philby's family, in a basement flat.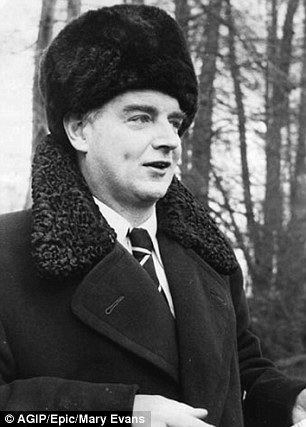 In 1951, cryptographers in the VENONA project had found evidence against Donald Maclean, and told Philby as the head of the MI6 station in Washington. On 28 February, Burgess was pulled over for speeding three times while on a car trip through Virginia and claimed diplomatic immunity. The Governor of Virginia protested, and Burgess was sent home. According to author Andrew Lownie, it is unlikely that Burgess engineered his own recall, as many accounts claim. The Virginian authorities only realised the extent of his speeding after a chance remark by Burgess's driving companion. For his colleagues at the embassy, the incident was the last straw. Burgess, on the other hand, protested furiously. Nevertheless, Burgess and Philby decided to use Burgess's recall to help Maclean escape, with Philby insisting that Burgess should not leave with him.
Defection to the Soviet Union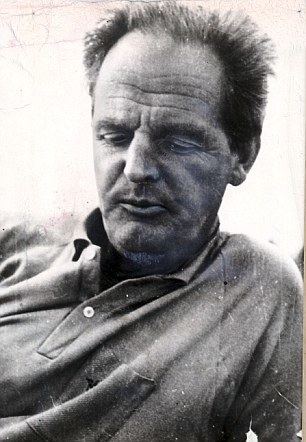 When he returned to London, Burgess along with their KGB controller, Yuri Modin, began to arrange for Maclean to defect to the USSR. Maclean, however, was reluctant to leave because his wife was pregnant. Burgess and Maclean left Britain suddenly on 25 May 1951, on a cruise ship to France, and secretly made their way to the USSR. There is some debate as to why Burgess went with Maclean. According to author Andrew Lownie, Moscow Centre asked Burgess to accompany Maclean part of the way in case he got cold feet, a plan that was not fully thought through. Genrikh Borovik, author of The Philby Files, says that Burgess was tricked by the KGB into accompanying Maclean to Moscow on the basis that he would be able to return to Britain later but never did. After the escape Philby came under suspicion of being the "Third Man" who had tipped them off, especially since he and Burgess were known to be close friends and had shared a house in Washington. He was thus forced to resign from MI6 but was cleared by an official inquiry into the matter. Philby later defected to Russia in 1963. In an interview with spy writer and journalist Phillip Knightley held shortly before his death, Philby blamed his exposure on "that bloody man Burgess", who had ruined his chances of becoming head of MI6.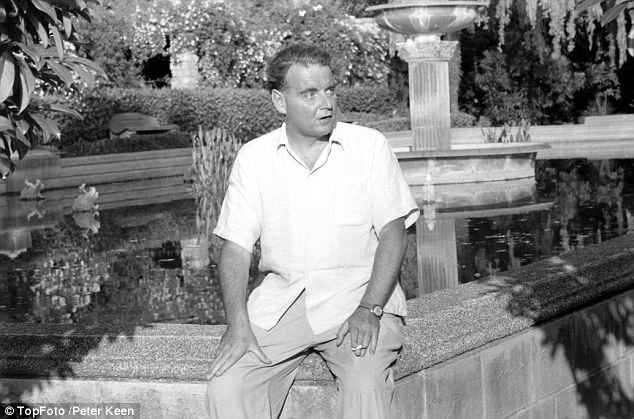 Burgess and Maclean originally lived in Samara, by some accounts until 1956. Their whereabouts was a mystery to the outside world — with the press dubbing them the "Missing Diplomats" — until they appeared for a five-minute interview with Western journalists in Moscow in February 1956. In 1956, Burgess moved into a flat near the Novodevichy Convent in Moscow. Unlike Maclean, who became a respected Soviet citizen in exile and lived until 1983, Burgess did not take to life in the Soviet Union. He could not pursue his homosexuality as he had become accustomed, though he lived openly with a lover. Unlike Maclean he never bothered to learn Russian, furnished his flat from London and continued to order his clothes from his Savile Row tailor.
Burgess was visited by friends such as Tom Driberg and kept up correspondence with others such as Harold Nicolson. He made an effort to meet English-speaking people who were visiting Moscow, including Michael Redgrave, Coral Browne, Stephen Spender, and Graham Greene. In 1959 he was interviewed in Moscow on film by the Canadian Broadcasting Corporation, an interview that was rediscovered in 2015. In 1959, when a British delegation led by Prime Minister Harold Macmillan was visiting Moscow, Burgess contacted members of the group asking permission to return to Britain and visit his dying mother. Informed by telegram, the Attorney General Sir Reginald Manningham-Buller admitted that there was insufficient evidence to arrest and prosecute Burgess for treason. The British delegates withheld this from Burgess and his mother died without seeing her son again. Macmillan also encouraged the leaking of misinformation to prevent Maclean from visiting Britain on a return trip from Cuba.
Burgess increasingly suffered poor health, exacerbated by heavy drinking. Hospitalised in Moscow for arteriosclerosis, he died of acute liver failure aged 52. His ashes were interred in the family plot at St John the Evangelist Churchyard, West Meon, Hampshire.
Assessment
According to author Andrew Lownie, the impact of Burgess's espionage is unclear. He is known to have passed thousands of documents to Moscow, sometimes by the suitcase. However, it is not known what the documents were and how they were used. A trader in gossip, Burgess was also privy to a wealth of information gleaned from countless important people. Yuri Modin described him as the leader of the Cambridge Spies, who inspired the others, while KGB general Sergei Kondrashev described him as the most outstanding of the group.
Works based on his life
Another Country, a play by Julian Mitchell.
Another Country, a film based on the play, was directed by Marek Kanievska. Made in 1984, it starred Rupert Everett as Guy Bennett, a character based on Burgess. Colin Firth played Tommy Judd. Cary Elwes played Burgess' lover, James Harcourt.
Philby, Burgess And Maclean, a 1977 television film made by Granada Television for the ITV network about the Burgess-Maclean defection and the subsequent investigation of Kim Philby.
An Englishman Abroad, a 1983 television play by Alan Bennett starring Alan Bates as Guy Burgess, based on his meeting in Moscow with Coral Browne, subsequently adapted for the stage by Bennett as the first act of Single Spies.
Cambridge Spies, a four-part BBC TV series, starring Tom Hollander as Burgess.
The Turning Point by Michael Dobbs explores a little-known 1938 meeting (mentioned above) between Burgess and Winston Churchill. The play was brought to life onstage in a live TV broadcast by Theatre LiveSky Arts with Benedict Cumberbatch portraying Burgess and Matthew Marsh as Churchill.
Blunt: The Fourth Man, a TV Movie starring Ian Richardson as Sir Anthony Blunt and Anthony Hopkins as Guy Burgess showing the events that took place during MacLean's & Burgess' defection to Moscow.
Biographies and other works
Pincher, Chapman (1984), Too Secret Too Long.
Deacon, Richard (1986), The Cambridge Apostles: a History of Cambridge University's Elite Intellectual Secret Society.
Barrie Penrose & Simon Freeman (1987), Conspiracy of Silence: The Secret Life of Anthony Blunt, New York.
West, William John (1987), Truth Betrayed, London : Duckworth.
Newton, Verne W. (1991), The Cambridge Spies: the Untold Story of Maclean, Philby, and Burgess in America.
Modin, Yuri (1994), My Five Cambridge Friends.
Carter, Miranda (2001), Anthony Blunt: His Lives.
Kim Philby, My Silent War (2002), Modern Library [Random House] : New York. ISBN 0-375-75983-2.
Holzman, Michael (2012), Guy Burgess: Revolutionary in an Old School Tie.
Carlston, Erin (2013), Double Agents. Espionage, Literature, and Liminal Citizens. New York, Columbia University Press.
Lownie, Andrew (2015), Stalin's Englishman : The Lives of Guy Burgess, London : Hodder and Stoughton. ISBN 978-1473627369.
Purvis, Stewart & Hulbert, Jeff (2016), Guy Burgess: The Spy Who Knew Everyone, London : Biteback Publishing. ISBN 9781849549134
References
Guy Burgess Wikipedia
(Text) CC BY-SA