United States




10.2% (Dec 2014)




Turabo University at Gurabo




28.28 sq mi




1815




Victor Manuel Ortiz Diaz




46,406 (2011)



Gurabo is a municipality in eastern Puerto Rico located in the central eastern region, north of San Lorenzo; south of Trujillo Alto; east of Caguas; and west of Carolina and Juncos. Gurabo is spread over 9 wards and Gurabo Pueblo (The downtown area and the administrative center of the city). It is part of the San Juan-Caguas-Guaynabo Metropolitan Statistical Area.
Gurabos history dates as far back as the 17th century, when Gurabo was actually part of Caguas. Then, the area was known as Burabo. By 1700, transportation, medical and economic trouble were crippling the population of the Burabo area; traveling to Caguas center for business and medical help was not easy and took hours. This led to many of Burabos citizens to seek for the area to gain autonomy.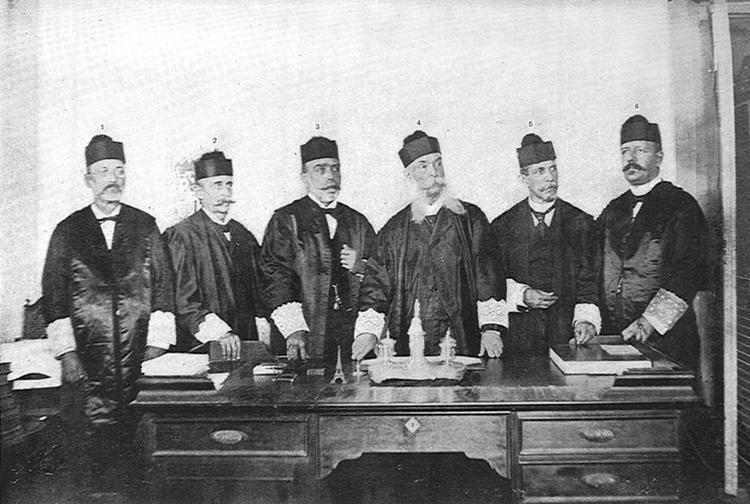 It would be long, however, before Gurabo was separated from Caguas. The separation movement was brought forward by an 1812 meeting of all 168 family leaders in Gurabo, who decided to have Luis del Carmen Echevarria lead them in their quest for autonomic independence, based on the large number of residents in Burabo.
In 1815, Gurabo became a municipality. In 1822, the first Catholic church in town was erected. In 1903, the first Baptist church opened its doors in Gurabo town.
Gurabo is also known as "La Ciudad de las Escaleras", or "city of the stairs". Located in the town center, the stairs are about twenty two floors high, and they are painted in bright colors. They cross an important business area of Gurabo. Gurabos mayor is Victor M. Ortiz Diaz. The first mailman in the city was Efrain Quinones.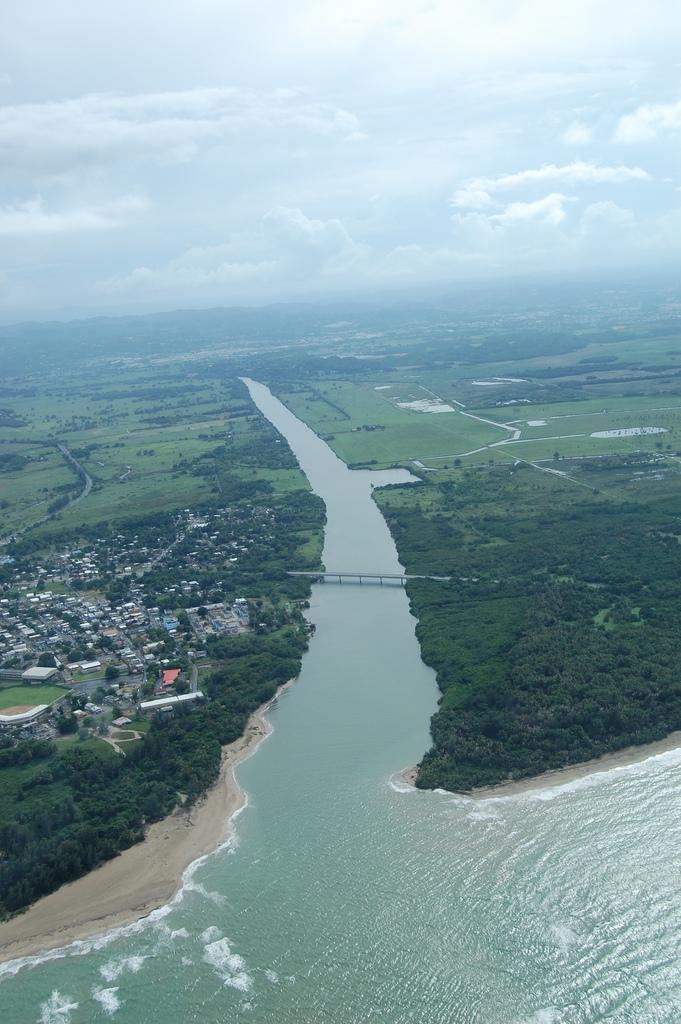 Centro de Exposicion
Cofresi Park
Del Turabo University Museum
Hacienda Mirador
Loiza Lagoon
Gurabo has a baseball academy named [Puerto Rico Baseball Academy and High School (PRBAHS)] Puerto Rico Baseball Academy and High School.
Colegio Bautista de Gurabo (Sports: Volleyball, Soccer, Basketball, Softball, Track and Field.) colegiobautistadegurabo.com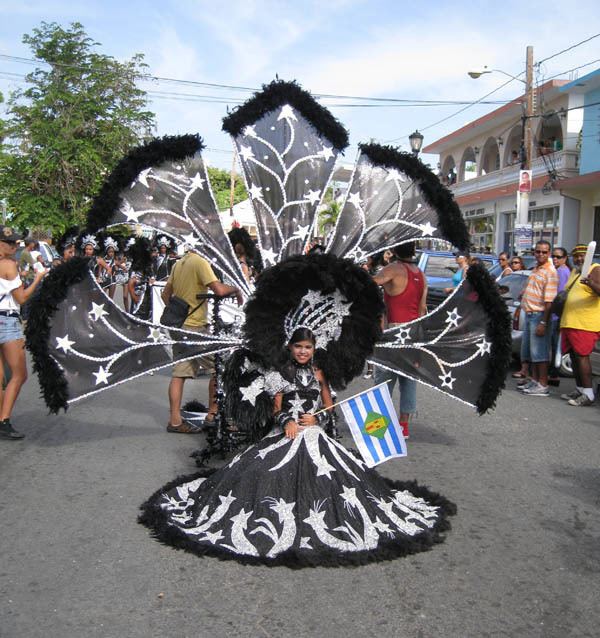 San Jose Patron Festivities - March
Mapeye Festival - October
Gurabo, Puerto Rico Wikipedia
(,)http://upload.wikimedia.org/wikipedia/commons/2/22/Locator_map_Puerto_Rico_Caguas.png(,)http://upload.wikimedia.org/wikipedia/commons/e/e4/First_Supreme_Court_PR.JPG(,)http://upload.wikimedia.org/wikipedia/commons/8/84/Taino_Village.JPG(,)http://upload.wikimedia.org/wikipedia/commons/7/7f/Mountains_of_Gurabo,_Puerto_Rico.jpg(,)http://www.topuertorico.org/img/th-yunque.jpg
(,)https://mamposteao.files.wordpress.com/2010/10/gurabo.jpg(,)http://imagesus.vacationrentals.com/mda01/6c92b88b-848e-456a-9b6c-f90a097fc679.1.10(,)https://s-media-cache-ak0.pinimg.com/originals/bc/98/77/bc98773b78cf0a5e4827dc581e7bb1c4.jpg(,)http://www.prisagroup.com/images/newImg/Residential/SabaneraDelRio/5.jpg(,)https://mamposteao.files.wordpress.com/2010/10/levittown.jpg(,)http://photos1.zillowstatic.com/p_h/ISl6jpgc59g00b1000000000.jpg(,)http://imagesus.vacationrentals.com/mda01/3920ba0b-83b8-412a-9f84-931e63aea48e.1.10(,)http://photos2.zillowstatic.com/p_h/ISp5p02j5t9qk20000000000.jpg(,)http://www.prisagroup.com/images/newImg/Residential/SabaneraDelRio/3.jpg(,)http://www.prisagroup.com/images/newImg/Residential/Plantation/11.jpg(,)http://i.ytimg.com/vi/7ak_8iCnYWM/hqdefault.jpg(,)https://c2.staticflickr.com/6/5257/5427509186_3de9a8df2f.jpg(,)http://imgc.allpostersimages.com/images/P-473-488-90/58/5880/EU3PG00Z/posters/george-oze-colorful-houses-gurabo-puerto-rico.jpg(,)https://c2.staticflickr.com/8/7194/6796137154_d58aaaaebd.jpg
(,)http://media-cdn.tripadvisor.com/media/photo-s/02/f5/bf/eb/restaurante-el-zaboreo.jpg(,)http://media-cdn.tripadvisor.com/media/photo-s/04/6e/cc/83/paddleparadise-puerto.jpg(,)http://restaurantesevillapr.com/wp-content/uploads/2013/04/restaurante-sevilla-gurabo-00778.jpg(,)http://cdn.gdol.com/app/courses/image/preview/22838.jpg(,)http://s3.amazonaws.com/foodspotting-ec2/reviews/62578/thumb_600.jpg%3F1276108771(,)http://media-cdn.tripadvisor.com/media/photo-s/06/35/e3/9a/paddleparadise-puerto.jpg(,)http://s3.amazonaws.com/foodspotting-ec2/reviews/487788/thumb_600.jpg%3F1302376132(,)http://images.reodev.com/Images/Houses/pr/gurabo/reparto-san-jose-calle-5-e-21-gurabo-puerto-rico-00778.jpg(,)http://imagesus.homeaway.com/mda01/98966db1-4772-457c-a68c-6317837470a0.1.10(,)http://i.ytimg.com/vi/uA-_dFMwTpw/maxresdefault.jpg(,)https://c1.staticflickr.com/9/8177/8058431611_a2984f7008.jpg
(,)http://upload.wikimedia.org/wikipedia/commons/c/c8/20080720_155752_Festival_Viequense_2008.jpg(,)http://1.bp.blogspot.com/-wRM5srXlQdg/VLPKKQcz3PI/AAAAAAAAQww/aA69D6ARUhg/s1600/puerto_rico_ratha_cart_close.jpg(,)http://2.bp.blogspot.com/-FjmFDbL0Xwo/VLPKJ59aMzI/AAAAAAAAQwo/SY4r5mCUhz0/s1600/puerto_rico_ratha_cart.jpg(,)http://www.ece.uprm.edu/swe/images/profesional.JPG(,)http://shakiramartinezuprhingl3101n01.pbworks.com/f/1417564997/photo.php.jpg(,)http://i.ytimg.com/vi/eAPvpdjoeGc/hqdefault.jpg(,)http://data3.whicdn.com/images/4043463/large.jpg
(,)http://www2.luventicus.org/mapas/puertorico/gurabo.gif(,)http://www.luventicus.org/mapas/puertorico/gurabo.png(,)http://en.academic.ru/pictures/enwiki/70/Flag_of_Puerto_Rico.svg(,)https://www.suagm.edu/ut_pr/images/map_image.gif
(,)http://images2.mygola.com/fe3c12ea6c1477fea4d2c72f73cd93a2_1394224451_l.jpg(,)http://upload.wikimedia.org/wikipedia/commons/thumb/f/f9/Locator_map_Puerto_Rico_San_Juan.png/600px-Locator_map_Puerto_Rico_San_Juan.png(,)http://www.placesofusa.com/image_system/state/map/1/0000000072.jpg(,)http://www.discoveringpuertorico.com/wp-content/pr_region_map.jpg(,)http://www.topuertorico.org/maps/323_oldsanjuanattractions.jpg(,)http://puertorico.worldvitalrecords.com/images/rq-map.gif(,)http://i2.wp.com/localbestguide.com/wp-content/uploads/2014/05/200036_10150164717766422_6184355_n1.jpg%3Fresize%3D520%252C245