Gundlupet or Gundlupete in Kannada is a town in the Chamarajanagar district of the Indian state of Karnataka. This small town is about 56 km from the Mysore-Ooty / Mysore-Calicut NH 212 highway and about 200 km from Bangalore, the state capital. Gundlupet is the last town in Karnataka en route to Ooty, Wayanad, Kozhikode, situated very close to Tamil Nadu and Kerala state borders. National Highway -67 ( NH-67 ) starts from Gundlupete and ends in Nagapattinam in Tamil Nadu via Ooty and Coimbatore.
The Bandipur National Park Forest Office is 16 km from Gundlupet. Previously this town was known as "Vijayapura" which got its name due presence of historical Vijayanarayana temple.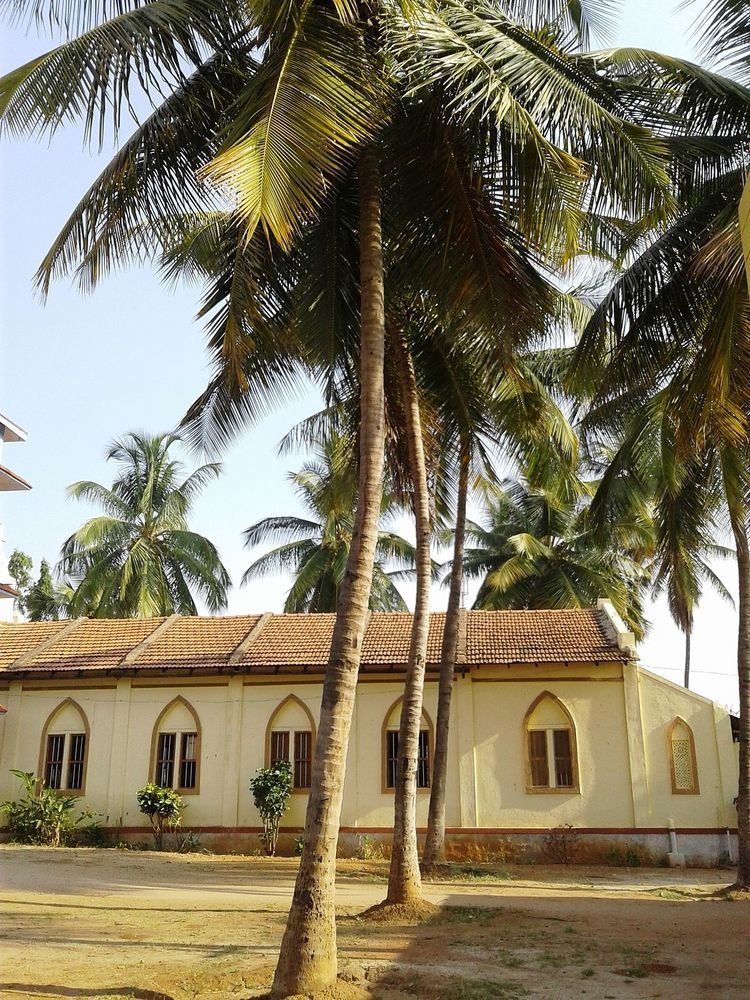 Gundlupet is located at 11.8°N 76.68°E / 11.8; 76.68. It has an average elevation of 816 metres (2677 feet).
As of 2001 India census, Gundlupet had a population of 26,368. Males constitute 51% of the population and females 49%. Gundlupet has an average literacy rate of 63%, higher than the national average of 59.5%: male literacy is 71%, and female literacy is 56%. In Gundlupet, 11% of the population is under 6 years of age.
As of 2011 census, Gundlupet had a population of 28,157. Males 14,014 and females 14,143.
Main crops are jowar, ragi, sugar cane, turmeric, onion and banana. It is a fairly dry region on the rain-shadow side of the Western Ghats with an average annual rainfall of about 600 mm (almost all of it falling during the monsoon months of July through October. The natural vegetation of the area is Dry Thorn Forest, as can be seen in the nearby reserve forests on the boundary of Bandipur National Park.
There are no rivers or canals that pass through this town.
1. Himavad Gopalswamy hills (20 km from Gundlupet)
2. Bandipur National Park (24 km from Gundlupet)
3, Huluganamuradi Venkataramana betta (26 km from Gundlupet)
4. Paarvati Betta (10 km from Gundlupet)
5. Terakanabi and Triyambakpura temples 12 km from gundlupet.
6. Narasamangala shiva temple 7 km from terkanambi.
7. Manchalli cave temple 12 km from gundlupet
8. Padaguru lingayth math. 11 km from gundlupet. 9. yariyuru bisilu basappa tempal