Guillermo Cabrera Infante ([ɡiˈʎermo kaˈβɾeɾa imˈfante]; Gibara, 22 April 1929 – 21 February 2005) was a Cuban novelist, essayist, translator, screenwriter, and critic; in the 1950s he used the pseudonym G. Caín.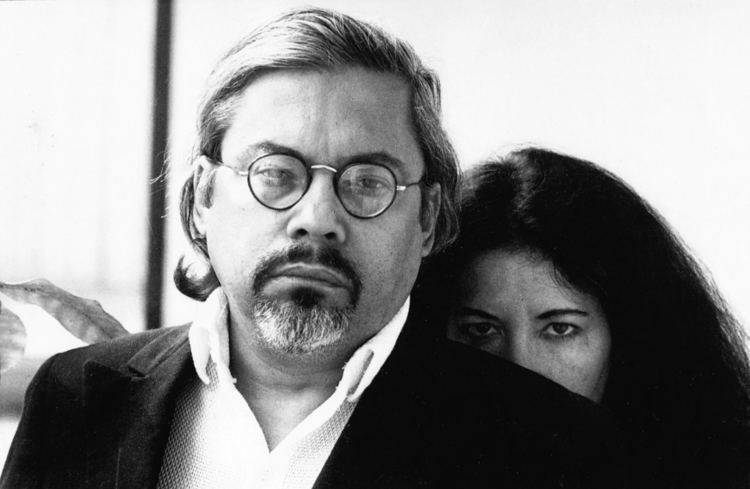 A one-time supporter of the Castro regime, Cabrera Infante went into exile to London in 1965. He is best known for the novel Tres Tristes Tigres (literally: "three sad tigers", published in English as Three Trapped Tigers), which has been compared favorably to James Joyce's Ulysses.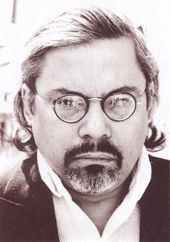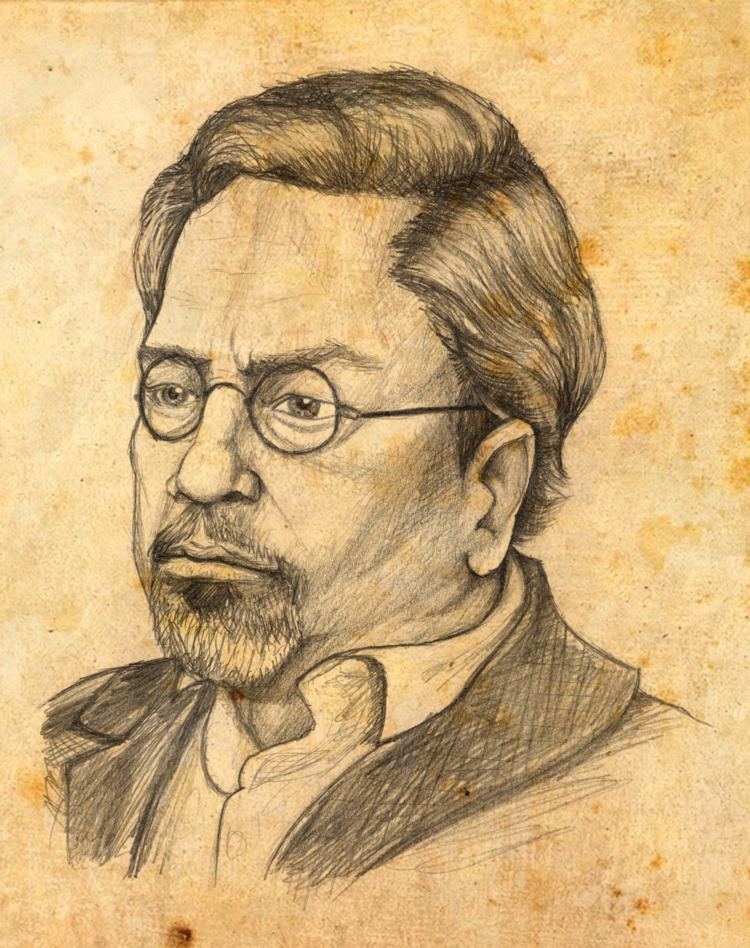 Born in Gibara in Cuba's former Oriente Province (now part of Holguín Province), in 1941 he moved with his parents, to Havana, which would be the setting of nearly all of his writings other than his critical works. His parents were founding members of the Cuban Communist Party.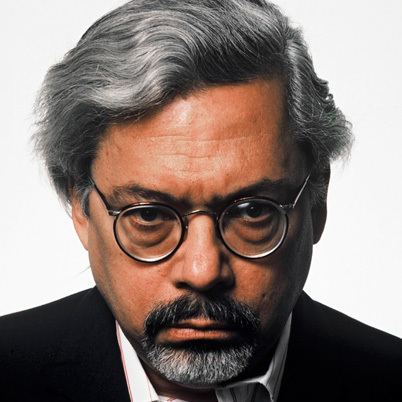 Originally he intended to become a physician, but abandoned that in favor of writing and his passion for the cinema. Starting in 1950, he studied journalism at the University of Havana. Under the Batista regime he was arrested and fined in 1952 for publishing a short story which included several English-language profanities. His opposition to Batista later cost him a short jail term.
He married for the first time in 1953. From 1954 to 1960 he wrote film reviews for the magazine Carteles, using the pseudonym G. Caín; he became its editor in chief, still pseudonymously, in 1957. With the triumph of the Cuban Revolution in 1959 he was named director of the Instituto del Cine. He was also head of the literary magazine Lunes de Revolución, a supplement to the Communist newspaper Revolución; however, this supplement was prohibited in 1961 by Fidel Castro.
He divorced in 1961 and in the same year married his second wife, Miriam Gomez, an actress. Having fallen somewhat out of favor with the Castro regime (the government's ban on a documentary on Havana nightlife made by his brother led to his being forbidden to publish in Cuba), he served from 1962 to 1965 in Brussels, Belgium, as a cultural attaché. During this time, his sentiments turned against the Castro regime; after returning to Cuba for his mother's funeral in 1965, he went into exile, first in Madrid, then in London.
In 1966 he published Tres Tristes Tigres, a highly experimental, Joycean novel, playful and rich in literary allusions, which intended to do for Cuban Spanish what Mark Twain had done for American English, recording the great variety of its colloquial variations.
He co-wrote the script for Richard C. Sarafian's 1971 cult film Vanishing Point under the pseudonym Guillermo Caín.
Although he is considered a part of the famed "Latin American Boom" generation of writers that includes his contemporary Gabriel García Márquez, he disdained the label. Ever an iconoclast, he even rejected the label "novel" for his masterpieces, such as Tres Tristes Tigres and La Habana para un infante difunto. He was influential to Puerto Rican and Cuban writers such as Luis Rafael Sánchez (La guaracha del Macho Camacho) and Fernando Velázquez Medina (Última rumba en La Habana).
In 1997 he received the Premio Cervantes, presented to him by King Juan Carlos of Spain. He died on February 21, 2005, in London, of septicemia. He had two daughters from his first marriage.