India




Tamil




Tamil Nadu




Vellore



Gudiyatham (also called Gudiyattam or Gudiyettram) is a municipality in Vellore district in the Indian state of Tamil Nadu. It is a town located 31 km from the city of Vellore. As of 2011, the town had a population of 91,558. This is the place where the first Indian national flag was weaved.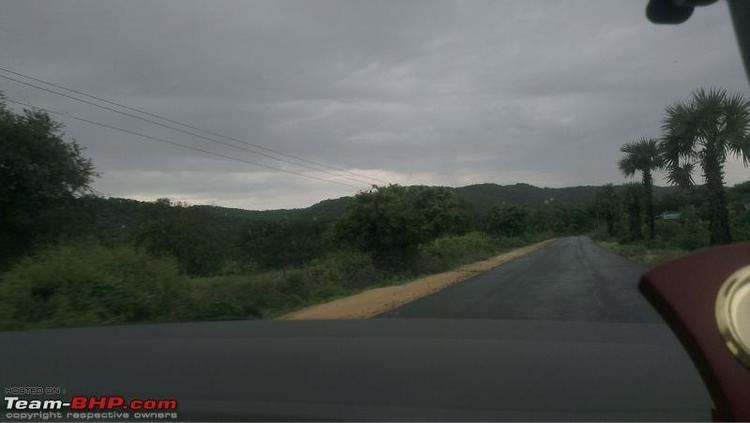 Gudiyatham is about 172 km west of Chennai and 165 km southeast of Bangalore. The town is located near border of Andhra Pradesh state. Gudiyatham has more than 500 small villages around it. In 2010, it was announced the opening of NH 234 highway, of which passes through it from Mangalore to Villupuram en route to Vellore and Tiruvannamalai
Nearest Airport: Vellore and Chennai
Nearest Seaport: Chennai
Nearest Railway Stations : Gudiyatham and Ambur
Nearest Railway Junction: Katpadi
Gangai amman Temple located in Gudiyattam, famous for its yearly carnival(Gangai Amman Thiruvizha) every year on May 14–15 (Tamil month - Vaigasi 1st) which attracts thousands of people from various places. The Temple is famous for its fair. The temple is located on the bank of Goundanya Maha nadhi near the bus stand of Gudiyattam.
1000 years old Arulmigu Punganoor Amman Temple in Chunnambupet (Old Bus Stand backside) The Temple was builded by King Krishna Devar. The Temple walls are decorated with stone art works of Ramayanam Maha Kaviyam, Pancha Moorthy Thalum. The temple have Sivan Sannathi, Swarnambigai Sannathi, Vinayagar Sannathi, Subramaniyar Sannathi, Guru Bhairavar Sannathi, Navagraha Sannathi, Renugaka Devi Sannithi. This temple is located near NM Residency A/c Logde
The Navagraha Anjaneyar kovil and Navagraha kottai in Pandiyan Nagar. The suriyan, Ragu, Kethu, Sukran, Sani, Buthan, Guru, Santhiran, and Ankarakan. Totally nine gods have their separate shrines in this temple. Totally this temple is of 1920 Sq.Feet. Busses to here are available in the route Katpadi to Gudiyatham.
Sethukkarai hill is famous for the Girivalam among the locals on full moon days.
The Balaji Temple which is located at the Pichanoor is very famous in the month of purataasi. This temple is also called as "Then Thirupathi" (South Thirupathi in English).
The Shiva temple Balasarthuleeswarar ( Baby-Tiger-Eswarar) in Tamil translation Karupuleeswarar Aalayam in Nellorepet is more than 1000 years old. It is famous for Car festival(Thaer Thiruvizha). The Shiva temple was abode for famous sage Goundanya Rishi and the river passing through the town is in his name "Goundanya Nadi". The temple has Simha tank. The temple is on Gudiyatham to Pernambut road.
Sri Veera Vijaya Anjaneya Swamy temple located in D.P Palayam village 20 Kilo Meters from Gudiyattam. Frequent Buses are available from TNSTC and Private Services to reach the village.
Sri Kalki Bhagavan Birth took Place in Natham Village, Gudiyattam Town, Tamil Nadu ( Birth Place of Sri Kalki Bhagavan, Part of The Oneness Temple)
The town is close to the recently famous religious tourism/place of worship spot called the GOLDEN TEMPLE at Sripuram.
Kaala Bhairavar Temple, Pogular village, Gudiyattam Town, Tamil Nadu, (3000 years old Temple, surrounded by mountain peak) this temple is famous for Ashtami pooja of every month, At Ashtami Pooja Night, Maha abhishekam, Maha mantra,Maha Aarthi takes place and a huge amount of people across the Local area and outsider visit the temple.
Gudiyatham Wikipedia
(,)http://www.team-bhp.com/forum/attachments/route-travel-queries/966823d1344420648-bangalore-chennai-bangalore-image3125190807.jpg(,)http://priyamani.com/new/wordpress/wp-content/uploads/2012/07/Design-ecosystem.jpg(,)http://static.panoramio.com/photos/large/9297995.jpg(,)http://i.ytimg.com/vi/JnXL8qwr6ic/0.jpg(,)http://i.ytimg.com/vi/0YLlRsn2YG0/0.jpg(,)http://i.ytimg.com/vi/hMEl00KyLwU/0.jpg(,)http://i1.ytimg.com/vi/levAd02rc40/0.jpg(,)http://i1.ytimg.com/vi/YNYWR2IMe1U/0.jpg(,)http://i.ytimg.com/vi/K5HPt9xrZhk/0.jpg