Grigoris Georgatos (Greek: Γρηγόρης Γεωργάτος; born 31 October 1972), also known as "Trelos Karaflos" (literally translated, "crazy bald"), is a retired Greek footballer. He typically played left-back for Greek Championship club Olympiacos. Georgatos also earned 35 caps and scored 3 goals for the Greek national team having debuted on 6 September 1995. An offensive fullback, he was known for his crossing ability; his combative style at left back earned him the nickname, "the Greek Roberto Carlos."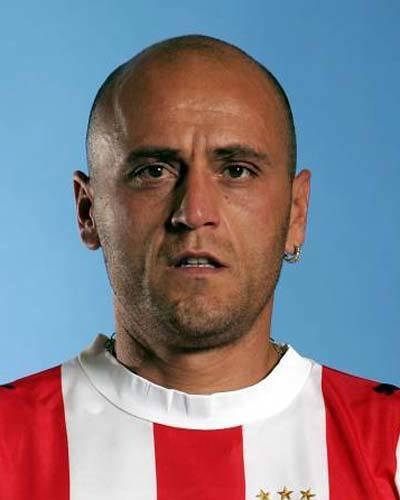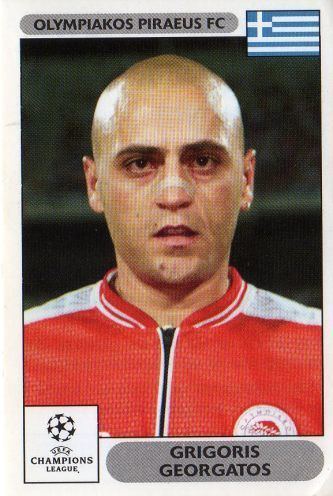 His abilities were first noted in the 1991–92 season when he made his debut in the Alpha Ethniki for Panachaiki GE. After four and a half seasons and 22 goals in 126 league appearances, he moved to Olympiacos CFP in the 1995–1996 season, lifting the championship with them in 1997, 1998, and 1999 - when he finished as the side's top scorer despite his defensive role.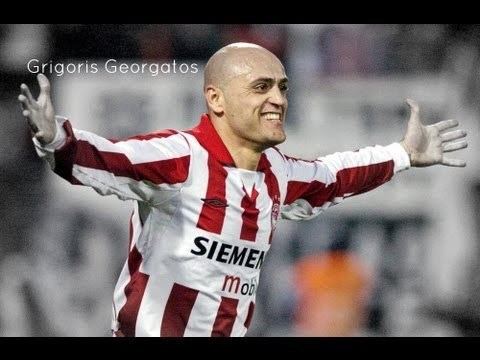 He first appeared for Greece in a EURO '96 qualifier against San Marino in September 1995. He prematurely retired from international football in September 2001 following a reported dispute with coach Otto Rehhagel but won more than 30 caps for his country.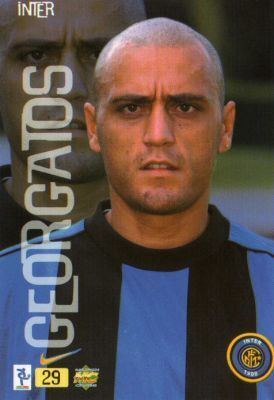 In the 1998–1999 season, while playing in a UEFA Champions League match against Juventus, Georgatos caught the eye of Italian club Inter Milan, signing him in the 1999–2000 season for €7 million. He settled well in Serie A, playing 28 matches and scoring 2 goals for Inter. Despite that, he returned home the next season to Olympiacos for a season-long loan, where his love affair with the club lasted just one year. The following season, he returned to the Serie A, with Georgatos choosing to rejoin Inter after losing his first-team place at Olympiacos. Although he returned to Inter, he could not get back into the first-team because of an injury that kept him out for a while, playing only 10 matches and scoring 1 goal that season.
With his second spell in Italy being unsuccessful, Georgatos quickly returned to Greece, joining AEK Athens for €3 million. In the 2002–03 season he played 23 games as AEK finished third and also featured in four of the club's six UEFA Champions League matches. The next season, he scored six goals in six games but was unsettled at AEK and in the January transfer window began his third spell at Olympiacos, helping them finish second. In 2006 Georgatos expressed his intention to end his career at Olympiacos when he signed a one-year contract until July 2007, retiring at the end of the season.
Greek Championship
A Ethniki: 1996–97, 1997–98, 1998–99, 2000–01, 2004–05, 2005–06
Super League (former A Ethniki): 2006–07
Greek Cup
1998–99, 2004–05, 2005–06