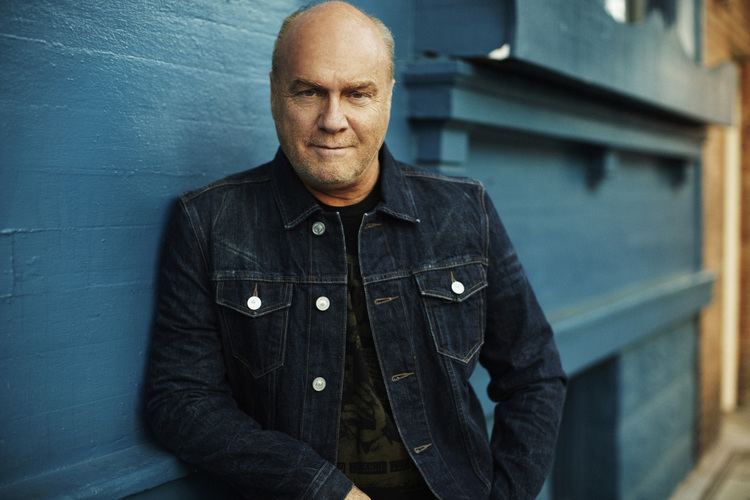 Greg Laurie was born in Long Beach, California. He was raised by a single mother who has had seven marriages. Working as a newspaper delivery man for the Daily Pilot in Los Angeles, CA was Greg Laurie's first job. Laurie was not raised in the Christian faith or a church environment. In 1970, when Laurie was 17 years old, he became a devout Christian at Newport Harbor High School under the ministry of evangelist Lonnie Frisbee.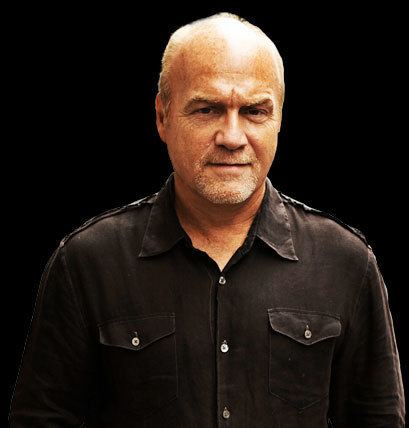 At the age of 19, under the ministry of Calvary Chapel Pastor Chuck Smith, he was given the opportunity to lead a Bible study of 30 people. The church that formed from this group, Harvest Christian Fellowship, has grown to become one of the largest churches in the United States. In 2013, Harvest Christian Fellowship celebrated its 40th anniversary. The church has another dedicated campus in Irvine as well as four satellite campuses (Woodcrest, Eastvale, South Corona and Lahaina, Hawaii) with a congregation of approximately 15,000 people, and also houses more than 80 ministries. Harvest recently merged with a Church in Maui, Hawaii and that Church is now called Harvest Kumulani.
Laurie holds two honorary doctorates from Biola University and Azusa Pacific University. He serves on the board of directors for the Billy Graham Evangelistic Association He is also a chaplain for the Newport Beach Police Department. In 2013, Laurie served as the Honorary Chairman of the National Day of Prayer Task Force.
President Donald Trump selected Pastor Laurie as one of several evangelical church leaders to participate in the National Prayer Service hosted at the Washington National Cathedral following the Presidential Inauguration of 2017.
In 2017, Greg Laurie organized a movement entitled "The Year of Good News." Multiple church leaders signed the letter he penned to initiate the movement. One of the paragraphs of the letter reads, "In a time of fake news, distracting news, divisive news, disorderly news, and, sometimes, depressing news, we—as Christians and as leaders—want to recommit ourselves to making sure that the Good News of Jesus cuts through it all. We call upon Christians in America to make 2017 "The Year of Good News.""
Laurie has written more than 70 books, including The Upside-Down Church (1999, co-authored with David Kopp): this book won a Gold Medallion Book Award in the "Christian ministry" category in 2000. Laurie has written study notes for The New Believer's Bible and The Seeker's Bible. He also wrote the notes for the Start! Bible in the New King James Version, published by Thomas Nelson. Another more recent book is a commentary on the book of Revelation.
His autobiographical documentary film Lost Boy: The Next Chapter has won eight awards at international film festivals in the best documentary category. Laurie's film released in 2013, Hope for Hurting Hearts, includes the stories of Jeremy Camp and Nick Vujicic. The film has been a finalist at 15 different film festivals.
Laurie is host of the syndicated radio program A New Beginning, which is broadcast on over 800 radio stations worldwide. A New Beginning is also featured as a Christian podcast available on iTunes. Laurie has appeared on ABC World News Tonight, Fox News, MSNBC, and CNN. He is also a guest commentator at Worldnetdaily.com and appears regularly in a weekly television program called GregLaurie.tv on the Trinity Broadcasting Network (TBN). The television program is also featured every week on American Forces Network TV.
Laurie is a speaker for public evangelistic events called Harvest Crusades, founded in 1990. They are large-scale evangelistic outreach projects which local churches organize nationally and internationally. Over 5.6 million attendees have participated in Harvest Crusades since they began in 1990. In addition, 1.8 million have reportedly watched the events online. Harvest Crusades have been held in California, Chicago, Seattle, Oregon, Philadelphia, New York, Hawaii, Florida, North Carolina, New Zealand and Australia. Events have been held at Dodger Stadium in Los Angeles, CA, Angel Stadium in Anaheim, CA, and Madison Square Garden in New York, NY. In 2017, Harvest Crusades will include Christian musicians Phil Wickham, Chris Tomlin, and TobyMac.
In 2012, Harvest Crusades launched Harvest America a nationwide simulcast from one location to about 2,400 venues. In 2016 Harvest America happened at the AT&T stadium in Arlington,Texas. A total of 82,000 attended the event. Another 180,000 participated at over 7000 host locations around the country.
Over 400,000 individuals have made public professions of faith at the events since Harvest Crusades began.
Laurie resides in Newport Beach with his wife, Catherine. The couple had two sons, Christopher, born in 1975 and Jonathan, born in 1986.
Laurie's oldest son, Christopher Laurie, died on July 24, 2008 at age 33 as the result of a freeway collision with a California Department of Transportation sweeper truck. Greg Laurie and his wife have five grandchildren.
The Seeker's Bible : New Testament : New Living Translation. Wheaton, Ill: Tyndale House Publishers. 2000. ISBN 0-8423-3928-0.
Every Day with Jesus : First Steps for New Believers. Wheaton, Ill: Tyndale House Publishers. 2004. ISBN 1-4143-0075-1.
Losers and Winners, Saints and Sinners : How to Finish Strong in the Spiritual Race. New York: Warner Faith. 2005. ISBN 0-446-50015-1.
Wrestling with God. S.l: Multnomah Pub. 2006. ISBN 1-59052-894-8.
Let God Change Your Life: How to Know and Follow Jesus. U.K.: David C. Cook. 2011. ISBN 978-1-4347-0207-4.