Although the film received positive reviews, it was a box office bomb, grossing $7 million against a $25 million budget.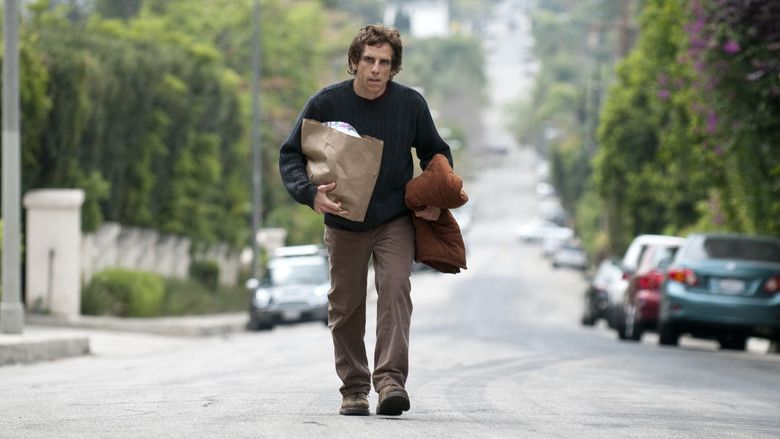 Florence Marr (Greta Gerwig) walks the Greenberg family dog, Mahler. She picks up Phillip Greenberg's dry cleaning and heads back to his house, where the entire family is packing for a trip to Vietnam. Phillip (Chris Messina) explains that his brother, Roger, will be staying in the house while they are away, and he asks Florence to help Roger if he needs anything. His wife, Carol (Susan Traylor), confides that Roger has just been released from a hospital after suffering a nervous breakdown. Roger is a carpenter and has been hired by Phillip to build Mahler a dog house. It is implied throughout the film that Roger actually does little work, and Carol is skeptical about him actually finishing the project.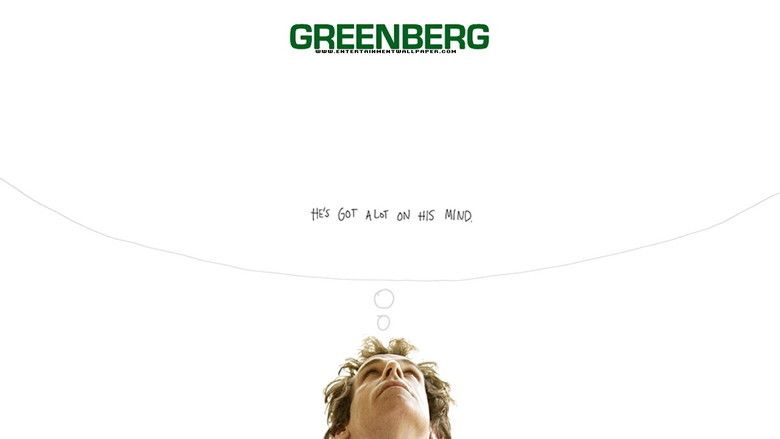 When Roger (Ben Stiller) arrives, he calls Florence to ask about the people swimming in the pool. Florence explains that they are neighbors who are allowed to use the pool. She comes to the house to pick up her paycheck and feed Mahler. She has a very brief and awkward conversation with Roger, before offering to pick up groceries for him. He gives her a two-item list, requesting whiskey and ice cream sandwiches.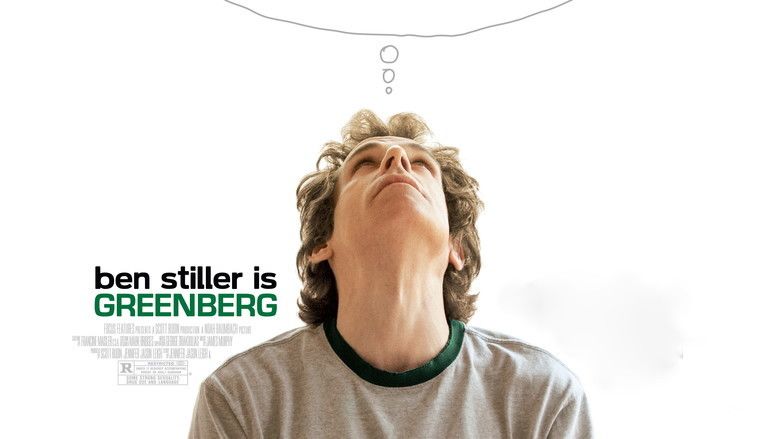 Roger's friend Ivan Schrank (Rhys Ifans) stops by and invites him to a barbecue at the home of their mutual friend Eric Beller (Mark Duplass). At the party, Roger is uncomfortable, and Eric is visibly hostile towards him. He runs into Beth (Jennifer Jason Leigh), an ex-girlfriend, and she agrees to meet up with him for some drinks. He explains that he is in Los Angeles to simply do nothing for a while. She replies that it is brave for a man in his mid-forties to have no ambition.
Meanwhile, he calls Florence to meet up for a drink. Since as a New Yorker, he does not drive, she picks him up. They stop at her apartment to pick up her purse, which she forgot. Roger comes on to her, and they begin to have sex. Having just come out of a long relationship, Florence stops Roger, not wanting to have meaningless sex.
Eric and Roger have dinner, where Eric vents his anger over the fact that Roger declined a major label recording contract that their band was offered fifteen years ago. Eric marvels over the fact that Ivan will even talk to Roger anymore, given how devastated Ivan was by losing the contract. Roger insists that conforming to the commercial contract would have been impossible for the band.
One day, Roger notices that Mahler is lethargic. He calls Florence to take them to a vet, where they learn that the dog has an auto-immune disease. Roger did not want to get involved with Florence, but as they encounter each other during Mahler's treatment, they keep escalating their relationship, with Florence falling hard for Roger.
When Roger meets up with Beth for drinks, it is her turn to be uncomfortable. She barely remembers their relationship; whereas, he remembers the most minute details from their time together. Roger muses, to Beth's astonishment, that they would have probably gotten married and had kids. When Roger asks her out on a date, she says it would be a 'terrible idea' and abruptly asks for the check.
After Florence and Roger finally have sex, they end up in an argument, where he yells at her for always coming back to him, despite the fact that he does not want to get involved. The next day, Roger remorsefully calls her, and Florence is getting drunk in her apartment alone. She confesses that she is due to have an abortion the next day. Roger convinces her to let him take her to the clinic. Since he does not drive, Ivan has to drive Roger and Florence to the clinic. She undergoes general anaesthesia and stays in the clinic overnight.
Back at the house, Roger's college-age niece, Sara (Brie Larson) has turned up. She is heading to Australia the next morning with her friend, Muriel (Juno Temple), and they throw a house party with dozens of their friends. Roger does drugs with the kids. Ivan shows up and gets into an argument with Roger, where his hurt feelings over the record contract come up. Roger confesses that he had no idea that his personal concerns about the contract would put a stop to the entire deal, and he admits to feeling an immense burden of guilt over it. Both Ivan and Roger bemoan the fact that they have ended up in lives that they did not plan to have; however, Ivan has made peace with his. Before leaving he tells Roger that he had heard from Florence that Roger had been hospitalized, which Roger had never brought up. Having had a similar experience he laments he could have helped him and in disgust says that they never talk about anything good or meaningful. Dejected, Roger ends up calling Florence's phone and leaving her a long voice mail where he confesses that he really likes her.
The next day, Roger's niece invites him to Australia, and he jumps at the invitation. He convinces the neighbors in the pool to take care of Mahler, but on the way to the airport, he changes his mind. Instead, he goes to pick up Florence at the hospital, and they return to her apartment. The film closes as she listens to Roger's voice mail.
Ben Stiller as Roger Greenberg
Greta Gerwig as Florence Marr
Rhys Ifans as Ivan Schrank
Jennifer Jason Leigh as Beth
Merritt Wever as Gina
Chris Messina as Phillip Greenberg, Roger's brother
Brie Larson as Sara
Juno Temple as Muriel
Mark Duplass as Eric Beller
Dave Franco as Rich
Jake Paltrow as Johno
The soundtrack is arranged by DFA Records co-founder James Murphy. It is Murphy's debut film score, and it includes original compositions credited to Murphy, his band LCD Soundsystem as well as songs by other artists. The movie itself contained 25 unique songs, leaving 8 out of the soundtrack.
Track listing
Steve Miller Band: "Jet Airliner"
James Murphy: "People"
Nite Jewel: "Suburbia"
James Murphy: "Sleepy Baby"
James Murphy: "Thumbs"
Albert Hammond: "It Never Rains in Southern California"
James Murphy: "Plenty of Time"
James Murphy: "Photographs"
James Murphy: "Gente"
Galaxie 500: "Strange"
LCD Soundsystem: "Oh You (Christmas Blues)"
James Murphy: "Birthday Song"
James Murphy: "Dear You"
The Sonics: "Shot Down"
Duran Duran: "The Chauffeur"
James Murphy: "If You Need a Friend"
James Murphy : "Please Don't Follow Me"
James Murphy: "Photographs (Piano)"
Greenberg received generally positive reviews from critics. On review aggregator Rotten Tomatoes, the film has a 75% "Certified Fresh" rating, based on 162 reviews, with an average rating of 6.7/10. The site's critical consensus reads: "Greenberg's title character is harder to like than most, but Ben Stiller's nuanced performance and a darkly funny script help take the misanthropic edge off." On Metacritic, the film has a score of 76 out of 100, based on 39 critics, indicating "generally favorable reviews."
The film was given a rating of 3 stars out of 4 by Peter Travers of Rolling Stone magazine. Travers writes, "Writer-director Noah Baumbach (The Squid and the Whale) walks the fragile line between humor and heartbreak...Even when you laugh, like in the climactic party scene, it hurts." Roger Ebert gave the film 3 and 1/2 stars out of four.
Not all reviews were positive. Kurt Loder of MTV News wrote, "The movie is set up as a quirky romance between two lost souls, but in the end it seems more like a stalemate than a love match." David Edelstein of New York magazine lamented: "Greenberg would be a heckuva movie if we could just get Greenberg out of there." Christopher Tookey of the Daily Mail was perhaps the most harsh critic of the film: "This is the kind of low-budget movie that attracts respectful reviews, but tiny audiences. That's because there's virtually no story or character development and the main character's an idiot."
Berlin International Film Festival
Golden Bear Award for Best Film (nominated)
Gotham Awards
Best Breakthrough Actor/Actress – Greta Gerwig (nominated)
Independent Spirit Awards
Best Feature (nominated)
Best Male Lead – Ben Stiller (nominated)
Best Female Lead – Greta Gerwig (nominated)
Best Cinematography – Harris Savides (nominated)
National Board of Review Awards
Top Ten Independent Films