Occupation

Actress, singer




Role

Actress




Years active

1998–present




Height

1.7 m




Genres

Pop, pop rock




Siblings

Milaine Desaulniers




Name

Brie Larson








Full Name

Brianne Sidonie Desaulniers




Born

October 1, 1989 (age 26) (

1989-10-01

) Sacramento, California, U.S.


Labels

CasablancaUniversal MusicBig Brass Stacks




TV shows

United States of Tara, Raising Dad


Albums

Finally Out of P.E., Room (Original Motion Picture Soundtrack)


Movies

Room, Trainwreck, Short Term 12, 21 Jump Street, The Gambler




Similar People

Amy Schumer, Tilda Swinton, Bill Hader, Jacob Tremblay, Mary Elizabeth Winstead


Profiles




Twitter

Instagram

Myspace
Watch thr s full uncensored actress roundtable with jennifer lawrence brie larson and more
Brianne Sidonie Desaulniers (born October 1, 1989), known professionally as Brie Larson, is an American actress, musician and director. Born in Sacramento, California, Larson was home-schooled before she studied acting at the American Conservatory Theater. She began her acting career in television, appearing as a regular on the 2001 sitcom Raising Dad, for which she was nominated for a Young Artist Award.
Contents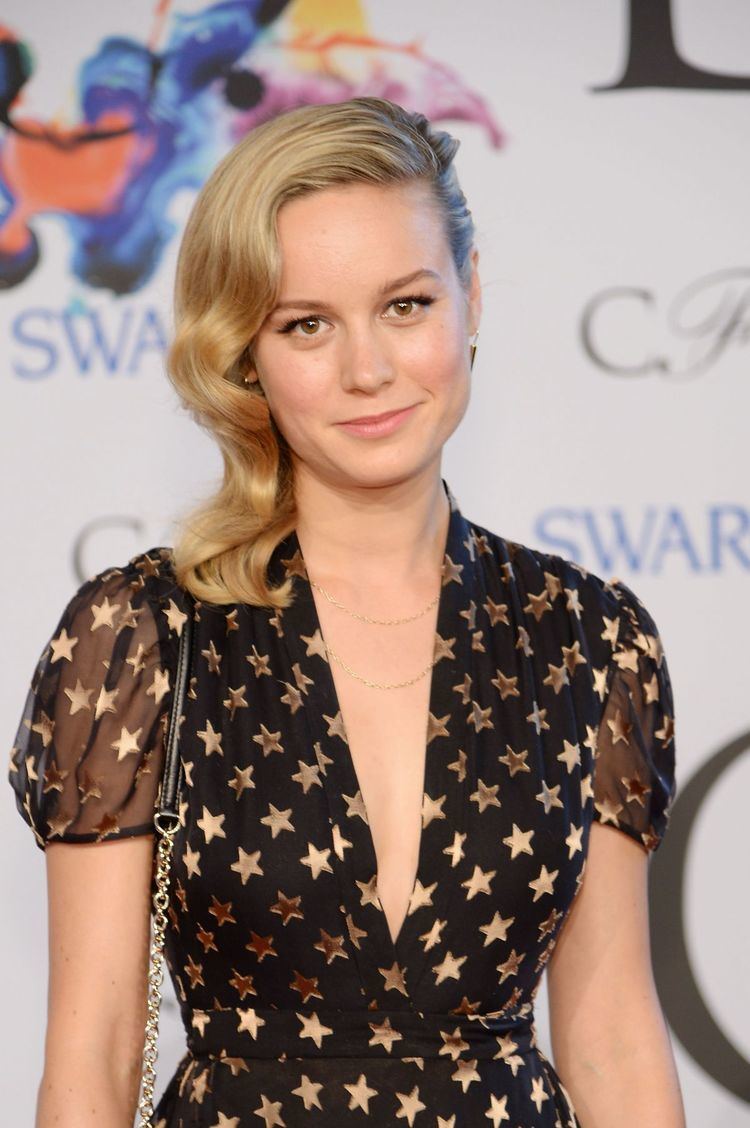 As a teenager, Larson had brief roles in the 2004 films 13 Going on 30 and Sleepover. Her performance in the comedy film Hoot (2006) was praised, and she subsequently played supporting roles in the films Greenberg (2010), Scott Pilgrim vs. the World (2010), 21 Jump Street (2012), and Don Jon (2013). From 2009 to 2011, Larson featured as a rebellious teenager in the television series United States of Tara.
Larson's breakthrough role came with the independent drama Short Term 12 (2013), for which she received critical acclaim. Further success came in 2015 when she starred in Room, an acclaimed drama based on Emma Donoghue's novel of the same name. She won several awards for her portrayal in the film of a troubled mother kidnap victim in the film, including the Academy Award, BAFTA Award, Critic's Choice Award, Golden Globe Award, Screen Actors Guild Award and Canadian Screen Award for Best Actress. In 2017, she starred as a war photographer in the adventure film Kong: Skull Island, her highest-grossing release. In 2016, Larson was cast to portray Carol Danvers / Captain Marvel in the Marvel Cinematic Universe for her upcoming solo movie of the same name set to be released on March 8, 2019.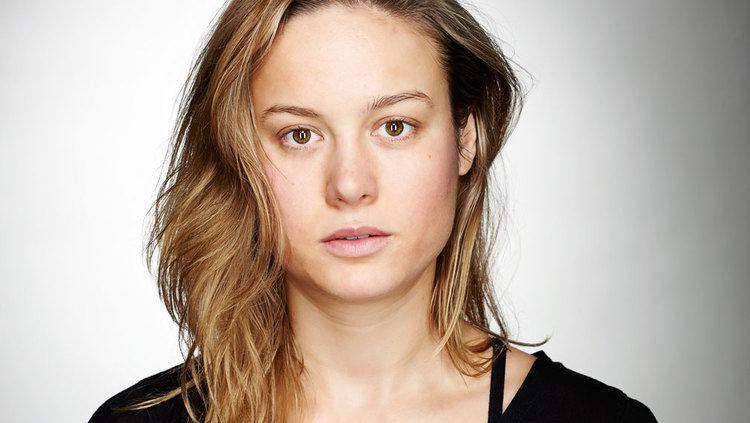 Room brie larson best lead actress oscars backstage interview 2016
Early life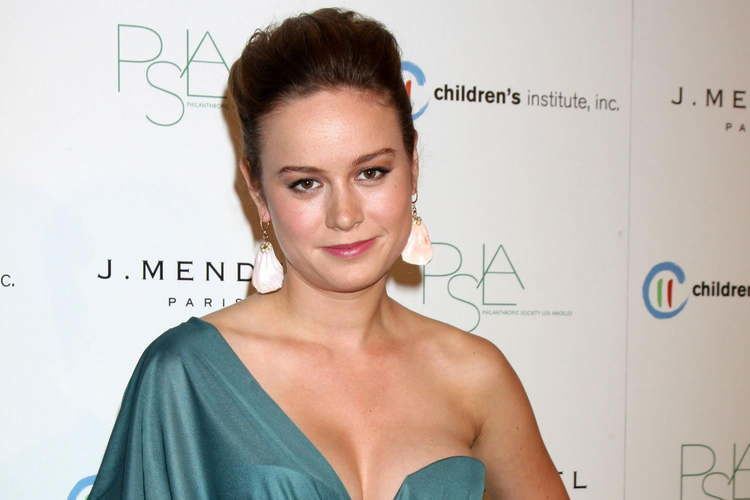 Larson was born in Sacramento, California, the first daughter of Heather (née Edwards) and Sylvain Desaulniers. Her parents were chiropractors who ran a practice together. Her parents divorced when she was a child, and she moved to Los Angeles with her mother and her sister. She studied acting at the American Conservatory Theater in San Francisco. Before that she was home-schooled.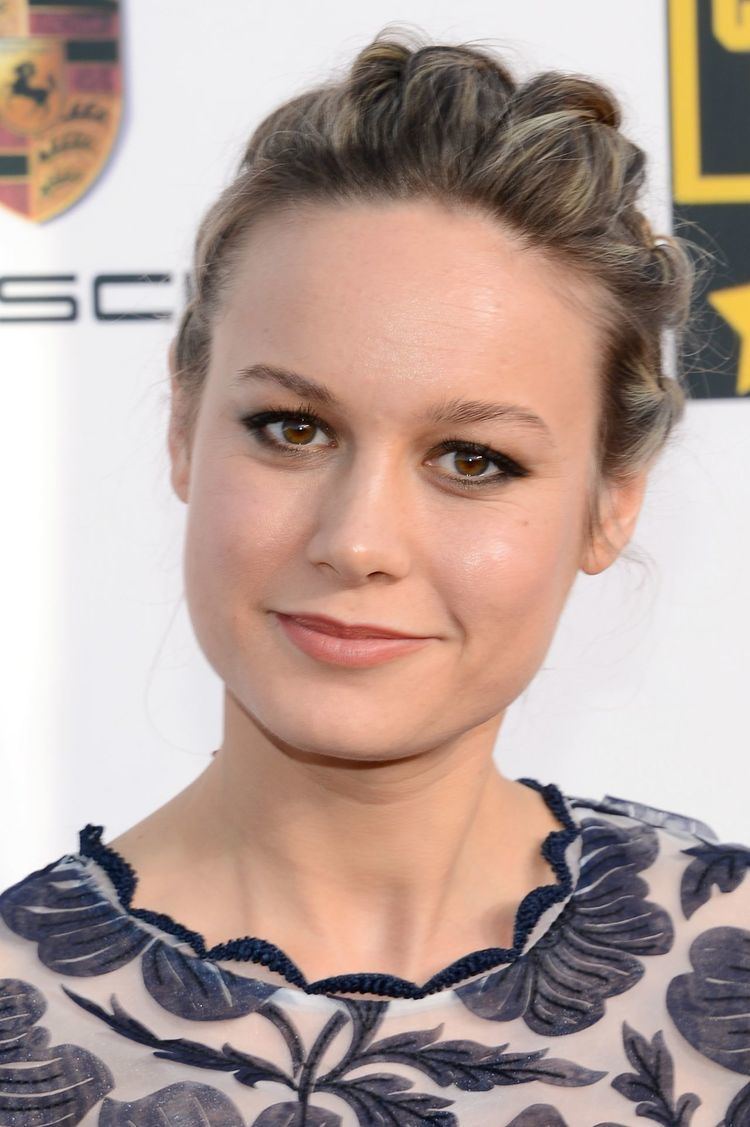 Her paternal grandparents were French-Canadians from Manitoba. Her paternal grandmother, Gabrielle Desaulniers, died in December 2015. Growing up, Larson's first language was French. Brie stated on The Tonight Show Starring Jimmy Fallon that she took her stage name from Kirsten Larson, an American Girl doll she received as a child.
Acting
Larson's first job was performing in sketches on The Tonight Show with Jay Leno. Soon after, she was cast in the television series Schimmel, which never aired because its star, Robert Schimmel, was diagnosed with cancer shortly before filming was to begin. After it was "on hold" for ten months, Fox canceled the show. Larson later auditioned for a new show for The WB called In Your Dreams, and landed the role of Bob Saget's character's younger daughter, Emily. The show was selected for the 2001–02 fall season, and was renamed Raising Dad. It was then canceled after 22 episodes. Larson was also cast in the pilot for the ABC sitcom Hope & Faith, but she and some other cast members were dropped after the unaired pilot.
In 2003, she starred alongside Beverley Mitchell on the Disney Channel original movie Right on Track. In July 2004, she co-starred with a large cast of teen actors in the film Sleepover. She also had a small role in the movie 13 Going on 30. Larson appeared in the 2006 film Hoot, opposite actors Logan Lerman and Cody Linley. Her voice is also featured in the film Farce of the Penguins as a teenage penguin. She played Angie in the 2007 comedy-drama Remember the Daze and also appeared in the 2008 short film The Babysitter, written and directed by David H. Steinberg. She appeared in an episode of Ghost Whisperer in January 2008. She also has a role as Kate in the 2008 film, Tanner Hall, directed by Francesca Gregorini and Tatiana von Fürstenberg. Larson played the character Kate Gregson on the Showtime series United States of Tara. The show premiered on January 18, 2009 and was not renewed after its third season. The season finale aired on June 20, 2011.
In 2012, Larson played Molly in the film adaptation of the popular 1980s TV show 21 Jump Street, co-starring with Jonah Hill and Channing Tatum. In 2013, she guest-starred as Rachel in an episode of Community titled "Herstory of Dance", and again in the episode "Analysis of Cork-Based Networking" the following year. In 2013, she also starred in Short Term 12. She appeared as a guest on The Late Late Show with Craig Ferguson several times between 2010 and 2013.
In 2015, Larson played the sister of Amy Schumer's character in the film Trainwreck. She also starred in Room, a film adapted from the novel of the same name by Emma Donoghue. The film played at the Toronto International Film Festival, and began its theatrical release on October 16, 2015. It has received widespread critical acclaim, particularly for Larson's performance, which earned her several awards, including the Academy Award for Best Actress as well as Golden Globe & BAFTA Awards.
In 2016, it was confirmed that Larson would reunite with her Short Term 12 director, Destin Daniel Cretton, for The Glass Castle. The Lionsgate's script is an adaptation of Jeannette Walls' memoir. It tells the story of a successful young woman who was raised by dysfunctional and nonconformist parents. Her world gets turned upside down when they move to New York to be near her. Woody Harrelson is already on board as the woman's alcoholic father with Naomi Watts joining the project as Larson's eccentric mother. The film begins production in West Virginia in May 2016 with Gil Netter producing. Later on in June, The Hollywood Reporter reported that Larson was the favorite to star as Carol Danvers / Captain Marvel in the upcoming Marvel Studios film Captain Marvel. Marvel later announced her casting at a panel at the 2016 San Diego Comic-Con International.
In 2017, Larson starred in the second installment of Legendary Studios' MonsterVerse, the fantasy-action film Kong: Skull Island, along with Samuel L. Jackson and Tom Hiddleston, where she played an activist photographer. It proved to be her highest-grossing release.
In March 2017, Larson was cast as the titular lead in Victoria Woodhull, a biopic produced by Amazon Studios about the first female presidential candidate in U.S. history, which she will also produce.
Music
Larson has launched a career as a musician, singer and songwriter, and after releasing her debut album in a major record label in 2005, she has since been performing in live concerts throughout the United States. A second album came to production and was completed but never released. Most recently, Larson revealed plans to release an EP, but that also never reached the public. She did not give up on her career as a musician, but it is not known when she will release new songs. Her last public appearance as a singer was in 2010, when she performed "Black Sheep", along with the band Metric in the movie Scott Pilgrim vs. the World.
Her interest in being a singer started in early 2003, when she began to promote her songs through her personal website and was already showing interest in releasing an album. The first leaked was "Go Goodbye", a song about "two great people who just aren't great together", in her own words and along with "Invisible Girl", were the tracks that led Larson to sign a record deal some time after with Casablanca Records, a Universal Records imprint. Both songs were produced and written with the help of Michael Binikos and Craig Bartock. In 2003, she leaked another track, "Not a Freak" and this time there was even a music video for it, which was available for purchase online. In late spring of 2004, she removed all the songs on her website due to Casablanca's contract restrictions and was in the process of recording new songs for her first album.
In October of that same year, her willingness to release an album was coming closer and "She Said", the first single from her yet-to-be-released debut album at that time was available to listen via her official website gaining an official release in iTunes in December and was sent to radios across the country in the following month. Despite having been the 99th best-selling CD single in the country in 2005, according to SoundScan and peaking at number 31 on the Billboard Hot 100 Single Sales, the song failed to reach the Top 40 of the most played songs in the country, receiving low airplay. She also recorded live performances for AOL Sessions on October 11, 2004.
Her only released album, Finally Out of P.E., went on sale in late 2005 and sold 3,500 copies in U.S. Before its release, her record label released a DVD featuring "She Said" music video, the making of it and her AOL Sessions performances. The entire album was focused in teenage audiences and that became clear while she was playing in Teen People's Rock in Shop Tour, went on tour with Jesse McCartney and received a lot of airplay from children-oriented radios like Radio Disney and Radio KOL. The music video for "She Said", directed by Chris Applebaum, showed a story about a bored fast food restaurant worker who was aiming to sing and, that way, "finding herself". She also sang "Hope Has Wings", the song from the credits of the movie Barbie and the Magic of Pegasus. A music video for the song appears as a bonus feature on the movie's DVD.
In 2006, she recorded a song slightly different from her previous works for the soundtrack of the Hoot movie, "Coming Around", co-written with Jacques Brautbar and Rami Perlman, vocalist and guitarist of a Los Angeles-based independent band. On March 1, 2006, Larson performed an acoustic set of new songs at L.A.'s famous Viper Room. The songs played were "Dear Universe", "Powershift", "Stilts and the Titanic", "Superstition", a cover of Indigo Girls' "Closer to Fine" and "Falling Into History", a track from her album. From the new songs, the only one to be leaked in a studio recording was "Stilts and the Titanic", produced and co-written by Binikos. The song was made available to listen and download as a demo version in Larson's Official Myspace in the summer 2006. On October 22, 2008 she announced to fans in a blog published in her official Myspace page that she will be recording a 5 track EP with new material and will provide backing vocals for artist Caitlin Crosby's latest album. The EP was announced to include a re-recorded version of "Ugly", a track from her first studio album, as well as four new songs: "Dear Universe", "Sharpen My Nails", "Arielle", and "If All Goes Well".
Other work
Larson has written and directed two short films, titled Weighting (2011), and The Arm (2012). She has also appeared in a stage production of Our Town at the Williamstown Theatre Festival. Larson will be making her directorial debut in the comedy Unicorn Store.
She is an advocate for sexual assault victims. At the 2017 Academy Awards of Motion Pictures and Sciences, Larson presented Casey Affleck with the Best Actor award, but in light of his past sexual harassment allegations, Larson took a step back and stood with both her arms at her side during a standing ovation from the audience for Affleck. Commenting on her actions, Larson told Vanity Fair, "I think that whatever it was that I did on stage kind of spoke for itself."
Personal life
Larson has been in a relationship with musician Alex Greenwald since 2013. In May 2016, Larson's rep confirmed that she and Greenwald are engaged. In February 2016, Larson told Elle that she has not spoken to her father in over ten years.
Discography
Finally Out of P.E. (2005)
Awards and nominations
Larson was awarded the Academy Award, Screen Actors Guild Award, BAFTA Award and Golden Globe Award for Best Actress for her performance in Room (2015).
References
Brie Larson Wikipedia
(Text) CC BY-SA