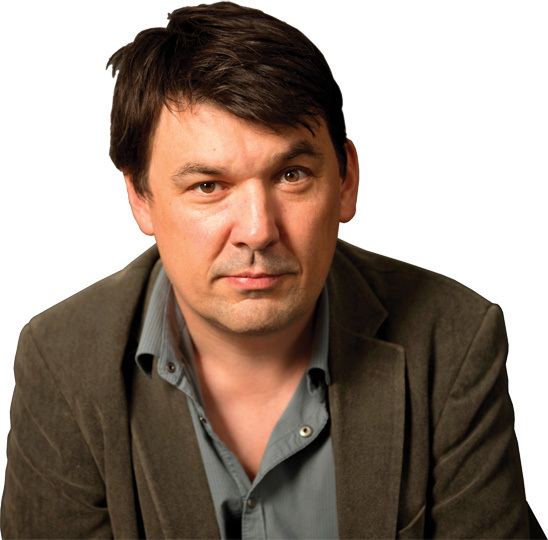 Linehan attended Plunkett's School in Whitehall, followed by Catholic University School, a Roman Catholic secondary school for boys located on the southside of central Dublin, before joining Hot Press. He also had a column with the magazine In Dublin before moving to London. Linehan is married to Helen Serafinowicz, a writer and the sister of Peter Serafinowicz, and the couple have two children. In October 2015, Graham and Helen Linehan worked with Amnesty International on a campaign film calling on the Irish government to repeal the Eighth Amendment of the Constitution, which "acknowledges the right to life of the unborn and, with due regard to the equal right to life of the mother, guarantees in its laws to respect, and, as far as practicable, by its laws to defend and vindicate that right". The pair revealed their agonising decision for Helen to abort a foetus with acrania while living in England in 2004, and their discovery that undergoing the procedure in Ireland would have been an offence carrying a maximum 14-year jail sentence.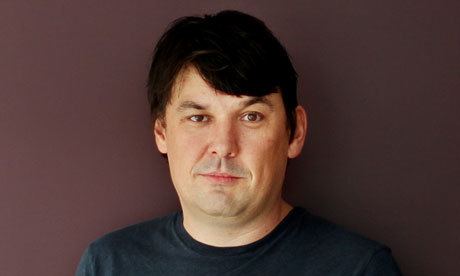 Linehan and Mathews first met while working at Hot Press. In their early collaborations, they were responsible for segments in many sketch shows, including Alas Smith and Jones, Harry Enfield and Chums, The All New Alexei Sayle Show, The Day Today and the Ted and Ralph characters in The Fast Show (the characters were created by Linehan and Mathews and played by Paul Whitehouse and Charlie Higson). The two continued their collaboration with Paris (one series, 1994) and Father Ted (three series, 1995–1998). They then wrote the first series of the sketch show Big Train, but Linehan bowed out for the second series.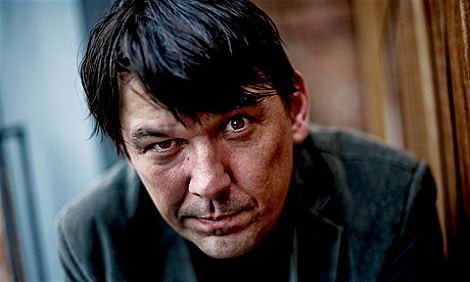 They also wrote the "Dearth of A Salesman" episode for the series Coogan's Run, which featured the character Gareth Cheeseman. In late 2003, they were named one of the 50 funniest acts to work in television by The Observer.
Linehan has since written for other shows, including Brass Eye. With Dylan Moran, he co-wrote the first series of Black Books, a series to which Mathews also contributed. Linehan has also contributed material to Blue Jam, and its television adaptation Jam.
Linehan wrote and directed the 2006 Channel 4 sitcom The IT Crowd, in which he sought to move away from the recent British trend towards mock-documentary comedies, and to return to an old-fashioned style of sitcom, recorded before a studio audience. In November 2008, he was awarded an International Emmy for The IT Crowd. In 2013, he wrote and directed The Walshes.
Linehan and Mathews have had one book published, Father Ted: The Complete Scripts (Paperback – Boxtree – 20 October 2000) ISBN 0-7522-7235-7.
They have also contributed to various magazines and written surreal liner notes for the popular Volume series of alternative music compilations.
Linehan has directed the following television shows:
8 episodes of Father Ted, 1997
6 episodes of Big Train, 1998
6 episodes of Black Books, 2000
1 episode of Little Britain, 2003
All 25 episodes of The IT Crowd, 2006–13
All 19 episodes of Count Arthur Strong, 2013–16
All 3 episodes of The Walshes, 2013
Linehan made his debut in directing films with the comedy horror short Hello Friend, which he also co-wrote. This film appears as an extra on The IT Crowd: Version 1.0 DVD.
He was also an executive producer of the first series of The IT Crowd, and an associate producer of one episode of Father Ted.
Both Linehan and Mathews have made cameo appearances in programmes they have written. They also made an appearance in the sitcom I'm Alan Partridge as two Irish TV producers considering Alan Partridge (Steve Coogan) for a contract.
Linehan has also appeared in The Day Today and in two episodes of Garth Marenghi's Darkplace, and has had cameos in Black Books (Season One Episode 2, as "I love books" Guy, and 5 as Fast Food Customer), and the Father Ted episodes "Good Luck Father Ted", "Entertaining Father Stone", "Flight Into Terror", "Cigarettes, Alcohol and Rollerblading" and "Chirpy Burpy Cheap Sheep". He had cameos in four episodes of The IT Crowd as Messy Joe's Restaurant Musician in Season One, Episode 3, the blind sorcerer in Season Two, Episode 6, as an audience member of Jen's speech in Season Three, Episode 4, and as Beth Gaga Shaggy in Season Four, Episode 3. He appeared in the Identity Parade round of Never Mind the Buzzcocks. He has also appeared in the pilot of Little Britain, as well as in Series 1 Episode 4, as a bystander who gets in the way of character Kenny Craig when he is attempting to hypnotise a man, from a distance, whose car he has crashed into; he also appeared in Series 1 Episode 5, where he played a journalist called Roy Sloan (from Whizzer and Chips) during a conference with Prime Minister Michael Stevens (Anthony Head). Linehan was one of the writers interviewed by Charlie Brooker in an interview special episode of the fifth series of Brooker's Screenwipe programme and again on Brooker's Gameswipe in 2010. Linehan also appeared as a guest panellist on Have I Got News for You in 2011 and again in 2012 and he made his debut as a guest on the BBC show QI in the 11th series (series K) in 2013. He received a score of −19 on his only appearance on QI.
In 2007, a documentary about Linehan, his life and his career was produced by Wildfire Films for RTÉ One. This documentary explored the art, craft and deeply competitive business of creating contemporary television comedy. The programme features interviews with several of the UK's most successful television comedy writers and performers including Steve Coogan, Matt Lucas, David Walliams, Paul Whitehouse, Griff Rhys Jones and Ardal O'Hanlon, all of whom have worked with Linehan. It was directed by Adrian McCarthy and produced by Martha O'Neill and Adam Rynne. In 2011, Linehan also appeared with several members of the cast in Channel 4's Father Ted Night, an evening of the writer's favourite episodes and two retrospective documentaries.
On 6 June 2011, Linehan appeared on BBC Radio 4's Today programme to discuss his adaption of the Ealing comedy film The Ladykillers for the West End stage. During this appearance, Linehan took issue with Today presenter Justin Webb over what he saw as the attempted staging of an artificial argument between himself and the critic Michael Billington. He later expanded on this criticism in an article published in The Guardian, saying "I'm talking about that very specific, very artificial, very Today programme format of a presenter acting as referee between two people who have been chosen to represent the opposing sides of a manufactured argument. It is a binary view of politics, of life and, as a result, it is also a dishonest one. Replace it with anything – anything – because anything would be better".
Linehan is an active user of several social media websites, especially Twitter. In 2011 he perpetrated a Twitter hoax revolving around Osama Bin Laden being a fan of The IT Crowd.
Taken from IMDb
Linehan is an atheist and in January 2009 helped to publicise the Atheist Bus Campaign.
On Friday 13 February 2009, Linehan hosted the first BadMovieClub on Twitter. At 9pm exactly, over 2,000 Twitter users simultaneously pressed 'Play' on the film The Happening (dir. M. Night Shyamalan 2008) and continued to tweet whilst watching, creating a collective viewing experience which generated 40,000 tweets in under 2 hours. The BadMovieClub was repeated at 12 midnight on Saturday 14 February, hosted by Phill Jupitus.
In August 2009, when the National Health Service was being attacked by the Republican Party of the United States during an attempt by President Barack Obama to reform the healthcare system there, Linehan created the #welovetheNHS campaign on Twitter in an attempt to fight back in defence of the NHS.
Linehan's children voiced characters in the 2012 Adventure Time episode "Goliad", with Linehan directing the children while taking the producers' instructions over the phone. Linehan plans to write a sequel episode, and has sent versions of the story to the production team.