Gone to Earth (1950) is a British Technicolor film by the director-writer team of Michael Powell and Emeric Pressburger. It stars Jennifer Jones, David Farrar and Cyril Cusack and features Esmond Knight. The film was significantly changed for the American market by David O. Selznick and retitled The Wild Heart in 1952.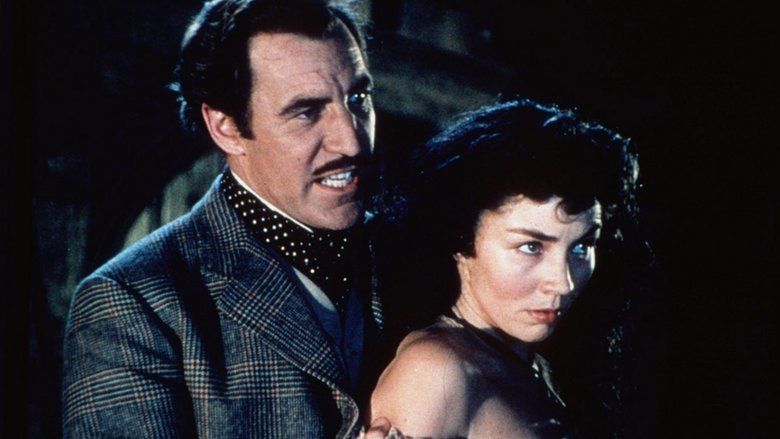 Gone to Earth is based on the 1917 novel of the same name by author Mary Webb. The novel was all but ignored when it first appeared, but became better known in the 1930s, as the neo-romantic revival gathered pace, even inspiring a 1932 parody, Stella Gibbons's novel Cold Comfort Farm.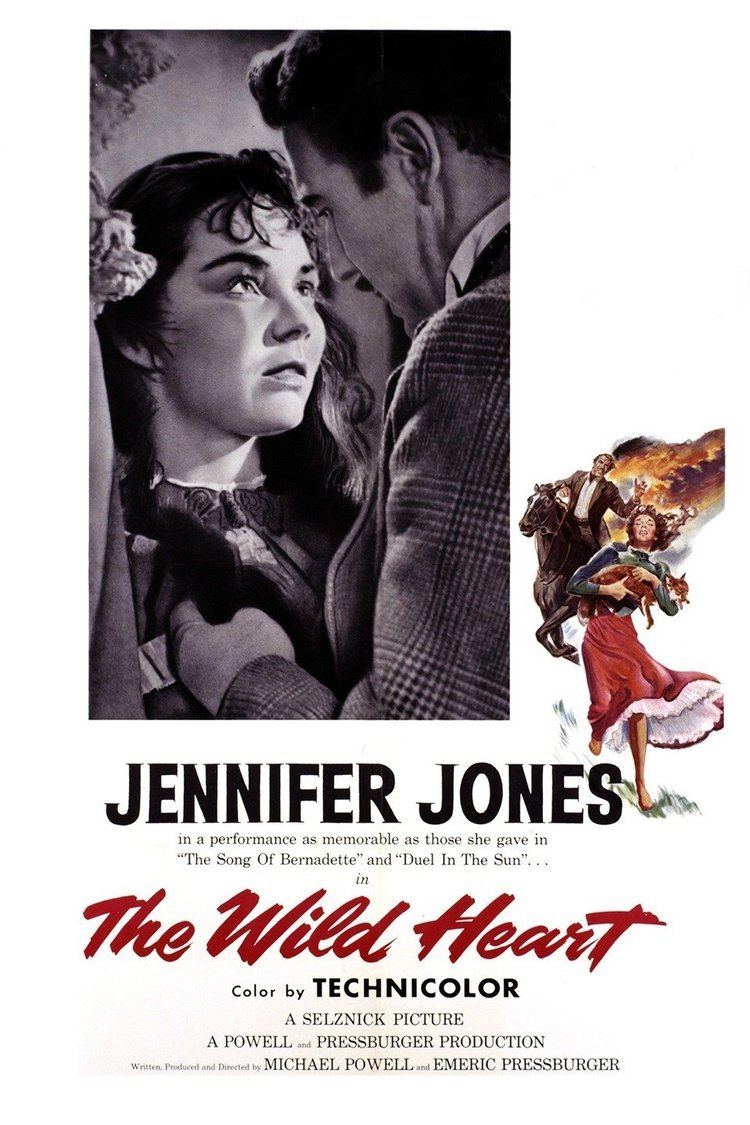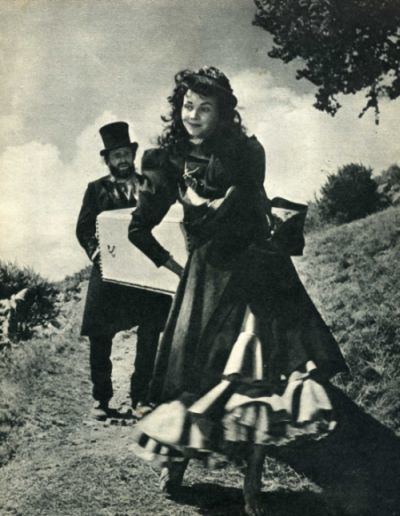 Hazel Woodus (Jennifer Jones) is a child of nature in the Shropshire countryside in 1897. She loves and understands all the wild animals more than the people around her. Whenever she has problems, she turns to the book of spells and charms left to her by her gypsy mother.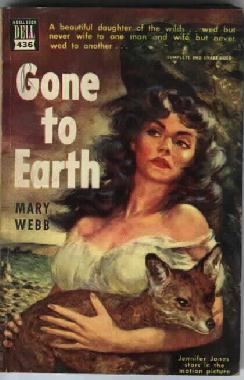 Local squire Jack Reddin (David Farrar) sees Hazel and wants her, but she has already promised herself to the Baptist minister, Edward Marston (Cyril Cusack). A struggle for her body and soul ensues.
Jennifer Jones as Hazel Woodus
David Farrar as John "Jack" Reddin
Cyril Cusack as Edward Marston
Sybil Thorndike as Mrs. Marston
Edward Chapman as Mr. James
Esmond Knight as Abel Woodus
Hugh Griffith as Andrew Vessons
George Cole as Cousin Albert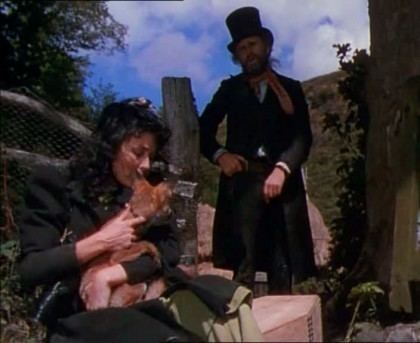 Filming on Gone to Earth, which was shot in Technicolor, began on 1 August 1949. Studio filming took place at Shepperton Studios in Shepperton, Surrey, while most of the film was shot on location at many sites around Much Wenlock in Shropshire, England. Many local people were recruited as extras; for instance, the choir from the local Methodist church appears in the film. When director Michael Powell heard them sing, he thought they weren't ragged enough to portray a choir of "country folk", only to be told "But we are country folk, Mr. Powell."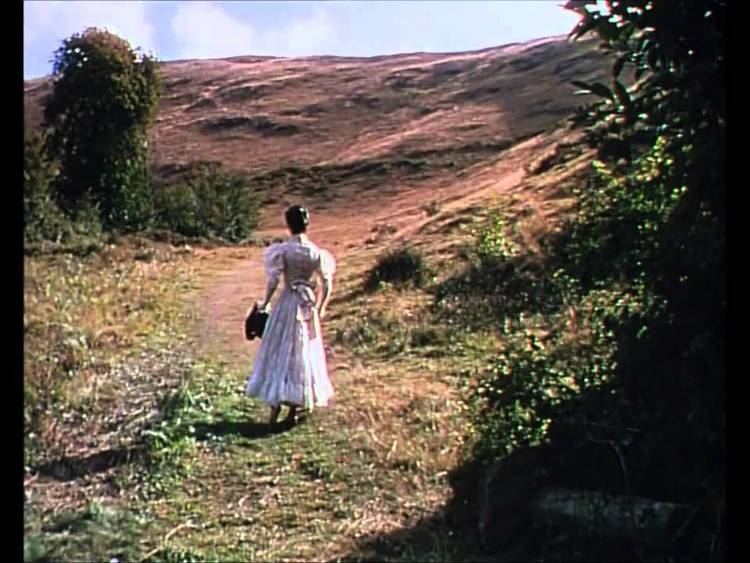 The film was a co-production with American producer David O. Selznick. Selznick, who had a penchant for dictating long and rambling notes to his directors while under the influence of amphetamines, flooded the production with memos, most of which were studiously ignored. Powell summed up the relationship this way, "We decided to go ahead with David O. (Selznick) the way hedgehogs make love: verrry carefully!"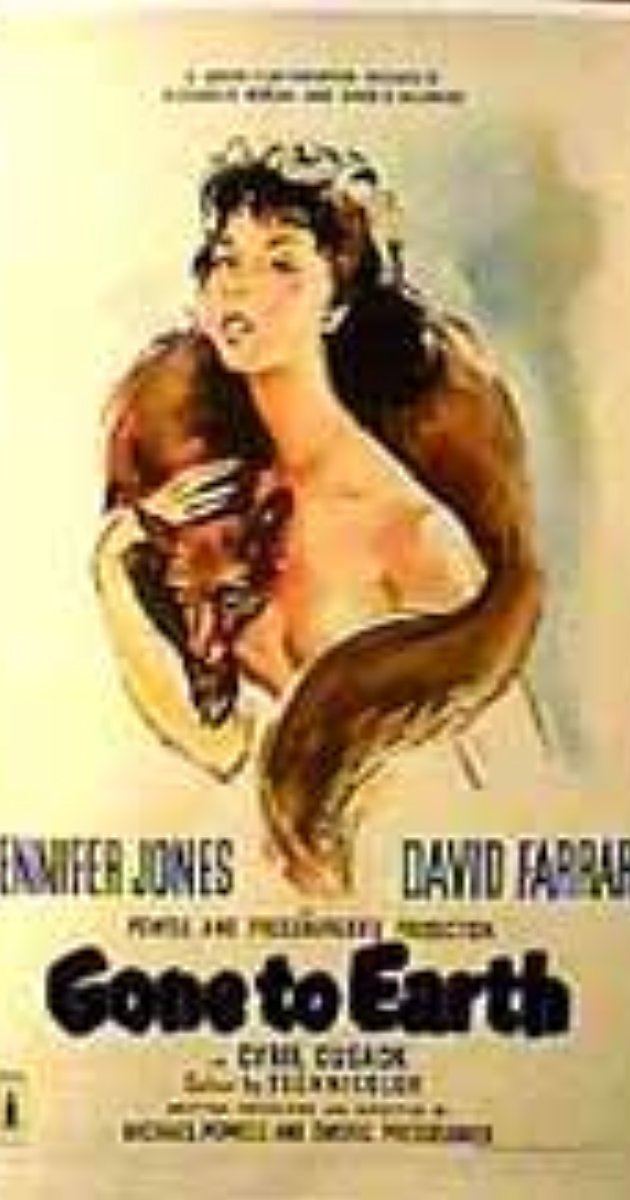 Although he had been involved throughout the filming, executive producer David O. Selznick disliked the finished film and took The Archers, Powell and Pressburger's production company, to court to get it changed. He lost the court case, but discovered that he had the right to have the film changed for its American release.
Consequently, Selznick had the film re-edited and some extra scenes shot in Hollywood under director Rouben Mamoulian to make the version known as The Wild Heart (1952). Selznick's changes were mostly additions to the film: a prologue; scenes explaining things, often literally, by putting labels or inscriptions on them; and more close-ups of his wife, Jennifer Jones. The most infamous of the alterations are the scenes at the end when Jones is supposedly carrying a tame fox—in the additional scenes, she is carrying what is obviously a stuffed toy fox.
Selznick also deleted a few scenes that he felt weren't dramatic enough, some of which were major plot points, so the story doesn't make as much sense as it does in the original film. In his autobiographies, Powell claimed that Selznick only left about 35 minutes of the original film, but, in fact, about two-thirds remains intact. Overall, Selznick cut the film's length by 28 minutes, from the original 110 minutes to 82 minutes.
The original version of Gone to Earth was fully restored by the British Film Institute's National Archive in 1985. A New Statesman review claimed the restored film to be "One of the great British regional films" and, according to Powell's cinematographer, Christopher Challis, "one of the most beautiful films ever to be shot of the English countryside".