Abilities

Moves through solid earth

Mythological Origin

Europe

Similar Creatures

Goblin, Dwarf

First Mentioned

1493-1541



Real gnomes mythical creature cought on a camera not fake swear
A gnome /ˈnoʊm/ is a diminutive spirit in Renaissance magic and alchemy, first introduced by Paracelsus in the 16th century and later adopted by more recent authors including those of modern fantasy literature. Its characteristics have been reinterpreted to suit the needs of various story tellers, but it is typically said to be a small humanoid that lives underground.
Contents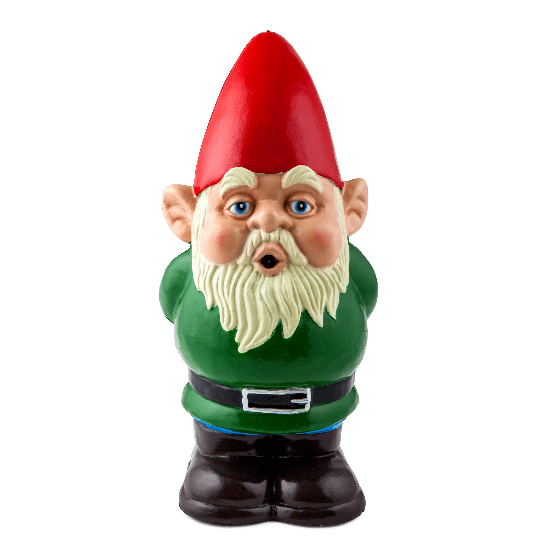 Mythical creatures volume 4 gnomes
Origins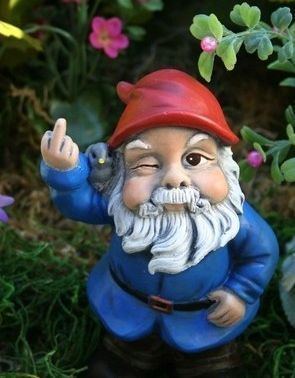 The word comes from Renaissance Latin gnomus, which first appears in the works of 16th century Swiss alchemist Paracelsus, possibly deriving the term from Latin gēnomos (itself representing a Greek γη-νομος, literally "earth-dweller"). In this case, the omission of the ē is, as the Oxford English Dictionary (OED) calls it, a blunder. Alternatively, the term may be an original invention of Paracelsus.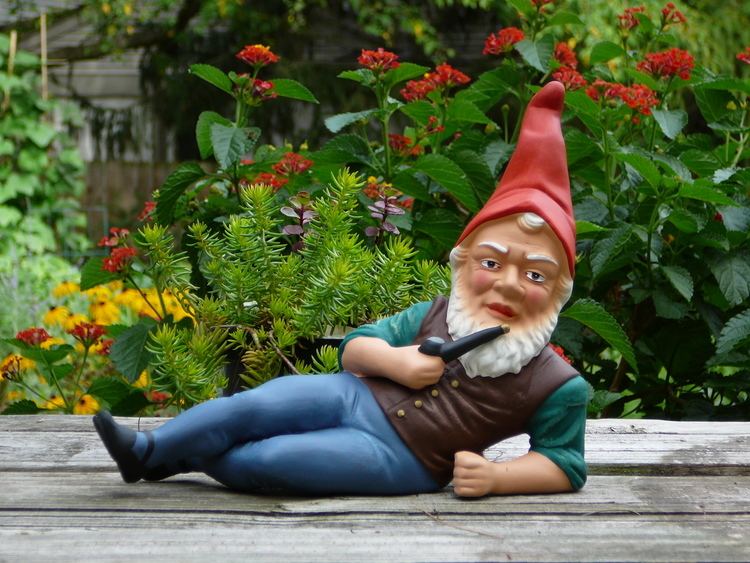 Paracelsus uses Gnomi as a synonym of Pygmæi, and classifies them as earth elementals. He describes them as two spans high, very reluctant to interact with humans, and able to move through solid earth as easily as humans move through air.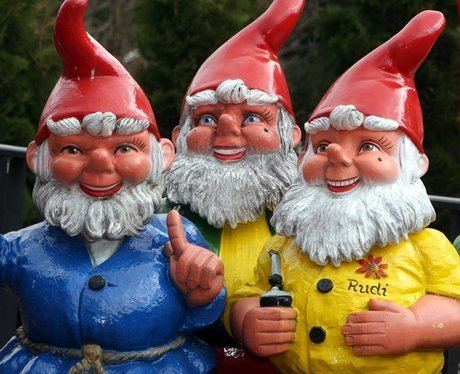 The chthonic, or earth-dwelling, spirit has precedents in numerous ancient and medieval mythologies, often guarding mines and precious underground treasures, notably in the Germanic dwarves and the Greek Chalybes, Telchines or Dactyls.
In Romanticism and modern fairy tales
The English word is attested from the early 18th century. Gnomes are used in Alexander Pope's "The Rape of the Lock". The creatures from this mock-epic are small, celestial creatures which were prudish women in their past-lives, and now spend all of eternity looking out for prudish women (in parallel to the guardian angels in Catholic belief). Other uses of the term gnome remain obscure until the early 19th century, when it is taken up by authors of Romanticist collections of fairy tales and becomes mostly synonymous with the older word goblin.
Pope's stated source, the French satire Comte de Gabalis (1670), used the term gnomide to refer to female gnomes (often "gnomid" in English translations).
In 19th century fiction, the chthonic gnome became a sort of antithesis to the more airy or luminous fairy. Nathaniel Hawthorne in Twice-Told Tales (1837) contrasts the two in "Small enough to be king of the fairies, and ugly enough to be king of the gnomes" (cited after OED). Similarly, gnomes are contrasted to elves, as in William Cullen Bryant's Little People of the Snow (1877), which has "let us have a tale of elves that ride by night, with jingling reins, or gnomes of the mine" (cited after OED).
One of the first movements in Mussorgsky's 1874 work Pictures at an Exhibition, named "Gnomus" (Latin for "The Gnome"), is written to sound as if a gnome is moving about, his movements constantly changing in speed.
Franz Hartmann in 1895 satirized materialism in an allegorical tale entitled Unter den Gnomen im Untersberg. The English translation appeared in 1896 as Among the Gnomes: An Occult Tale of Adventure in the Untersberg. In this story, the Gnomes are still clearly subterranean creatures, guarding treasures of gold within the Untersberg mountain.
As a figure of 19th century fairy tales, the term gnome became largely synonymous with other terms for "little people" by the 20th century, such as goblin, brownie, kobold, leprechaun, Heinzelmännchen and other instances of the "domestic spirit" type, losing its strict association with earth or the underground world.
Garden gnomes
After World War II (with early references, in ironic use, from the late 1930s) the diminutive figurines introduced as lawn ornaments during the 19th century came to be known as garden gnomes. The image of the gnome changed further during the 1960s to 1970s, when the first plastic garden gnomes were manufactured. These gnomes followed the style of the 1937 depiction of the seven dwarves in Snow White and the Seven Dwarfs by Disney. This "Disneyfied" image of the gnome was built upon by the illustrated children's book classic The Secret Book of Gnomes (1976), in the original Dutch Leven en werken van de Kabouter. Garden gnomes share a resemblance to the Scandinavian tomte and nisse, and the Swedish term "tomte" can be translated to "gnome" in English.
Garden Gnome Liberationists
Garden gnome liberationists such as the Gnome Liberation Front were introduced in France in 1997. They claim that Garden Gnomes deserve the same freedom that any other living creature would have. They are noted to have stolen hundreds of gnomes.
Gnome parades
Gnome parades are held annually at Atlanta's Inman Park Festival. Numerous one-off gnome parades have been held, including in Savannah, Georgia (April 2012) and Cleveland, Ohio (May 2011).
Metaphorical uses
The expression "Gnomes of Zürich", Swiss bankers pictured as diminutive creatures hoarding gold in subterranean vaults, was derived from a speech in 1956 by Harold Wilson, and gained currency in the 1960s (OED notes the New Statesman issue of 27 November 1964 as earliest attestation).
Architect Earl Young built a number of stone houses in Charlevoix, Michigan, that have been referred to as gnome homes.
A user of Wikipedia or any wiki who makes useful incremental edits without clamouring for attention is called a WikiGnome.
References
Gnome Wikipedia
(Text) CC BY-SA