Covid-19



Galty, Knockmealdown Mountains, Ballyhoura Mountains, Holy Cross Abbey, Rock of Cashel
The Glen of Aherlow (Irish: Gleann Eatharlaí) is a picturesque valley nestling between Slievenamuck and the Galtee Mountains in the western part of County Tipperary in Ireland. The principal village is Lisvarrinane or more commonly spelt Lisvernane with a hamlet at Rossadrehid where Aherlow creamery was located before its closure in the late 20th century. Other adjacent centres of population are the villages of Galbally on the western fringe, Kilross (on the north west front) and Bansha which commands the eastern approach. Across the northern flank of Slievenamuck lies Tipperary Town.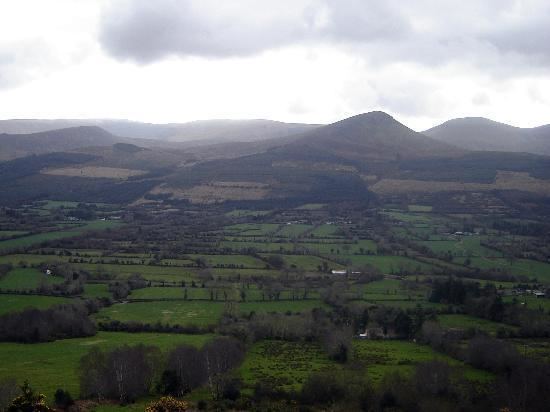 The tradition of Geoffrey Keating still lives on in the folklore of the Glen of Aherlow. Keating preached sermons there, receiving refuge and, according to tradition, lived in a cave for much of the time while on the run and compiling his magnum opus, Foras Feasa Ar Éirinn (c. 1634).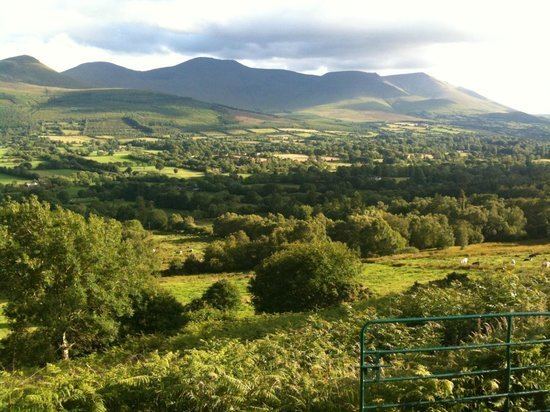 The picture below shows the view from the Christ the King statue which overlooks the valley that the Glen of Aherlow is situated in. 'Christ the King', constructed in 1950, is situated on Slievenamuck on the approach road to Tipperary Town. As Aherlow is quite scenic, the car park at 'Christ the King' is often full during the summer and offers beautiful views on a clear day. Tourism in the area is strong year-round but especially in summer. Those looking to balance a retreat in the countryside with access to historically important towns and villages can find their way to the glen.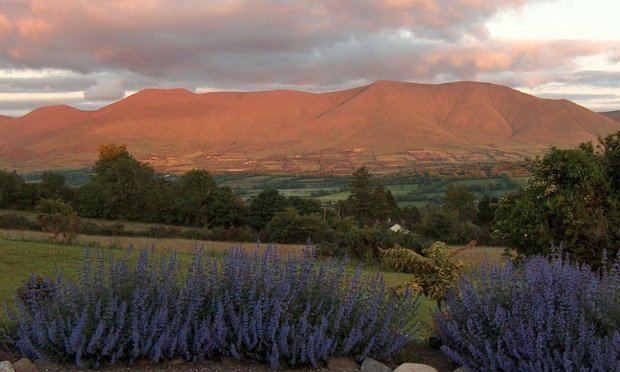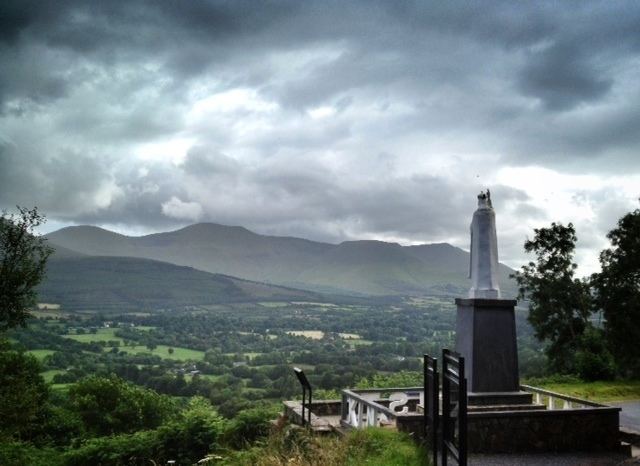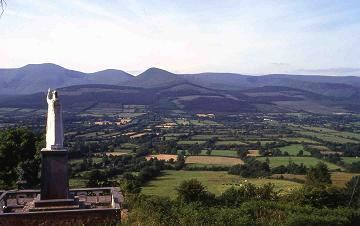 Glen of Aherlow Wikipedia