Philippines




112,247 (2007)


568.44 km2


Northern Mindanao




Stella Marie L. Guingona



Gingoog (Cebuano: Dakbayan sa Hingoog; Tagalog: Lungsod ng Hingoog) is a second class city in the Province of Misamis Oriental, Philippines. Like other municipalities in the Philippines that retained Spanish-based orthography, the city name is spelled as Gingoog but is pronounced as [hi?u?og] or /hee-ngu-og/ since it originated as a Manobo word. According to the 2010 census, the city has a population of 117,908 people.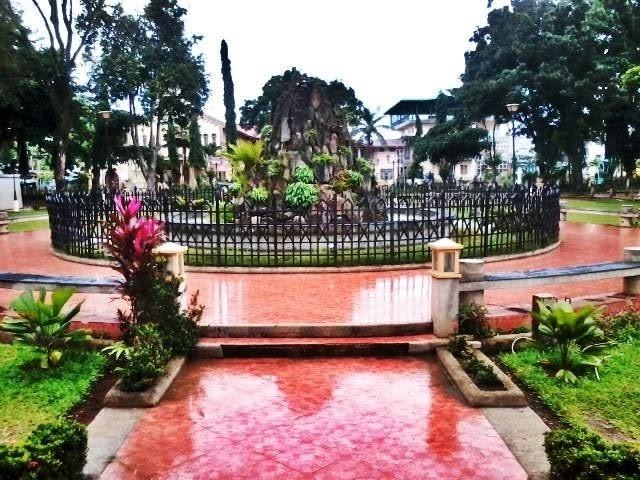 Gingoog is located in the Province of Misamis Oriental in the Northern Mindanao Region on Mindanao island. The city is approximately 122 kilometres (76 mi) east of Cagayan de Oro City and 74 kilometres (46 mi) west of Butuan City. It is bounded on the east by the Municipality of Magsaysay; on the west by the Municipality of Medina; on the south by the Municipality of Claveria; and on the north by Gingoog Bay. Its total land area is 56,844 hectares (140,460 acres).

The city was founded by Spanish missionaries in 1750. It was the oldest city in Misamis Oriental Province, even older than the provinces capital and economic hub, Cagayan de Oro, which was founded in 1871.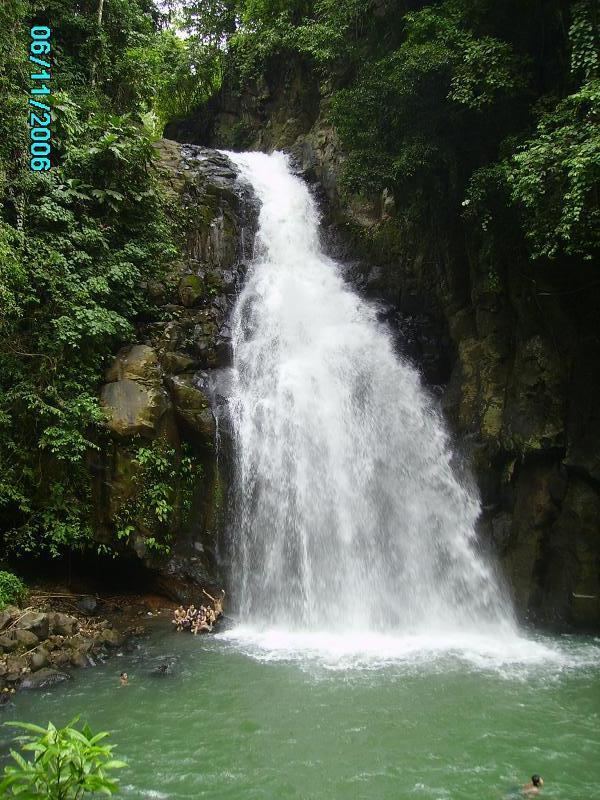 The term Gingoog originally came from the word "Hingoog", which means "Goodluck", from a Lumad tribe of Manobo who settled in the area. The word implies good fortune, thus Gingoog City means the City of Good Luck. The natives of this place are the ones with the family names of "Gingco", and "Gingoyon".
In 1957, the sitio of Binuangan was converted into a barrio known as Talisay.
The citys total income during year 2000 reached P296,731.65, of which 292,077.262.40 or 98.43% accrued in the General Fund while P4,653,809.25 or 1.5% accrued in the Special Education Fund. Comparatively, the 1999 income level of P250.64 Million has increased by P46.09 Million or 18.39%. The biggest bulk of the citys income was derived from tax revenues complementing around 95.5% of the total earnings of the year. One major component of this income class is the Internal Revenue Allotment (IRA) which contributed a total amount of P259.69 Million or 93.04%. Said IRA has increased by P37.43 Million or 16.83% against that of 1999. Local revenue contributed only 10.04% of the Citys total annual income.
Gingoog Wikipedia
(,)http://www.gingoog.gov.ph/wp-content/uploads/2015/01/HISTORICAL-BACKGROUND.jpg(,)http://www.zamboanga.com/z/images/a/a0/Tiklas_falls_gingoog_city.jpg(,)http://www.kagay-an.com/wp-content/uploads/2013/06/The-old-Kiosko-was-previously-called-the-Tribuna.jpg(,)http://i.ytimg.com/vi/zCa5mo78vdc/0.jpg
(,)http://2.bp.blogspot.com/-Jw3YzNclRvA/UvYv5AmS4ZI/AAAAAAAAADs/puaJM7WMo8s/s1600/575308_246111015560481_1655169082_n.jpg(,)http://1.bp.blogspot.com/-bqZR4HSRZjs/UvWt2kcltoI/AAAAAAAAAC8/SiLyCOGEVwI/s1600/Fruit_plaza_gingoog_city.jpg(,)http://4.bp.blogspot.com/-14i-g2p-8OU/UvXjtJuCSWI/AAAAAAAAADU/LoV4Uau7p0Y/s1600/1496756_280684795415611_417108697_n.jpg(,)http://4.bp.blogspot.com/-jO8aLjAAlNo/UvbdYx-cBVI/AAAAAAAAAMc/i-cQe5fFpc8/s1600/1187220_555980164467474_738698662_n.jpg(,)http://2.bp.blogspot.com/-6UCHZCSQpd8/UG7umcuAa2I/AAAAAAAABPA/z4PiRdVvi1U/s1600/Opao,%2BIsrael3-1-8.jpg(,)http://static.panoramio.com/photos/large/67779357.jpg(,)http://2.bp.blogspot.com/_qx7ryIMwYuA/TFLdos2L56I/AAAAAAAAC5s/vIuGGxwHXPs/s1600/DSC_2745%2Bcopy.jpg(,)http://www.philippinen-reisen.com/amain-en/files/7313/9437/4732/gingoog-tiklas-laawan-001.jpg(,)http://www.philippinen-reisen.com/amain-en/files/7613/9437/4780/gingoog-tiklas-laawan-002.jpg(,)http://mw2.google.com/mw-panoramio/photos/medium/30009300.jpg(,)http://mw2.google.com/mw-panoramio/photos/medium/96566194.jpg(,)http://mw2.google.com/mw-panoramio/photos/medium/24300709.jpg(,)http://mw2.google.com/mw-panoramio/photos/medium/11773896.jpg(,)http://mw2.google.com/mw-panoramio/photos/medium/56991770.jpg
(,)http://media-cdn.tripadvisor.com/media/photo-s/05/2a/a1/dd/europe-cuisine-restaurant.jpg(,)http://media-cdn.tripadvisor.com/media/photo-s/02/6a/9c/6b/filename-2012-04-03-19.jpg(,)http://media-cdn.tripadvisor.com/media/photo-s/02/6e/f9/48/front-enterance.jpg(,)http://media-cdn.tripadvisor.com/media/photo-s/02/71/3b/05/filename-2012-04-12-12.jpg(,)https://www.expatads.com/adpics1/2015/1/Pitza-Runner-Iloilo-Branch-A-New-Business-Opportunity-Robinson-Plaza-Branch54a8c4145d5fd01ca845.jpg(,)http://3.bp.blogspot.com/_2mVU5aEHwDk/TQEIopkM-RI/AAAAAAAAAGk/NeGLNXZD1o8/s1600/23.JPG(,)http://media-cdn.tripadvisor.com/media/photo-s/02/6e/d6/6b/filename-2012-04-12-13.jpg(,)http://www.mindanaoan.com/wp-content/uploads/2014/04/Edited-24forblog.jpg(,)http://cdn1.cashcashpinoy.com/upload/deals/201503/115946_1427188390_4546.jpg(,)http://mw2.google.com/mw-panoramio/photos/medium/100963250.jpg