Years active

1943–present







Full Name

Ghislaine Elizabeth Marie Therese Perreau-Saussine

Born

February 6, 1941 (age 82) (

1941-02-06

)

Los Angeles, California, U.S.

Occupation

Actress, stage director, drama teacher

Siblings

Peter Miles, Janine Perreau, Lauren Perreau

Spouse

Gene Harve deRuelle (m. 1970–2000), Emil Frank Gallo (m. 1960–1967)

Children

Anthony Gallo, Gina Gallo Paris, Danielle Elaina Bianco, Keith H. deRuelle

Movies

Has Anybody Seen My, Shadow on the Wall, Journey to the Center of Time, The Man in the Gray Flannel S, A Turtle's Tale: Sammy's




Similar People
Movie Legends - Gigi Perreau
Gigi Perreau (born February 6, 1941) is an American actress.
Contents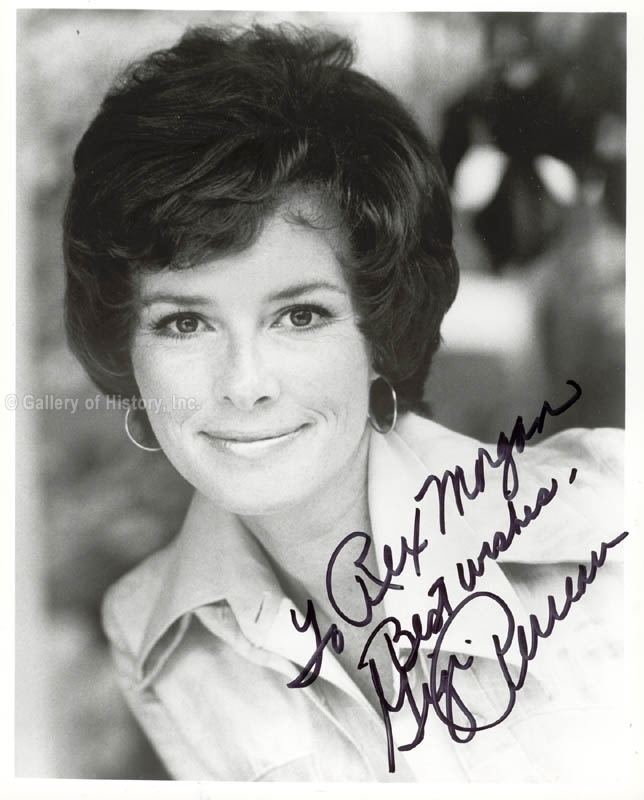 Meghan's former drama teacher defends Thomas Markle
Early years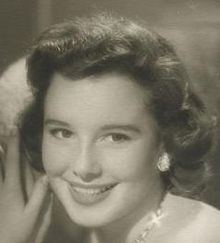 The daughter of Robert Perreau-Saussine and Eleanor Child Perreau-Saussine, she was born Ghislaine Elizabeth Marie Perreau-Saussine.
Career
Perreau achieved success as a child actress in a number of films. She got into the business quite by accident. Her older brother Gerald was trying out for the part of the title character's son in Madame Curie (1943). Because their mother could not find a babysitter, she took Gigi along. The two-year-old, who could speak French, got the (uncredited) part of Madame Curie's daughter Ève (while Gerald would have to wait a year to make his film debut in Passage to Marseille). She also played the daughter of Claude Rains and Bette Davis's characters in the 1944 film Mr. Skeffington (1944). In Shadow on the Wall (1950), she starred as the sole witness to a murder. As the "top child movie actress for 1951", the then ten-year-old was given the keys to the city of Pittsburgh by its mayor, David L. Lawrence, the youngest to be so honored.
However, her film career lost momentum as she grew up, so she turned to television. In 1959, she played a friend of character Mary Stone (Shelley Fabares) on ABC's The Donna Reed Show, and had a supporting role in the sitcom The Betty Hutton Show on CBS, with her brother Gerald. In 1960, Perreau and Robert Harland performed as Sara Lou and Lin Proctor, a young couple from the east who have eloped and are heading west, in the ABC western series Stagecoach West with Wayne Rogers and Robert Bray [episode "The Land Beyond" (S1:E2)]. Also in 1960, Perreau was cast as Julie Staunton in the episode "Flight from Terror" of the ABC adventure series The Islanders, set in the South Pacific. She was cast in two episodes, "Don Gringo" (1960) and "The Promise" (1961), of the Nick Adams' ABC western series, The Rebel. In 1961, she played Mary Bettelheim in the episode "The Twelfth Hour" of the ABC/Warner Brothers television crime drama The Roaring 20s. She was cast in a recurring role on ABC's Follow the Sun series from 1961–1962 as a secretary, Katherine Ann "Kathy" Richards. She guest starred on The Rifleman in 1960 and 1961. She made two guest appearances on Perry Mason: in 1958 as title character and defendant Doris Bannister in "The Case of the Desperate Daughter" and in 1964 as nurse Phyllis Clover in "The Case of the Sleepy Slayer." In 1964, she also co-starred as Lucy, a beleaguered homesteader, on an episode of Gunsmoke titled "Chicken" [S10:E11]. In 1970, she appeared on The Brady Bunch ["The Undergraduate" (S1:E17)] as a math teacher who becomes the object of puppy love by Greg Brady, one of her students.
In the new millennium, she provided her voice in the animated films Fly Me to the Moon (2008) and A Turtle's Tale: Sammy's Adventures (2010), and acted in Time Again (2011).
Affiliations
Perreau is an alumna of Immaculate Heart High School in Los Angeles and has taught drama classes there. As of 2010, she is a member of the board of directors of both the Donna Reed Foundation for the Performing Arts and the Will Geer Theatricum Botanicum and is the vice-president of the Drama Teachers Association of Southern California.
Honors
On February 8, 1960, Perreau was awarded a star on the Hollywood Walk of Fame for her work in television.
On March 14, 1998, she was honored by the Young Artist Foundation with its Former Child Star "Lifetime Achievement" Award in recognition of her outstanding achievements within the entertainment industry as a child actress.
Personal life
Perreau's elder brother Gerald (stage name Peter Miles) and, to a lesser extent, her younger sisters Janine and Lauren, also had a measure of success in film and on television. Gigi and Janine portrayed sisters on screen in Week-End with Father (1951).
Perreau, 19, married 35-year-old Emil Frank Gallo, a business executive in 1960; it was the first marriage for both parties. They had two children: Gina Maria Gallo Paris, a filmmaker, and Robert Anthony Gallo, a guitarist. They divorced in 1967.
She wed Gene Harve deRuelle in 1970, a production manager and son of director Harve Foster, with whom she had two additional children: Danielle deRuelle Bianco and Keith deRuelle. Her second marriage ended in 2000.
Filmography
Actress
2016
Crash: The Animated Series (TV Series short)
as
Grandma Swift
- Crash & The Carpool Kids (2020) - Grandma Swift (voice)
- The Carpool Kids (2018) - Grandma Swift (voice)
- Cracking the Case (2016) - Grandma Swift (voice)
- The Cell (2016) - Grandma Swift (voice)
2019
The Barefoot Spirit (Video)
as
Mabel Hurd (voice)
2017
Crash: The Animated Movie
as
Grandma Swift (voice)
2010
A Turtle's Tale: Sammy's Adventures
as
Whale (voice)
2007
Fly Me to the Moon 3D
as
Amelia (voice, uncredited)
1977
High Seas Hijack
as
Patricia Haber (English version only)
1974
Adam-12 (TV Series)
as
Iris Cooley
- Credit Risk (1974) - Iris Cooley
1970
The Brady Bunch (TV Series)
as
Miss Linda O'Hara
- The Undergraduate (1970) - Miss Linda O'Hara
1967
Journey to the Center of Time
as
Karen White
1967
Insight (TV Series)
as
Gin
- Fat Hands and a Diamond Ring (1967) - Gin
1967
Hell on Wheels
as
Sue Robbins
1967
Iron Horse (TV Series)
as
Teresa Santandor
- Death by Triangulation (1967) - Teresa Santandor
1966
Tarzan (TV Series)
as
Sheri Kapinski
- The Prodigal Puma (1966) - Sheri Kapinski
1966
Gomer Pyle: USMC (TV Series)
as
Rosa Lombardi
- Arrivederci, Gomer (1966) - Rosa Lombardi
1965
My Three Sons (TV Series)
as
Polly Andrews
- Be My Guest (1965) - Polly Andrews
1965
Many Happy Returns (TV Series)
as
Jennifer Rogers
- The Diamond (1965) - Jennifer Rogers
1964
Gunsmoke (TV Series)
as
Lucy
- Chicken (1964) - Lucy
1958
Perry Mason (TV Series)
as
Phyllis Clover / Doris Bannister
- The Case of the Sleepy Slayer (1964) - Phyllis Clover
- The Case of the Desperate Daughter (1958) - Doris Bannister
1964
Lassie (TV Series)
as
Jeannie Baldwin
- The Disappearance: Part 5 (1964) - Jeannie Baldwin
- The Disappearance: Part 4 (1964) - Jeannie Baldwin
1961
Follow the Sun (TV Series)
as
Kathy Richards
- Chalk One Up for Johnny (1962) - Kathy Richards
- Run, Clown, Run (1962) - Kathy Richards
- Not Aunt Charlotte! (1962) - Kathy Richards
- A Ghost in Her Gazebo (1962) - Kathy Richards (credit only)
- The Inhuman Equation (1962) - Kathy Richards (credit only)
- Marine of the Month (1962) - Kathy Richards
- A Choice of Weapons (1962) - Kathy Richards
- The Irresistible Miss Bullfinch (1962) - Kathy Richards
- Annie Beeler's Place (1962) - Kathy Richards
- The Dumbest Blonde (1962) - Kathy Richards (credit only)
- Sergeant Kolchak Fades Away (1962) - Kathy Richards
- Ghost Story (1962) - Kathy Richards
- The Last of the Big Spenders (1962) - Kathy Richards
- Chicago Style (1962) - Kathy Richards
- The Girl from the Brandenburg Gate (1961) - Kathy Richards
- Mele Kalikimaka to You (1961) - Kathy Richards
- The Far End of Nowhere (1961) - Kathy Richards (credit only)
- Conspiracy of Silence (1961) - Kathy Richards
- The Primitive Clay (1961) - Kathy Richards
- Night Song (1961) - Kathy Richards (credit only)
- Little Girl Lost (1961) - Kathy Richards
- The Hunters (1961) - Kathy Richards (credit only)
- The Longest Crap Game in History (1961) - Kathy Richards
- Another Part of the Jungle (1961) - Kathy Richards (credit only)
- Busman's Holiday (1961) - Kathy Richards
- The Woman Who Never Was (1961) - Kathy Richards
- Journey Into Darkness (1961) - Kathy Richards
- The Highest Wall (1961) - Kathy Richards
- Cry Fraud (1961) - Kathy Richards
- A Rage for Justice (1961) - Kathy Richards
1961
Tammy Tell Me True
as
Rita
1960
The Rifleman (TV Series)
as
Carrie Battle / Heller Chase
- Death Trap (1961) - Carrie Battle
- Heller (1960) - Heller Chase
1961
The Case of the Dangerous Robin (TV Series)
as
Girl
- Design for Death (1961) - Girl
1961
Hawaiian Eye (TV Series)
as
Tina Robertson
- It Ain't Cricket (1961) - Tina Robertson
1961
Surfside 6 (TV Series)
as
Robin Phillips
- Spring Training (1961) - Robin Phillips
1961
The Roaring 20's (TV Series)
as
Mary Bettelheim
- The Twelfth Hour (1961) - Mary Bettelheim
1961
Look in Any Window
as
Eileen Lowell (as Gigi Pereau)
1961
The Americans (TV Series)
- Harper's Ferry (1961)
1960
The Rebel (TV Series)
as
Laurie Buford / Demetria Angelica
- The Promise (1961) - Laurie Buford
- Don Gringo (1960) - Demetria Angelica
1954
The Christophers (TV Series)
- Parents Lead the Way (1960)
- Bring Out Their Greatness (1958)
- Changing the World Through the Housewife (1954)
1960
Rawhide (TV Series)
as
Sister Joan
- Incident at Poco Tiempo (1960) - Sister Joan
1960
Laramie (TV Series)
as
Celie Bronson
- The Dark Trail (1960) - Celie Bronson
1960
Stagecoach West (TV Series)
as
Sarah Lou Proctor
- The Land Beyond (1960) - Sarah Lou Proctor
1960
The Islanders (TV Series)
as
Julie Staunton
- Flight from Terror (1960) - Julie Staunton
1959
The Betty Hutton Show (TV Series)
as
Pat Strickland
- Goldie on 'Face to Face' (1960) - Pat Strickland
- Goldie Without Men (1960) - Pat Strickland
- The Flashback Story (1960) - Pat Strickland
- Gullible Goldie (1960) - Pat Strickland
- Daddy Goldie (1960) - Pat Strickland
- Goldie Meets Mike (1960) - Pat Strickland
- The Seaton Story (1960) - Pat Strickland
- Goldie and the Tycoon (1960) - Pat Strickland
- Love Comes to Goldie (1960) - Pat Strickland
- Goldie Goes to Court (1959) - Pat Strickland
- The Christmas Story (1959) - Pat Strickland
- Jenny (1959) - Pat Strickland
- Art for Goldie's Sake (1959) - Pat Strickland
- Goldie Goes Broke (1959) - Pat Strickland
- Goldie Goes to a Dog Show (1959) - Pat Strickland
- Goldie and the 400 (1959) - Pat Strickland
- Goldie Crosses the Tracks (1959) - Pat Strickland
1960
The Detectives (TV Series)
as
Gloria
- The Prowler (1960) - Gloria
1959
Alfred Hitchcock Presents (TV Series)
as
Gloria Barnes
- Graduating Class (1959) - Gloria Barnes
1959
Girls Town
as
Serafina Garcia
1959
The Donna Reed Show (TV Series)
as
Cathy Robinson
- Mary's Campaign (1959) - Cathy Robinson
1958
Wild Heritage
as
Missouri Breslin
1958
Whirlybirds (TV Series)
as
Diane
- Two Came Back (1958) - Diane
1958
The Cool and the Crazy
as
Amy
1954
The Ford Television Theatre (TV Series)
as
Emily / Sylvia Raleigh
- The Lie (1957) - Emily
- The Unbroken Promise (1954) - Sylvia Raleigh
1956
Dance with Me, Henry
as
Shelley
1956
Ethel Barrymore Theater (TV Series)
- The Peabody's (1956)
1956
Studio One (TV Series)
as
Jean
- I Do (1956) - Jean
1956
The Man in the Gray Flannel Suit
as
Susan Hopkins
1956
Celebrity Playhouse (TV Series)
as
Jeannie Fraser
- More Than Kin (1956) - Jeannie Fraser
1956
Climax! (TV Series)
as
Laurette Bradshaw
- The Secret of River Lane (1956) - Laurette Bradshaw
1956
There's Always Tomorrow
as
Ellen Groves
1955
Four Star Playhouse (TV Series)
as
Carlotta
- The Wild Bunch (1955) - Carlotta
1954
Mayor of the Town (TV Series)
as
Claudia
- Love Is So Young (1954) - Claudia
1954
Your Play Time (TV Series)
- Flight from Home (1954)
1954
Lux Video Theatre (TV Series)
as
Phyllis
- The Girl Who Couldn't Cry (1954) - Phyllis
1953
Crown Theatre with Gloria Swanson (TV Series)
- Was It Red? (1953)
1953
Chevron Theatre (TV Series)
- Goodbye to the Clown (1953)
1953
General Electric Theater (TV Series)
- Hired Mother (1953)
1952
Bonzo Goes to College
as
Betsy Drew
1952
Has Anybody Seen My Gal
as
Roberta Blaisdell
1951
Week-End with Father
as
Anne Stubbs
1951
The Lady Pays Off
as
Diana Braddock
1951
Reunion in Reno
as
Margaret 'Maggie' Angeline Linaker
1950
For Heaven's Sake
as
Item
1950
Never a Dull Moment
as
Tina
1950
Shadow on the Wall
as
Susan Starrling
1949
My Foolish Heart
as
Ramona
1949
Song of Surrender
as
Faith Beecham
1949
Roseanna McCoy
as
Allifair McCoy
1948
Enchantment
as
Lark as a Child
1948
The Sainted Sisters
as
Beasley girl (uncredited)
1947
Green Dolphin Street
as
Veronica
1947
Song of Love
as
Julie Schumann
1947
High Barbaree
as
Nancy - Age 5 (uncredited)
1946
Alias Mr. Twilight
as
Susan Holden (as Gi-Gi Perreau)
1946
To Each His Own
as
Virgie Ingham (uncredited)
1945
Yolanda and the Thief
as
Gigi (as Ghislaine Perreau)
1945
Voice of the Whistler
as
Bobbie (uncredited)
1945
God Is My Co-Pilot
as
Robin Lee Scott (uncredited)
1944
Dark Waters
as
Yvette Boudreaux (uncredited)
1944
The Master Race
as
Baby (as Ghislaine Perreau)
1944
The Seventh Cross
as
Annie Roeder (uncredited)
1944
Mr. Skeffington
as
Fanny at Age 2 (uncredited)
1944
Two Girls and a Sailor
as
Jean - Age 2½ (uncredited)
1943
Madame Curie
as
Eve at 18 Months (uncredited)
Soundtrack
1958
Wild Heritage (performer: "When Johnny Comes Marching Home", "Abide With Me")
1956
Dance with Me, Henry (performer: "Libiamo ne' lieti calici" (aka Drinking Song))
1952
Has Anybody Seen My Gal (performer: "When the Red, Red, Robin Comes Bob, Bob, Bobbin' Along", "The Charleston" - uncredited)
Thanks
2008
So Many Years Later... - Pat Crowley and Gigi Perreau on Douglas Sirk's There's Always Tomorrow (Video documentary short) (special thanks)
Self
2021
The Sherwood Shakeup (TV Series)
as
Self - Special Guest
- Fighting Back Against Distracted Driving with the Team Behind "Crash: The Animated Series" (2022) - Self - Special Guest
- Gigi Perreau "Growing Up in Tinseltown" (2021) - Self - Special Guest
2020
Thomas Markle: My Story (TV Movie documentary)
as
Self
2018
Find Your Future Reality (TV Series)
as
Self
- Gigi Perreau and Jimmy Hunt (2018) - Self
2018
ITV Evening News (TV Series)
as
Self - Meghan Markle's Former Drama Teacher
- Episode dated 17 May 2018 (2018) - Self - Meghan Markle's Former Drama Teacher
2017
When Harry Met Meghan: A Royal Romance (TV Movie documentary)
as
Self - Actor and Drama Teacher
2011
Stu's Show (Podcast Series)
as
Self - Guest
- Gigi Perreau (2011) - Self - Guest
2008
So Many Years Later... - Pat Crowley and Gigi Perreau on Douglas Sirk's There's Always Tomorrow (Video documentary short)
as
Self
2008
Fun on the Lot: Remembering 'Has Anybody Seen My Gal' (Documentary short)
as
Self
1966
Gypsy (TV Series)
as
Self - actress
- Leslie Uggams, Gigi Perreau, Aleene Jackson (1966) - Self - actress
1965
Screen Test! (TV Series)
as
Self
- Marshall Thompson/Gigi Perreau (1965) - Self
1961
Here's Hollywood (TV Series)
as
Self
- Episode #1.77 (1961) - Self
References
Gigi Perreau Wikipedia
(Text) CC BY-SA