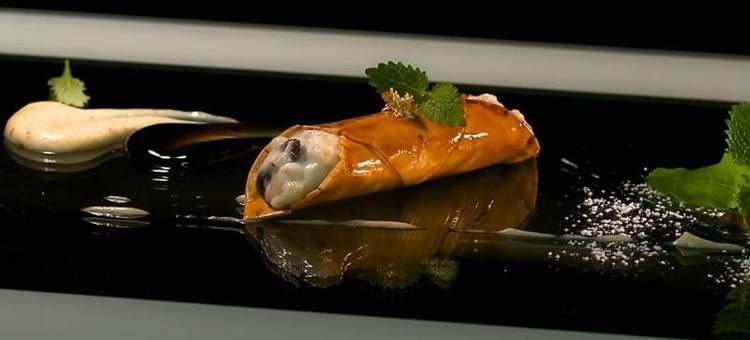 Gianfranco Chiarini was born in Ferrara, Italy and raised in a multicultural environment with Italian-Colombian origins, growing up between Italy, Venezuela and the United States. Chiarini was born to Luciano Chiarini Toselli, a marketing professional and Leonor Gonzales de Chiarini an interior designer.
On September 7, 2010, Chiarini married Anna Kinga Jarosławska, now Anna Chiarini, born in Słupsk, Poland, a Media studies and Italian literature graduate at the University of Hamburg, Germany. They currently reside in their farm, located in city of Heeswijk-Dinther in the Netherlands.
Chiarini played music in his earlier years, first as a rock singer in pubs and nightclubs opening for American rock bands. Later he became a singer with the salsa band Barranco Mix. The band played in the Johnny Canales show in Corpus Christi, Texas with Queen of Tejano, Selena and contemporary rock band Maná. Barranco also became the opening band at the Feria de Cali in Colombia where many Latin-American singers have performed. Chiarini performed as one of the lead vocalists of the band from 1993–1996, until he decided to continue his career as a chef.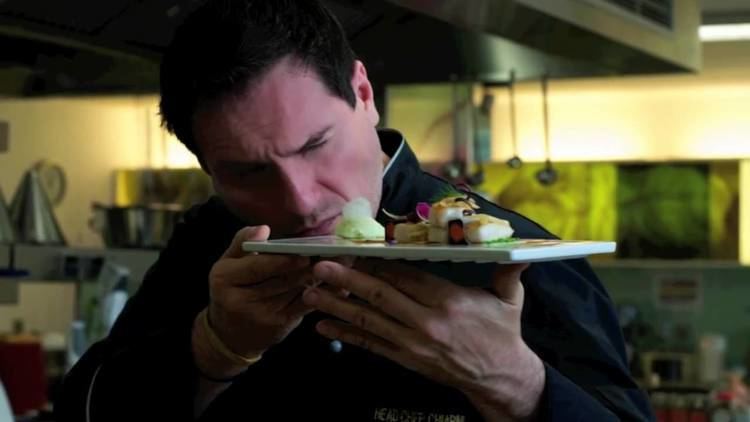 In 1986, Chiarini enrolled in the Instituto de Alta Gastronomia de Caracas, Venezuela, which has since been closed. During this time Chiarini studied and worked in several restaurants.
In 1996, Chiarini returned to the United States where he enrolled at the Pittsburgh Culinary Institute and pursued culinary studies while gaining practical experience in restaurants, dividing his weekends learning banqueting techniques from the back of the house to the front of the house.
After completing his degree at the Pittsburgh Culinary Institute, he moved to France where he enrolled at Le Cordon Bleu Paris.
While at Le Cordon Bleu he worked at Michelin restaurants under master chefs like Alain Dutournier chef/owner of Carré des Feuillants, and later while in Rome, Italy working under Executive Chef Heinz Beck at La Pergola Restaurant. Back in his hometown of Ferrara, Italy Chiarini worked as a sous chef at Antichi Sapori and Hostaria Savonarola. He later moved to Germany where he was offered the opportunity to run the kitchen along with the Executive Chef and owner, S. Leypold, at The Pirsch Mühle.
In 2000, Chiarini moved to the Middle East where he took a position as a consultant at Intercontinental Hotels, Oman. He also consulted for Al Bustan Palace and Shangri-La Hotels. Later he moved to Bahrain, and developed culinary concepts for Mövenpick and Marriott hotels. In Kuwait he became executive chef for the Courtyard Deluxe Edition of Marriott Hotels. He established the signature and deluxe Nord-Italian specialties restaurant Il Forno and two Chaines des Rotisseurs.
In Kuwait, Chiarini prepared dinners for the late Highness Sheikh Jaber Al-Ahmad Al-Jaber Al-Sabah and his family. He also became a TV chef with broadcasting channel Al Rai TV where he participated in more than 50 cooking shows.
Chiarini worked in Spain, the U.K. and Ireland as well as Africa, Asia, Australia, New Zealand and Oceania. In Africa Chiarini worked for the Starwood hotels chain at the Sheraton Luxury Collection in Addis Abeba, Ethiopia. In Ethiopia, Chiarini served a former U.S. President, the president of Israel Shimon Peres, Presidents of the (AU) African Union, and Egyptian ex-President Hosni Mubarak.
His time in Asia was spent learning about the food and culture, giving him an appreciation and understanding of the Asian culture. Countries like China, Korea, Cambodia, Vietnam, Thailand, Malaysia, Singapore, and the Philippines have assisted him in developing new culinary fusion cuisine.
In 2009, Chiarini joined as Europe, Middle East and Africa culinary director for one of the biggest food ingredients and starch manufacturers of the world. Although he eventually did separate from the company in 2011, he still remains their Senior Executive Culinary consultant for the EMEA regions.
In 2010, Chiarini published his first cookbook, The New Renaissance of Italian Fusion Cuisine 1.0 (The Emerald Book). The Australian food, wine and travel authority, VisitVineyards.com placed Chiarini's book in first position for the best top twelve, and most beautiful culinary books for the 2010–2011 year in conjunction with the current culinary cook book from Noma Restaurant. Noma is currently rated as the best restaurant in the world, according to the Huffington Post, San Pellegrino's 50 Best Restaurants and Restaurant Magazine's Top 50.
In January 2011, Chiarini was featured as Star chef in 8 Magazine (Thamāniya) from Saudi Arabia.
May 1, 2011, Chiarini is invited to appear on Turkish CNN where he is interviewed by CNN reporter Pinar Esen regarding the Trilogy series of his books "The New Renaissance of Italian Fusion Cuisine 1.0. The interview succeeds the premier wine event "Kayra Terra Wines and Food Festival" in Istanbul, Turkey where Chiarini is guest Chef. The event included a Michelin Gala seven course menu assembled for VIP personalities at the Italian restaurant Mia Mensa, one of Istanbul's most popular restaurants since inception. The annual event brings together world-famous chefs and wine lovers at the "World Cuisine with Terra" which shares a unique harmony of wine with world cuisine.
On June 4, 2011, Chiarini launches the first upscale Italian restaurant in Kolkata, India, Casa Toscana. Upon completing the opening of Casa Toscana, Chiarini bids farewell to India inviting Kolkata's prominent to a lavish dining experience at Afraa; Kolkota's first corporate lounge and restaurant.
The dinner included a small proprietary guest list including Beth Payne, U.S. Consul General Kolkata, India; well-known industrialist Harsh Neotia and celebrity wife Madhu Neotia; Indian fashion designer Anamika Khanna; couture jeweler Raj Mahtani as well as other affluent Bengali citizens.
In October 2011, Chef Chiarini published Ferrara the Hidden Culinary Jewel. The cookbook encompasses the history of Ferrarese cuisine from the medieval era of the small, and quaint village of Ferrara, Italy.
In November 2011, the Chef completed the second book of his trilogy titled "The Pearl", the first being "The Emerald". The concept of the trilogies is to blend Italian recipes with world cuisine, keeping intact the classics and implementing a rebirth of Italian fusion cuisine. The Pearl was nominated as a possible recipient of the Gourmand World Cookbook Awards for 2011, held annually in Paris each spring.
Chef Chiarini has worked as Executive Culinary Consultant for the Asian chain Ka Hospitality and Franchises, which are part of the Badasaab group, a multimillion-dollar corporation. Ka Hospitality is inclusive of the Michelin rated Hakkasan Restaurants and Yauatcha, with one of its first upscale restaurants located in Mumbai, India.
In June 26, 2012, Chef Gianfranco Chiarini was honored with the once in a lifetime chance to have his second book "The Pearl" of the trilogy The New Renaissance of Italian Fusion Cuisine, blessed and signed by the hand of the "Master of All Masters" the legendary Paul Bocuse.
In October 2012 Chef Gianfranco Chiarini and the German leader in Flavors, Aromas and Fragrances "Symrise" created a global alliance where Chef Chiarini consults and assists Symrise with valuable culinary and trends information utilizing Chef Chiarini's giant network of 15.000+ chefs in all six continents. The biggest known network of culinary professionals worldwide.
In November 2012 chef Chiarini and his Culinary Global team finished in the city of Quito, Ecuador "The Ruby" the last and final book of his world acclaimed trilogy " The New Renaissance of Italian Fusion Cuisine", available worldwide.
In December 2012, Chef Chiarini visits Colombia, where he has created an alliance of local star chefs and media to start activities of investigation, research and development in what could be the newest discovery of Amazonian and Andino raw products and ingredients unknown yet to the culinary global arena.
Currently Chef Chiarini performs services as a consultant to the biggest and most important Natural and E-numbers free food manufacturer and ready meals producer of the Netherlands "Henri".