The script was written by Evan Jones and Ernest Tidyman (uncredited) with additional dialogue by Spike Milligan. The film was produced by Thomas Clyde and Gareth Wigan with cinematography by Michael Reed and Larry Pizer. The title and some of the plot details are based on the book of the same title by Newbery Medal-winning children's author Sid Fleischman.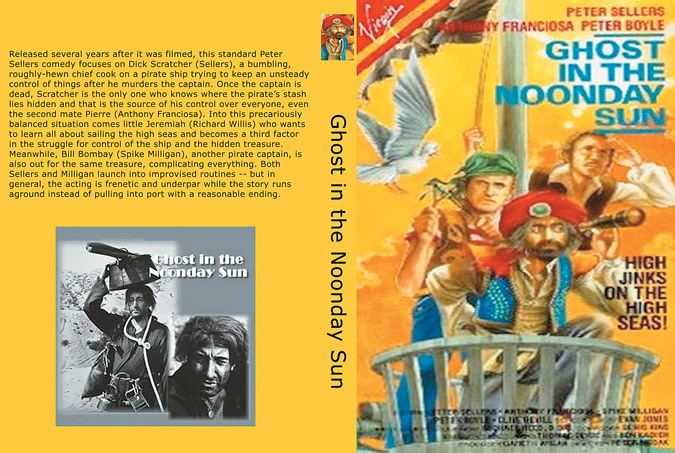 Pirate captain Ras Mohammed (Peter Boyle), accompanied by his incompetent Irish cook Dick Scratcher (Peter Sellers) and three crewmen, buries three chests of treasure on an unnamed island. Scratcher then kills the captain and three crewmen. He returns to the pirate ship and proclaims himself the new captain as only he knows the location of the treasure. He soon discovers his predecessor's treasure map was drawn in invisible ink.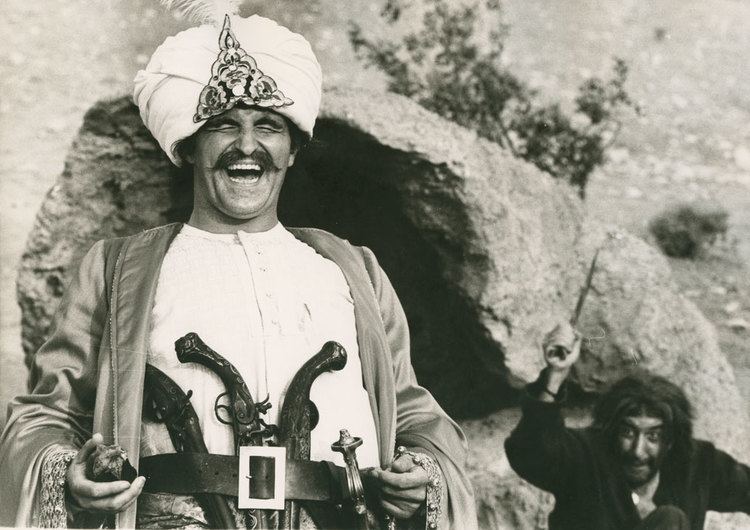 Fourteen years later, the pirate ship reaches Ireland, although Scratcher believes they are on a Greek island. The crew behaves gluttonously, with the exception of the debonair and cerebral Pierre Rodriquez (Anthony Franciosa). They abduct an Irish boy, Jeremiah (Richard Willis), whom Scratcher believes can see ghosts and will therefore be able to contact Ras Mohammed's ghost for directions to the treasure. After seeing off the British Navy by posing as Portuguese fishermen suffering the "red plague", the pirates sail to Algiers, where Jeremiah is taken prisoner. The pirates encounter Scratcher's old friend Billy Bombay (Spike Milligan) and later release Jeremiah. After threats of mutiny by a pirate named Abdullah (Thomas Baptiste), the pirates end up back at the island of buried treasure. They dig up Billy Bombay's treasure chest of silver cannonballs and fire them at Billy Bombay and his six brothers, leaving only Billy alive. Separately, Pierre, Jeremiah and Abdullah discover Ras Mohammed's treasure. The film ends with Scratcher buried up to his neck in sand, while Billy Bombay is tied to a tree, and the two shout insults at each other.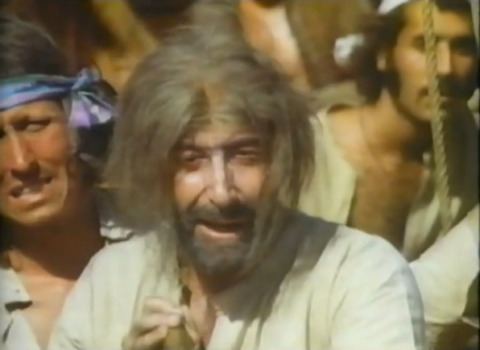 The film's opening seven-minute prologue is shot in the style of a black and white silent movie, complete with caption cards.
Sellers' onetime Goon Show colleague Spike Milligan appears halfway through the film and worked on revisions to the script. This results in some Goonish style banter and effects, such as sped-up film, dialogue and sound effects. When Scratcher and Billy Bombay meet, Millgan says to camera, "It's that smelly old sea-goon, Dick Scratcher" - an apparent reference to the Goon Show character Ned Seagoon.
Peter Sellers as Dick Scratcher
Anthony Franciosa as Pierre Rodriguez
Spike Milligan as Bill Bombay
Clive Revill as Bey of Algiers
Peter Boyle as Ras Mohammed
Richard Willis as Jeremiah
James Villiers as Parsely-Frack
Rosemary Leach as Kate
Thomas Baptiste as Abdullah
Murray Melvin as Hamldon
Bill Kerr as Giacomo
The film was shot in and off the coast of Kyrenia, Cyprus, and at Bray International Studios in Maidenhead, England. Peter Sellers arrived on location displaying strange behavior, attributed to his break-up with Liza Minnelli. Shortly after filming began, Sellers began to lose confidence in the project and when Spike Milligan arrived to shoot his scenes, Sellers asked him to assess the footage that had been shot thus far. Milligan was unimpressed, which led to Sellers trying to convince Peter Medak to get the production shut down. Medak refused. Sellers subsequently became deliberately uncooperative and would often pretend to be sick, only to be later spotted water-skiing the same day. Sellers caused further upset by agreeing to shoot a cigarette commercial during one of the few off-days in the filming schedule, drafting in an unwilling Peter Medak to direct it, and then on the day refusing to be filmed holding the cigarette packet because he claimed to be the chairman of the Anti-Smoking League.
Sellers had personally invited British cinematographer Larry Pizer to shoot the film, only to later fire him after a party once production had commenced. Sellers also fought on set with co-star Tony Franciosa. After the final scene was filmed, involving Sellers and Milligan both being physically restrained, the crew forced them to listen to a song detailing the production's woes.
The film was shot in 1973, although the copyright notice in the opening credits is for 1974. Columbia Pictures deemed the film not worthy of cinematic release. It was later released on Betamax and VHS home video in 1985. The film was released on DVD in 2016.
In 2016, it was announced that Peter Medak was directing a feature-length documentary about the ill-fated production, called The Ghost of Peter Sellers. It is due for release in 2017.