8.2

/

10

Alchetron

Rate This





Created by

Zak Bagans Nick Groff




First episode date

17 October 2008




Program creators

Zak Bagans, Nick Groff






Genre

Paranormal, Drama




No. of seasons

13




Networks

Travel Channel, Really






Written by

Zak Bagans Devin Lawrence Jeff Belanger




Starring

Zak Bagans Aaron Goodwin Billy Tolley Jay Wasley Nick Groff (Seasons 1-10)




No. of episodes

160 (plus the 30 specials not included in list) (list of episodes)




Cast

Zak Bagans, Billy Tolley, Jay Wasley, Aaron Goodwin, Nick Groff




Profiles




Facebook

Twitter
The untold truth of ghost adventures
Ghost Adventures is an American television series about the paranormal that premiered on October 17, 2008, on the Travel Channel. Produced by MY-Tupelo Entertainment (a merger of MY Entertainment and Tupelo-Honey Productions), the program follows ghost hunters Zak Bagans, Nick Groff (seasons 1-10), and Aaron Goodwin as they investigate locations that are reported to be haunted. The show is introduced and narrated by Zak Bagans.
Contents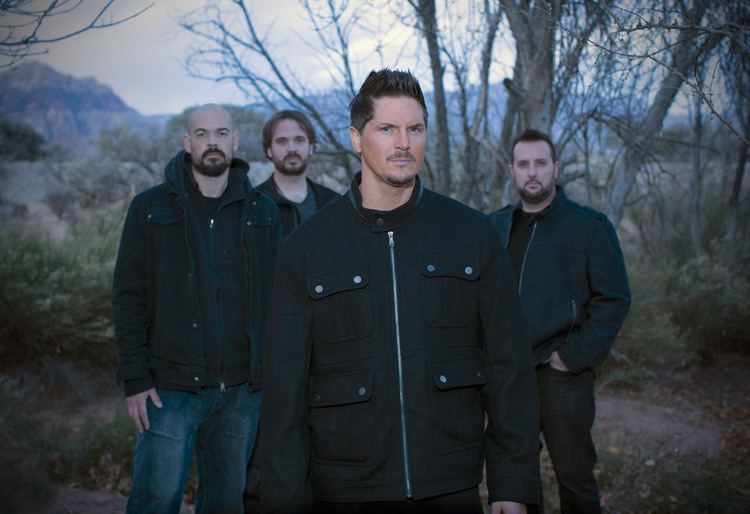 Opening Introduction: (narrated by Zak Bagans)
(Preamble: Some people believe in ghosts. Some people don't.)
Origins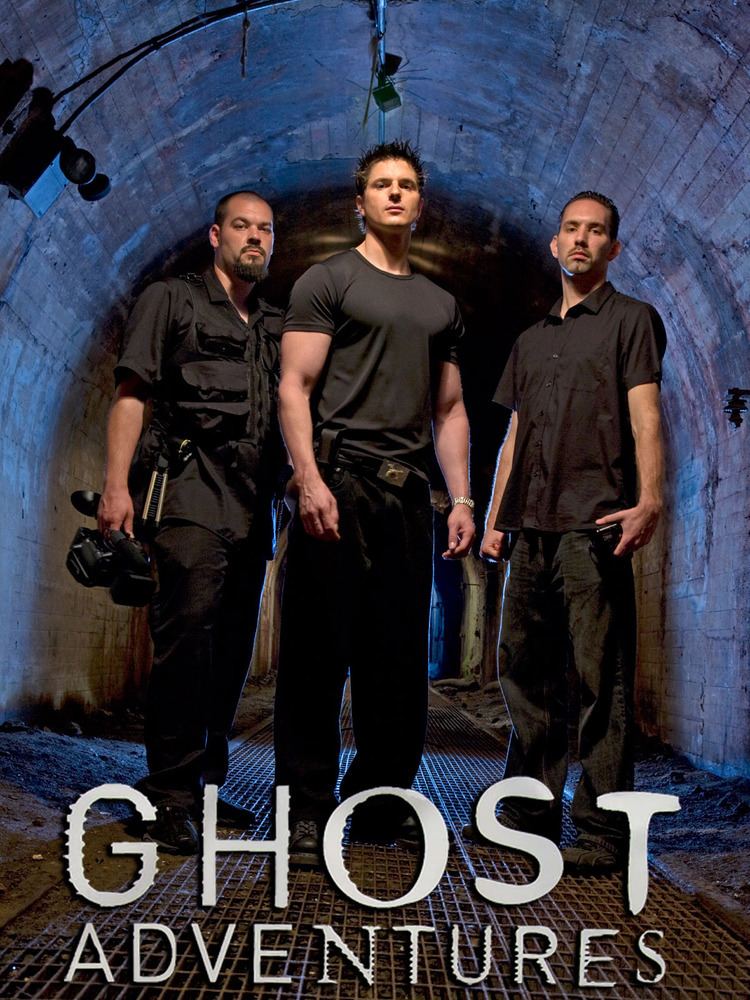 Ghost Adventures began as an independent film, produced in a documentary style. It was filmed in 2004 and produced by 4Reel Productions in 2006. The Syfy Channel premiered 4Reel's Ghost Adventures on July 25, 2007. The documentary centered on the trio's investigation of alleged paranormal activity in and around Virginia City, Nevada. The crew returned there during the series' fifth season. The film also featured the Goldfield Hotel in Goldfield, Nevada, to which the crew later returned during the series' fourth and seventh seasons and caught more substantial evidence. The documentary was released on DVD by Echo Bridge Home Entertainment on October 5, 2010.
Summary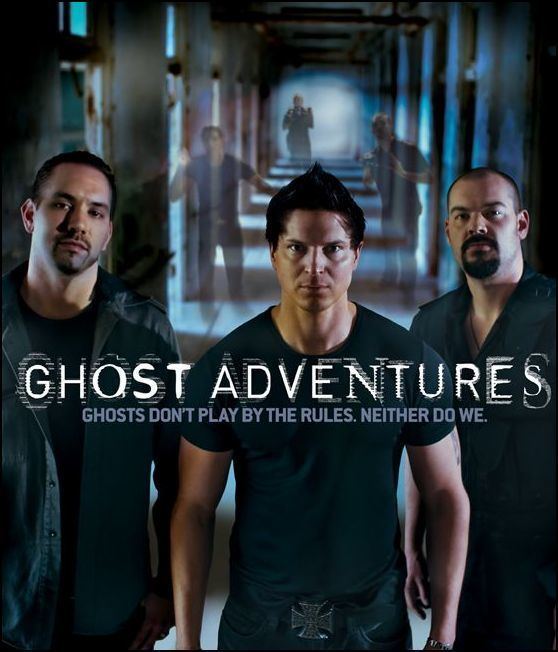 Zak Bagans, Nick Groff (Seasons 1-10), Aaron Goodwin, Billy Tolley, and Jay Wasley investigate reportedly haunted locations, hoping to collect visual or auditory evidence of paranormal activity. Each episode begins with the crew touring the investigation site with its owners or caretakers. These introductions typically include Bagans's voice-overs of the site's history as well as interviews with people who claim to have witnessed paranormal phenomena there. On the basis of these interviews, the crew place X's with black or gray tape at the sites of some serious alleged paranormal activity. They later return to these spots in order to set up static night-vision cameras to try and film it happening.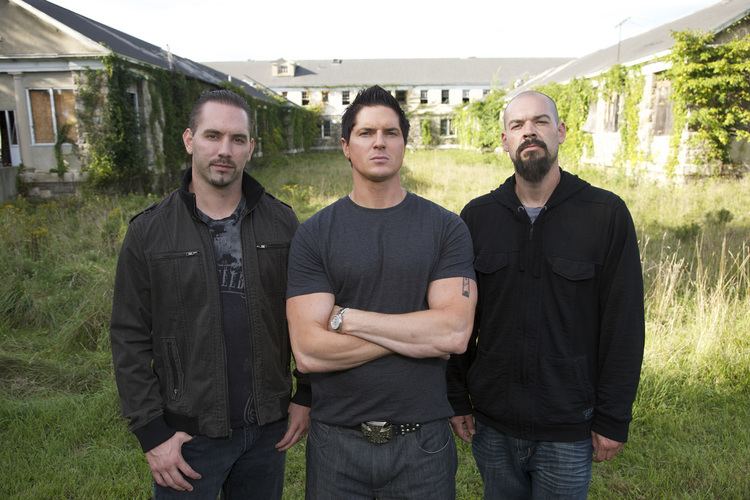 After completing the walk-through they discuss their strategy, then are locked in the location overnight, which they believe will prevent "audio contamination" and extraneous shadows. They use a variety of equipment, including digital thermometers, electromagnetic field (EMF) meters, handheld digital video cameras, audio recorders, the Ovilus device, point of view cameras, and infrared night-vision cameras in an effort to capture evidence of ghosts. The members sometimes place objects and shout verbal taunts they believe ghosts might move or respond to.
At the end of the episode, they analyze their audio, photographs, and video footage, often with the assistance of alleged paranormal experts, and present anything they feel is "unexplained phenomena" to the audience.
During the series, the crew claims to have captured and experienced various Fortean phenomena, which they say include simultaneous equipment malfunctions such as battery drain, voltage spikes, fluctuations in electromagnetic fields, sudden changes in temperature (such as cold spots), unexplained noises, electronic voice phenomena (EVP), and apparitions.
The crew also claim to have recorded spirit possessions on video. Bagans believes that he was possessed at the Preston School of Industry and at Poveglia Island in Italy. Groff claims that he was overtaken by a "dark energy" at the Moon River Brewing Company. Goodwin claims he was "under the influence of a dark spirit" at Bobby Mackey's Music World and Winchester Mystery House. Goodwin later states in his blog that he determined that the spirit from Bobby Mackey's was actually more of a spirit guide than a dark spirit who guides him in his life. Whether or not they are the same spirit is unknown.
Cast and crew
The permanent members of the cast and crew are Zak Bagans and Aaron Goodwin.
Aaron Goodwin
Aaron Goodwin (born April 1, 1976) is an equipment technician, camera operator, co-investigator of Ghost Adventures and is originally from Portland, Oregon.
Before joining Bagans and Groff, Goodwin had worked as a camera operator for World Wrestling Entertainment (WWE) and several behind-the-scenes film premieres in Las Vegas. Goodwin says that prior to his experiences in Virginia City, Nevada, he "never really thought twice about ghosts." Goodwin is often left alone in the alleged "hotspots" during lockdowns to act as bait for paranormal entities.
Goodwin sells a line of clothing bearing the label "Big Steppin".
Billy Tolley
Having a solid background in audio editing and production software, Tolley was first intrigued by the paranormal after learning about electronic voice phenomena (EVP). With several years of experience in music and audio production, his curiosity led him to investigate and capture EVP's for himself.
Tolley's fascination with the paranormal field grew stronger, and in 2006, he founded a paranormal group with some friends – the Las Vegas Paranormal Investigations of Mysterious Phenomena Squad (LV PIMPS). He started sharing details of his audio captures with Zak Bagans and joined the Ghost adventures series as one of the paranormal investigation team's audio/visual technicians and EVP analyst.
Jay Wasley
Wasley started his filmmaking career in Philadelphia, Pa. as a director of photography and audio engineer. Since 2002, he has worked on dozens of feature films, documentaries, television shows, national commercials and music videos.
Wasley joined Ghost Adventures in season 4 as the paranormal investigation team's sound mixer, and has since evolved into one of the show's audio/visual technicians and cinematographers. Throughout the series, Wasley travels with the team to domestic and international locations rumored to be haunted in search of evidence proving the existence of the supernatural.
Nick Groff
Nicholas Groff (born April 19, 1980) was a co-investigator and executive producer of Ghost Adventures, as well as an editor and cameraman for the show from seasons 1-10. Groff might have been an executive producer for a show on the Travel Channel called Vegas Stripped, a behind-the-scenes look at the operations of the South Point Hotel, Casino & Spa in Las Vegas, Nevada.
Born in San Jose, California, Groff grew up in New England. He may have graduated from Pelham High School in New Hampshire and later studied film at the University of Nevada, Las Vegas, where he met Aaron Goodwin. At the age of eight he fell out of a tree in the yard of his family's home in Salem, New Hampshire, which Groff described as "a near-death experience".
Two years later, while at home alone, he says he saw a ghostly black figure. In a 2012 interview, Groff questioned, "Was it my imagination? Or was it something from my accident that made me more open to that world?"
Groff befriended Bagans during his wedding in Las Vegas. Groff claims he was possessed by an entity at the Moon River Brewing Company in Savannah, Georgia and says it was one of his "most life-changing experiences". According to Groff, an encounter with a female spirit at the Linda Vista Community Hospital in East Los Angeles, California gave him insights into life after death. Groff was allegedly possessed in Natchez, Mississippi during the investigation of King's Tavern.
On November 24, 2014, Groff announced that he would not be returning to Ghost Adventures for the upcoming season. Groff has since produced his own series titled Ghost Stalkers, and is currently starring in another show of his Paranormal Lockdown, where he is the lead investigator. Groff released an album titled The Other Side. The lyrics recall Groff's spiritual journey. He also has a clothing line named "Phantom Collection". Groff and his wife Veronique reside in Massachusetts with their two daughters.
Recurring
The following people have regularly appeared in the show as part of the GAC:
Jay Wasley – Audio technician/investigator for the GAC
Billy Tolley – Audio/Video analyst and investigator for the GAC and a founding member of the Paranormal Investigations of Mysterious Phenomena Squad
Bill Chappell – Engineer, Inventor, Owner of Digital Dowsing: recurring
Former
Mark and Debby Constantino – former Electronic voice phenomenon [EVP] experts and analysts. Mark and Debby were killed in a murder-suicide domestic violence incident in Reno, NV.
Notable guests
Ghost Adventures has involved celebrities who have participated in the investigations or appeared in the episodes as eyewitnesses:
The Real Hollywood Ghost Hunters – Paranormal Investigating Group: "Pico House" episode, including Kane Hodder, R.A. Mihailoff, and Rick McCallum
Brendan Schaub – UFC Fighter: "Peabody-Whitehead Mansion" episode.
Chad Lindberg – Actor: "Return to Linda Vista Hospital" episode. Chad allegedly received three scratch marks on his back similar to Zak at Bobby Mackey's and Aaron at Preston Castle
Vince Neil – Front man of Mötley Crüe: "The Riviera Hotel" episode.
Jamie Gold – Professional Poker player: "The Riviera Hotel" episode.
Bruce Westcott – Frank Sinatra's former pianist: "The Riviera Hotel" episode.
Loretta Lynn – Country singer-songwriter: "Loretta Lynn's Plantation House" episode.
Brit Morgan – Actress: "Glen Tavern Inn" episode
Mimi Page – Musician: "Glen Tavern Inn" episode
Sophia Temperilli - Radio Host: "The Queen Mary" episode
Reception
The 2004 documentary film Ghost Adventures received several awards, including the 2006 Grand Jury Prize for Best Documentary at the New York International Independent Film and Video Festival (NYIIFVF). Seasons 1 and 2 were released on DVD on August 18, 2009.
Occasionally conducting public investigations with fans and paranormal enthusiasts, the trio has appeared on Maury, Fox 19 News, NBC's Today, and TV Guide Network's Hollywood 411.
In 2009, the series won three International Paranormal Acknowledgement (IPA) Awards.
In 2010, the program won two Spooktalkular Parawards.
Controversies
In the October 30, 2009 Halloween special Ghost Adventures Live at the Trans-Allegheny Lunatic Asylum, controversy arose when Robert Bess, inventor of the Parabot Containment Chamber (said to attract and empower spirits using energy, giving them form), claims to have had an EMF meter knocked violently out of his hand. However, upon investigation of the video, it was found that he had actually thrown it. On the November 6, 2009 follow-up Ghost Adventures Live: Post Mortem, hosts Bagans and Groff reviewed the video and concluded they couldn't claim any paranormal explanation for the incident.
Spin-off series
Ghost Adventures: Aftershocks is a series that premiered on Saturday April 26, 2014, on the Travel Channel. There were 13 episodes announced for the first season and second season.
Deadly Possessions is a series that premiered on Saturday, April 2, 2016, on the Travel Channel. The series follows Zak Bagans, host of "Ghost Adventures," who is fulfilling a lifelong dream of opening a museum in downtown Las Vegas, full of the haunted and cursed objects he has been collecting through the years. Each episode of "Deadly Possessions" features 3 haunted/iconic items and their owners. The first episode focuses on The Dibbuk Box, dubbed as the most haunted object in the world, a crafted item by a holocaust survivor. Its original owner Kevin Manning is seemingly possessed whilst locked in a room with the item that supposedly killed his mother. Then, Zak investigates Robert The Doll, which is said to be the world's most haunted doll. Bagans interviews a woman whose life has been destroyed after failing to ask Robert's permission for a photograph. The second episode features The Conjure Chest and The St Valentine's Day Massacre Wall.
Broadcast
Ghost Adventures is currently on air at the following countries and channels:
Australia on A&E Australia, Internet
Canada on Travel + Escape and DTour
United Kingdom on Really
Italy on AXN Sci Fi and DMAX
Poland on FOKUS TV
France on Planète+ A&E
Spain on Mega
Germany on A&E Germany
Czech Republic on Prima ZOOM
United States on Travel Channel
Philippines on Travel Channel - Sky Cable and Cignal PH
References
Ghost Adventures Wikipedia
(Text) CC BY-SA