Name

Gerald Balone








Gerald Balone was an author and motivational speaker from Buffalo, New York. Balone was convicted of murdering three people during a home invasion on Buffalo's East Side in April, 1973.
Contents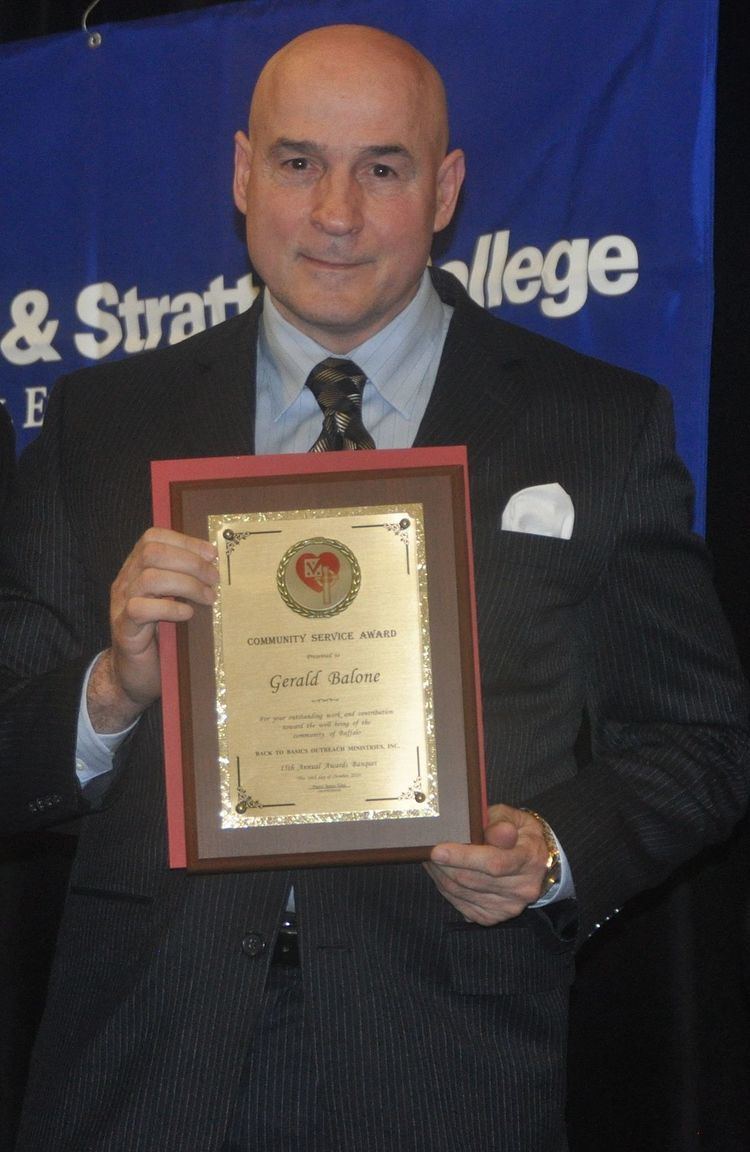 Criminal past
Six months shy of his 21st birthday, Balone and an accomplice, both armed with unlicensed handguns, broke into the front flat in a Buffalo, NY home where they believed a valuable coin and stamp collection would be. They confronted the elderly couple who lived there, and according to court records, terrorized and brutalized them before murdering them execution style. On the way out of the home they encountered the brother of the murdered woman, who lived in the rear flat and had come to investigate the noise inside the home. They then shot and killed him as well, rifled his pockets, and fled the scene.
Balone, who had just finished serving a sentence of 3 1⁄2 years in prison for a robbery conviction, was arrested just two blocks from the murder scene and the pair was brought back to the crime scene and identified by witnesses. Balone was convicted for the murders as well as the robbery and sentenced to 50 years to life in prison.
Prison life
Despite his limited education, Balone earned two Master's degrees while incarcerated. After serving more than 34 years in 17 prisons across New York State including Sing Sing and Attica, as well as being denied parole on six separate occasions, Balone earned parole on his seventh try. He was released on August 14, 2007 from Fishkill Correctional Facility.
Balone returned to Buffalo, NY and lived just two blocks from the home where the murders took place.
Motivational speaking
For the next 5 years and 7 months of his life, Balone worked part-time in a drug and alcohol rehabilitation facility in Buffalo. He spent his days traveling to schools, churches and other organizations sharing his message of the pitfalls of prison life. He lectured at middle schools and high schools warning teens about what could happen if they became involved in gangs and drugs and shared his story of the harsh reality of life behind bars.
References
Gerald Balone Wikipedia
(Text) CC BY-SA