Edward Francis Bressoud (born May 2, 1932) is a former shortstop in Major League Baseball who played from 1956 through 1967 for the New York & San Francisco Giants (1956–1961), Boston Red Sox (1962–1965), New York Mets (1966) and St. Louis Cardinals (1967). He batted and threw right-handed.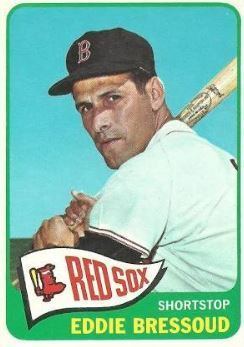 Bressoud reached the majors in 1956 with the New York Giants, spending two years with them before moving to San Francisco. He was the first selection of the Houston Colt .45s in the 1961 expansion draft, then was traded to the Boston Red Sox in exchange for Don Buddin.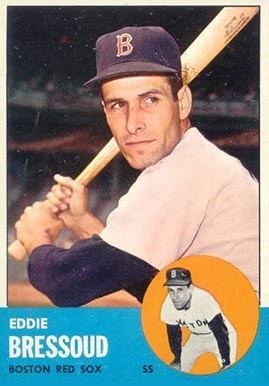 Bressoud played four seasons for Boston, hitting 40 doubles, nine triples, 14 home runs, 79 runs and a career-high 68 RBI in 1962, and 59 extra-bases in 1963, including a career-high 20 home runs and four two-HR games. In 1964 he posted career-numbers in batting average (.293), hits (166), runs (86) and doubles (41), and represented the Red Sox in the All-Star Game. After that, he played for the New York Mets and ended his majors career with the St. Louis Cardinals.
In a 12-season career, Bressoud was a .252 hitter with 94 home runs and 365 RBI in 1186 games. Following his playing retirement he managed in the minors and scouted for the California Angels.