Major Sir George Gipps (1791 – 28 February 1847) was Governor of the colony of New South Wales, Australia, for eight years, between 1838 and 1846. His governorship was during a period of great change for New South Wales and Australia, as well as for New Zealand, which was administered as part of New South Wales for much of this period. Settlers at the time were not happy with his move towards responsible government, although contemporaries at the Colonial Office found him to be an able administrator.
Contents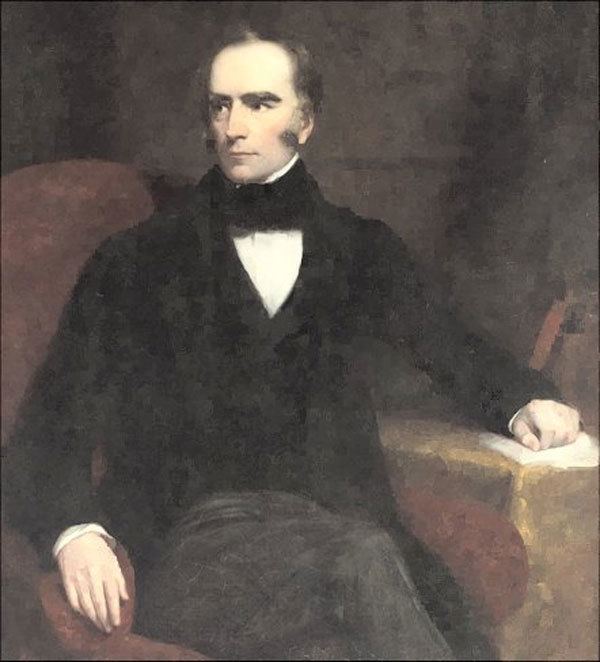 Early career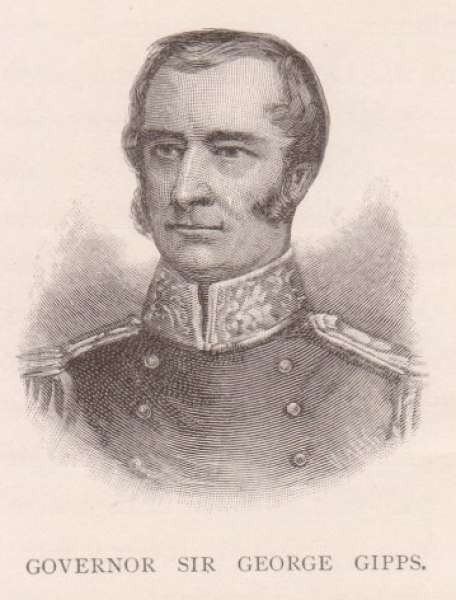 Gipps was born in 1791 at Ringwould, Kent, England, and was the son of the Rev. George Gipps. He was educated at The King's School, Canterbury, and at the Royal Military Academy, Woolwich.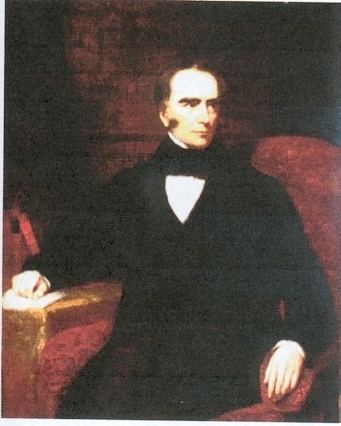 In 1809 he joined the Royal Engineers and served in the Peninsular War as well as elsewhere in Europe (although he missed the Battle of Waterloo due to his posting in Ostend, Belgium where he was preparing fortifications).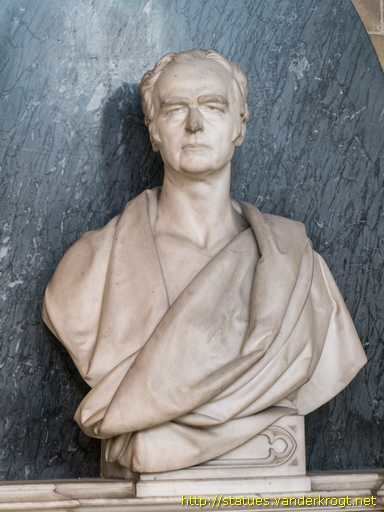 In 1824 he joined the Colonial Service and served in the West Indies. He married Elizabeth Ramsay, the daughter of Major-General George Ramsay, in 1830. He and his wife had a son, Reginald Ramsay Gipps, who later became a general in the British Army.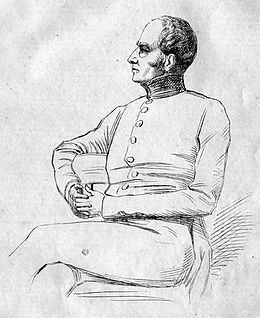 In 1834, Gipps became Private Secretary to the First Lord of the Admiralty, Lord Auckland; and, a year later, he was sent to Canada as a Commissioner, together with the Earl of Gosford and Sir Charles Edward Grey, to examine grievances there. He was knighted, promoted to the rank of major, and returned to England in April 1837. He was appointed Governor of New South Wales on 5 October 1837, and arrived at Sydney on 23 February 1838.
Governor of New South Wales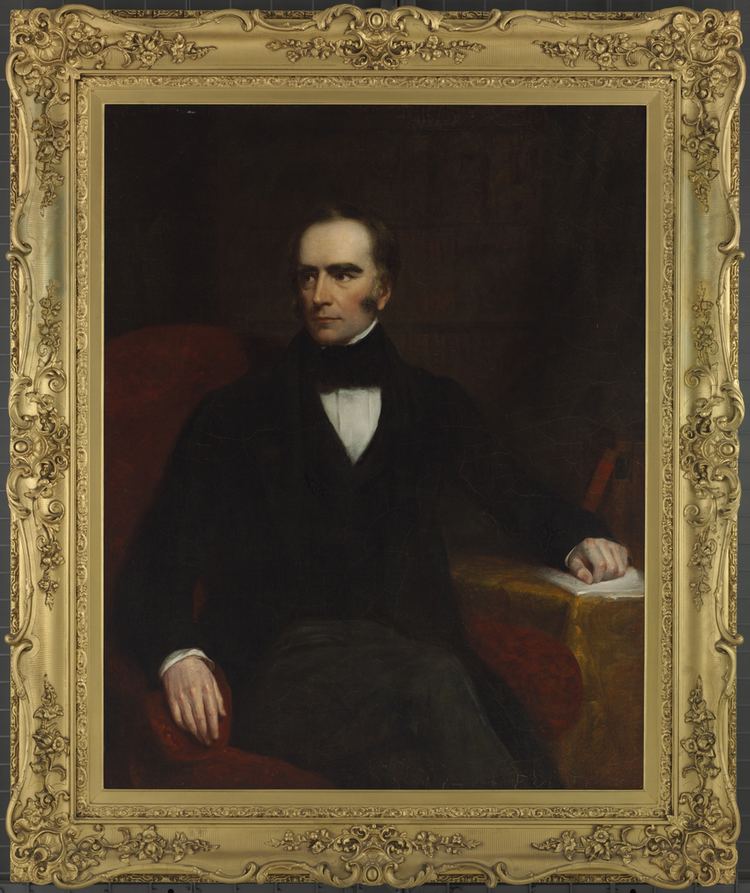 This was a transition time for the settlement of Australia, with moves to bring settlers under the umbrella of responsible government, and associated limitations on land squatters. Gipps was greatly concerned about educational provision in the colony, as well as the implications of the end of transportation.
Education in the Colony
In 1844, less than half of the children in the Colony received any form of education, whether public or private. There was great controversy on whether to continue to subsidise denominational schools, which gave rise to educational sectarianism and was fairly inefficient, or to promote national schools, fully funded by the government. The major objections to any alternative schemes came from the Church of England and the matter was unresolved before he left.
Land management
One of Gipps' major tasks was to try to keep settler squatters within "boundaries of location" defined previously. A part of his stance, other than that of official policy, derived from the manner in which the settlers treated Aborigines as their lands constantly spread out. Examples of this were the Myall and Waterloo Creek Massacres, where in 1838, 100 – 300 Aboriginal people were massacred on two separate occasions by squatters. This horrified Governor Gipps, and seven men were hanged for their part in the Myall Creek massacre.
As a partial result of this, and his inability to suppress vigilantism against Aborigines, in April 1844 Gipps issued regulations which required a licence fee of £10 a year from graziers, limited the area of most stations to 20 square miles (52 km2), and specified that no single licence covered a station capable of depasturing more than 500 head of cattle and 7000 sheep. This brought a storm of protests from the squatters and led to the foundation of the Pastoral Association of New South Wales, the resulting controversy continued until his departure.
Further difficulties in administering further-flung settlements continued because of the huge distances involved, difficult travel, and the lack of willingness of possible representatives to spend some time in Sydney for these purposes.
First Governor of New Zealand
In 1839, Gipps had his commission altered by Letters Patent and was reappointed as Captain-General and Governor-in-Chief in and over the territory of New South Wales, the new boundaries of which included any land that might be acquired in sovereignty in New Zealand. William Hobson was also appointed Deputy Governor in 1839, and set sail for New Zealand in January 1840. Sydney merchants had been engaging in great speculation in Māori lands. As a result, the day after Hobson's departure, Gipps proclaimed that no title to land henceforth purchased in New Zealand would be recognised unless derived from a Crown grant. This is undoubtedly the origin of a similar provision in Article Two of the Treaty of Waitangi, as part of Hobson's remit for "securing British sovereignty over New Zealand by the negotiation of a Treaty between Māori and the Crown".
Until permanent arrangements could be put in place, the New South Wales Legislative Council enacted all applicable New Zealand law, and the New South Wales Land Regulations were also extended to New Zealand. Small grants were also provided, and Gipps provided an advisor and a small military detachment to take control in the possible event of Hobson's incapacity. Most of the day-to-day administration was carried out by Hobson, while Gipps retained control only of matters to do with the Imperial Prerogative. This arrangement ended in May 1841, when New Zealand became a Crown Colony in its own right.
Colonial financial difficulties
Transportation ended in 1843, much to the chagrin of the big landowners, who thus lost a large source of cheap labour. Gipps was largely in favour of free immigration financed by the government, but he also consented to a continuation of the bounty system. There was also a three-year drought, which resulted in a dearth of work for assisted settlers. Land values fell, leading to further vilification of his governorship by large landowners and other interested parties.
Return to England
While being extremely conscientious and fair-dealing in his governorship, Gipps' health was broken down by overwork and the constant invective from the settlers. His appointment had been extended for another two years after the original six, due to the high regard the Colonial Office held him in. Gipps did not wait for his successor, Charles Augustus FitzRoy, to arrive, departing Sydney in July 1846. He arrived in England in the November, and died at Canterbury of a heart attack on 28 February 1847.
Legacy
Gippsland was named in Gipps' honour by his close friend the explorer Paweł Edmund Strzelecki. Gipps Street in Waverley, NSW is named in Gipps' honour, as is Gipps Street in Wellington, New Zealand.
References
George Gipps Wikipedia
(Text) CC BY-SA