Covid-19
6.2

/

10

Alchetron

Rate This




Henry Levin




Dusan Radic





United Kingdom Yugoslavia






Adventure, Drama, History




Irving Allen




English






Beverley Cross

,

Berkely Mather




April 15, 1965 (Germany) June 23, 1965 (U.S.) July 31, 1965 (Japan) August 30, 1965 (Sweden) August 30, 1965 (UK) September 22, 1965 (France) October 2, 1965 (Italy) October 14, 1965 (Hong Kong) November 5, 1965 (Finland) December 10, 1965 (Australia) May 23, 1966 (Denmark)




Omar Sharif

(Temujin alias Genghis Khan),

Françoise Dorléac

(Bortei),

Stephen Boyd

(Yamuga),

James Mason

(Kam Ling),

Eli Wallach

(Shah of Khwarezm),

Robert Morley

(Emeror of China)


Night at the Museum

,

Mongol

,

Genghis: The Legend of the Ten

,

Drums of Fu Manchu

,

Drums of Fu Manchu

,

Gengis Khan




Only once in the furied history of adventure and conquest...did one man rule so vast an empire!
Genghis Khan is a 1965 Technicolor film depicting the life and conquests of the Mongol emperor Genghis Khan in Panavision. It was released in the United Kingdom and the United States in 1965 by Columbia Pictures, it was directed by Henry Levin and featured Omar Sharif, who that same year starred in another epic, Doctor Zhivago. The film also included James Mason, Stephen Boyd, Eli Wallach, Françoise Dorléac and Telly Savalas.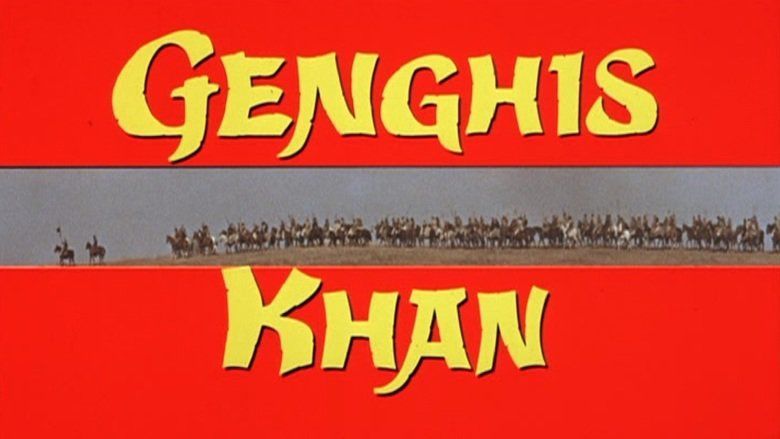 A 70 mm version of the film was released by CCC Film in West Germany. It was filmed in Yugoslavia.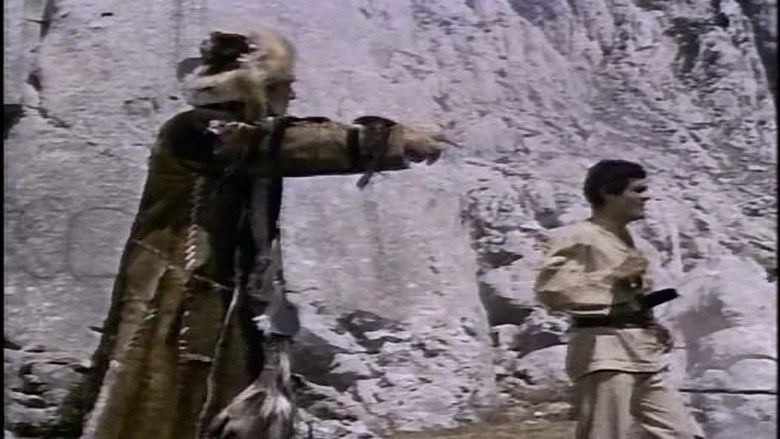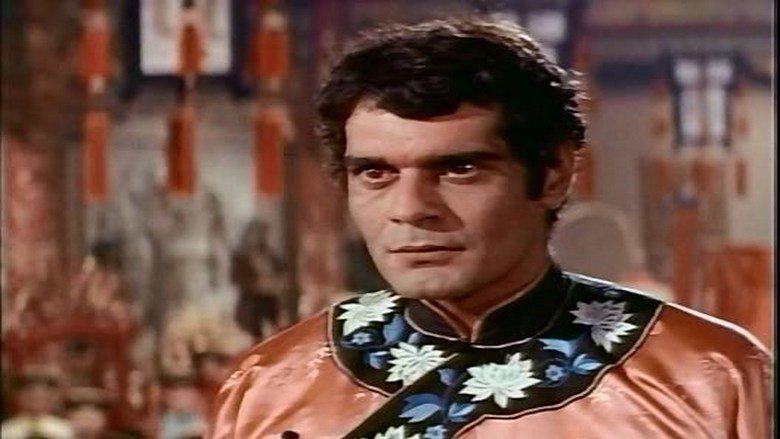 The young Temujin sees his father tortured and killed by a rival tribe, led by Stephen Boyd's Jamuga. Held prisoner, he is yoked into a large wooden wheel around his neck and tormented by the tribal children. He meets the young Bortai after an act of kindness to her, but is punished by Jamuga. Temujin then escapes and hides in the hills, followed by Geen and Sengal, who pledge their allegiance to the man vowing to unite all the Mongol tribes.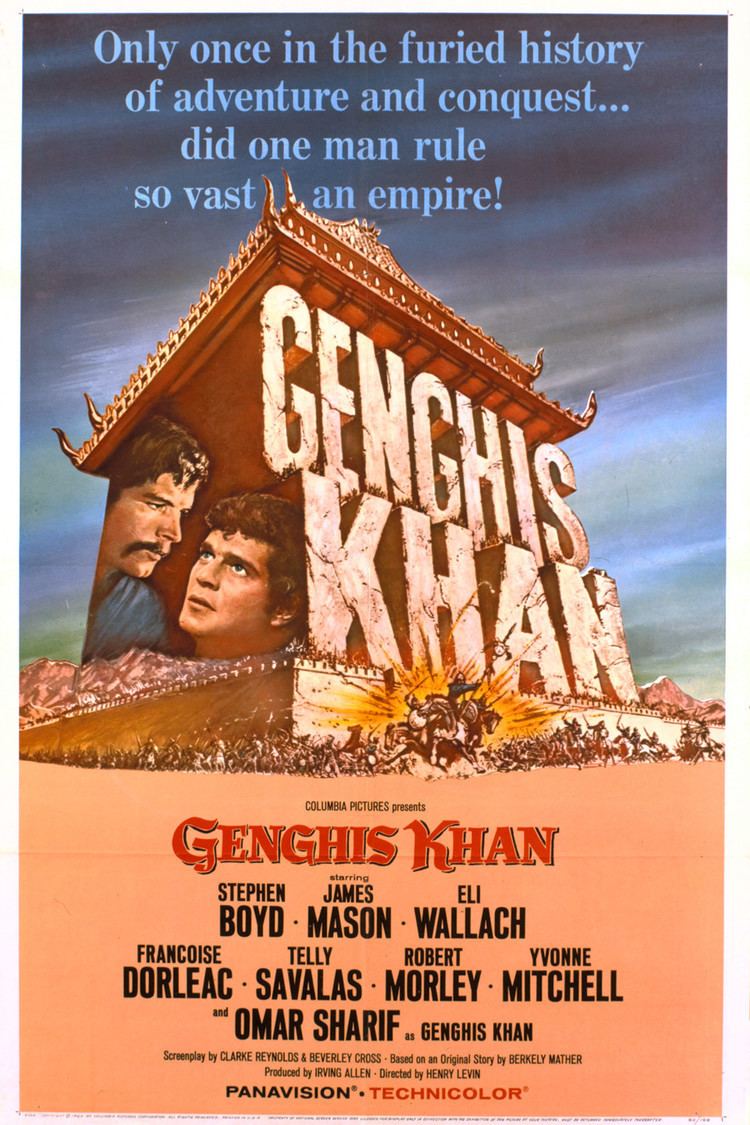 Raids along caravan routes gradually increase the size of his army, and then Temujin decides to capture as his wife the young Bortai. He does so, but then she is recaptured by Jamuga, who rapes her before Temujin can steal her back.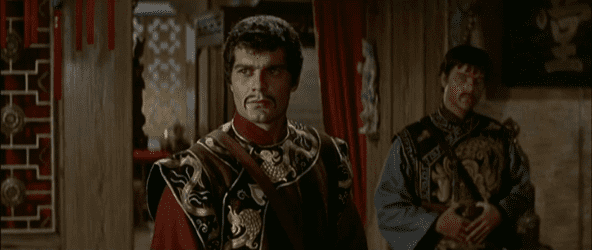 A stranded Chinese ambassador is helped out by Temujin, who accompanies the diplomat into China, where he is proclaimed "Genghis Khan, the Prince of Conquerors". His Mongol army stays in Peking for a long period, training, learning, and growing complacent. The imprisoned Jamuga escapes at one point. Finally, feeling trapped, the Mongols break out of their "captivity" and begin their conquest of Asia.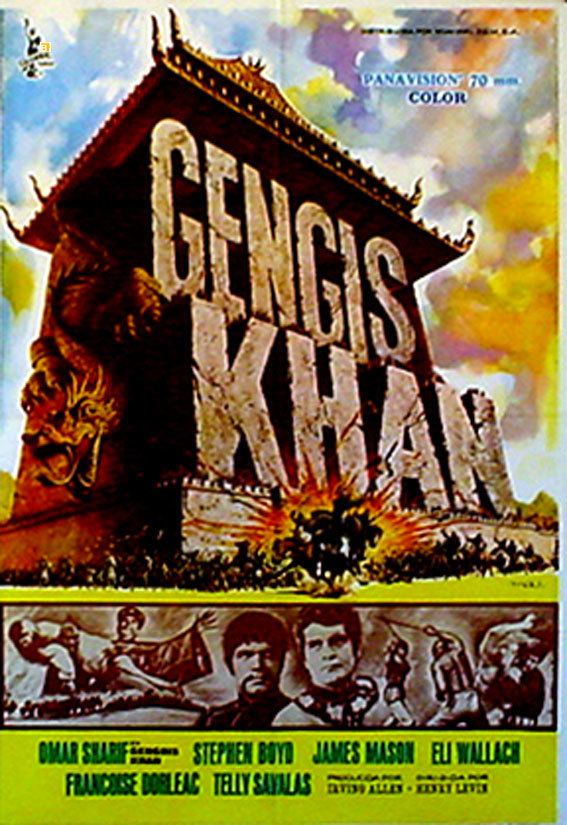 After laying waste to everything from Manchuria to Moscow, the Mongol army finally battles the Shah of Khwarezm, defeating him and capturing Jamuga one last time. Temujin and Jamuga fight one last battle, mano-a-mano, and although victorious, Temujin succumbs to his wounds soon after.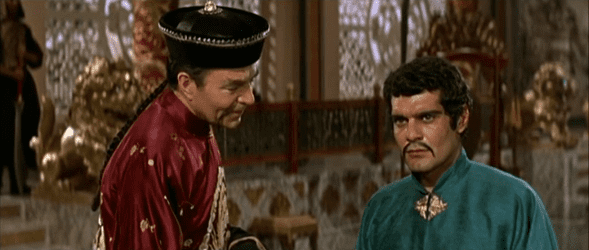 Derided as wildly inaccurate and stereotypically foolish, the movie is exceeded in its complete lack of historical basis only by the decade-earlier "The Conqueror", starring the improbable John Wayne as Genghis Khan.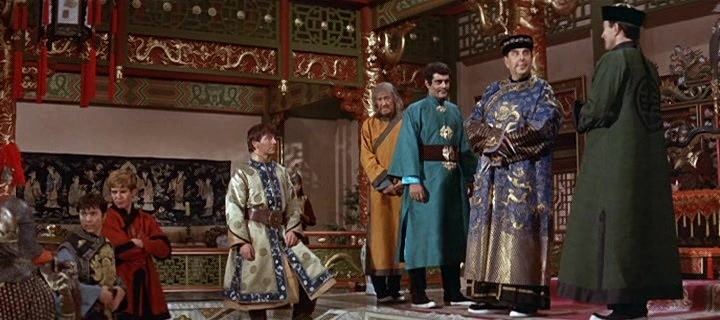 Fresh from the role of Ali in Lawrence of Arabia, and just before his turn as Dr. Zhivago, Omar Sharif is mildly interesting as the title character, and Boyd brings a slight menace to Jamuga, but James Mason is horribly miscast, if not uncomfortably hilarious, as Kam Ling, as is the rotund Robert Morley as the Chinese emperor. Ill-fated Dorleac lends beauty to the cast, but this sword and sandal epic is not a showcase for feminine charm. Telly Savalas plays a 12th Century Kojak, and Eli Wallach appears all to briefly towards the end of the film as the Shah.
The battle scenes are suitably large and fairly well staged, but occupy a surprisingly small part of the entire movie.
Omar Sharif as Temujin, later Genghis Khan
Stephen Boyd as Jamuga
James Mason as Kam Ling
Eli Wallach as Shah of Khwarezm
Françoise Dorléac as Bortei
Telly Savalas as Shan
Robert Morley as Emperor of China
Michael Hordern as Geen
Yvonne Mitchell as Katke
Woody Strode as Sengal
Kenneth Cope as Subotai
Roger Croucher as Massar
Don Borisenko as Jebai
Patrick Holt as Kuchiuk
Susanne Hsiao as Chin Yu
George Savalas as Toktoa
Gustavo Rojo as Altan
Genghis Khan (1965 film) Wikipedia
(Text) CC BY-SA
Genghis Khan (1965 film) IMDb
Genghis Khan (1965 film) themoviedb.org