Gene Romero (born May 22, 1947 in Martinez, California) is an American former professional motorcycle racer who won the 1970 A.M.A. Grand National Championship and the 1975 Daytona 200. He competed in the 200 fourteen times, finishing second in 1970 and 1971.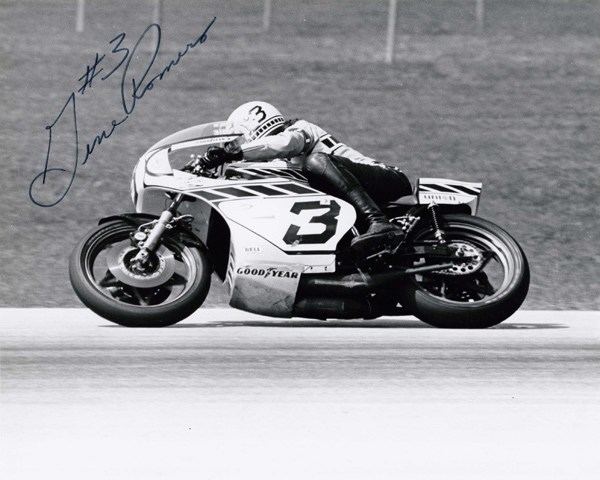 Romero's motorcycle racing career spanned sixteen years starting in the late 1960s until his retirement in 1981. He won 12 AMA Nationals throughout his career including the AMA Most Popular Rider of the Year Award in 1970. He was one of the first racers to attract sponsorship to the motorcycling sport from outside the motorcycling industry. For one season, Evel Knievel was Romero's primary sponsor
Romero, who is of Mexican American descent, was inducted into the Motorcycle Hall of Fame in 1998.