Occupation

Actor, model, singer




Height

1.89 m




Role

Actor




Name

Garrett Hedlund




Years active

2004–present








Full Name

Garrett John Hedlund




Born

September 3, 1984 (age 39) (

1984-09-03

)

Roseau, Minnesota, U.S.




Parents

Kristi Hedlund, Robert Hedlund




Siblings

Nathaniel Hedlund, Amanda Hedlund




Upcoming movie

Billy Lynn's Long Halftime Walk




Movies

Pan, Tron: Legacy, On the Road, Country Strong, Unbroken




Similar People

Kirsten Dunst, Rooney Mara, Levi Miller, Jack O'Connell, Hugh Jackman
Garrett hedlund i m hook without a hook in pan today
Garrett Hedlund (born September 3, 1984) is an American actor, model, and singer. His films include Friday Night Lights (2004), Troy (2004), Four Brothers (2005), Eragon (2006), Country Strong (2010), Tron: Legacy (2010), On the Road (2012), Inside Llewyn Davis (2013), Unbroken (2014), and Pan (2015).
Contents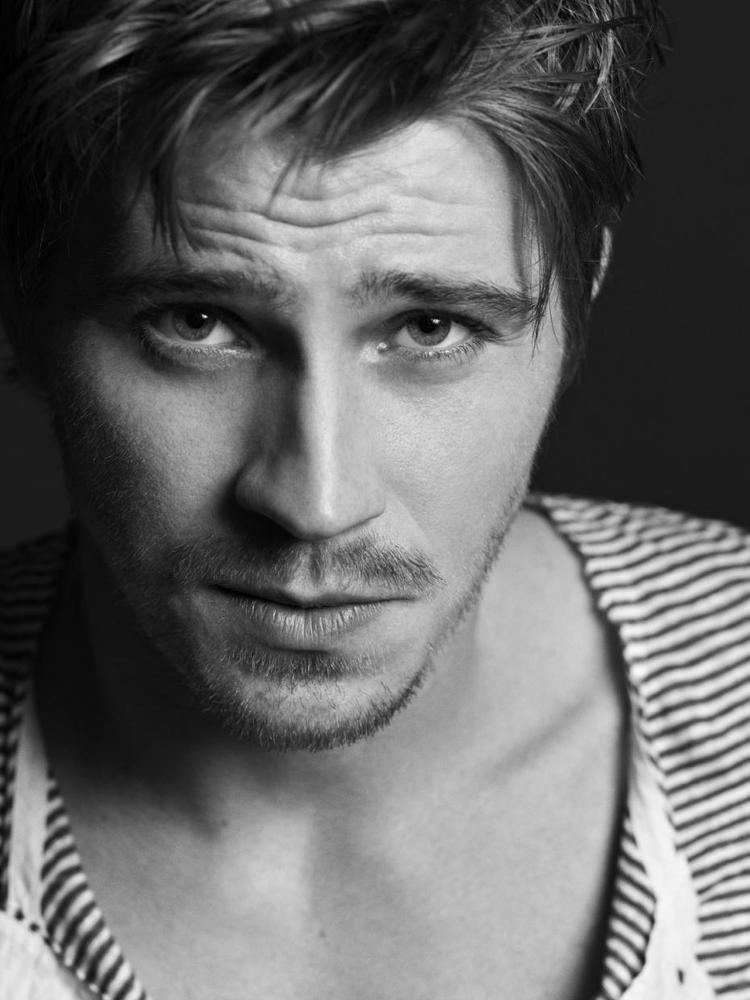 Friday night lights 10 10 movie clip agony of defeat 2004 hd
Early life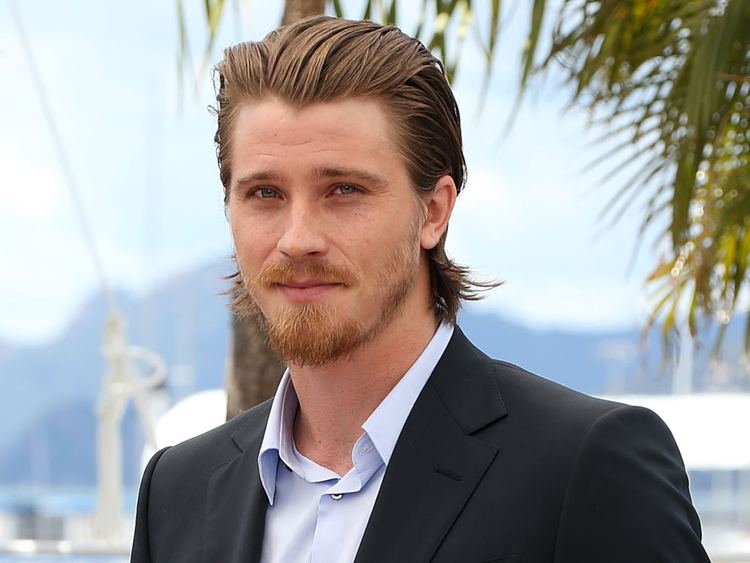 Hedlund was born in Roseau, Minnesota, to Kristine Anne (Yanish) and Robert Martin Hedlund. He is the youngest of three children, with a brother, Nathaniel, and a sister, Amanda. His father is of Swedish descent and his mother is of Norwegian and German ancestry. Hedlund was raised on a remote beef cattle farm near the small town of Wannaska, Minnesota. In the tenth grade, he moved to live with his mother in Arizona, where he saved his waiter's tips to pay for lessons with acting coach Jean Fowler, with whom he worked on speeches and script material. He subsequently modeled for L.L. Bean and Teen magazine. In 2003, at the age of eighteen, Hedlund moved to Los Angeles to pursue his acting career.
Career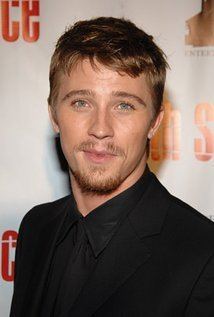 Hedlund made his feature film debut as Patroclus in the mythological epic adventure war drama Troy with Brad Pitt. The film was released on May 14, 2004. He also co-starred as Don Billingsley in the 2004 sports drama Friday Night Lights with Billy Bob Thornton, Connie Britton and Tim McGraw, where McGraw played his abusive father.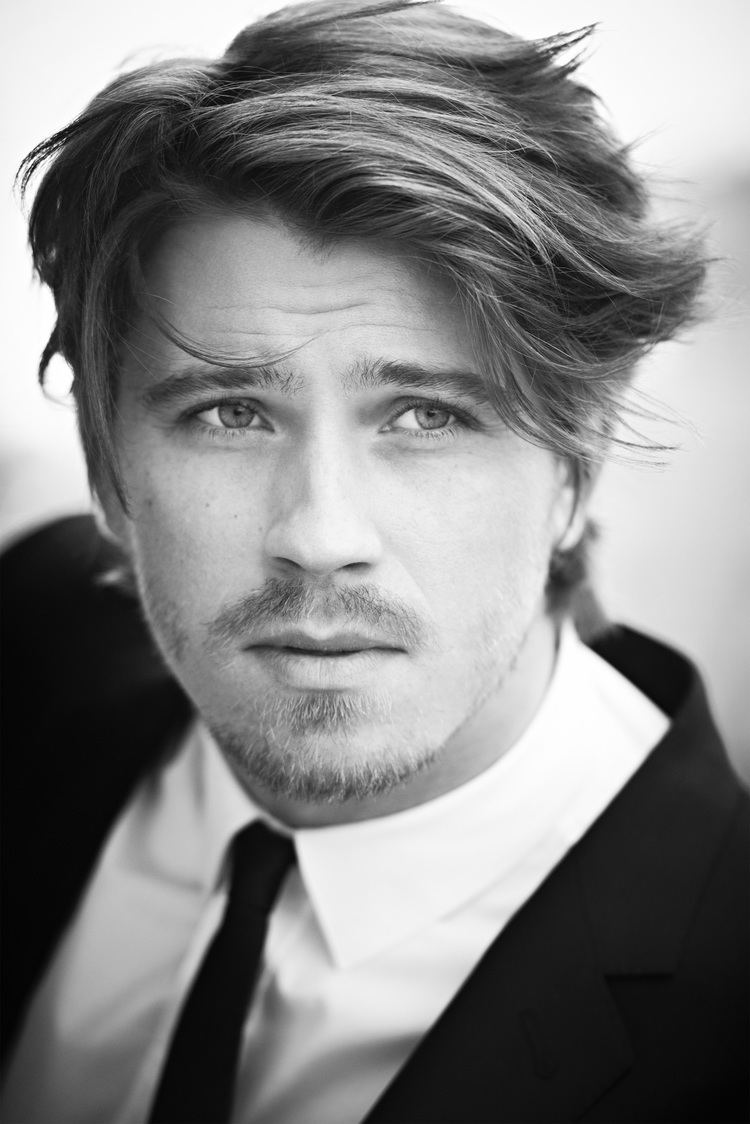 He co-starred with Mark Wahlberg in the crime drama Four Brothers as Jack Mercer. He co-starred in the fantasy-adventure film Eragon as Murtagh. In 2007, he co-starred in the comedy-drama Georgia Rule with Lindsay Lohan, Jane Fonda and Felicity Huffman, directed by Garry Marshall. The film was released May 11, 2007, was panned by critics and failed to surpass box office expectations, only making a lifetime gross of $41 million. That same year, he co-starred in the crime thriller Death Sentence with Kevin Bacon. In 2010, he co-starred with Jeff Bridges in the science fiction/action film Tron: Legacy, a sequel to the 1982 film Tron. The film was released on December 17, 2010.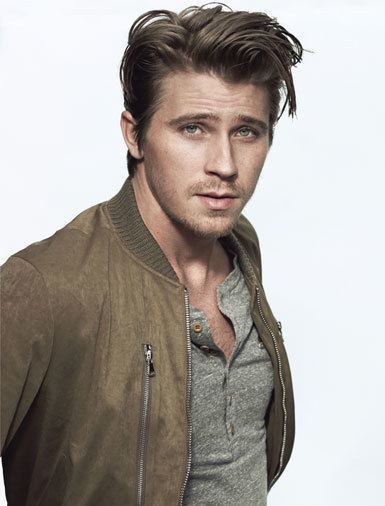 Hedlund also co-starred with Gwyneth Paltrow, Leighton Meester and his Friday Night Lights co-star, country musician Tim McGraw in the musical drama Country Strong, which was released on December 22, 2010. He recorded several songs for the film including "Chances Are" which appeared on Country Strong: Original Motion Picture Soundtrack. His performance was well received by critics; noting voice similarities between him and Charlie Robison, Roughstock said "the best song on this album belongs to him" and Country Weekly wrote that of all the songs performed by actors in this film, his was "the most convincing". Six other songs including a duet with Meester were featured on a second soundtrack titled Country Strong: More Music from the Motion Picture.
Hedlund was cast as Kaneda Shotaro in the live-action version of Akira, but production of the film was cancelled. He also co-starred as Dean Moriarty in the 2012 adventure drama On the Road with Kristen Stewart, Amy Adams, Steve Buscemi, Terrence Howard, Kirsten Dunst and Viggo Mortensen. The film was directed by Walter Salles and based on Jack Kerouac's novel of same name. Disney stated in December 2012 that Hedlund would reprise his role of Sam Flynn in the sequel to Tron: Legacy.
Hedlund reportedly turned down the roles of Finnick in the sequel to the dystopian science fiction/adventure film The Hunger Games titled Catching Fire and Christian Grey in the film adaptation of E. L. James' best-selling novel Fifty Shades of Grey. In 2014, Hedlund co-starred in the historical drama Unbroken directed by Angelina Jolie.
Chart history
Hedlund's duet with Meester—"Give In to Me"— was the only song to chart as a single, reaching #79 on the Billboard Hot 100 and #96 on the Canadian Hot 100.
Awards and nominations
On June 7, 2011 Hedlund was named Man of the Year at the Glamour Awards.
Filmography
Actor
-
The Ploughmen (pre-production)
as
Val
2023
Bass Reeves (TV Mini Series) (filming)
as
Garrett Montgomery
-
Desperation Road (post-production)
as
Russell
-
The Absence of Eden (completed)
as
Shipp
2023
The Marsh King's Daughter (completed)
2022
Tulsa King (TV Series)
as
Mitch Keller
- Happy Trails (2023) - Mitch Keller
- Adobe Walls (2023) - Mitch Keller
- Warr Acres (2022) - Mitch Keller
- Stable (2022) - Mitch Keller
- Token Joe (2022) - Mitch Keller
- Visitation Place (2022) - Mitch Keller
- Caprice (2022) - Mitch Keller
- Center of the Universe (2022) - Mitch Keller (credit only)
- Go West, Old Man (2022) - Mitch Keller
2021
Reservation Dogs (TV Series)
as
David
- What About Your Dad (2021) - David
2021
Modern Love (TV Series)
as
Spence
- In the Waiting Room of Estranged Spouses (2021) - Spence
2021
The United States vs. Billie Holiday
as
Harry Anslinger
2019
Dreamland
as
Perry Montroy
2019
Triple Frontier
as
Ben Miller
2018
Long Way Back Home (Music Video short)
as
Cory
2018
Mosaic (TV Series)
as
Joel Hurley
- Fact and Fiction (2018) - Joel Hurley
- The Reckoning (2018) - Joel Hurley
- Heart of Homicide: Part 2 (2018) - Joel Hurley
- Ilsa from Finland (2018) - Joel Hurley
- Zebra-itis (2018) - Joel Hurley
- Moving Forward, Not Back (2018) - Joel Hurley
- Meet Olivia Lake (2018) - Joel Hurley
2017
Mudbound
as
Jamie McAllan
2016
Billy Lynn's Long Halftime Walk
as
Dime
2013
Kings of Leon: Beautiful War (Music Video short)
as
Main
2013
Yves Saint Laurent La Nuit de l'homme (TV Short)
as
Man
2013
Inside Llewyn Davis
as
Johnny Five
2012
Tim McGraw: Truck Yeah (Music Video)
as
Man on truckbed
2012
On the Road
as
Dean Moriarty / Neal Cassady
2011
Tron: The Next Day (Short)
as
Sam Flynn
2010
TRON: Legacy
as
Sam Flynn
2010
Country Strong
as
Beau Hutton
2007
Death Sentence
as
Billy Darley
2006
Eragon (Video Game)
as
Murtagh (voice)
2005
Four Brothers
as
Jack Mercer
2004
Friday Night Lights
as
Don Billingsley
Producer
2018
Tocsin (Short) (producer)
Soundtrack
2015
Mojave (performer: "Can't Help It") / (writer: "Can't Help It")
2014
Lullaby (performer: "Fall apart")
2010
Country Strong (performer: "Silver Wings", "Friends in Low Places", "Hard Out Here", "Chances Are", "Give In To Me", "Hide Me Babe", "Turn Loose All The Horses", "Timing Is Everything")
Self
2015
Made in Hollywood (TV Series)
as
Self
- A Good Person/Rabbit Hole/Up Here (2023) - Self
- Free Guy/The Kissing Booth 3/Modern Love (2021) - Self
- The SpongeBob Movie: Sponge on the Run/The Croods: A New Age/The United States vs. Billie Holiday (2021) - Self
- Wonder/The Star/Mudbound/Mariah Carey's All I Want for Christmas Is You (2017) - Self
- Arrival/Almost Christmas/Billy Lynn's Long Halftime Walk/Shut In (2016) - Self
- Episode #11.4 (2015) - Self
2015
Today (TV Series)
as
Self / Self - Guest
- Episode dated 24 March 2023 (2023) - Self
- Episode dated 12 August 2021 (2021) - Self - Guest
- Episode dated 8 November 2016 (2016) - Self
- Episode dated 8 October 2015 (2015) - Self
- Episode dated 24 September 2015 (2015) - Self
2021
Strawberry Spring (Podcast Series documentary)
as
Henry Denton
- Chapter 8 - Selective Memory (2021) - Henry Denton
- Chapter 7 - Damaged Goods (2021) - Henry Denton
- Chapter 6 - Adrift at Sea (2021) - Henry Denton
- Chapter 5 - Snow Angels (2021) - Henry Denton
- Chapter 4 - Drive Slow, Walk Fast (2021) - Henry Denton
- Chapter 3 - What Can You Tell Me About Charlotte? (2021) - Henry Denton
- Chapter 2 - Written in Blood (2021) - Henry Denton
- Chapter 1 - Springheel Jack is Back (2021) - Henry Denton
2017
Ok! TV (TV Series)
as
Self
- Episode #8.99 (2021) - Self
- Episode #3.59 (2017) - Self
- Episode #3.54 (2017) - Self
2021
Extra (TV Series)
as
Self
- Episode #27.292 (2021) - Self
2010
Entertainment Tonight (TV Series)
as
Self
- Black History Month - Day 4 (2021) - Self
- Ben Affleck Takes New York! (2019) - Self
- Episode dated 22 July 2010 (2010) - Self
2021
The Kelly Clarkson Show (TV Series)
as
Self
- Garrett Hedlund/Alison Sweeney (2021) - Self
2018
2018 CMT Music Awards (TV Special)
as
Self - Presenter
2018
The Oscars (TV Special)
as
Self - Audience Member (uncredited)
2018
33rd Film Independent Spirit Awards (TV Special)
as
Self - Winner
2018
Last Call with Carson Daly (TV Series)
as
Self
- Garrett Hedlund/Welles/D'Arcy Carden/Jameela Jamil (2018) - Self
2018
24th Annual Screen Actors Guild Awards (TV Special)
as
Self - Nominee
2018
Good Morning America (TV Series)
as
Self - Guest
- Episode dated 18 January 2018 (2018) - Self - Guest
2018
The Late Show with Stephen Colbert (TV Series)
as
Self
- Sharon Stone/Rob Riggle/Fall Out Boy (2018) - Self
2018
Larry King Now (TV Series)
as
Self - Guest
- Garrett Hedlund on 'Mudbound', Soderbergh, & Farming (2018) - Self - Guest
2018
75th Golden Globe Awards (TV Special)
as
Self - Presenter
2017
The 75th Annual Golden Globe Nominations (Video)
as
Self - Host
2016
A Doppelgänger and the Desert: Making Mojave (Video short)
as
Self
2016
2016 Golden Globe Arrivals Special (TV Special documentary)
as
Self (uncredited)
2015
Made in Hollywood: Teen Edition (TV Series short)
as
Self / Self - Guest
- The Creative Team Behind "Pan" (2015) - Self
- The Creative Team Behind Pan (2015) - Self - Guest
2007
Up Close with Carrie Keagan (TV Series)
as
Self
- Episode dated 9 October 2015 (2015) - Self
- Episode dated 3 February 2010 (2010) - Self
- Episode dated 29 August 2007 (2007) - Self
2015
20th Annual Critics' Choice Movie Awards (TV Special)
as
Self
2014
The 2014 Film Independent Spirit Awards (TV Special)
as
Self - Presenter
2013
Sidewalks Entertainment (TV Series)
as
Self - Guest
- Hedlund, Duchovny & Harris (2013) - Self - Guest
2013
Q with Jian Ghomeshi (TV Series)
as
Self - Guest
- Episode #6.5 (2013) - Self - Guest
2012
Beyond the Trailer (TV Series)
as
Self
- On The Road Kristen Stewart Interview + Walter Salles, Garret Hedlund (2012) - Self
2012
Who Is Albert Plum? (Short)
as
Self
2012
Cinema 3 (TV Series)
as
Self - Interviewee
- Episode dated 31 May 2012 (2012) - Self - Interviewee
2012
Rencontres de cinéma (TV Series)
as
Self
- Episode dated 20 May 2012 (2012) - Self
2012
MSN Exclusives (TV Series)
as
Self
2011
13th Annual Young Hollywood Awards (TV Special)
as
Self - Actor of the Year Film
2011
Installing the Cast of 'TRON: Legacy' (Video documentary short)
as
Self
2011
Launching the 'TRON: Legacy' (Video documentary short)
as
Self
2011
The Tron Phenomenon (Video documentary short)
as
Self
2011
Tron Legacy: Disc Roars (Video short)
as
Self
2011
Visualizing 'Tron: Legacy' (Video documentary short)
as
Self
2011
The 68th Annual Golden Globe Awards (TV Special)
as
Self - Presenter
2011
CMT Hot 20 Countdown (TV Series)
as
Self - Guest
- Episode #11.1 (2011) - Self - Guest
2011
Jump Start Live (TV Series)
as
Self
- Garrett Hedlund/James Blunt (2011) - Self
2011
Live with Kelly and Mark (TV Series)
as
Self
- Episode dated 7 January 2011 (2011) - Self
2010
The Tonight Show with Jay Leno (TV Series)
as
Self
- Episode #19.59 (2010) - Self
2010
The Ellen DeGeneres Show (TV Series)
as
Self - Guest
- Episode #8.70 (2010) - Self - Guest
2010
Jimmy Kimmel Live! (TV Series)
as
Self
- Episode #9.53 (2010) - Self
2007
Inside the Inheritance Trilogy: The Magic of 'Eragon' (Video documentary)
as
Self
2006
CMT Greatest Moments: Tim McGraw (TV Special)
as
Self
2005
ESPY Awards (TV Special)
as
Self
2005
'Friday Night Lights': The Story of the 1988 Permian Panthers (Video documentary short)
as
Self
2004
Tim McGraw: Under the Friday Night Lights (TV Movie documentary)
as
Self
2004
HBO First Look (TV Series documentary short)
as
Self
- Friday Night Lights (2004) - Self
Archive Footage
2022
FRO Thizzle Reviews (TV Series)
as
Self
- Four Brothers (2022) - Self
2019
Entertainment Tonight (TV Series)
as
Self
- Episode #38.156 (2019) - Self
- Episode #38.150 (2019) - Self
References
Garrett Hedlund Wikipedia
(Text) CC BY-SA