Occupation

Solicitor, activist




Siblings

Peter Webb




Spouse

Mellen Chamberlain Peirce





Role

Solicitor




Name

Gareth Peirce




Nephews

Thomas Webb








Full Name

Jean Margaret Webb




Born

1940 (74/75)

Cheltenham, England, U.K.




Books

Dispatches from the Dark Side: On Torture and the Death of Justice




Children

Zachary Peirce, Nicholas Peirce




Education

London School of Economics and Political Science, The Cheltenham Ladies' College, University of Oxford
A message of support from gareth peirce
Gareth Peirce (born March 1940) is an English solicitor and human rights activist. She is best known for her work and advocacy in high-profile cases involving allegations of human rights injustices. Her work with Gerry Conlon and the Guildford Four – wrongly convicted of bombings carried out by the Provisional Irish Republican Army – was chronicled in the film In the Name of the Father (1993), in which she was portrayed by Emma Thompson.
Contents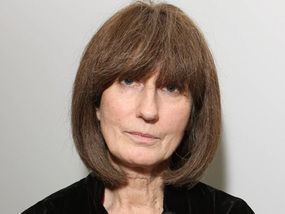 Mi5 victim mohammed ahmed mohammed s tpim lawyer gareth peirce pat cyrus british army initiation
Early life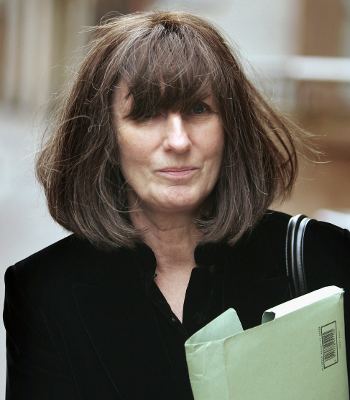 Peirce was born Jean Margaret Webb in March 1940 in Cheltenham, Gloucestershire, the daughter of Margaret (née Twidell) and John Le Plastrier Webb. She changed her name from Jean to "Gareth" during her formative years. She was educated at the Cheltenham Ladies' College, the University of Oxford and the London School of Economics.
Career
In the 1960s, she worked as a journalist in the United States, following the campaign of Rev. Martin Luther King, Jr. Married, she returned to Britain in 1970 with her husband and elder son and undertook her postgraduate law degree at the London School of Economics.
In 1974, she joined the law firm of solicitor Benedict Birnberg as a trainee, being admitted to the Roll of Solicitors on 15 December 1978. Following Birnberg's retirement in 1999, she continued to work as a senior partner of Birnberg Peirce and Partners.
In the mid-1970s, she supported specific campaigns for legal reforms of police procedures that permitted the prosecution and conviction of persons based solely on identification evidence. Individual cases then very much in the news led to the establishment of Justice Against the Identification Laws (JAIL), an organisation which Gareth Peirce supports.
During her career she represented Judith Ward, a woman wrongfully convicted in 1974 of several IRA-related bombings, the Guildford Four, the Birmingham Six, several mineworkers after the Battle of Orgreave, the family of Jean Charles de Menezes and Moazzam Begg, a man held in extrajudicial detention by the American government.
Julian Assange, the founder of WikiLeaks, appointed Peirce as his solicitor in Swedish Judicial Authority v Julian Assange.
Of her defence of Muslim suspects accused of terrorism, Peirce has said:
We have lost our way in this country. We have entered a new dark age of injustice and it is frightening that we are overwhelmed by it. I know I am representing innocent people; innocent people who know that a jury they face will inevitably be predisposed to find them guilty.
Recognition and reception
Her role in the defence of the Guildford Four was dramatised in the 1993 film, In the Name of the Father, with Peirce portrayed by Emma Thompson. Peirce has reportedly never watched the film, and stated in 1995 that she was "an extremely unimportant participant in the story" but was "given a seemingly important status". She was appointed CBE in 1999 for services to justice, but later wrote to Downing Street asking for it to be withdrawn and tendering an apology for any misunderstanding.
Sir Ludovic Kennedy, a campaigner against miscarriages of justice, dedicated a book to Peirce, calling her "the doyenne of British defence lawyers" who "refuses to be defeated in any case no matter how unfavourable it looks". Benedict Birnberg, who first employed her as a solicitor, believes she has "transformed the criminal justice scene in this country almost single-handedly".
Michael Gove, a journalist and later a Conservative MP, once described her as being a "passionate, committed and effective supporter of the Trotskyist Socialist Alliance", which he said was committed to destabilising the Establishment. In 2005, Gove told The Sunday Telegraph that as well as serving her clients, she has an "idealism that is motivated by a political agenda".
Peirce was one of the initial eight individuals inducted in March 2007 into Justice Denied magazine's Hall of Honor for her lifetime achievement in aiding the wrongly convicted.
In 2015 she was awarded the Presidential Distinguished Service Award by Michael D. Higgins, the President of Ireland.
Personal life
Peirce has been described as a very private person who shuns the limelight and refuses media interviews. She lives in Kentish Town, North London, with her husband, Mellen Chamberlain "Bill" Peirce, a writer and photographer, son of the American painter Waldo Peirce. They have two sons.
References
Gareth Peirce Wikipedia
(Text) CC BY-SA