India




Punjabi




Punjab




Hoshiarpur



Gardhiwala is a city and a municipal council in Hoshiarpur district in the state of Punjab, India.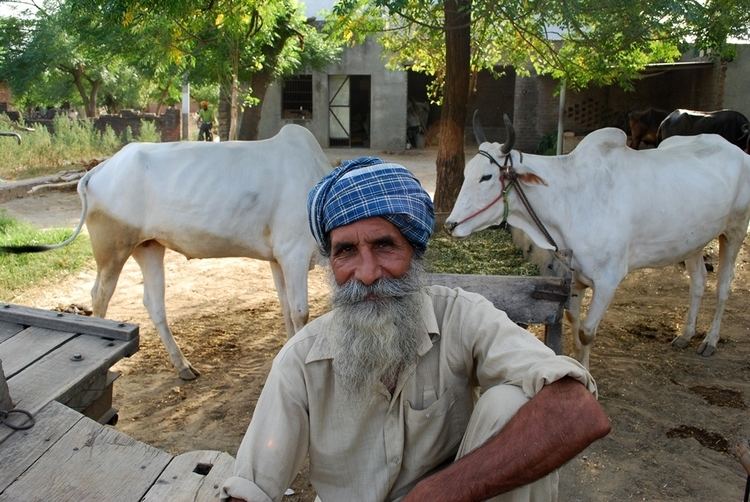 Tradition goes that the town was built in 1443 A. D by one Garhia, a Jat, and was named after his and that the addition of Diwala was made in 1812 on ccount of the incarnation of the goddess (devi) having appeared in the town. In honour of this event, one Jodh Singh, Ramgarhia, built a temple here. The work diwala is said to be wither a contraction for deviwala or the word diowala a temple. The said Sardar also built a fort in 1829 A. D., the traces of which are hardly visible. Around the town, there are some groves of mangoes. Starting from here, a belt of mango gardens can be seen up to Mahalpur
Khalsa Senior Secondary School is the oldest (1924) and famous school of this town it has given Punjab great officers and players of international level.
Garhdiwala city is situated on Chandigarh - Jammu highway NH-24 at approximately 30 KM NE of Hoshiarpur. This moderate town is very closed nit community and a business hub for numerous villages around it. Local business ranges from grocery, jewelers, clothes, hardware, chemist, electrical and electronics suppliers to cold storage and wheat storage facilities.
Gardhiwala Wikipedia
(,)http://upload.wikimedia.org/wikipedia/commons/7/72/Pind_09.jpg(,)http://post4city.com/oc-content/uploads/285/34918.jpg(,)http://post4city.com/oc-content/uploads/285/34917.jpg(,)http://images2.mygola.com/33e6181062c813e5b84542c4004c690d_1394171286_l.jpg(,)http://www.historicalgurudwaras.com/India/Punjab/Hoshiarpur/GurudwaraShriGarnaSahib/photos/09.jpg(,)http://i.ytimg.com/vi/bErUsulKc1c/0.jpg(,)http://mw2.google.com/mw-panoramio/photos/medium/55855982.jpg(,)http://mw2.google.com/mw-panoramio/photos/medium/40263957.jpg(,)http://i1.ytimg.com/vi/ZiGHuNL7XWM/0.jpg(,)http://i1.ytimg.com/vi/GtCOsSpQJ4A/0.jpg(,)http://i.ytimg.com/vi/PIOKKEO66yY/0.jpg(,)http://i.ytimg.com/vi/leTxi903GHw/hqdefault.jpg(,)http://i.ytimg.com/vi/9h29_w7GVJ4/hqdefault.jpg
(,)http://allthecities.com/system/panoramas/pictures/000/911/768/original/original.%3F1380295054(,)https://fbexternal-a.akamaihd.net/safe_image.php%3Fd%3DAQBJdLtXj-nssZcn%26w%3D720%26h%3D540%26url%3Dhttp%253A%252F%252Fupload.wikimedia.org%252Fwikipedia%252Fcommons%252Fthumb%252Fe%252Fef%252FGardhiwala.jpg%252F720px-Gardhiwala.jpg(,)http://allthecities.com/system/panoramas/pictures/000/911/775/original/original.%3F1380295064(,)http://image.slidesharecdn.com/mattforsythtopeats-141022134157-conversion-gate02/95/matt-forsyths-top-5-places-to-eat-in-ocala-florida-3-638.jpg%3Fcb%3D1414003404(,)http://allthecities.com/system/panoramas/pictures/000/911/770/original/original.%3F1380295057(,)http://i.ytimg.com/vi/9aFsRK-JGQg/0.jpg(,)http://i1.ytimg.com/vi/ikU4gYAJ_HY/0.jpg