Gaoan (?? ; pinyin : Gaoan) is a city in the province of Jiangxi, China. It is a county-level city, under the jurisdiction of the prefecture-level city of Yichun. Gaoan is located about 35 kilometers west from Nanchang, the capital city of Jiangxi province. It covers an area of 2439.33 square kilometers and has an estimated population of 1 million people. In 1993, it became a city comprising 20 smaller towns. It is well known for calligraphy and a thriving ceramics industry.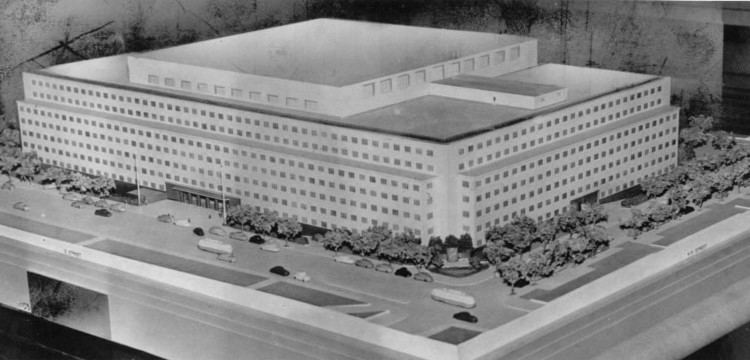 Gaoan County, founded in 201 B.C. was named Jiancheng(??). Its administrative divisions today include Gaoan, Shanggao, Yifeng, Wangzai, and a part of Zhangshu.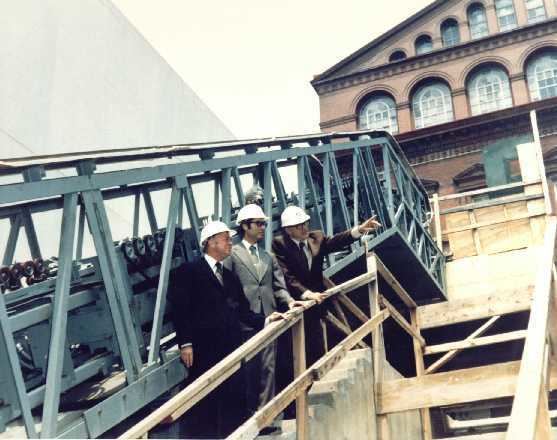 In 4 A.D., Jiancheng County was changed into Duoju County, and then named Jiancheng again in 25 A.D. From 184 to 189, a part of Jiancheng was marked out to Shangcai County (now Shanggao County). In the late Eastern Han Dynasty (4 A.D.), under the "Three Kingdoms" situation, and Jiancheng County belonged to Sunwu power. From 22 to 228, respectively marked out a part of Jiancheng and Shangcai to be Yicheng County and Yangle County (now Wanzai County).
During Jin and Southern Dynasties, Jiancheng County still belonged to Yuzhang Shire. In 589, Sui Dynasty united the country, abolished Shangcai, merged Yangle, and then Yicheng belonged to Jiancheng again. At that time, Jiancheng County was changed into Hongzhou.
In 622, in order to avoid the name to be same with the Prince Li Jiancheng, the county was named as Gaoan. According Taiping Huanyuji (???????), "the terrain is high but flat, so name it Gaoan" ("?????????"). (Gao in Chinese means high, An in Chinese means flat.) In 624, Gaoan belonged to Yunzhou.
During five dynasties and ten states period, Gaoan belonged to Wu power at first, but was administrated by Nantang power later. In 981, marked out a part of Gaoan and Shanggao to be Xinchang County (now Yifeng County). In 1225, because the "Yun" in Yunzhou was the same pronunciation with the emperor Zhao Yun, and also at that time found a previous ganoderma lucidum in the mountain, which was regarded as a very auspicious sign, and then the name became Ruizhou ("Rui" in Chinese means auspicious sign).Therefore, Gaoan belonged to Ruizhou.
In 1932, the whole province was divided into 13 administrative regions, and Gaoan belonged to the first region. In 1935, there were 8 administrative regions, and Gaoan became one of the second region. In 1942, it adjusted to have 9 administrative regions, and Gaoan belonged to the first one again. On July 10, 1949, Gaoan got liberated. 4 days later, Gaoan government was established, and belonged to Nanchang, Jiangxi province. Later on,Gaoan belonged to Yichun.
On December 8, 1993,the state council approved Gaoan to be a prefecture-level city, and governed by Yichun.
(,)http://www.gao.gov/about/history/articles/images/building_model.jpg(,)http://www.gao.gov/about/history/articles/images/staatsmetro.jpg(,)http://www.gao.gov/about/history/articles/images/airtraffic.jpg(,)http://www.gao.gov/extracts/e1d059c6708995c2849c25d8203e2c57/rId12_image2.png(,)http://exploringafrica.matrix.msu.edu/images/africa_kingdoms.jpg(,)http://www.gao.gov/extracts/8f72db0c092967745ed000d03ac3efaa/rId16_image2.png(,)http://www.learnnc.org/lp/media/uploads/2008/01/africa_islam_87.jpg(,)http://www.gao.gov/about/history/articles/images/warren_office.jpg(,)http://www.gao.gov/about/history/articles/images/pension_ext1940.jpg(,)http://www.gao.gov/about/history/articles/images/doorway.jpg(,)http://www.cairn.info/loadimg.php%3FFILE%3DCEA/CEA_208/CEA_208_0813/fullCEA_id9782713223501_pu2012-04s_sa04_art04_img002.jpg(,)http://www.cairn.info/loadimg.php%3FFILE%3DCEA/CEA_208/CEA_208_0813/fullCEA_id9782713223501_pu2012-04s_sa04_art04_img011.jpg(,)http://www.cairn.info/loadimg.php%3FFILE%3DCEA/CEA_208/CEA_208_0813/fullCEA_id9782713223501_pu2012-04s_sa04_art04_img001.jpg(,)http://www.gao.gov/about/history/articles/images/pbhall20s.jpg
(,)http://images-01.delcampe-static.net/img_large/auction/000/015/881/145_001.jpg(,)https://images2.bonhams.com/image%3Fsrc%3DImages/live/2013-11/04/8811196-3-3.jpg%26width%3D640%26height%3D480%26halign%3Dl0%26valign%3Dt0%26autosizefit%3D1(,)http://www.artic.edu/aic/collections/citi/images/standard/WebLarge/WebImg_000240/161375_2807906.jpg(,)http://upload.wikimedia.org/wikipedia/commons/8/8b/Landscape_painting_of_XianXian_ShanZhuang_and_Qinshan_Hill.jpg(,)http://www.artic.edu/aic/collections/citi/images/standard/WebLarge/WebImg_000240/161377_2807938.jpg(,)http://p6.storage.canalblog.com/62/91/119589/95238596.jpg(,)http://www.nus.edu.sg/cfa/images/museum/NU22053-0.jpg
(,)http://media-cdn.tripadvisor.com/media/photo-s/06/81/65/3f/cho-gao-restaurant-and.jpg(,)http://media-cdn.tripadvisor.com/media/photo-s/02/9c/9e/c6/cho-gao-restaurant-and.jpg(,)http://www.visitgaomali.com/RestaurantAmitie2.JPG(,)http://media-cdn.tripadvisor.com/media/photo-s/06/81/65/33/cho-gao-restaurant-and.jpg(,)http://media-cdn.tripadvisor.com/media/photo-s/06/81/65/4a/cho-gao-restaurant-and.jpg(,)http://d1ezbw23xhcqse.cloudfront.net/vietnam/wp-content/uploads/sites/4/2013/10/Gao-Mon-Ngon-Vietnamese-Restaurant.jpg(,)http://media-cdn.tripadvisor.com/media/photo-s/03/d8/3b/54/cho-gao-restaurant-bar.jpg(,)http://media-cdn.tripadvisor.com/media/photo-s/02/73/e4/e5/filename-chogao-jpg-thumbnail0.jpg(,)https://s3-ap-southeast-2.amazonaws.com/static.yourrestaurants.com.au/restaurant/cho-gao-restaurant-%26-bar/188254_188234_chogao_2_38796.jpg(,)http://platinumlist.net/upload/venue/210-chao_gao-3.jpg(,)http://media-cdn.tripadvisor.com/media/photo-s/06/09/4b/5e/cho-gao-restaurant-and.jpg(,)http://media-cdn.tripadvisor.com/media/photo-s/05/16/a5/35/dining-area.jpg(,)http://www.mealadvisors.com/files/get/path/original/galleries/cho-gao-restaurant-gallery31322142612.jpg